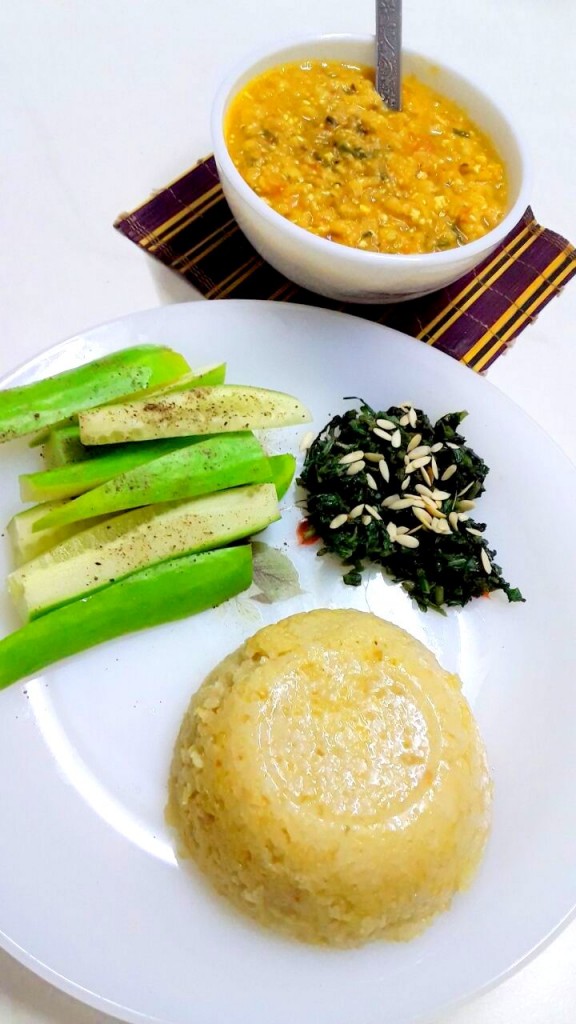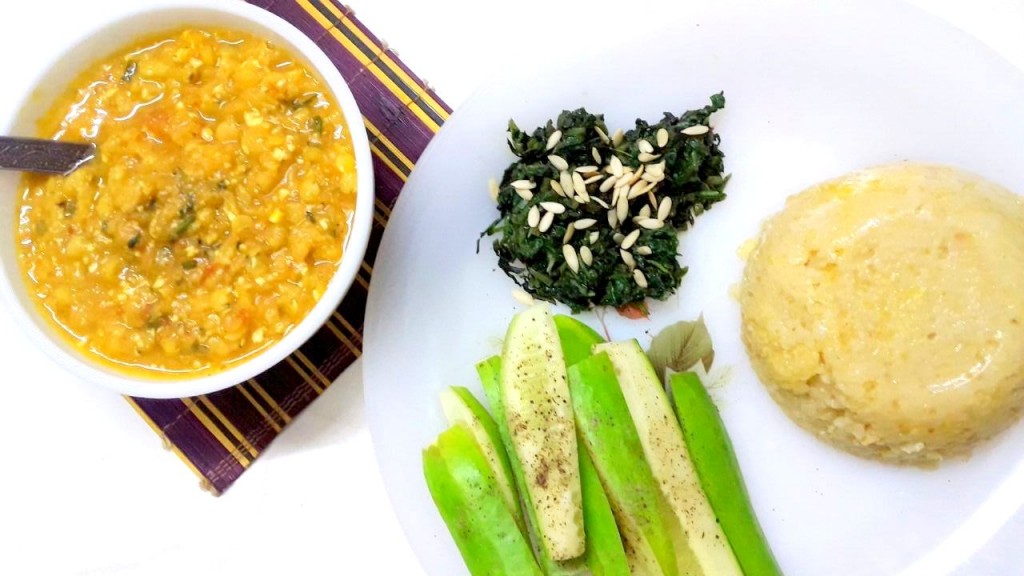 Do you ever look at your dinner plate and get all excited? Well I do all the time. The fact this gorgeous dinner was whipped up by my mom impressed me of her plating skills. There comes a flying slap if she reads this. No, but seriously she did a great job of that upside down Dalia and the sauteed Spinach. She said that Dalia looks so much more edible like this and I couldn't agree more. For this dinner, cucumbers were cut by me, everything else mom did.
Dalia and Spinach with Dal
Lentils
Spinach
Cracked wheat
Cucumber
2 teaspoons of oil
Sesame seeds
– Lentils – Yellow dal prepared by mom
– Spinach –  Sauté fresh leaves in a hot pan with a teaspoon of oil and sesame seeds
– Cracked Wheat/Dalia – Take a teaspoon of oil and add fresh garlic to it. Add water and Dalia and pressure cook on medium for 2 whistles. Be fancy and pour the hot dalia in a bowl for 10 minutes. Scoop it out directly on the plate while serving
– Cucumber – Salad seasoned with black pepper
Dalia again is our Desi super food if i say so myself.
There are so many ways we can prepare it.
It is an excellent source of dietary fiber.
It improves digestion.
High in proteins and low in calories.
Rich spurce of Vitamin B1 and B2.
PS – I made a Dalia salad in under 10 minutes, recipe and pictures here.