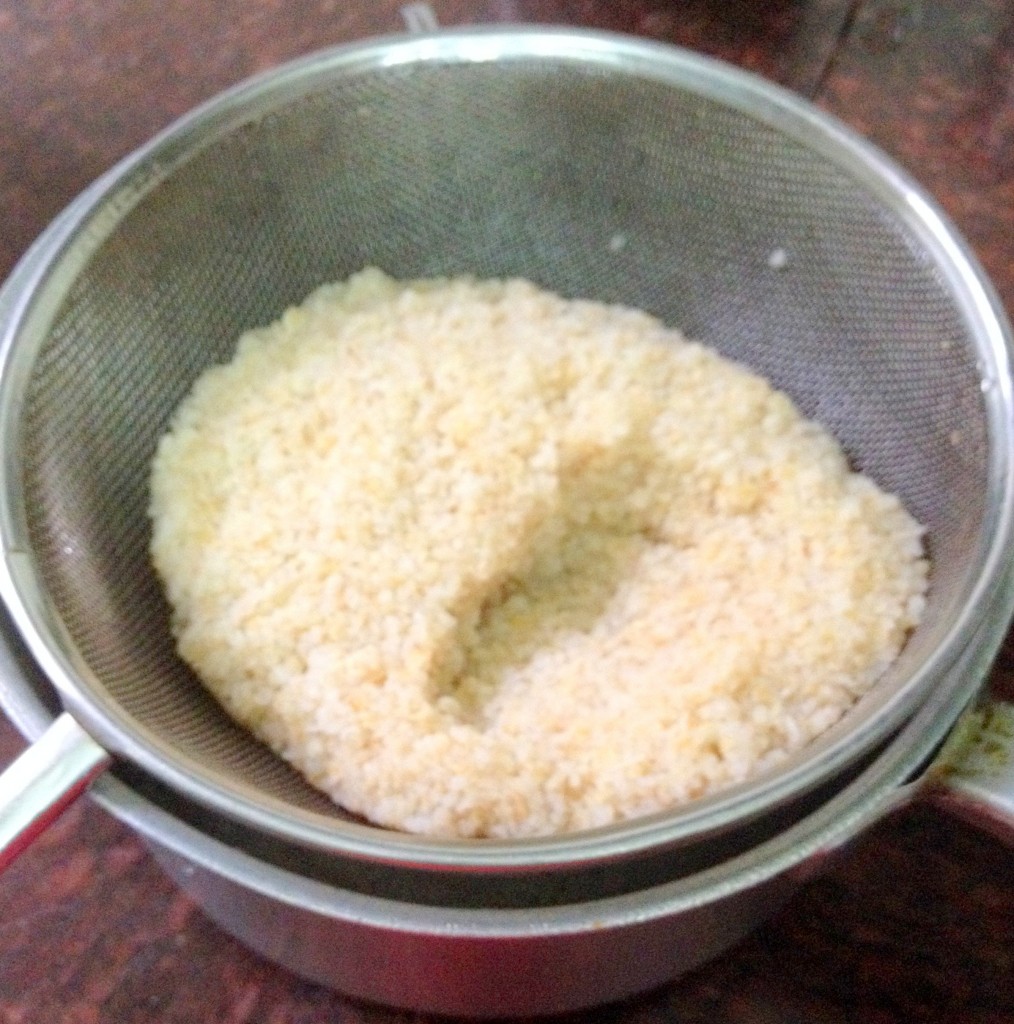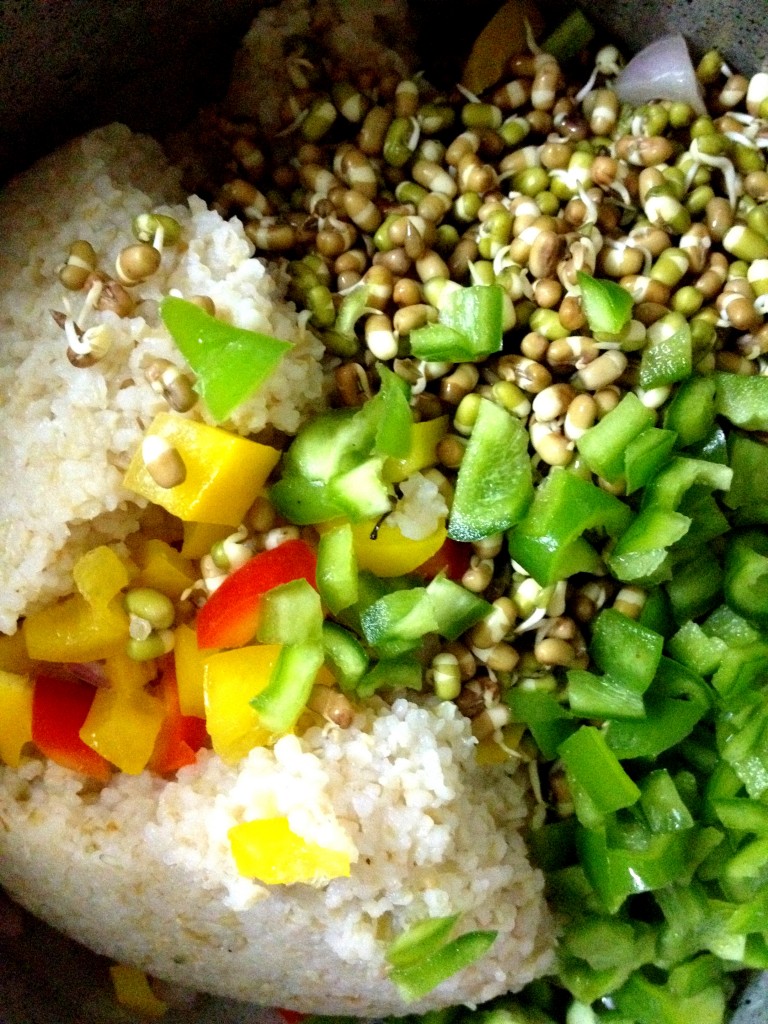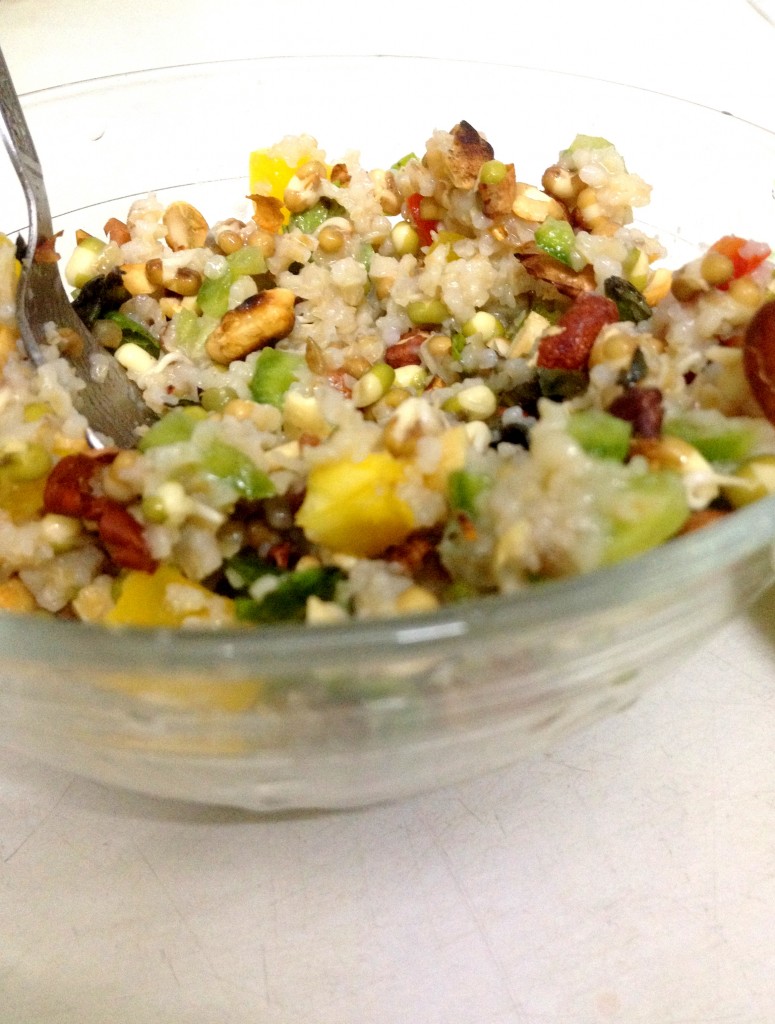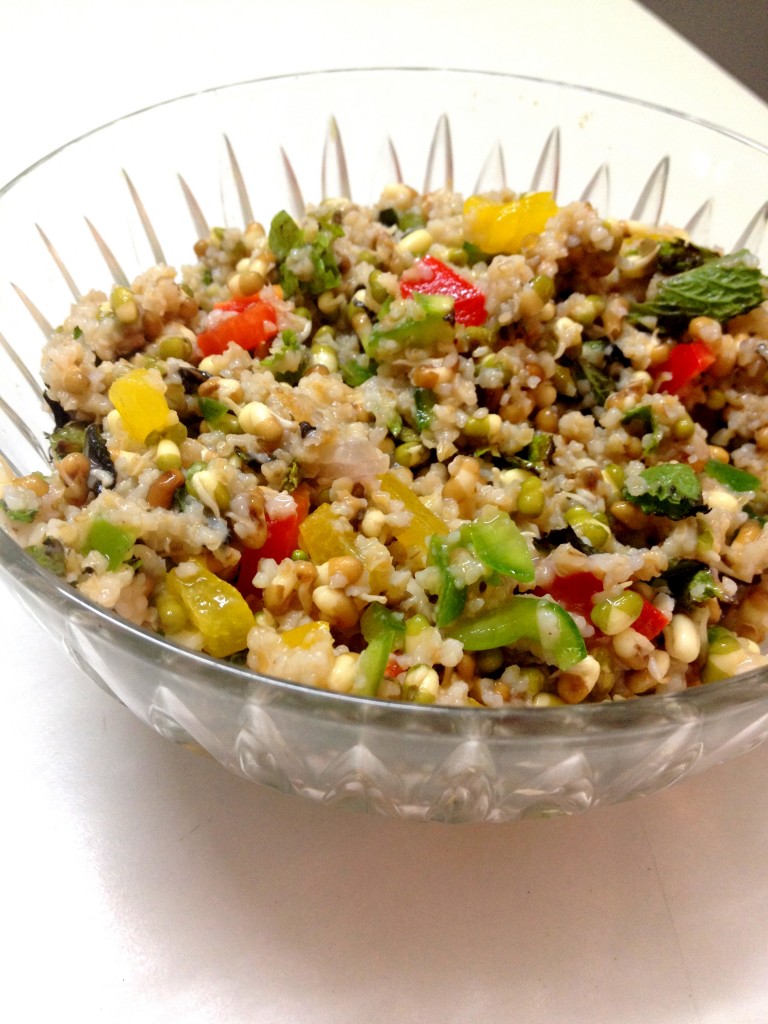 Happiness is summer clothes, summer clothes means crop tops, crop tops demand flat mid riff, and for that we need to eat healthy. How everything is so beautifully related. A single result depends upon so many factors around us. But the best part is just not the result but also the journey.
I love how I am a Fitness expert in the morning. I wonder what would have I written if I wrote this post during evening. By evening I am usually out of my disguise and a true Hulk. I seriously can-not control my cravings late in the evening. Almost every day I see myself getting up at midnight and spending good five minutes in the divine fridge light wondering what to eat. The war is usually between Ice-cream and Chocolates and mostly both wins.
A good thing is I don't give up on myself easily, so I keep on coming up with ideas to fill my teeny (black-hole) tummy. And this dish is anything but difficult. Isn't it weird how much I don't like kitchen, so I figure out ways to keep my visit there to a minimum.
Cracked wheat/ broken wheat / bulgur / porridge – Well Google uncle told me all these are names of Dalia (and I was thinking I am cool because I knew its called Bulgur wheat, damn Google)
Dalia is rich source of fiber, nutrition, helps in digestion apart from many other awesome things. It is our own Desi super food guys! Usually I have not many people liking Dalia, but who those who like it eat it as porridge both salty and sweet.
This is basically a salad (I wish I could find a fancier name). You can add subtract veggies and seasonings according to your taste.
DALIA SALAD
1 cup –Dalia
Water to boil
Vegetables – Red, yellow and green Bell pepper, tomatoes, onions, sprouts
Lots and lots of mint
Salt, pepper, red chilies, lemon juice
Boil one cup of Dalia ( For those of you who have pressure cooker handicap please do in a pan like I do)
Dalia + water, let it boil, then slow down for some minutes, strain it and we are done!
Cut your favorite veggies into tiny pieces.
I don't like raw onion so I skipped it.
Mix Dalia and vegetables together, add seasonings and mint leaves. I added chat masala too.
As Dalia swells up a lot, so the quantity would be way too much. So whenever you take out a portion, add some crushed peanuts over it and EAT.
Make your evenings and night Healthy 🙂