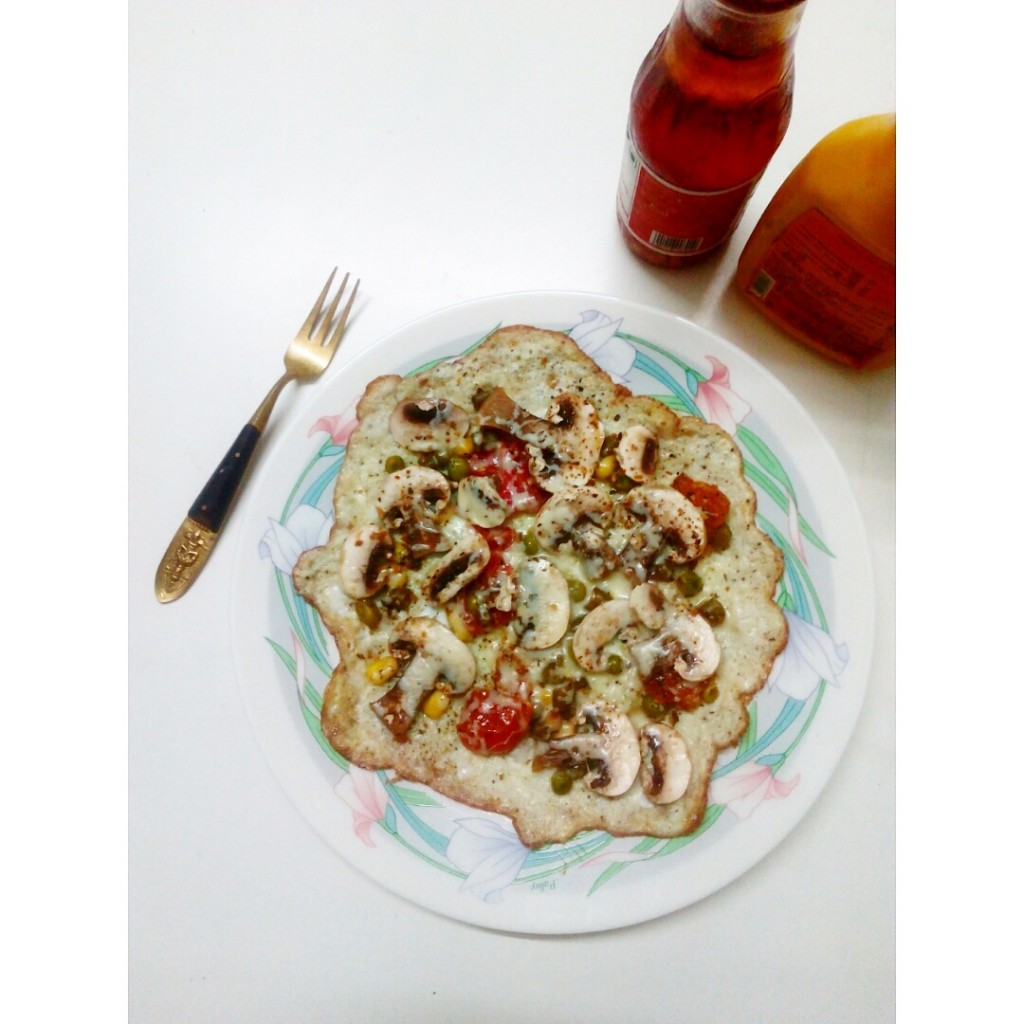 When you wake up wanting to eat a Pizza and you end up making a similar thing with an Egg (or two) Learn how to make my very own 'Invention' – *drumrolls* – The Egg Pizza.
You must be thinking why I just did not order a Pizza instead? Well for starters this is one of my favorite 'Experiment turned successful thus invention type of famous in my glutton family' kind of recipe. We usually eat this lot of times for dinner.
It is actually a very looking Omelette if I may say so sometimes, otherwise it will always be my Egg Pizza.
To prepare this, you need:
• 2-3 Eggs
• Veggies/ meat of your choice
• Cheese
• Oregano and Chilli flakes
• A non stick pan with a lid – This is most important.
-Whisk Eggs, put salt to taste.
– Pour in a hot pan, then put the flame on slow.
– Put the vegetables one by one as per your choice over it; slightly push them a little so they merge with the Egg.
– Grate any kind of cheese you have at home directly over the pan.
– Add the Pizza seasoning and cover with a lid.
– Open the lid after 4-5 minutes (depending on the thickness of your pan).
– Carefully take it out, and serve hot with sauce.
I am just wondering how much I have been sounding like a 'real' food blogger, when in reality I can't even make a Roti, have never opened a pressure cooker ever or haven't prepared any vegetable either ever in my life. I am just a simple Breakfast Ninja, you see. This is going up in my CV.
I am sure you will have a Great Friday, just because!