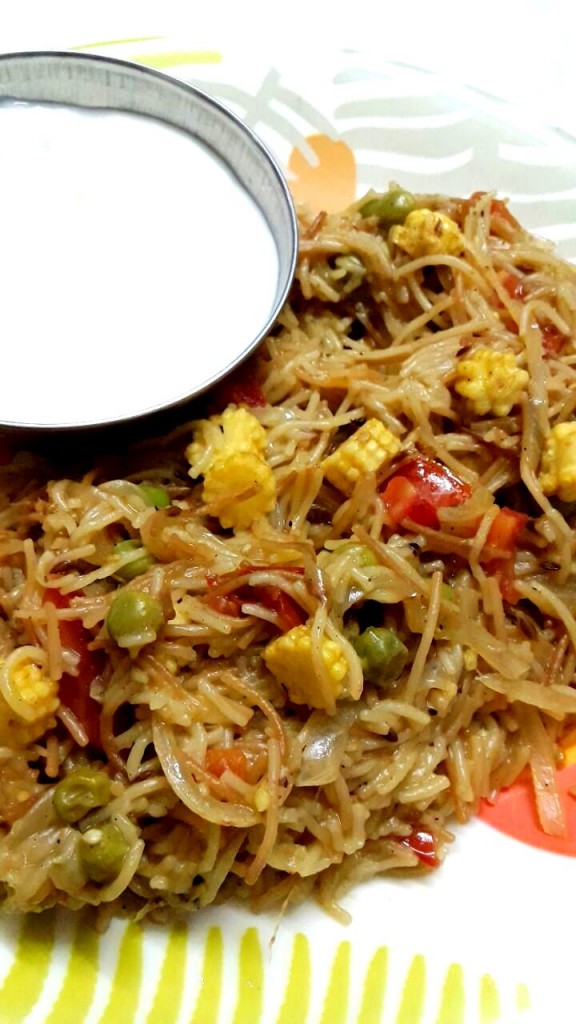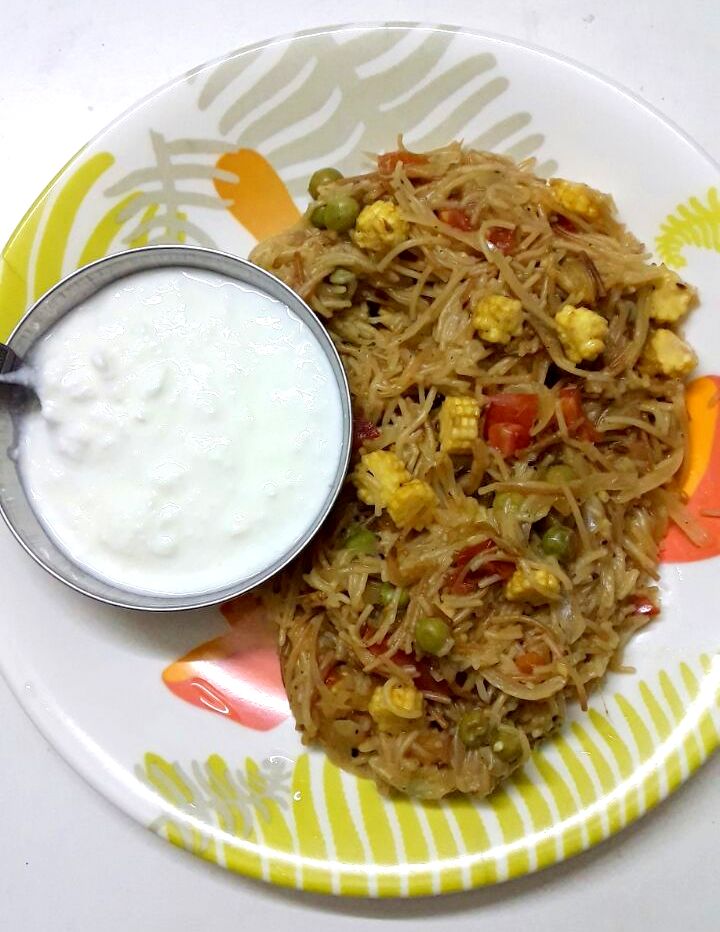 My mom never preferred to give me Chapatti in my school lunchbox. Mom's are smart, although i never complained even if she did once in a while; but I am sure she had a clue I wasn't fond of eating the food which I would anyways be eating when I reach back home from school.
So i used to get lots of bread, eggs, whole fruits and this. It is Vermicelli, cooked like a Pulao. It is a simple dish if you have all your veggies pre-cut like in the cookery shows sigh
I had curd with it, because I felt it was too dry to go down my throat. I want to write more, but I don't want to doze off on my computer chair 😉
Here's the recipe:
Vermicelli Pulao
1 cup Vermicelli
Veggies ( baby corns, peas, tomatoes, spring onions)
Garlic ( 8-10 cloves)
2 Tablespoon Oil
1 teaspoon Cumin seeds
Cardamom and cloves ( 4 each)
– Take 1 tablespoon of oil and fry the Vermicelli and take it out of the wok.
– In the same wok, add the remaining 1 tablespoon of oil, add garlic, cumin, cardamom, cloves.
– Add the veggies into the above mix ( I used boiled peas, so no fry for them)
– Put the Vermcelli back to the wok.
– Add enough water to soak everything in and keep it on simmer and covered.
– They are ready to serve when it has soaked up all the water.
– Eat with curd or just as is.
* They are Fat- and Cholesterol-Free. The vermicelli rice noodles contain 0 grams of fat and cholesterol.
* Low in Sodium