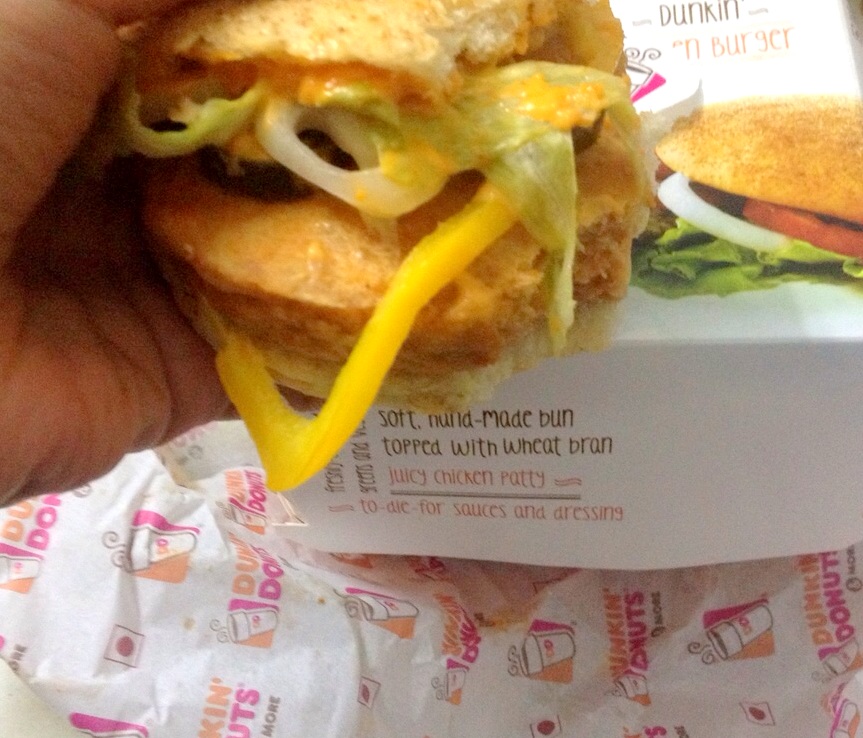 This happened, okay!
I wanted to feel the melted cheese and chicken in my mouth today, so I thought why not start the day with fulfilling my teeny tiny wish.
It is perfectly okay to have crazy junk food first thing in the morning if you have really bad craving, because it would digest faster then. Next time if you feel like having that Ladoo or burger then have it for #breakfast
You also must remember this rule is for rare days when you cannot control the craving you have. Better still have junk for Breakfast rather than evening snack or dinner.
My breakfast was yummylicious  today. It was so yum that i completely forgot that i had to post this.
Hope your day is going good! Mine is awesome (Just in case you want to know)