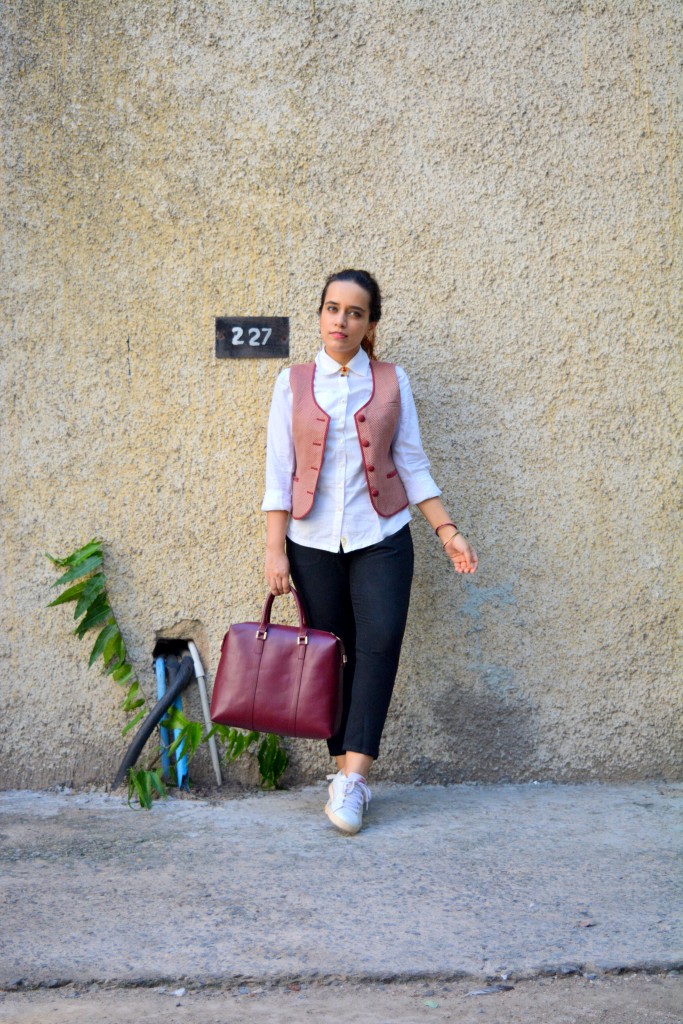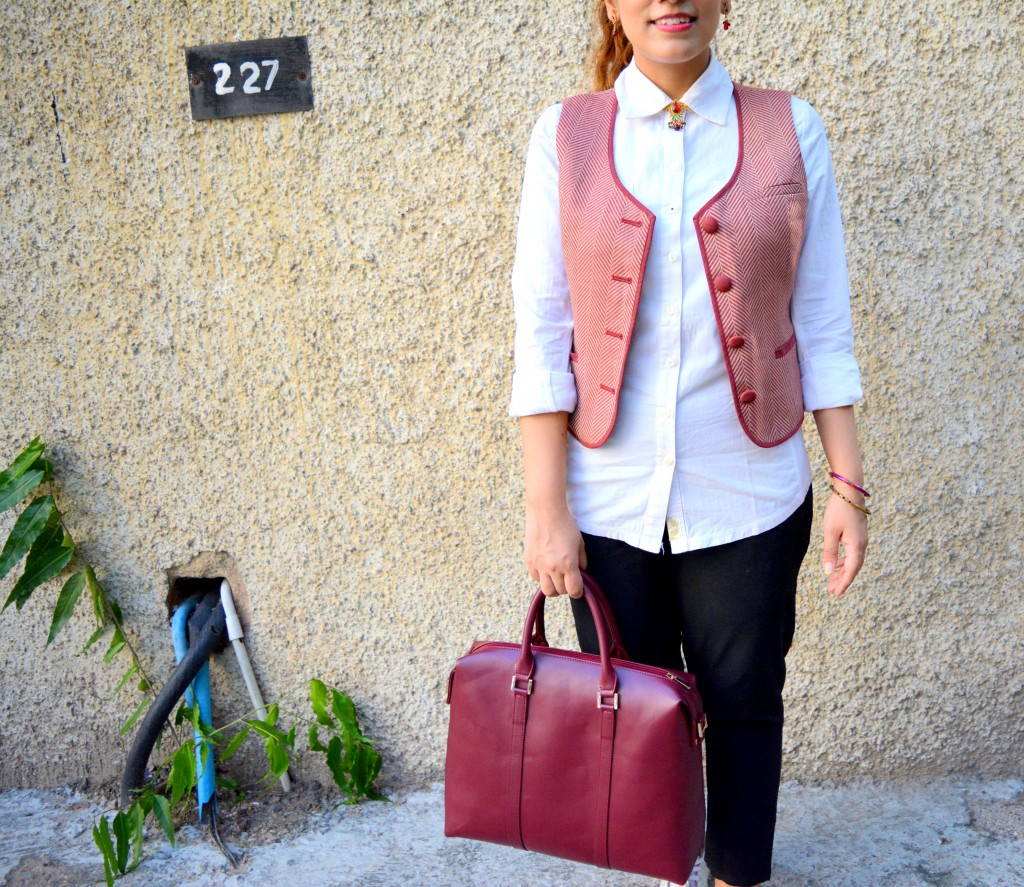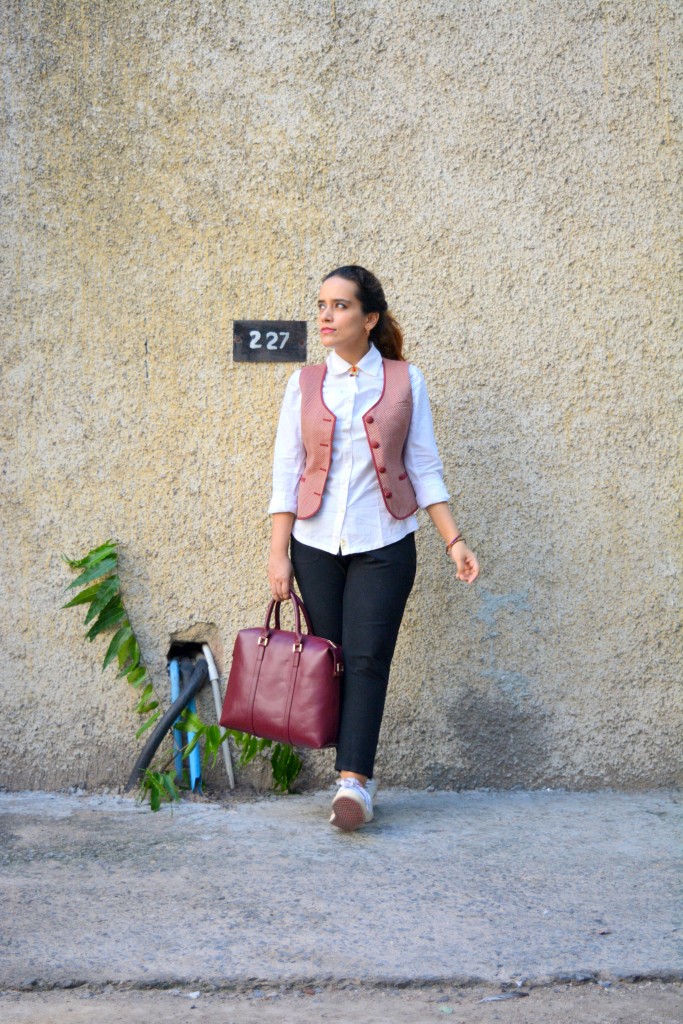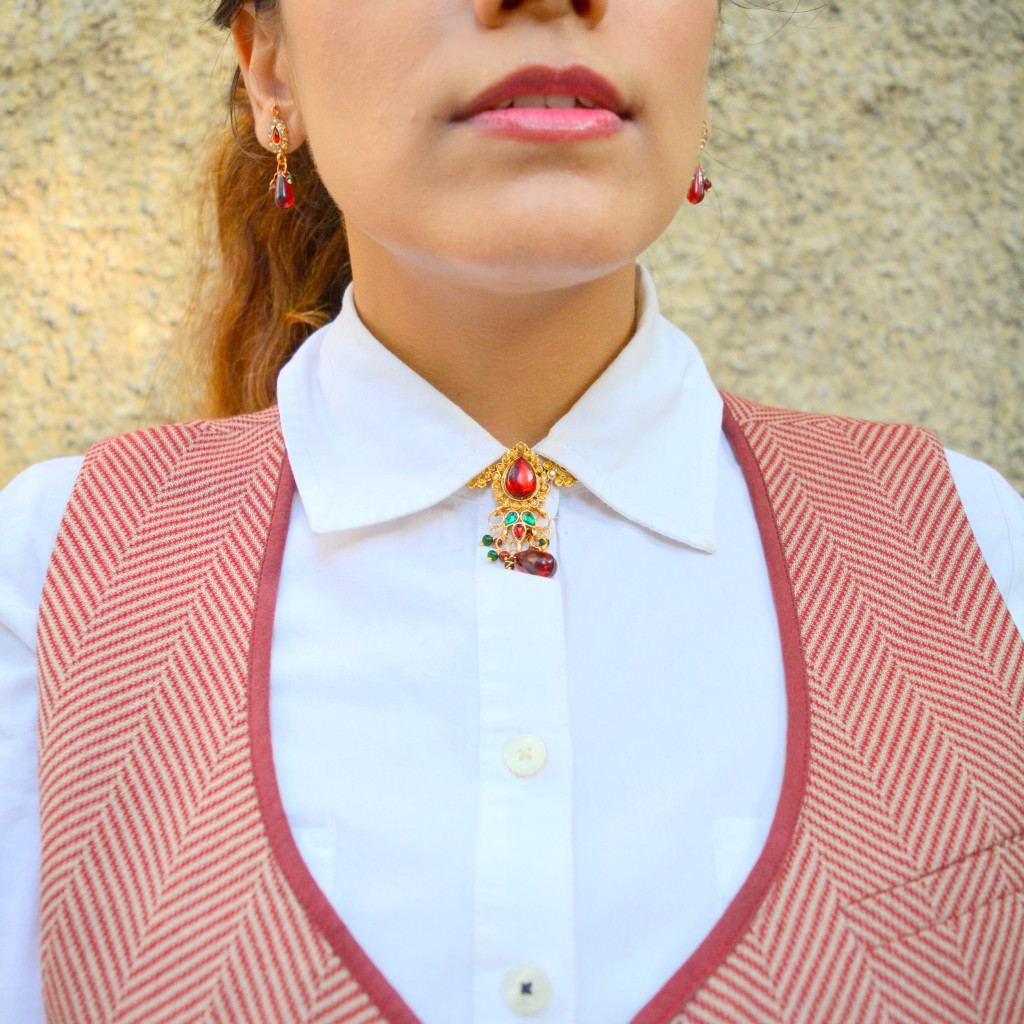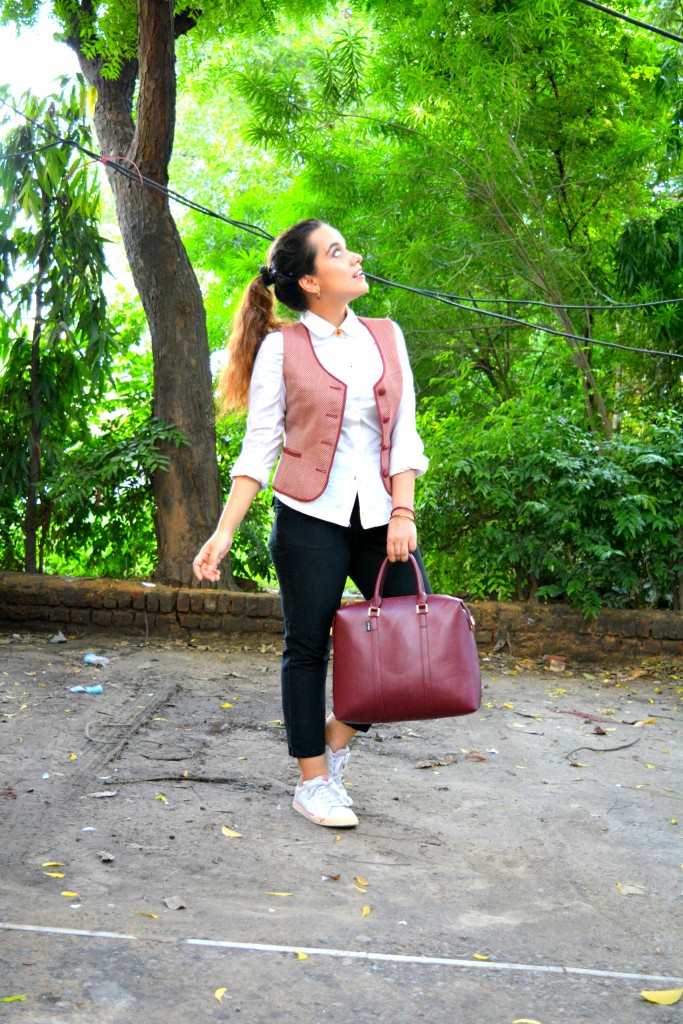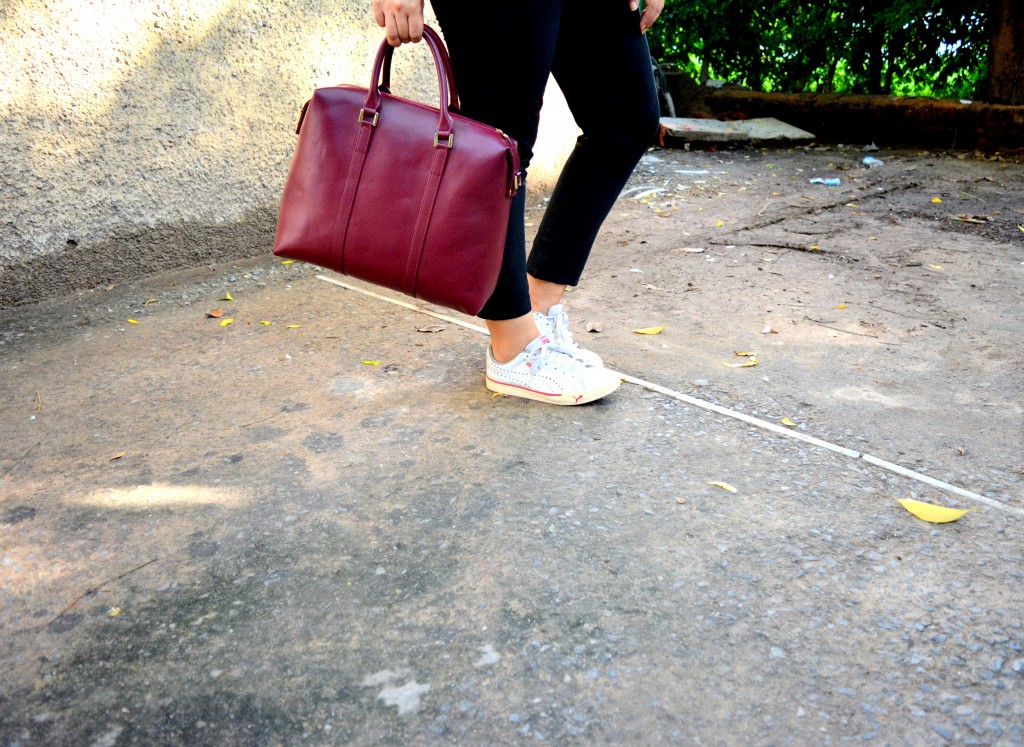 The title pf the post has nothing to do with Sangria, well except it is the only colour in my monochrome outfit. C'mon you guys the week has just started and all you think about is the Sangria like I do. :-p
The kind of work I do require me to dress up a certain way, which makes my mind go on a creative trip and come up with ways to add my personal touch to all the boring outfits I wear on weekdays. The moment I spotted this gorgeous Sangria colored bag on @BagsbyAnqi Instagram's page I had to get it. The bag can easily store Ipad, folders, books, vanity, water bottle and lunch box. And let me warn you, I am the worst person when it comes to shopping for bags because out of hundred bags in the world, I like none. Call me finicky, but this girl likes her bags to be a certain way which the world hardly makes any more of.
BagsbyAnqi is the brainchild of Ankita, she makes handcrafted bags which are super unique and cater to everyone's needs and liking. Want a particular style of bag? I am sure she can help you. Don't go by my words and check out the site here.
Coming to the styling part, I wore my plain white shirt with ankle length pants( Yeah, MJ is in my blood) and for shoes I digged in my shoe closet and took out the very very old white shoes because they are all in rage these days and sometimes I shamelessly follow fashion for the heck of it, plus they are as soft as cushion.
I have a thing for Waist coats and probably own quite a few and wore this one in the shades of Sangria to match the bag. For accessories, I am wearing a proper Nineties Traditional Gold(fake) set. I like how the shirt is hiding most of it and just letting the pendant shine as a brooch. The earrings that comes with the set are tiny and goes well with the outfit.
Usually, people prefer sticking to safer colors for office use which is great as they go with everything. But I would not suggest that all your work bags to be in the same color family(all blacks, really?) . My only suggestion for styling colored bags would be, to try to match them with just one other thing in your outfit. Like for instance, I intentionally matched my vest to the bag to create a very put together look. It could be anything, match your shoes, earrings, tee, sunnies to your bag and create your own unique outfit. If you ask me, this is a superb trick and will not make you scratch your head every morning when you stand in front of your closet. Also, they have a black color in the same bag, link of which I will leave at the end of the post as always.
Giving you these amazing suggestions, I just came up with a fantastic idea to style this bag in a completely different way which I shall do soon. Yaay, this is the good part about writing blogs, you get productive, which I very well need right now.
For makeup, I am wearing a BB cream and Lip balm, exactly what I wear to work every single day. As much as I have unrealistic expectations from love and life, the blog will always be real with real fashion that I actually wear and not just pose for the camera and then throw away the outfits at the back of closet to never see them ever again. No guys, not wasting money like that.
Have fantastic weekdays guys!
Pictures – NG Photography
Shirt – Converse, similar here       |     Pants – Similar  here      |       Shoes – Puma, similar here         |
Bags – BagsbyAnqi, buy here        |  Gold set –  Almost same here |      Waist coat  – Similar here     |