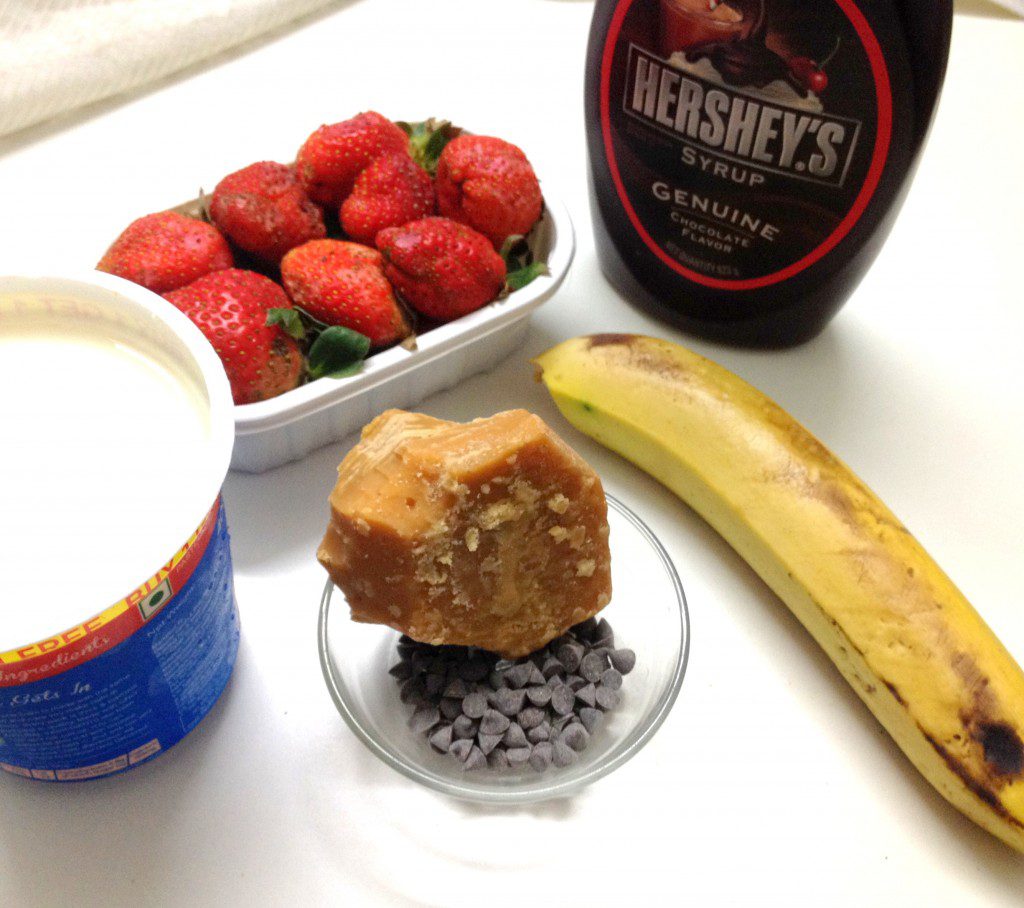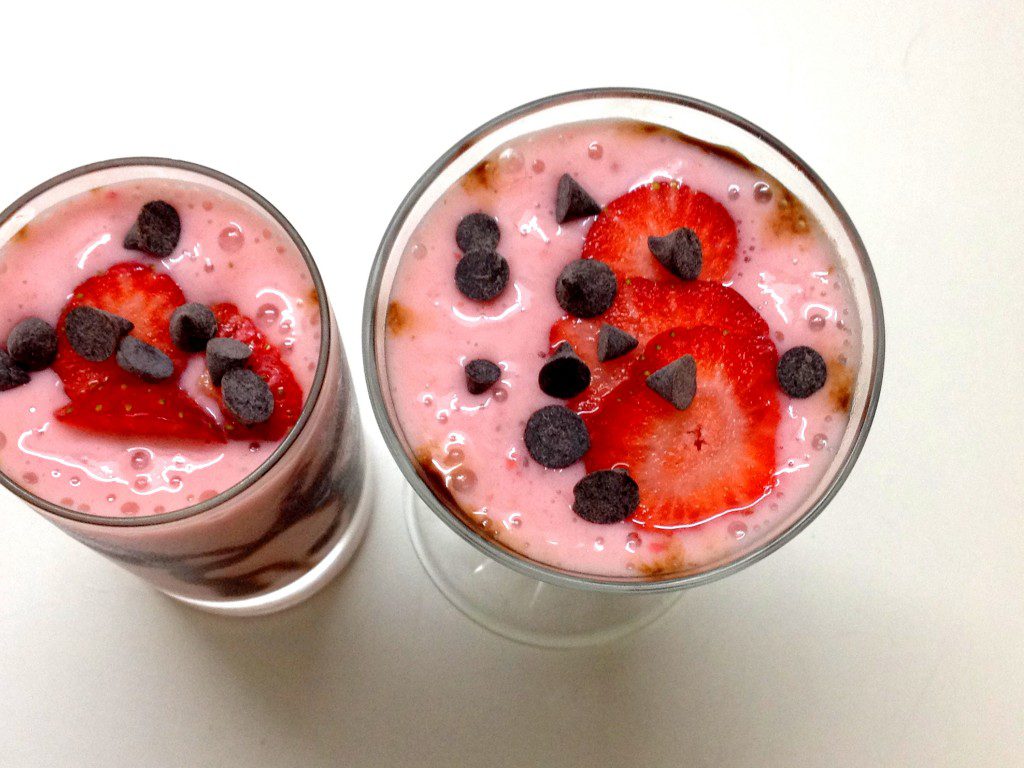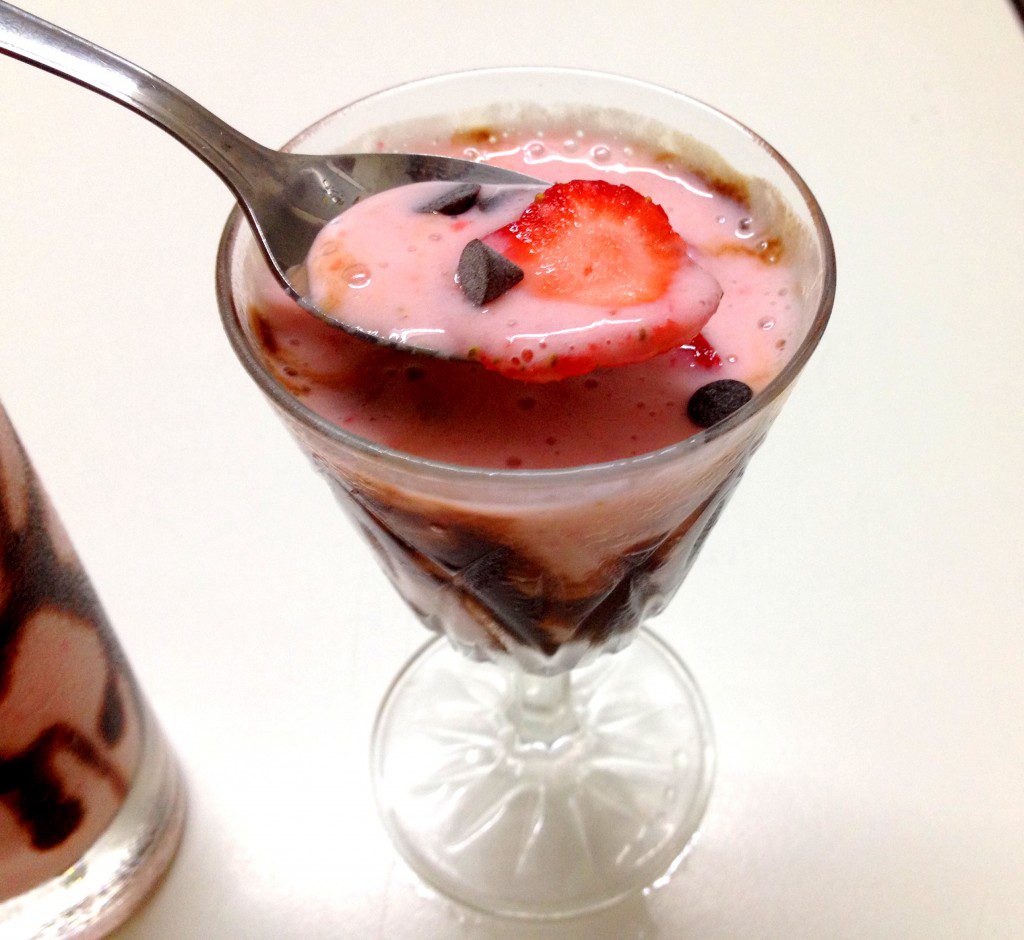 I remember i was made to have curd and sugar almost all my life before i had to start something important as a gesture of saying "Good Luck". I thought why not start my blog with a little bit of good luck myself. Hope you like it!
I love colors, a LOT! And i like my food colorful too.So i thought why not combine the pink of strawberries with some shiny brown of the chocolate.
STRAWBERRY CHOCOLATE SMOOTHIE
* Strawberries – A box ( Around 15-18)
* curd – 200ml
* Banana – 1
* Grated/powdered Jaggery(gur) – 4  tsp
( Strawberry, banana, chocolate are already sweet so you can skip this step too)
* Chocolate syrup
* Chocolate chips
* Ice cubes
– Mix Strawberries, curd, banana, jaggery, ice cubes in a blender
– Take a fancy glass and pour some chocolate syrup on the sides randomly.
– Fill in the smoothie in the glass.
– Put some chocolate chips and fresh strawberry over the top.
– Eat
It's healthy, super easy to make, and looks quite fancy too.Good for a lazy day or when guests are over.
Enjoy!