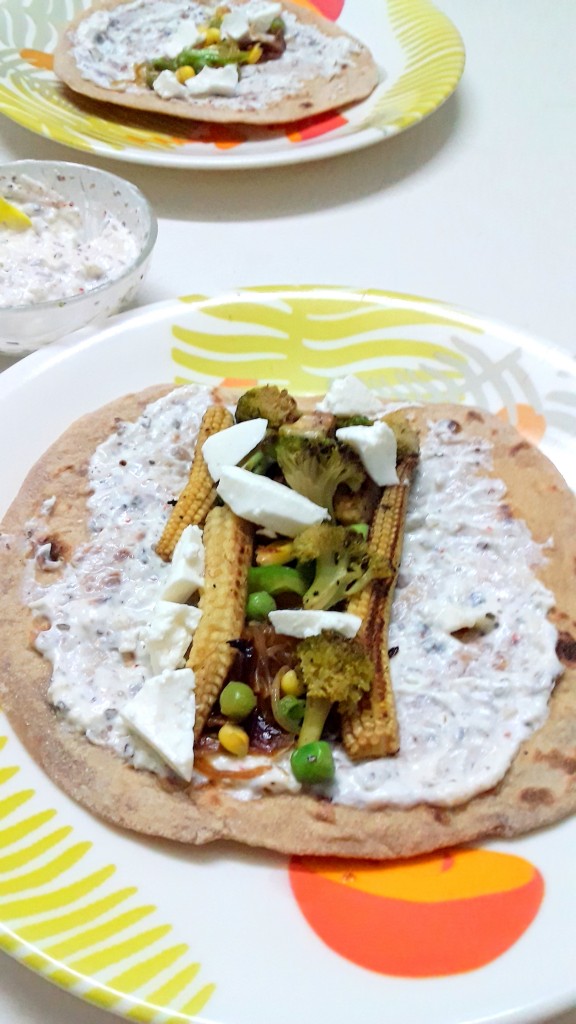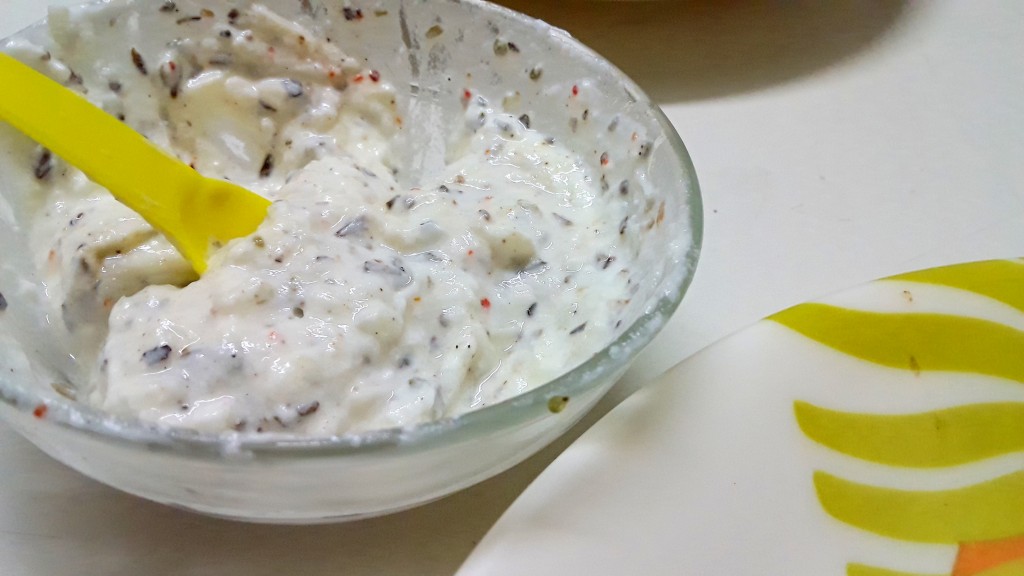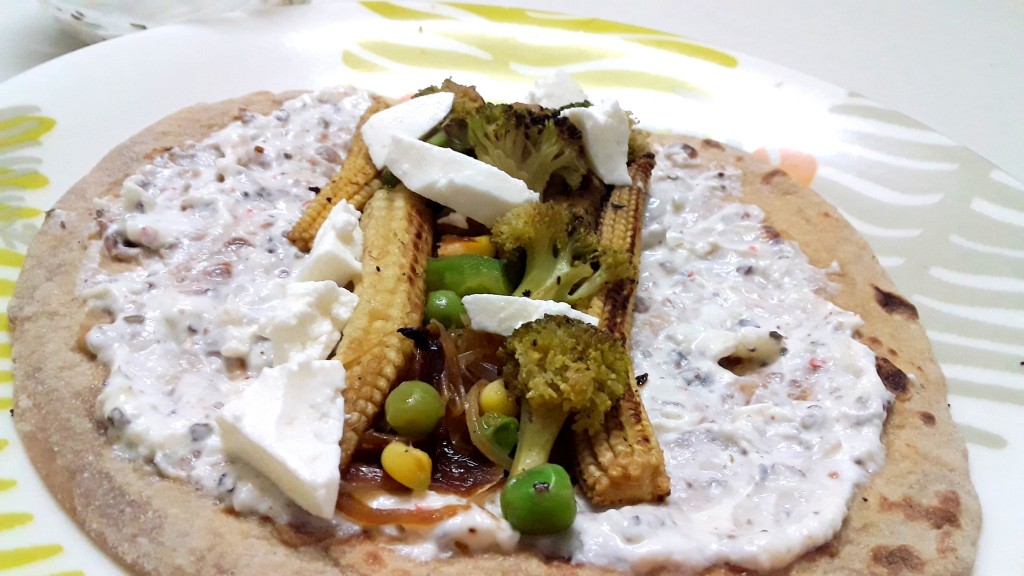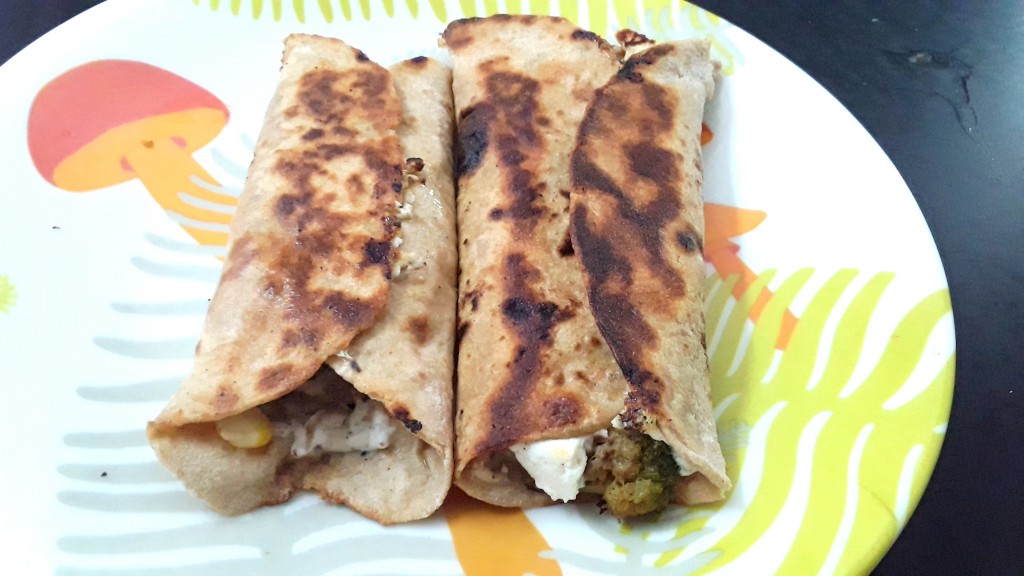 I know I have been MIA with two days of my pending WinnerDinner challenge. Blame it on eating out ( if you follow me on Snapchat, you know what I am talking about).
Today's dinner is super easy and something we can make out of our regular food if and when we are bored of seeing the same old stuff on to the plate. I love it, my family loves it way too much than I do and it's a declared winner at our place.
The story behind it goes something like this. My relatives, who live in the States came visiting us almost a decade back and all the kids of the house used to take turns everyday to show our cooking/baking skills. One day they made us what we call Veggie Rolls with Maida roti. It tasted great because it had all the elements to make it so, like chicken, veggies, cheese spread, cheese which were cooked to perfection in the griller (microwave).
Like they say Angrez chale gaye and got me hooked on to this. I inquired a little and started with my own version from then on which we call Burrito. These are healthy and very adaptable to different kinds of households. 😉
Ask you mom too make you normal roti's which are slightly bigger in size. These need to be shapeless and huge, so you might make them yourself. Let's jump onto my secret recipe for Burrito's which are vegetarian specially for you guys.
Burrito's
Big and shapless Roti's
Curd dressing – hung curd mixed with crazy amount of garlic, oregano and Chilli flakes
Veggies of your choice
Paneer OR Boiled egg OR Chicken
– Flat out a roti and generously pour over that yummy dressing over it
– Put the veggies in between the roti in a vertical line ( refer pic)
– Fold from either side and put it upside down in a griller/nonstick pan/bbq/tandoor. Avoid the microwave unless you have loads of patience. Put some weight over it, if cooking over a tandoor/nonstick pan for it to cook properly and ends to be glued.
– Eat with the dressing.