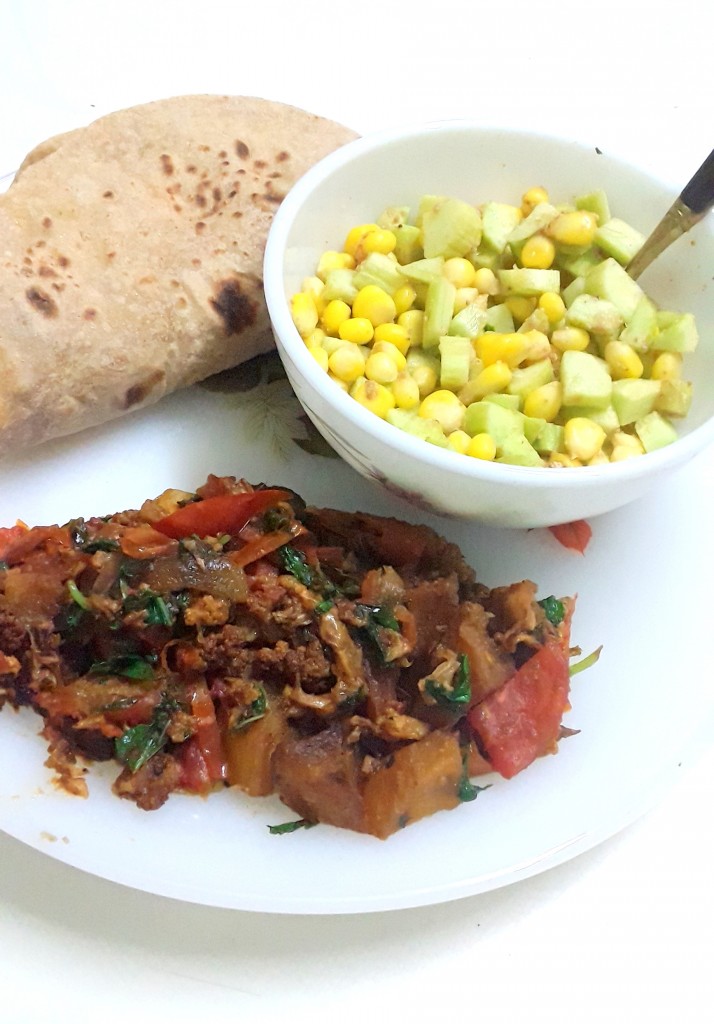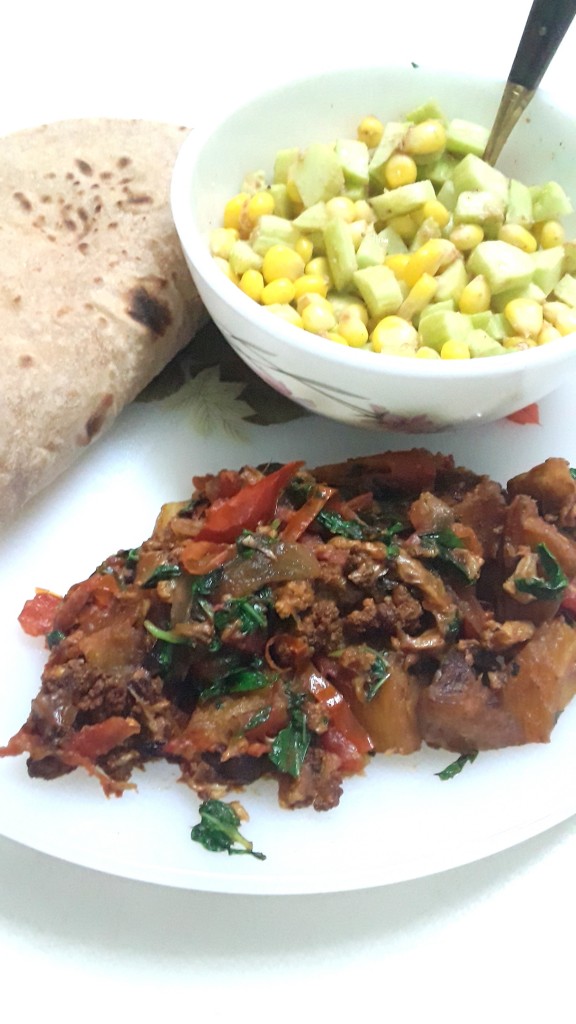 My mom's fried Aloo Gobhi are famous in family. I am not fond of cauliflower though but as I eat everything I do enjoy it because it has Aloo.
Also if having anything fried, I make sure to have a LOT of salad to go with it. Salads just make life fresh, isn't it. I mean I literally can't do without it. For salad, today I had boiled corns and Kakdi ( what is it called in angrezi?) with lemon. As I am writing this post, my mom saw the pics and said the pictures of subzi are really bad here lol. Guys it's very hot(Mom says I burned it in microwave) Anyhoo it was yummy and I do have a thing for overdoing the microwave.
For dinners I feel it is absolutely necessary to have atleast one thing very new and interesting everyday. It doesn't take much time, but leaves you happy while you are having dinner. You guys must be wondering, why in every post I mention about "happiness while eating". Because food it the oil for our engine(body). Anything worth putting in that engine must make us happy. Food should be last thing to give us a hard time. There are enough problems to deal with all through the day already, right!?
Aloo Gobhi with roti and Salad
Pan fried Aloo gobhi with insane amount of lemons.
Kakdi and corns for sald
2 roti's
– You can catch all BTS on my snapchat @Shadesofmoon