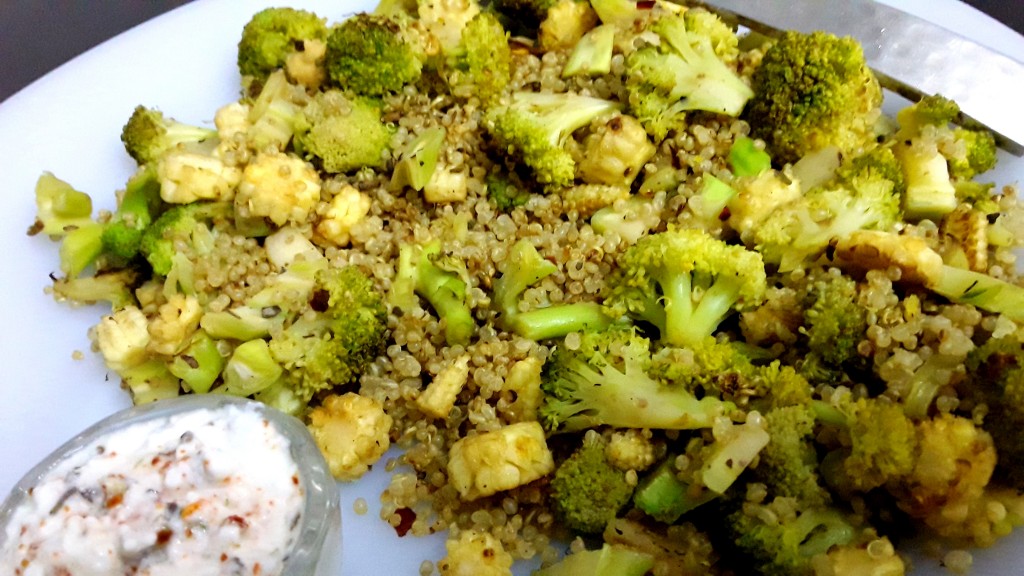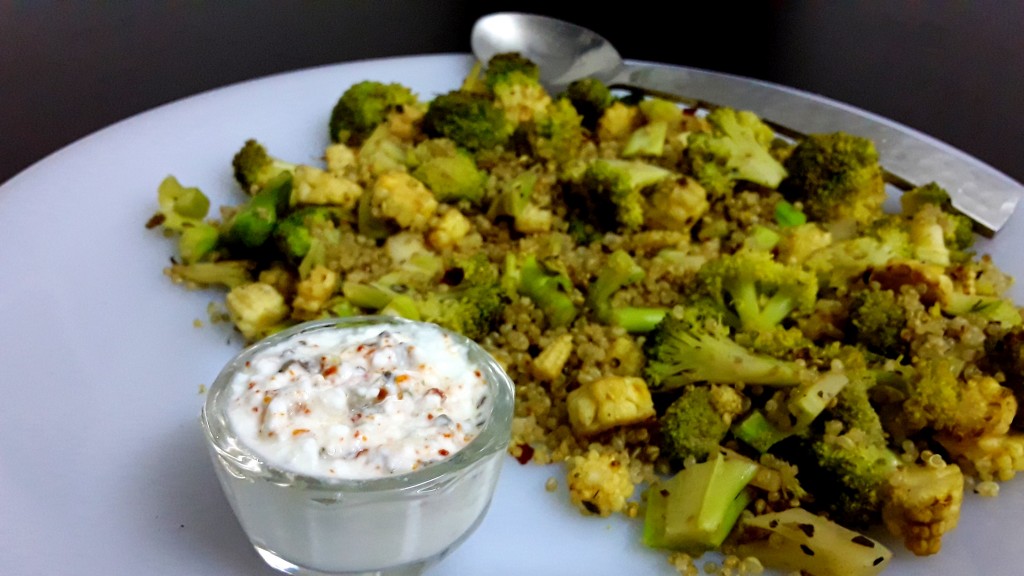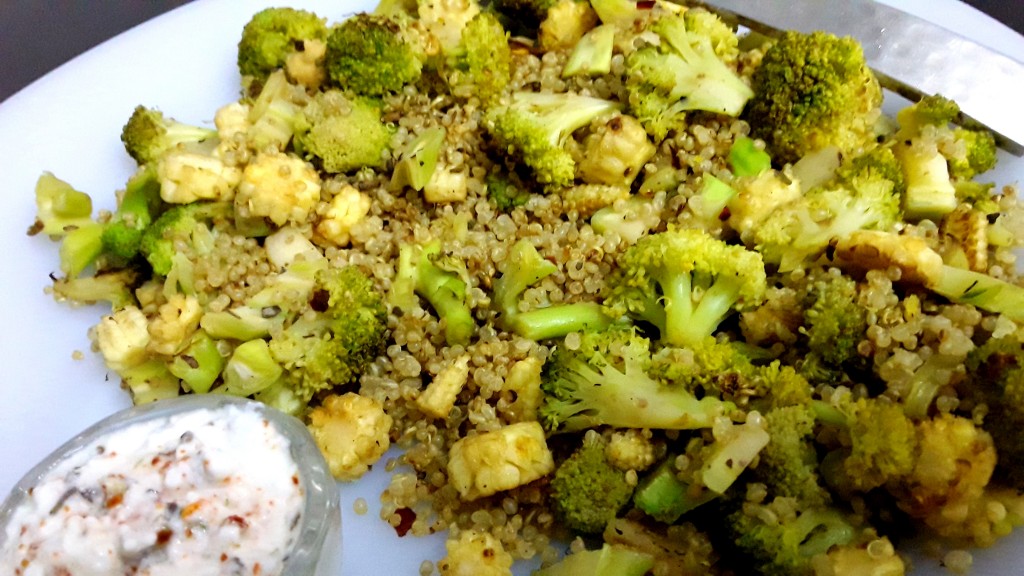 Quinoa to my rescue! You guys HAVE to give this super grain a shot and know what I am talking about. I have praised this wonder food enough in my previous blog post here.
It looks like Bajra( Pigeon food) – for reference. It doesn't have a taste of its own and you can use it as a fantastic substitute for White rice, Dalia, Khichdi. It is also used a lot as Breakfast food with milk, which I posted last year here. Today I made a little Pulao with Quinoa with some Yogurt dip for moisturizing my food pipe.
Quinoa Pulao with Yogurt Dip
Cook Quinoa with ratio of 1:2.5  – 1 cup of Quinoa with 2.5 cups of water
Stir fry or steam the veggies ( I used Broccoli and baby corn)
Mix cooked Quinoa with the veggies, add the seasoning and it's done.
For the dip, take hung curd and add fresh 4-6 garlic cloves in it.
Now add oregano and little chili flakes to the curd and mix well.
Serve and eat!
– I like quick dinners because then I don't miss watching Masterchef Australia. How are these guys so full of smile and positivity always. Love them.
– I had almost a kilogram of Litchis afterwards and life is good. I need to be friends with a food supplier okay. My friends always complain say that my Snapchat is filled up with Fruit stories and I realized it's true. But then it's my Snapchat what else there would be except daily dose of fruits and singing Altaf Raja and Seal in one day.