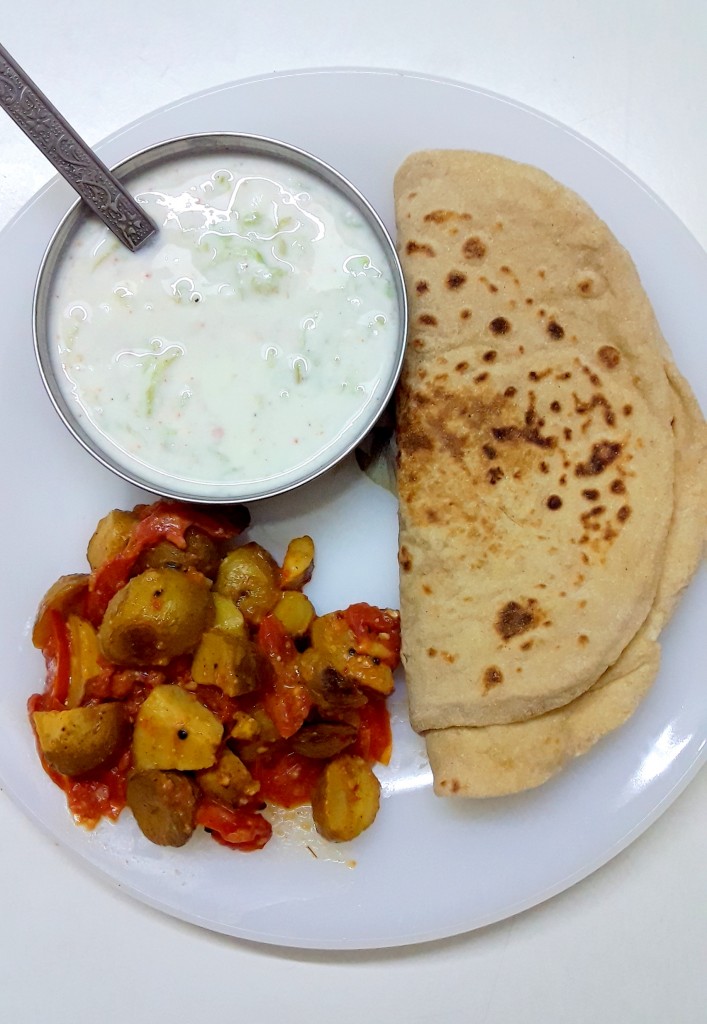 For the days, when you feel so hot that you need to get over with the dinner and run for a shower and sleep or do Instagram in that chilled ac room. Yes one of those days, my friend.
Delhi summers have reached an awesome level of boiling. Sweat comes out from places we never knew existed and had the ability to sweat. If you ask me I am not very fond of ac either. I am more of open the windows and sleep kind of person. But if had to chose between died of frying or died of cold, I will always chose the latter.
Coming to food, I had simple Aloo(with the skin) and added tomatoes to it because yummy. Also, I had a two bowls of curd ( Cucumber raita) to get me back to sanity.
Aloo with Roti and Raita
Aloo ( cooked with skin) with lemon and tomatoes
Curd – Raita made with cucumbers and rock salt
2 roti's
– Curd/Buttermilk are must haves in Summer, even during the dinner to keep the body cool.
– If dairy is not your thing, then try Sattu, Aam Panna or any natural drink of your choice.