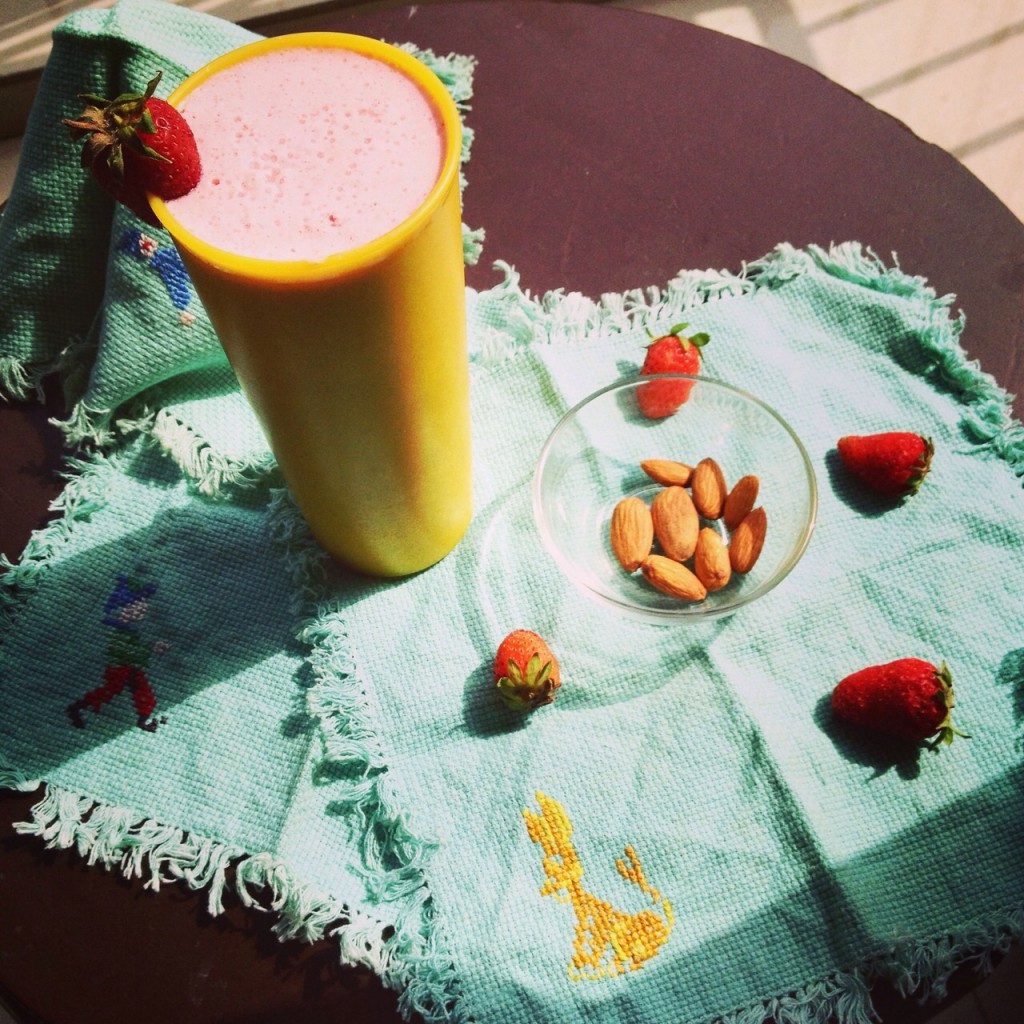 Strawberry and Banana smoothie + Almonds!
It is so so filling and you won't feel having anything after that till lunch. I did take out a fancy glass for the picture, but then I thought let's be as real as possible and click in what I actually use everyday. No time for glassware in the morning hahaha!
– Strawberries ( One box per person)
– Curd ( one glass / cup)
– Ice cubes (Optional)
– Jaggery ( No sugar as fruits are sweet enough)
Blend everthing together.
– Almonds (6-8)
*Almonds are rich in vitamin E, calcium, magnesium and potassium. They are also beneficial for maintaining a healthy weight. The fiber, protein and fat content of almonds means it only takes a handful to keep you feeling full and satisfied so you won't have the urge to overeat.
*Strawberries are an excellent source of vitamins C and K as well as providing a good dose of fibre, folic acid, manganese and potassium. They also contain significant amounts of phytonutrients and flavanoids which makes strawberries bright red. The vibrant red colour of strawberries is due to large amounts of anthocyanidin, which also means they contain powerful antioxidants and are thought to protect against inflammation, cancer and heart disease.
** Ignore my abnormally huge glass, I actually have a big appetite.
• You can tag me in your Breakfast posts in any of the Social Media. Would love to see what you having every Morning.
Have a Healthy day!