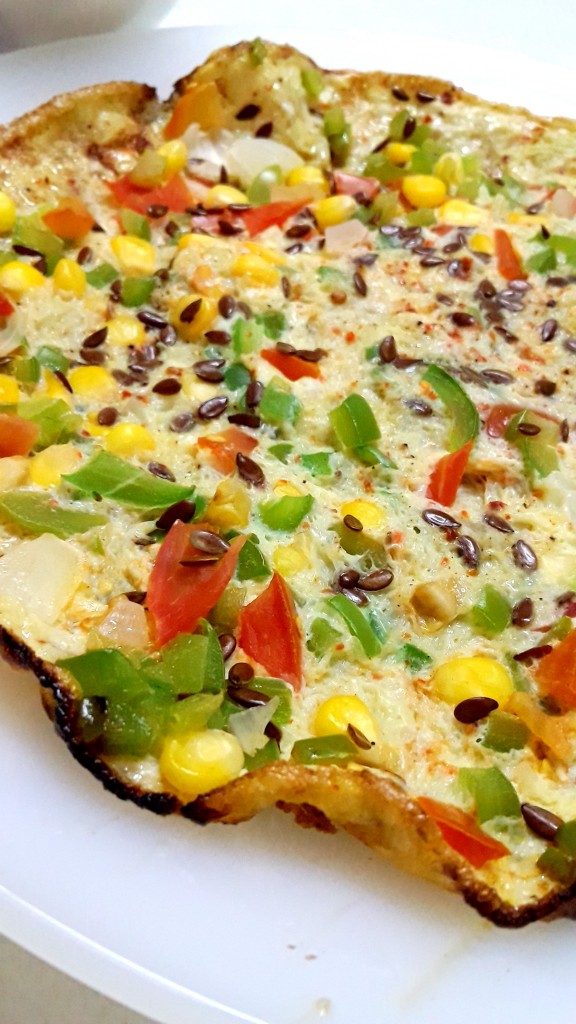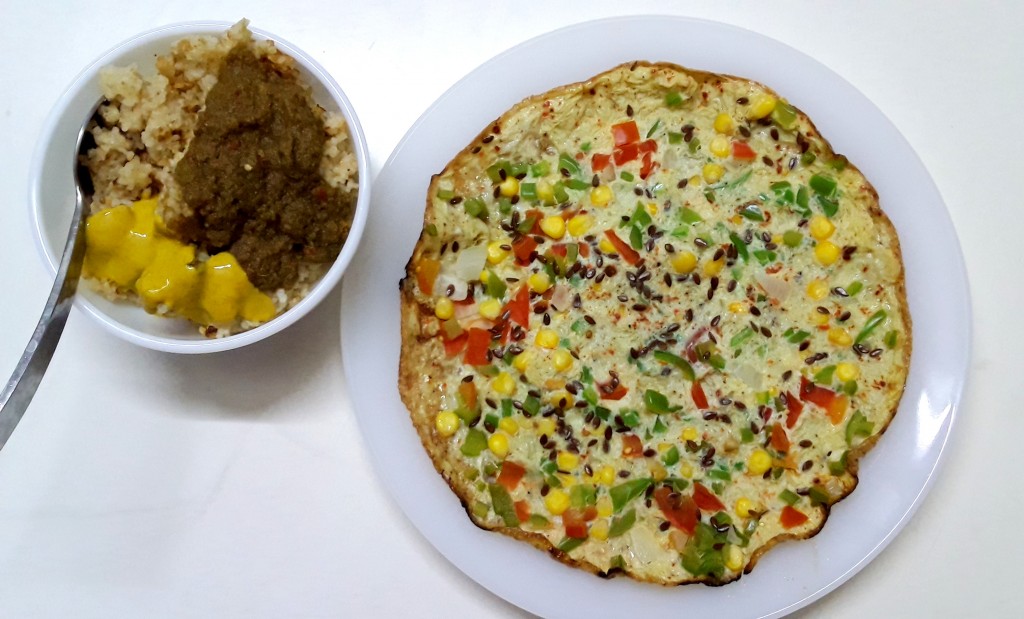 Eggs are the most versatile little things ever. While I love mine to be 3/4 fried with runny yolk ( that is a thing, my friend), but I do like this Pizza Omelette too. I can safely say I invented it yes yes yes lalalaaaa long back when I used to crave Pizza at odd hours. Now it's a favorite and a weekly food at my place, my mom loves it. I finish it off with lots of cheese and it if looks could kill then that was it. Though as I have given up on trying to  processed food items, I had it minus the yummy gooey fat.
I had Dalia/Cracked wheat to give me company, which I had topped with Green chutney and Mustard. Thou shall always need a chutney, when there is no curry, right?!
Pizza Omelette with Dalia
Add cheese on a cheat day, otherwise just sniff the cheese.
Finish off with Flax seeds
Make an omelette with all colors of vegetables ( I used capsicum, tomatoes, corns)
Take two whole eggs ( yes the yolk too)
Make Dalia to go with the Omelette
Serve with some healthy Chutney of your choice
Yes, mustard is NOT, but it was teeny tiny and I love it with eggs.
– Non egg people can replace egg and add veggies directly to Dalia.
– Or you can add the veggies to grilled Tofu for that added protein.
– You guys must must have Soybeans at your home if you are vegetarian. ( proteins)