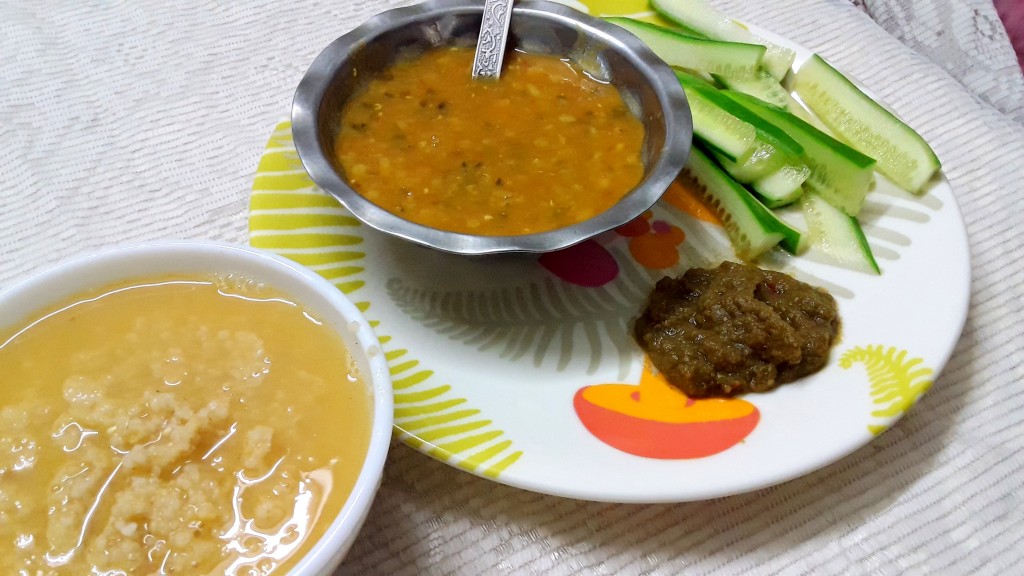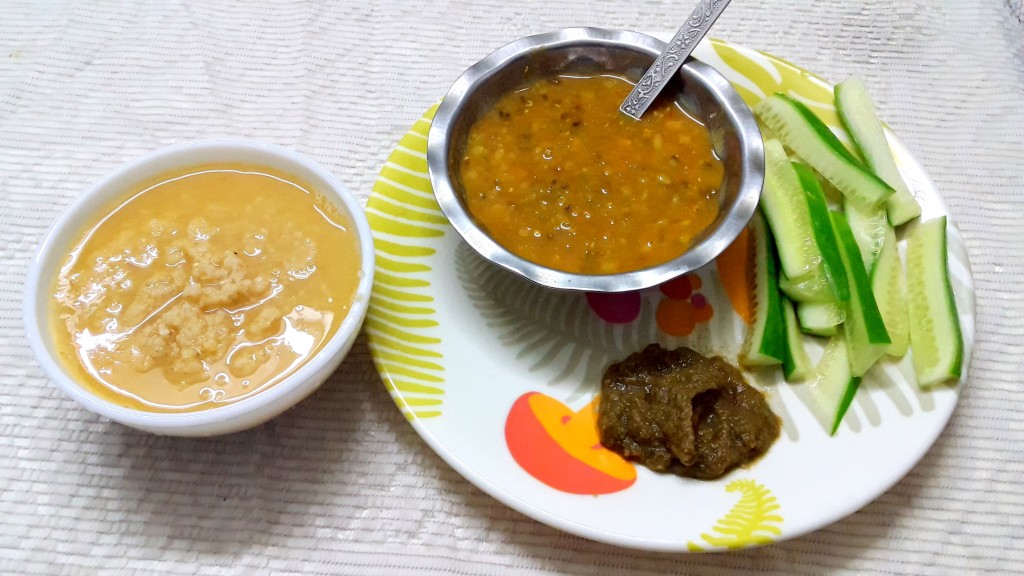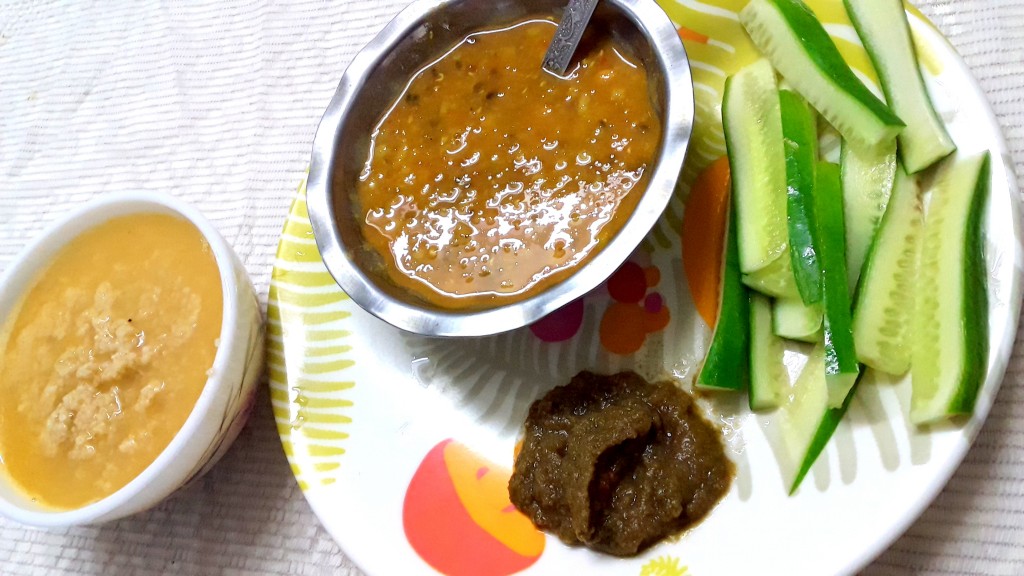 Finally getting back on track! As i type this, I am getting ready for a work lunch followed by dinner again today. Hahaaa. #SOML
But I shall be good and smother you guys with all healthy meal options till #winnerdinner completes a month. And guys, no matter what home food is the best. It looks, tastes so much better and I will always prefer eating at home if you ask me now. I am a kind of person who would prefer 3-4 times eating out a month happily and home cooked food on all other days. And life right now is totally vice versa to that order.
Now let's get to the food.
My Happy Meal
Lentils
Dalia
Raw Mango chutney
1 whole cucumber
– You guys have to try raw mango chutney if you haven't already. I love raw mangoes ( Thanks to living in Mumbai) in every form. There we used to get raw mango salad on every road side stall with masala and it used to be yum. Even the chutney is very refreshing and cool. Must try guys!
– Cucumber or any salad is also a must have in this super hot weather to keep your mind and body cool. Rather than serving salad on a main tray for everyone, we prefer serving a good portion on the plate itself so you don't eat less of it. And I am not complaining.  😀