The Nioxin treatment i got to try and review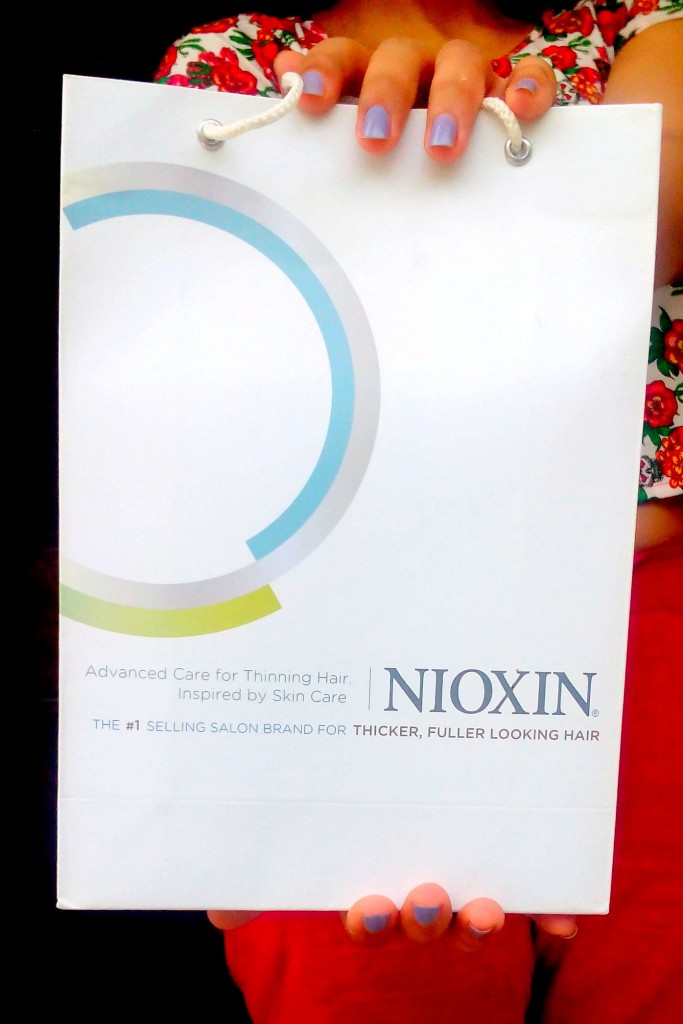 It had these three step system which i used every alternate day.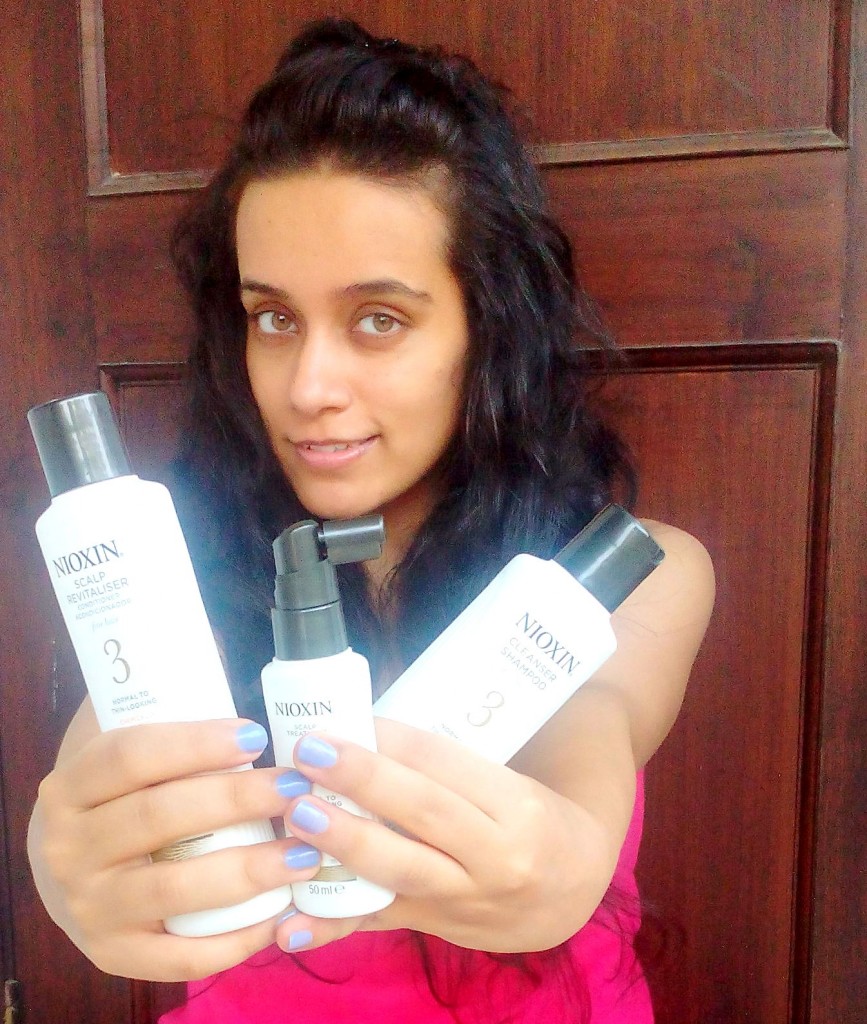 I got my hair colored twice or thrice almost4-5 years back and was given shampoo for chemical treated hair.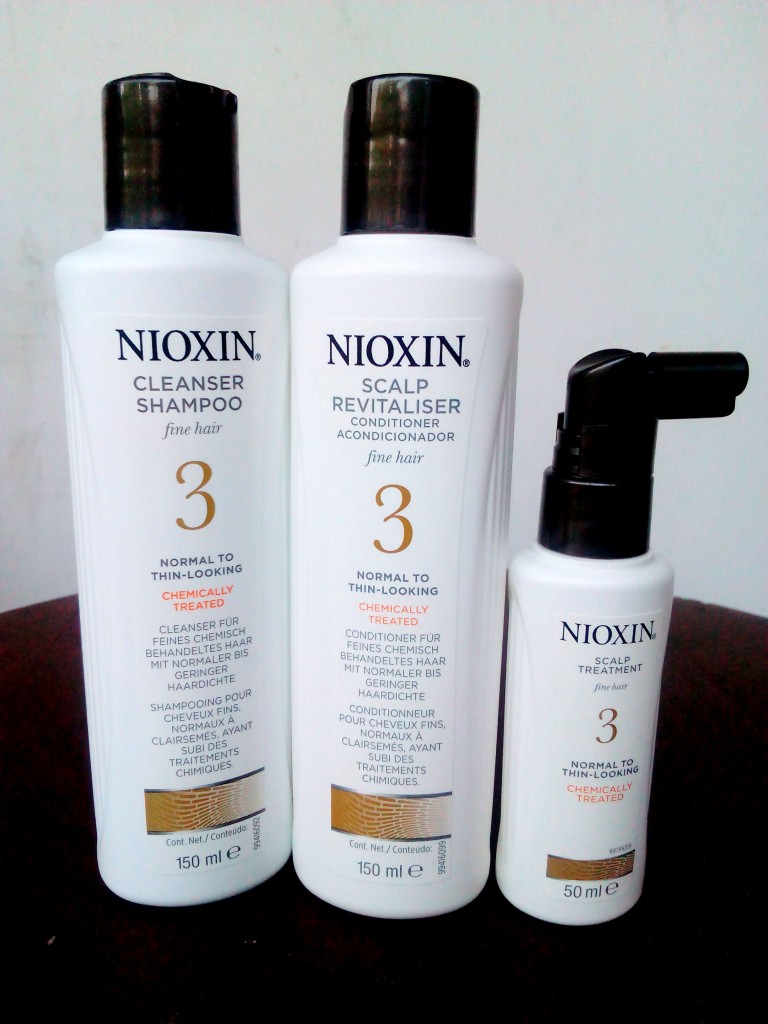 Step 1 – Shampoo – to be used normally as any other shampoo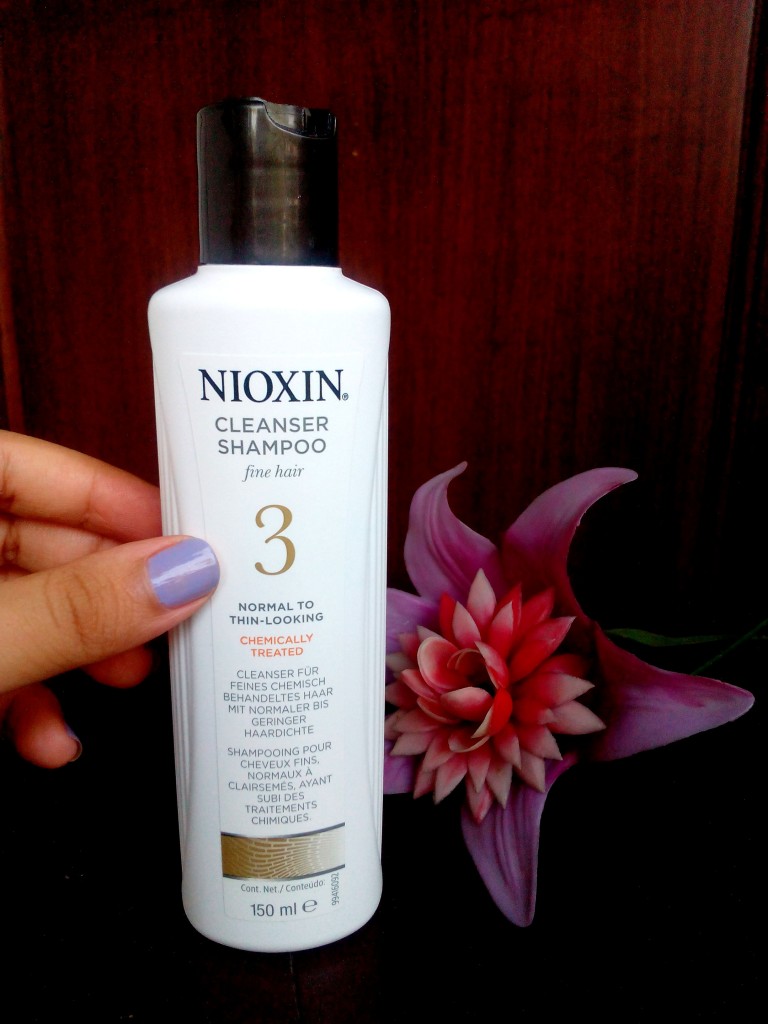 Step 2 – To be applied on hair length and SCALP!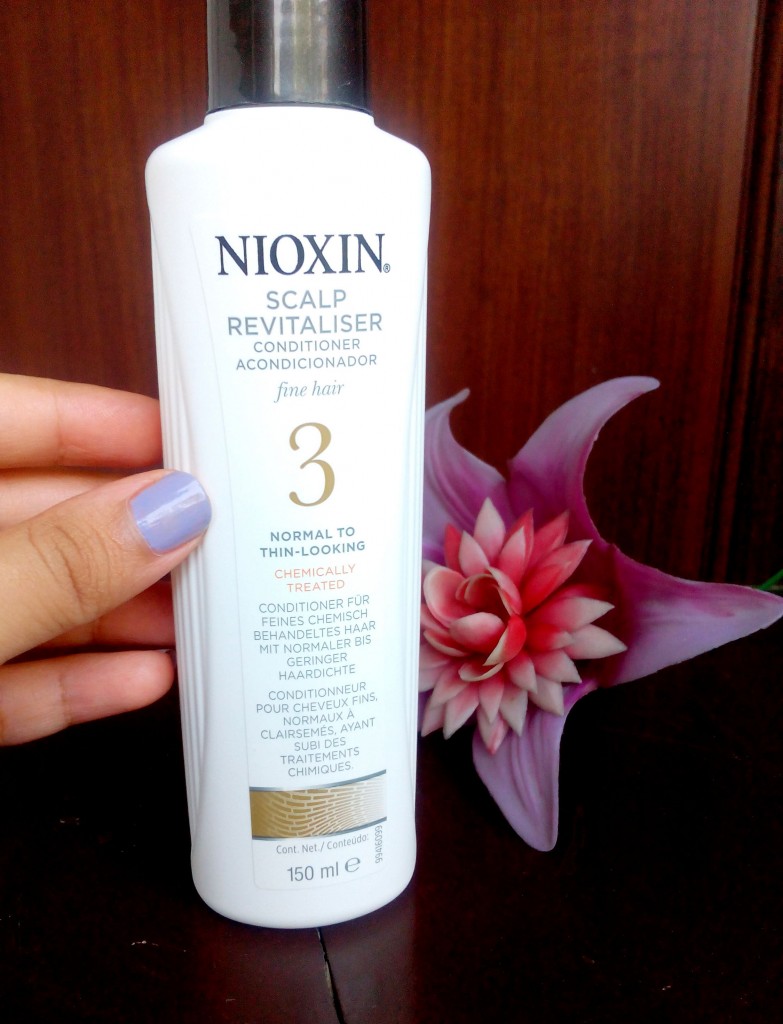 Step 3 – Leave in – to be sprayed on towel dried hair, on the scalp by dividing the hair into sections.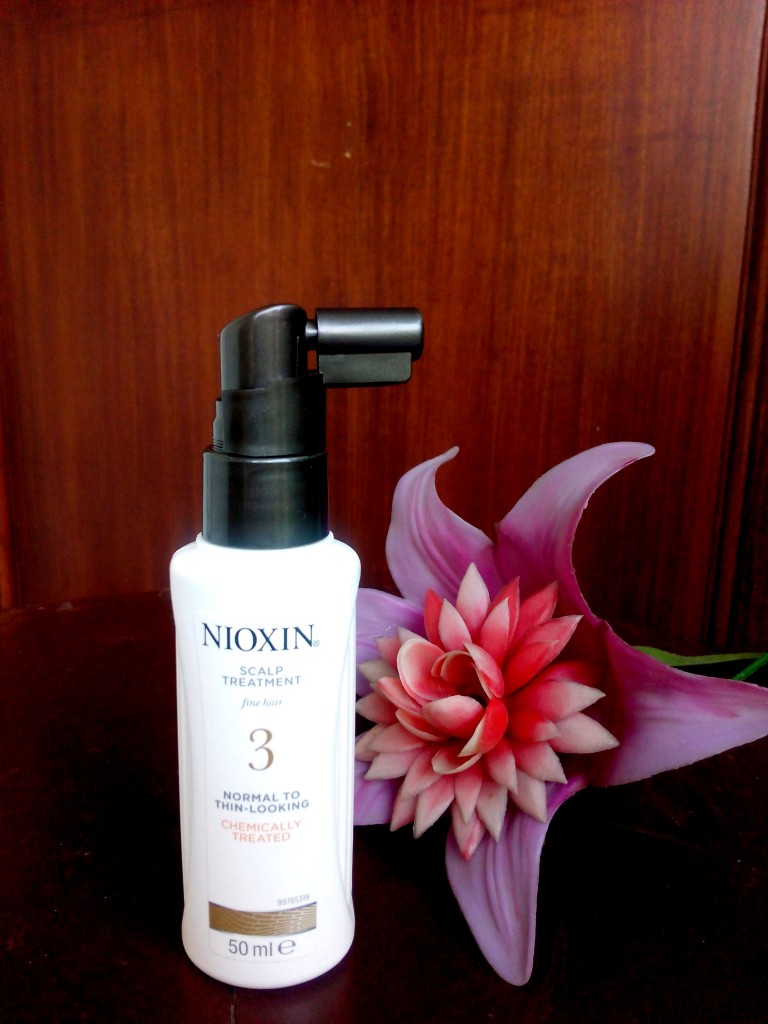 How my hair looked over the days i was using Nioxin hair treatment. I did not use oil, or any other hair cream all this time.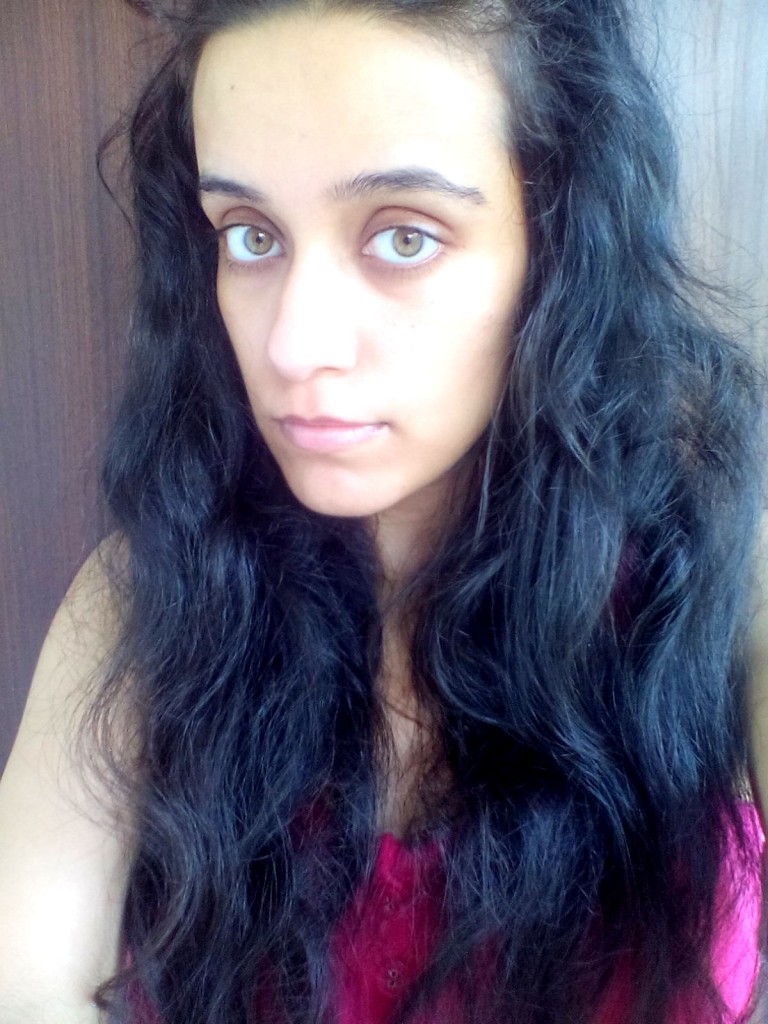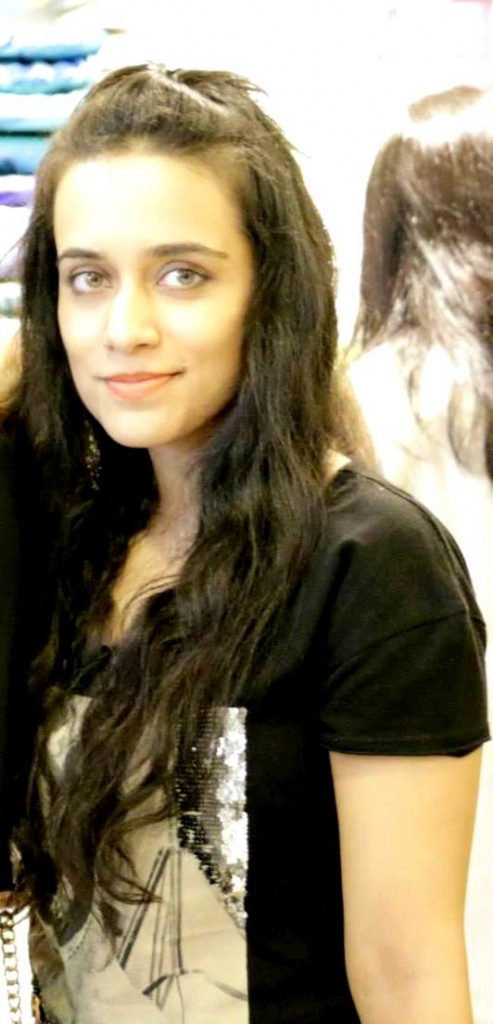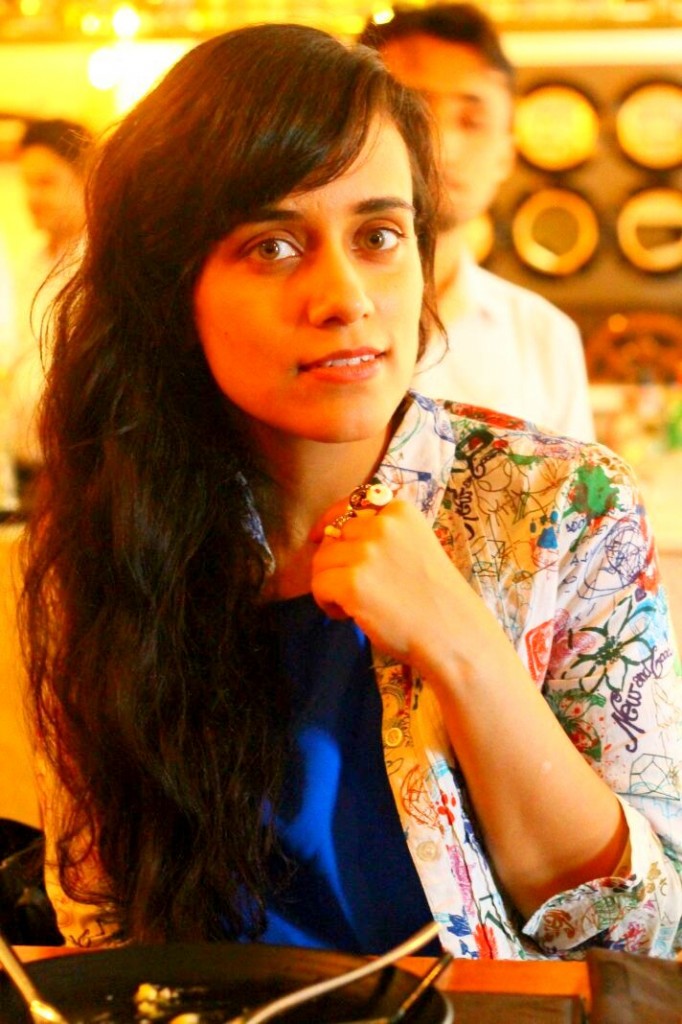 Who doesn't like long thick mane? Well I do love healthy mane myself and was quite happy to go for Nioxin hair treatment almost 20 days back. You can read more about that on my post here.
I was given full sized products to try for a month and give my reviews on it. Also I was supposed to use it every day for best results, but I had a word with Nioxin guys that I would be using it every alternate day as I already have hair on slightly drier side.
About using Nioxin at home
Nioxin comes in 6 types of variations and after checking my hair and scalp and based on some Questions and answers I was suggested type 3 for my hair.
The Nioxin treatment consists of three steps, first being the Shampoo. It is light blue in color and smell of fresh peppermint.
It is followed by conditioner which is white in color and is supposed to apply on hair roots and scalp (yes you read that right). It was first time ever that I applied a conditioner on my scalp. To be honest I was really skeptical of trying this step but I went ahead with it as I wanted to give an honest review after following the instructions to the T.
The final step was a leave in scalp treatment which was to be done in towel dried hair. The best part was that it comes in a spray bottle and is supposed to be applied on the scalp and sprayed from 1-2cm away from it.
The good things
The good thing about the shampoo is that it absolutely cleans my scalp of any residue, which used to be problem (almost impossible) while washing my hair with other hair shampoos.
I love the strong peppermint after effect it leaves onto my hair; it makes me feel super fresh for a really long time.
I love how easy it was to use the leave-in; spray bottle makes it easy to use even when you are in a rush.
The bottles are travel friendly.
My verdict
I have been asked this question a good hundred times since I have started using this product, and I waited long enough I guess. So here you go –
My hair feels fluffier and strands are not flying as much as they used to ( dry wavy curly hair girls can relate to this)
They feel soft and moisturized, but then I am sure it would only last till the time I use it.
I don't see any drastic change in hairfall as it was claimed. Although I do not have some serious hairfall issue, but still I could not see much of a change in that aspect. The result might vary for a person with drastic hairfall issues though.
My hair did not go thicker; I will continue to use the product to see that change if it ever happens as I feel 20+ days are not good enough to comment on that.
Would I buy it again?
I like to keep switching my shampoos so currently, no. Also apart from moisturizing and making my hair squeaky clean it did not do anything in regards to the thickening part.
Should you try it?
Yes, if you have serious hair fall issue, or if you have really dry hair. I feel it makes hair moisturized enough to control the breakage.
It is not an over-the-counter product. Nioxin believes that each individual's hair is different and requires a personal consultation with a specialist to determine genetic factors, stress, medication and other stimuli that may cause hair thinning. After the consultation, a hair care regimen would be advised to you.
Please feel free to reach me if you any other query redarding Nioxin treatment.
"You can try and experience #NioxinNowIndia at your nearest salon. This activity is in association with BlogAdda.com"
Disclaimer:
I was invited to the product launch of Nioxin
and was asked for an honest review of the experience.
Pictures by – Self, Myra and Dfordelhi