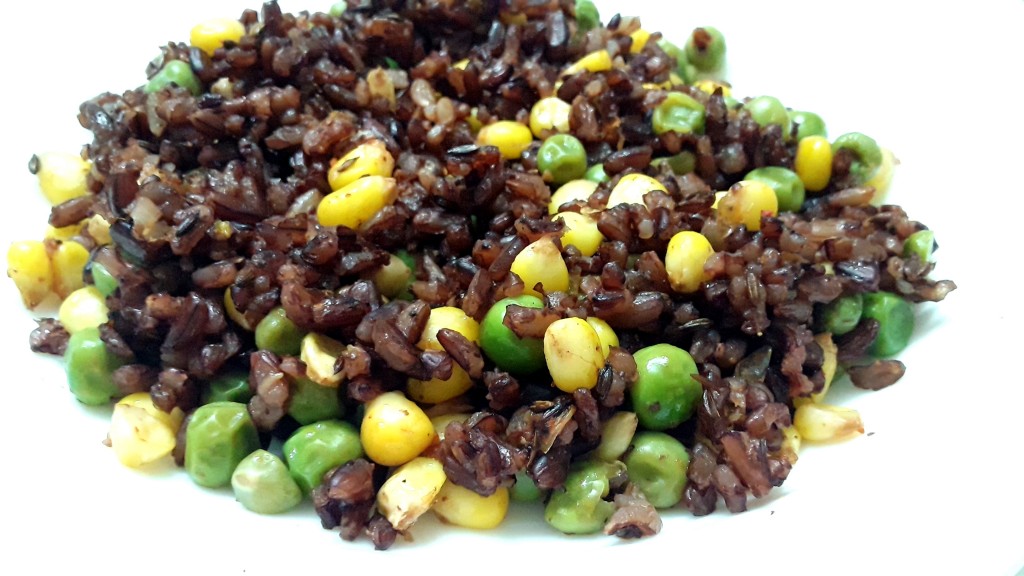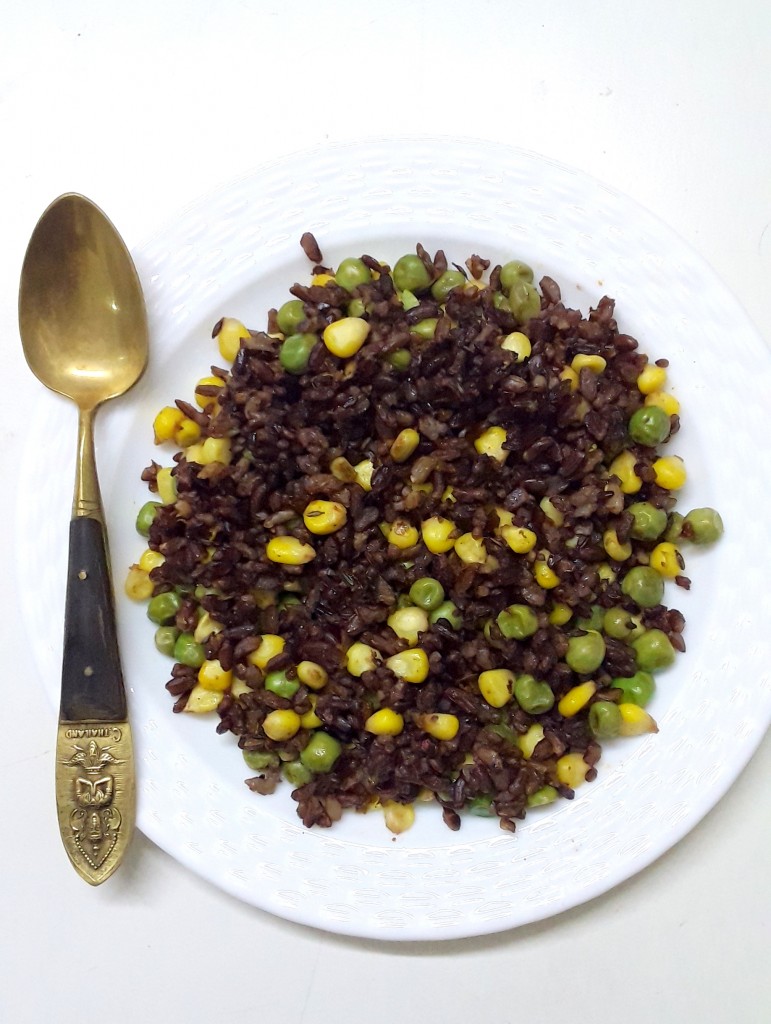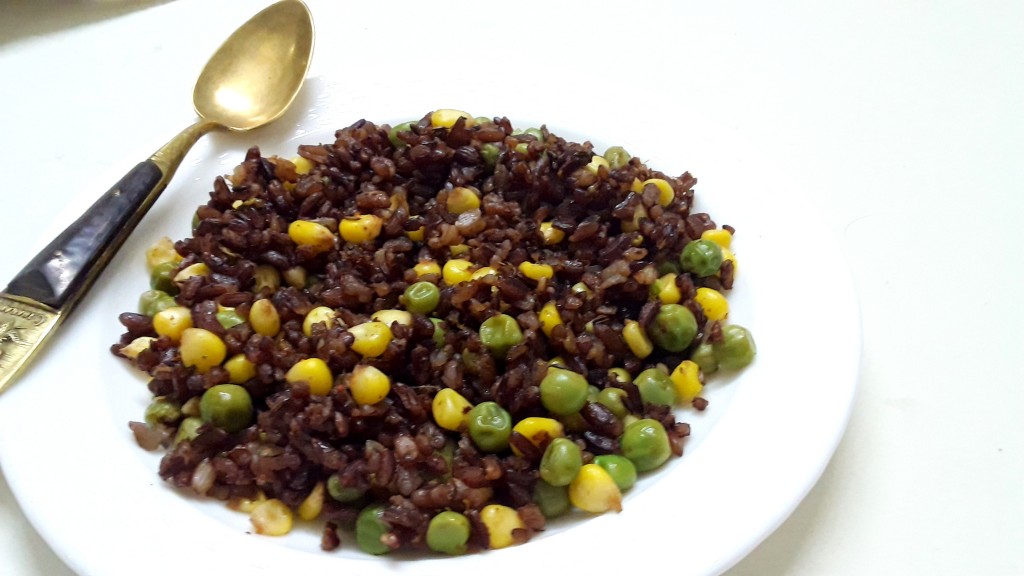 You know awesome? Well, I have tasted it and its beyond what my palette can put into words.
This Black Rice Pulao is love and super yummy ans how gorgeous does it look. I can talk about the beauty of food for hours so let's not get into that zone right now. As I did make simple kind of Black rice in my #winnerdinner here, I wanted to give it my own twist which was easy and tastes even better. I pan fried them with Coconut oil and added super hot red chutney(made of tomatoes and red chillies) which I got from Hyderabad. It is very spicy, but if you add a little amount then it gives this heavenly taste.
Black Rice Pulao
Black rice, pressure cooked for 4-5 whistles
Boil Peas and corns ( or any veggie you like)
In a wok, add a teaspoon of Coconut oil, add veggies and rice. Add red chutney (or any seasoning)
Serve Hot
– Black rice are extremely healthy. You can buy it here.
– Add lots of veggies in every meal you cook.
– Coconut Oil has amazing Health benefits like, it can be used for cooking easily (only the cooking variety). Buy here
Benefits:
 Thyroid-stimulating

Get candida in check

Lowers cholesterol

Helps with weight loss

Helps keep diabetes in check

Reduces heart disease

Supports the immune system

Good for the skin

Nourishing for the brain

 Speeds Recovery