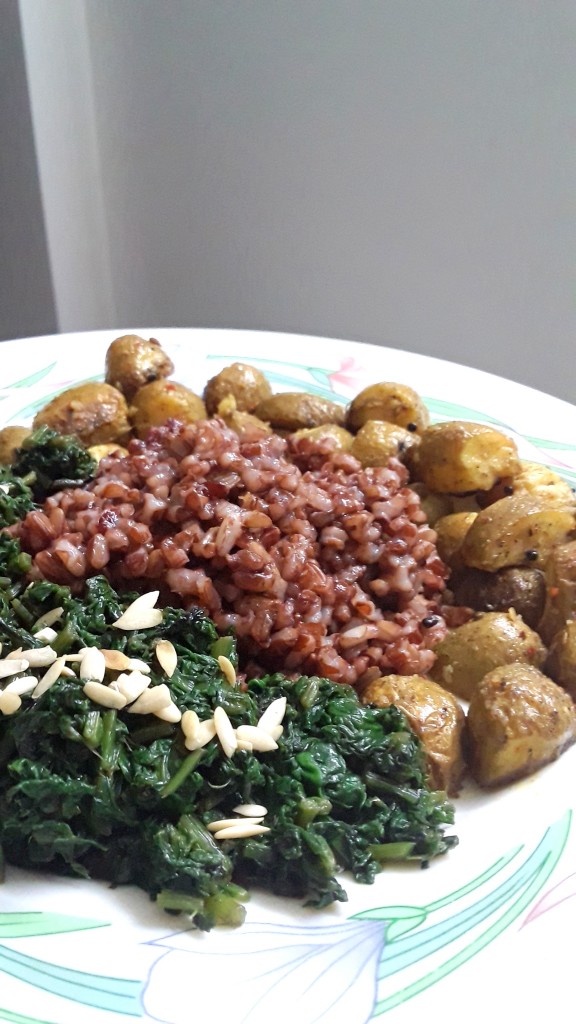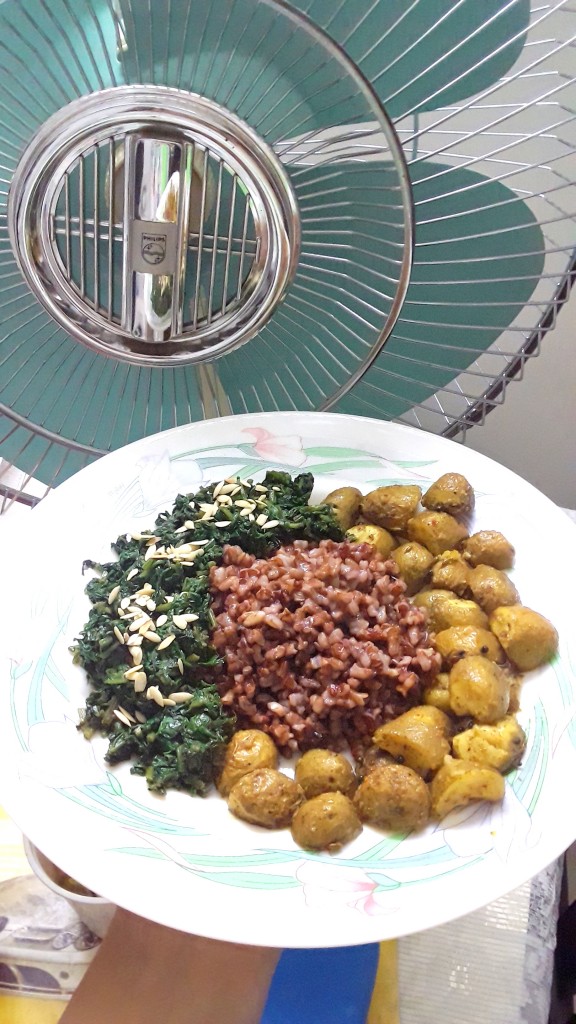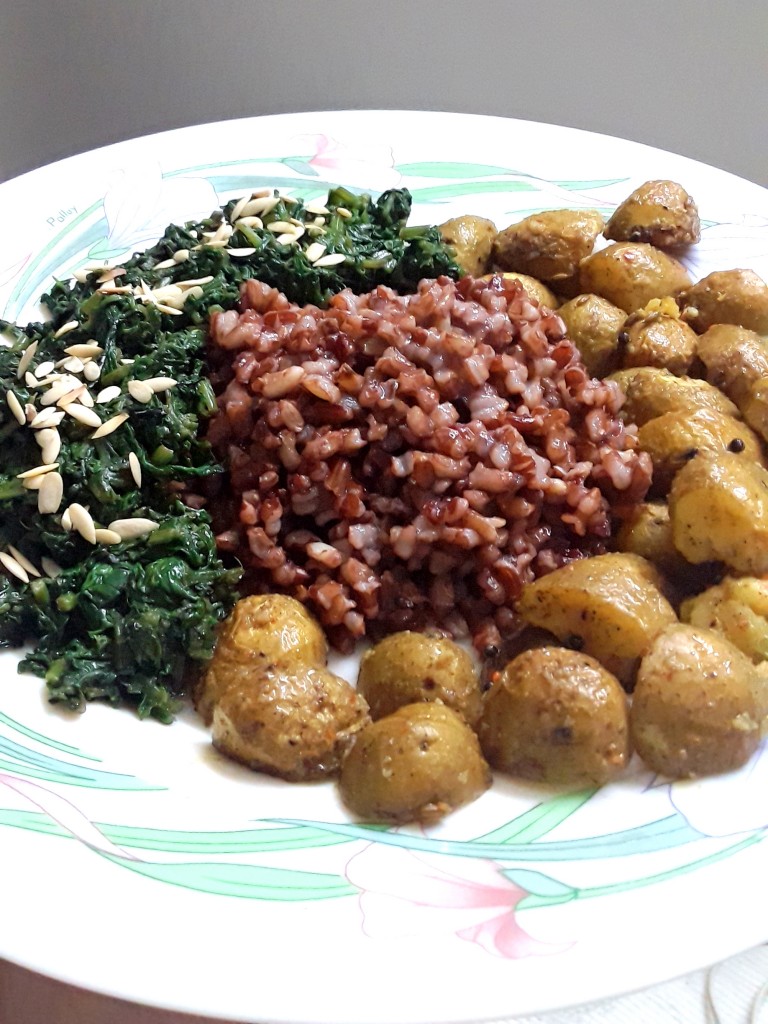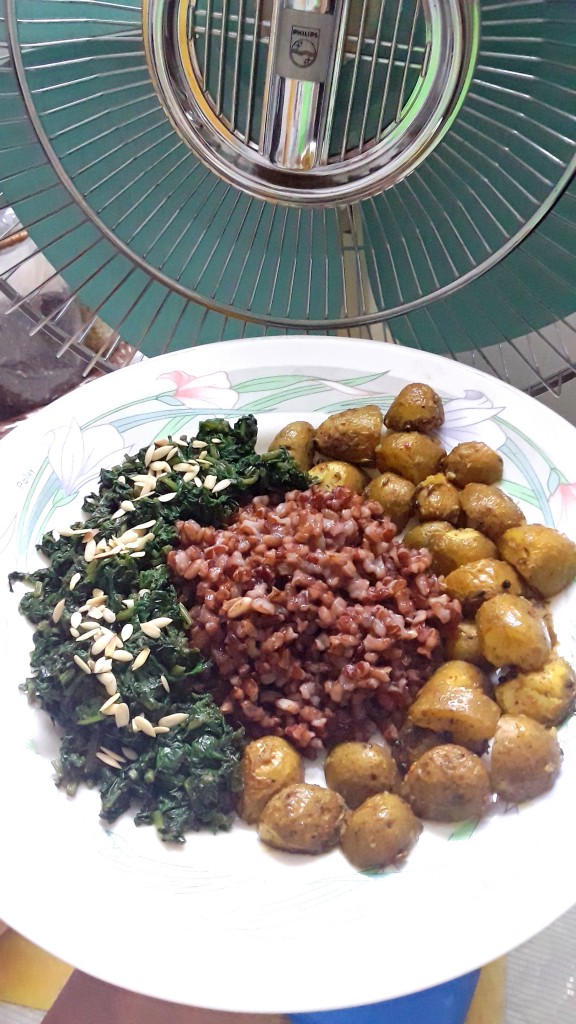 Oh how I love lots of food on my dinner plate minus the guilt. The plate looks so colorful and happy if I may say so myself. Also, if you notice that fan behind the plate was totally intentional. Well, I imagined clicking nice and well placed images but as I was starving I kind of hush hush'd through it.
Can we take a moment and appreciate the "Chilkee waale aloo's", aren't they the gorgeous thing ever. Me and my niece love aloo in every form and style, and my mom make these kind the best.( with lots of cumin and lemon)
I feel human brain needs to be fooled time and again. So dinner must be like a pauper, but plate must be filled up with lots of light and easy stuff too. Here i had red rice with potatoes and sauteed spinach. It looks like a lot of food, but frankly its just nothing. In other scenario, a person would fill up the plate with rice and then have two sabzii's in different bowls. How we roll is, that we put up everything together on the plate and limit up the consumption but enjoying the meal.
A lot of you asked me about Red rice on my Snapchat. Well they are a type of rice(with a red husk) and easy available in fancy supermarkets. Red rice are rich in fiber, are loaded with antioxidants, phytonutrients, phytochemicals, Vitamin E, protein, iron, and other nutrients.
Red rice aren't expensive either. You can get free home delivery if you buy 500gms here, but 5kgs here.
Red rice with Potatoes and Spinach
Cook red rice in the ratio of 1:4 ( 1 cup of rice with 4 cups of water, if pressure cooking then 5 whistles)
Saute fresh spinach ( cook with 1 teaspoon of oil and cloves of garlic in a very hot pan for 3 minutes max)
Potatoes ( mom cooked it, i know it has cumin and lemon)
– Plate everything together and eat.
Also, thank you for the queries on Snapchat, hope you got the answers 🙂