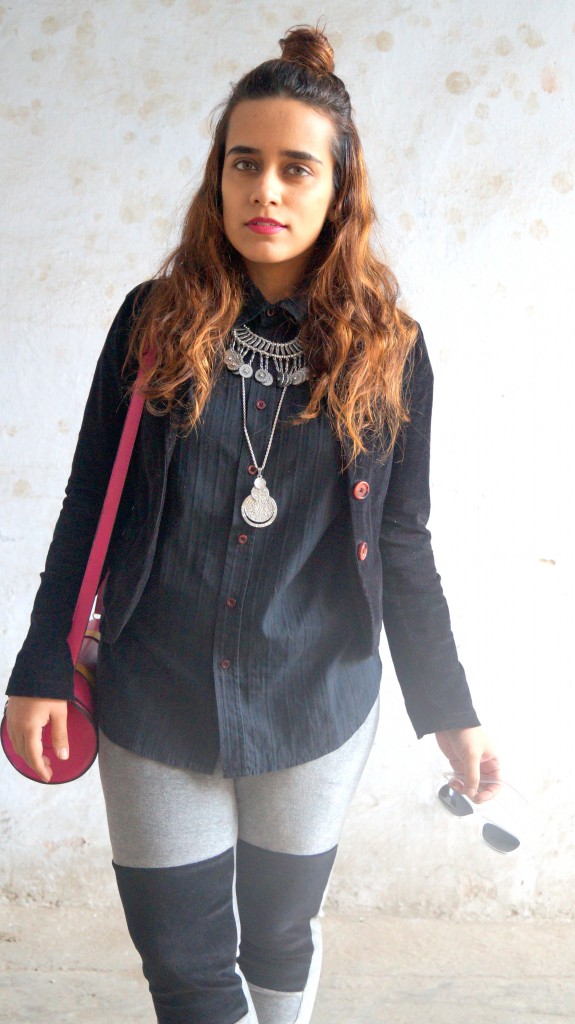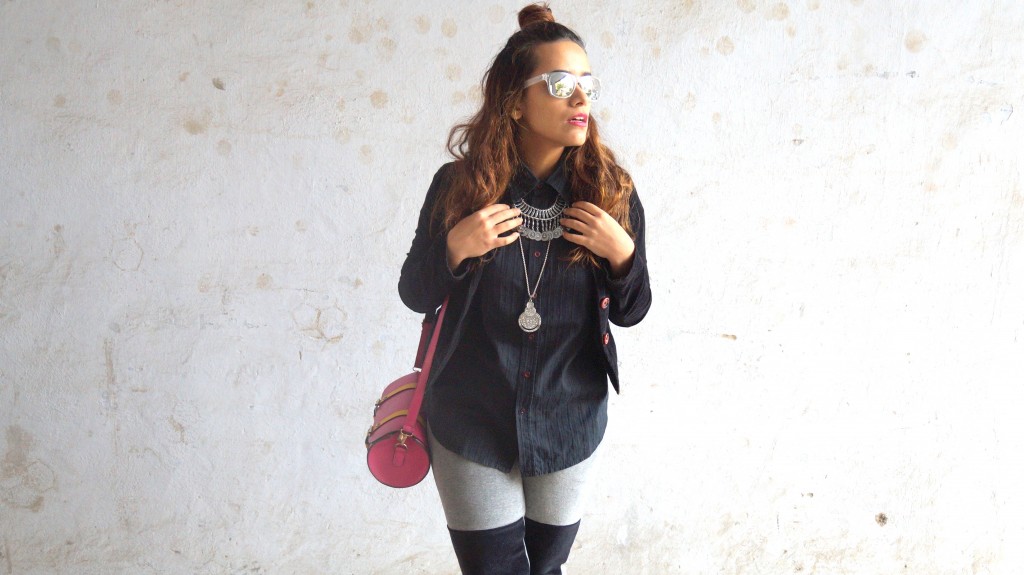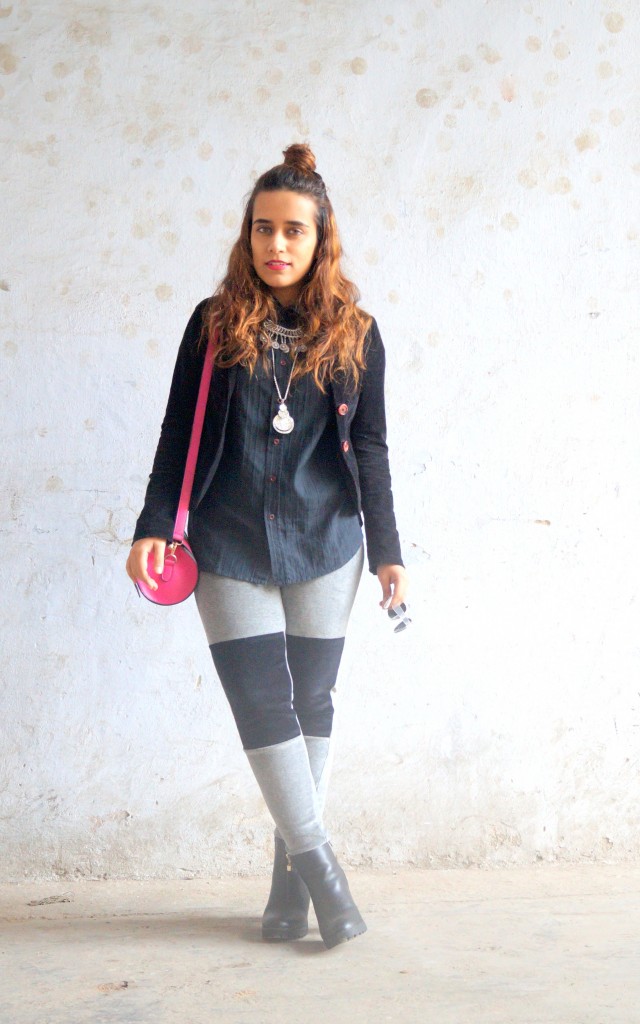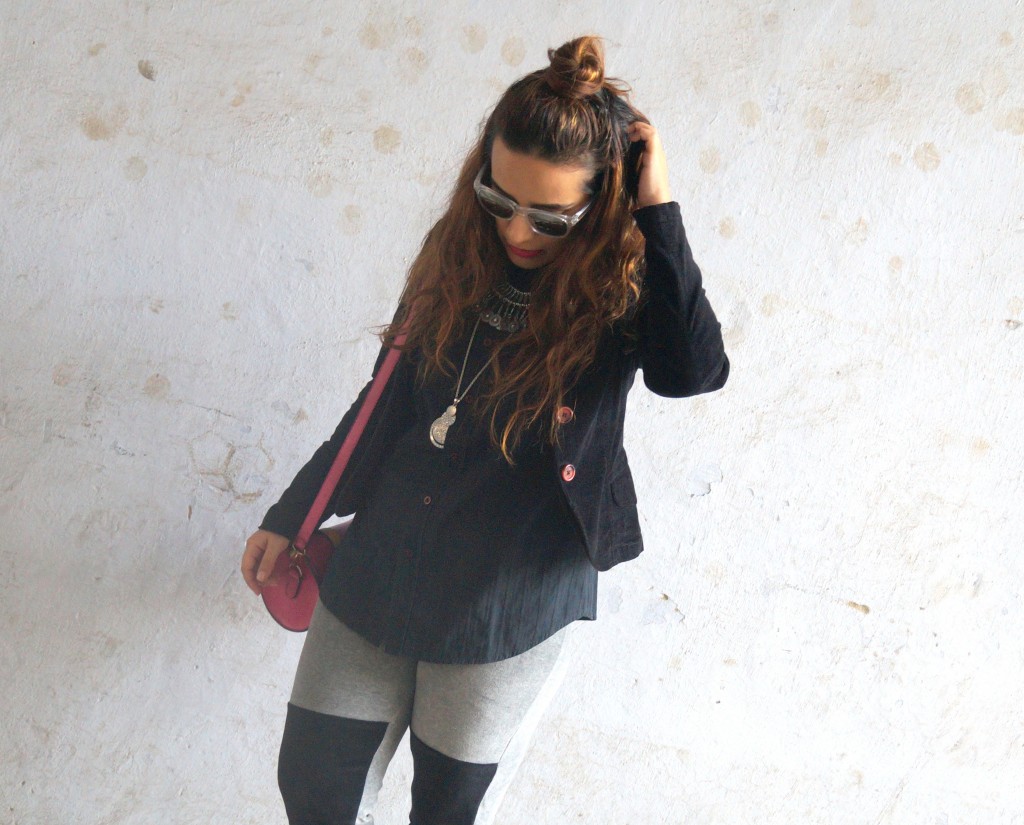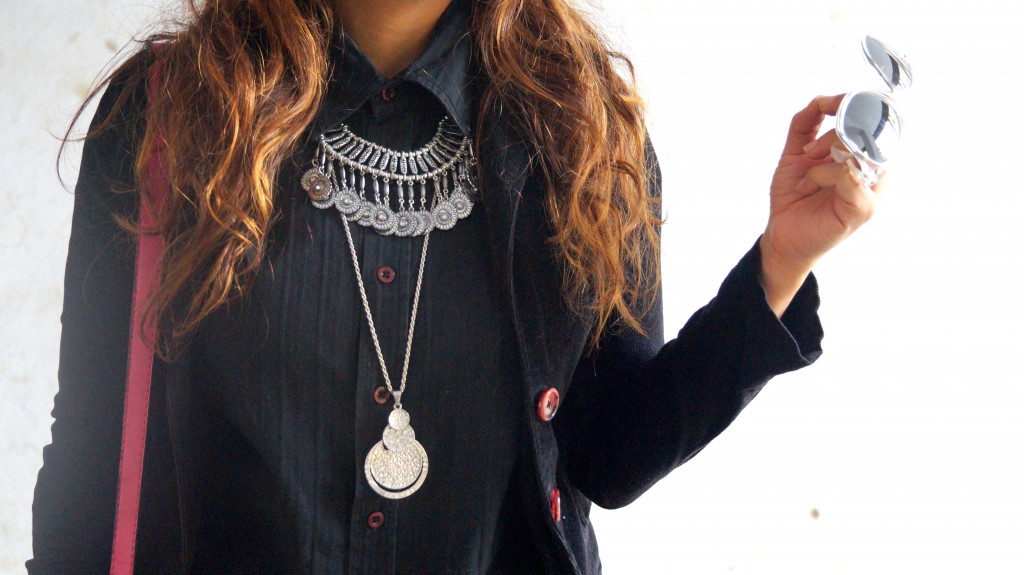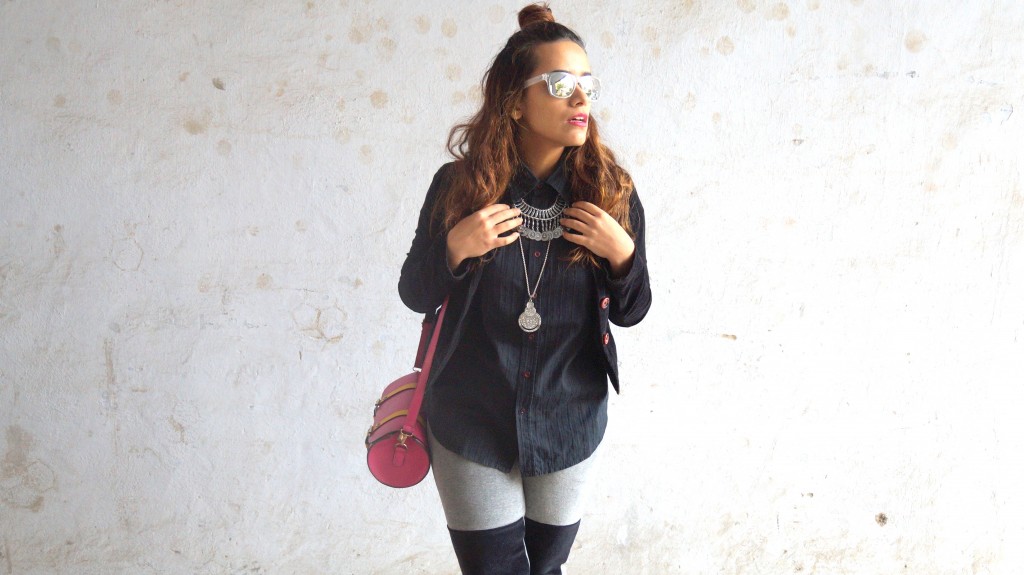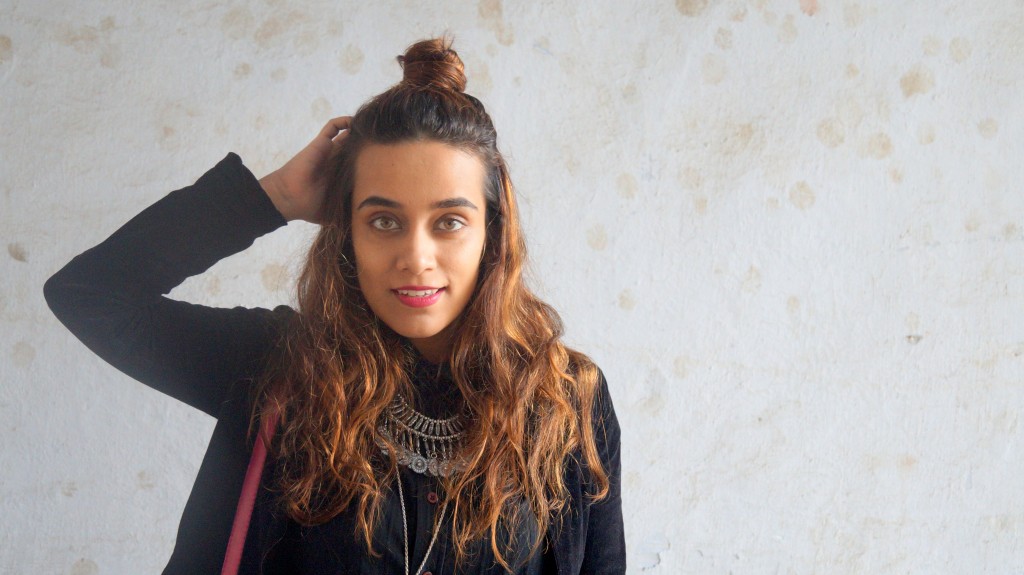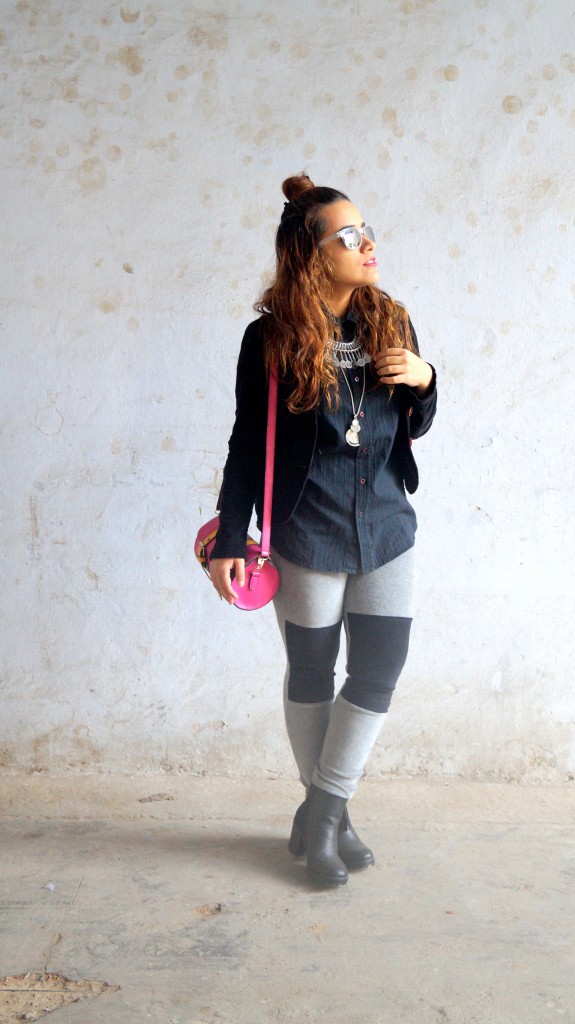 Can I start with that I don't wear this much of black usually ever? This kind of black and black outfit makes me feel Goth, rebel and really just black. Though I do agree it makes me look badass.
I actually planned my whole outfit around my newly acquired jeggings (better than pyjamas), these jeggings are everything a normal pant is not. They are stretchy, made of softest cotton velvet ever and have black patch running across it making it so on trend.
I paired them with my favourite only boots which again have been a staple of my fashion diet lately. To continue with my black theme I added an oversized shirt with silver jewellery. I layered two necklaces as one just felt too plain for my badass look. And then I wore a jacket because hello it's still quite cold in mornings, or at time when I leave for work.
The bag is a favourite child and had to be there to complete my look, otherwise it would have been an overdose of black in my usual bright colourful world.
For my hairstyle I kept things simple and easy for a bad hair day and tied half of my hair in a top knot. For makeup I had sunscreen and a tinted lip balm giving me company.
And to everyone who love to wear black, well hats off to you guys. It takes a lot of effort to carry an all-black look and I am slowing getting there. Not really, I am just crawling my way to the black world and it is exciting.
I would love to know how you pair your black and black together.
Outfit details are below as always:
Jeggings: Stalkbuylove, buy here    |    Boots – River Island, sold out. Similar here & here
Shirt: Benetton, buy similar here   | Jacket – Benetton, buy similar here
Bag: From faraway land  | Necklace – Bandra, Mumbai. Exact same here |
 Long necklace – gifted |   On my lips – Colorbar tooty fruity, buy here  & Maybelline baby lips, here