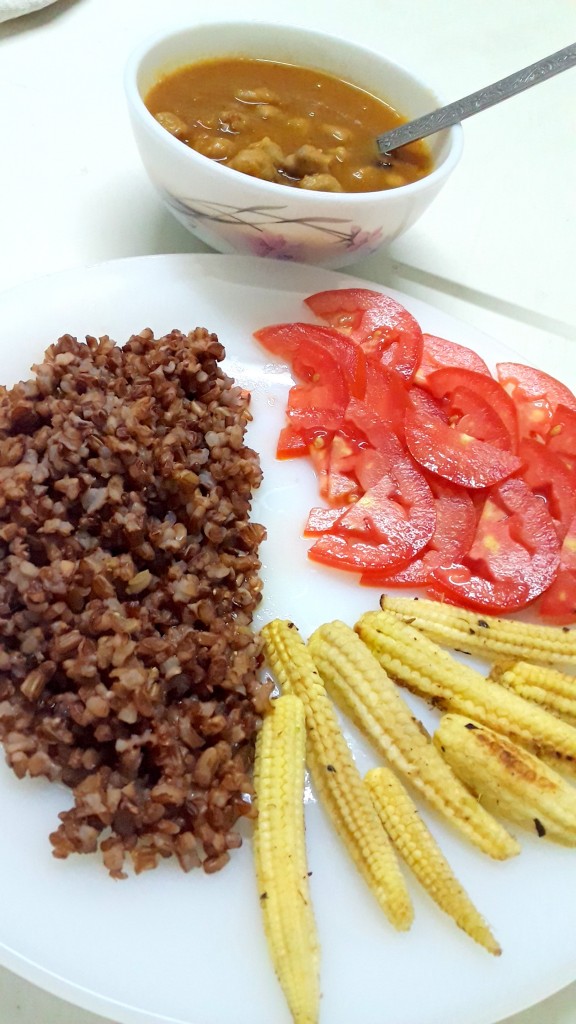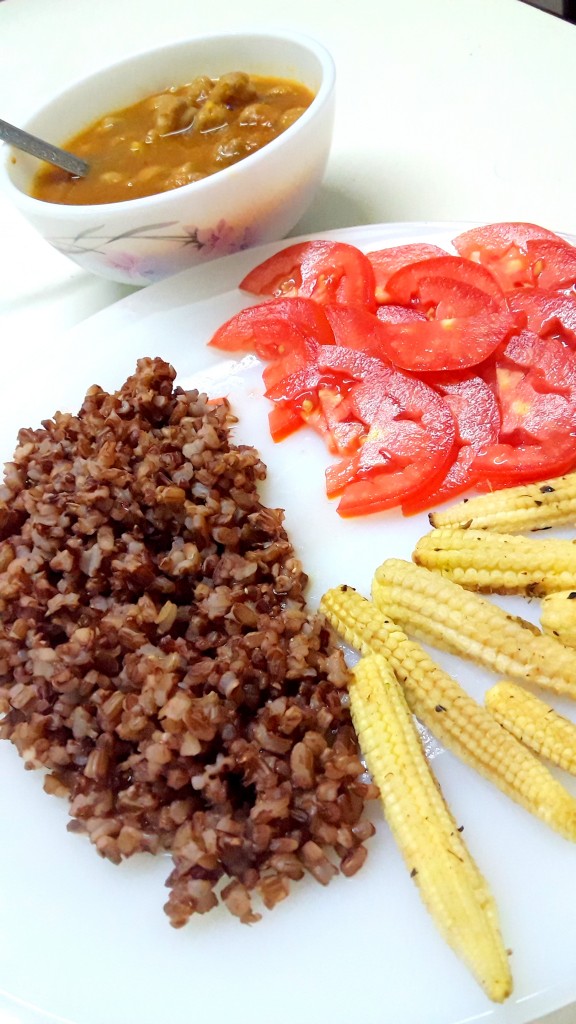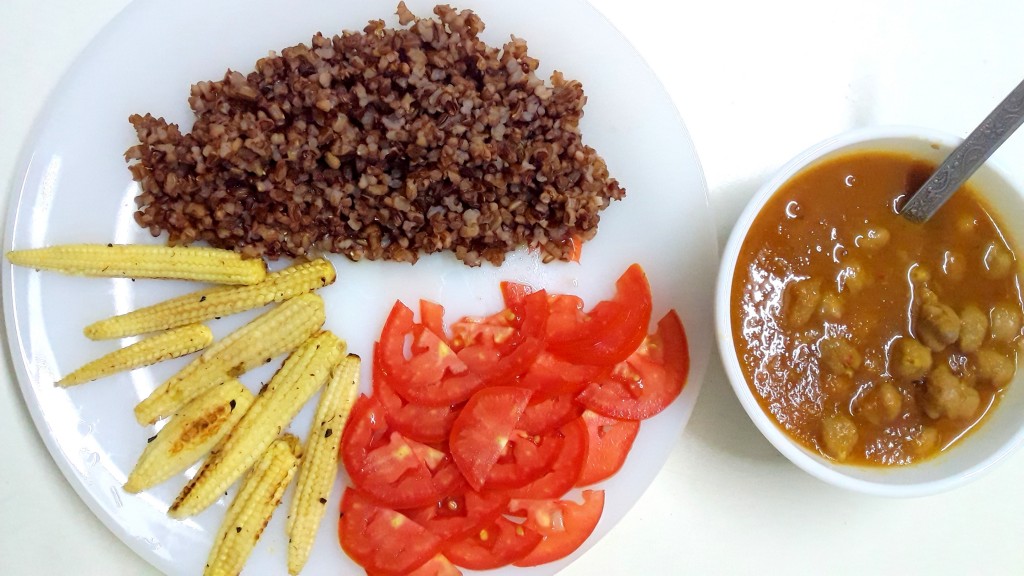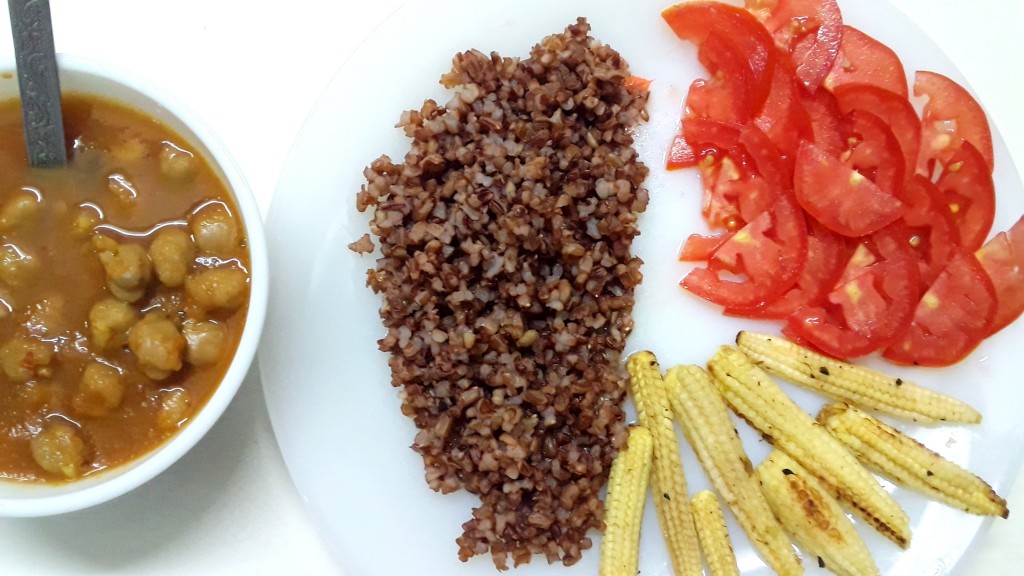 Yes I know June is over and I am still on day 26 here. Let's not fret about it and be glad a post is up here because I am well sleepy, hot ( not in a hot kind of way, sweaty basically) and just not in a mood to do anything. You know the kind of days when every little thing inside you has bundled up and a volcano is about to explode, but you don't have anyone to explode it over so you explode it inside yourself ( and used explode thrice in one single sentence) Ha!
If you follow me on Snapchat – @Shadesofmoon then you know that I had this dinner on 26th, so what you see is all real deal, just that I have been an ass in uploading these regularly. Coming back to the post and give my ranting a break, well I had this amazing look dinner which consisted of White chick peas, with read rice, tomatoes and stir fried baby corns. It might not be the best of combination, but as I shared earlier I can pair any edible food items and have it comfortably; that's my superpower, apart from cracking lame jokes in serious matters.
Chick peas with red rice, tomatoes and baby corns
Chick peas ( mom cooked)
Red rice ( made half a bowl)
2 tomatoes
Baby corns ( stir fried in coconut oil and eaten as a salad)
– Stir frying means is originally a Chinese cooking technique that involves cooking the ingredients at a high temperature in little or no oil.
– Stir frying vegetables is very quick and healthy way to cook, as they retains its color and nutrients aren't lost while cooking.
– The food when stir fried is healthy, because you use minimum no no oil and also saves ample time.
My pantry has got all the healthy stuff from www.naturallyyours.in , they offer free home delivery plus the prices are super reasonable. Don't go by my words and compare the prices yourself. Then you can thank me later with some extra dark chocolates. 😀