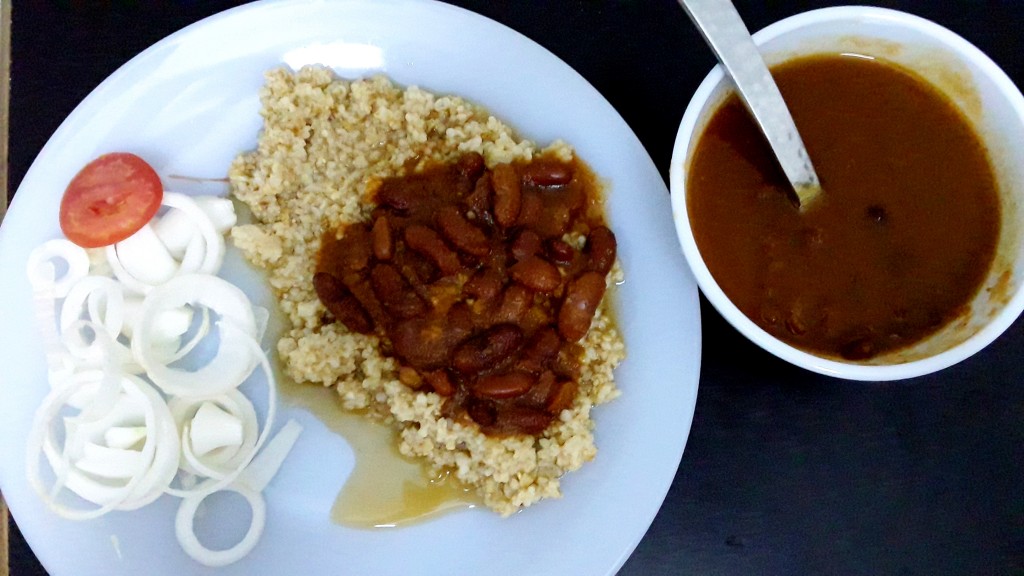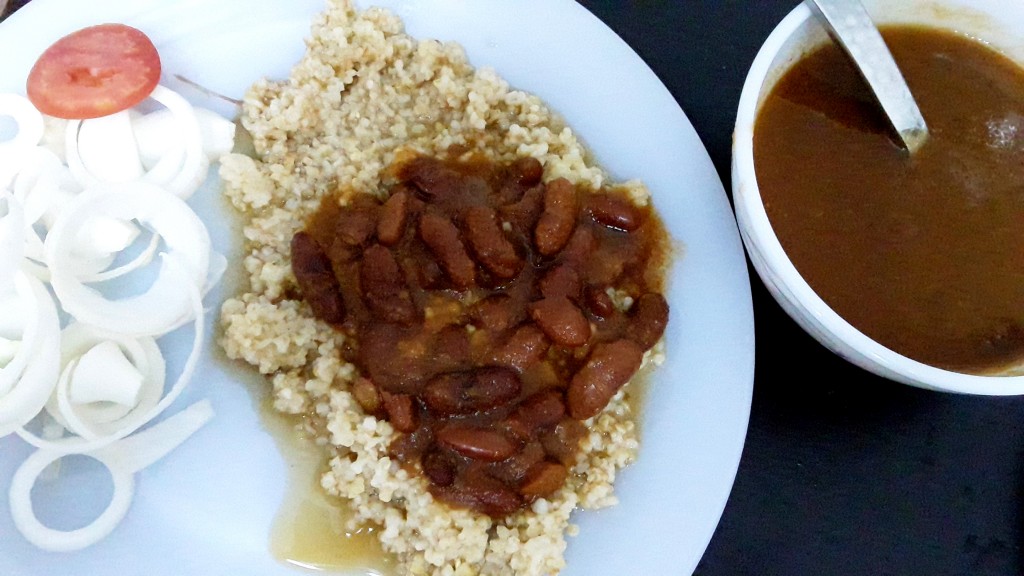 I haven't come across anyone who doesn't love the good old Rajma Chawal. I still don't know what is it about them that make everyone go weak in the tummy knees.
Just as when I was about to dive into this glorious mess, my brain reminded me about the #winnerdinner challenge going on and I just stopped. I replaced the nice cumin infused, a meter long basmati rice with Dalia(leftover). And trust me you guys, I couldn't feel any difference as both are grainy and it felt like rice. That's the thing about fooling your brain, you eat good food minus the guilt. Also with some spring onion for company, I had nothing to complain about.
Rajma with Dalia
Rajma
Dalia/Cracked wheat
Spring Onion and tomatoes for salad ( Yes with one slice of tomato in the picture, you can guess they were consumed quickly)
* For those of you asking, I buy all my "health food" from www.naturallyyours.in , as they provide organic products with free home delivery. And you can always contact them personally if you have any query/doubt.
* Also, as you guys can notice, the dinner I talk about everyday is quite simple and can be prepared in a jiffy. It's just about taking little steps in right direction. Changing the cooking oil, adding some seeds, consuming full grains, just simple steps for a healthy life.