Let's start this beautiful healthy post by stating that this post was clicked on 29.01.2017, yes almost the Anniversary of this recipe and the pictures. It's been one full year since I clicked this healthy bowl. It's crazy what does procrastination do to you. But I do have a lot of stuff on my table and the root cause of anxiety can be this. So probably this year I can keep on generating posts as and when it happens. Needthat calm and tranquility in jeevan.
I love colourful bright food which is healthy, you would know if you follow the hashtag #eatingrainbowswithshadesofmoon .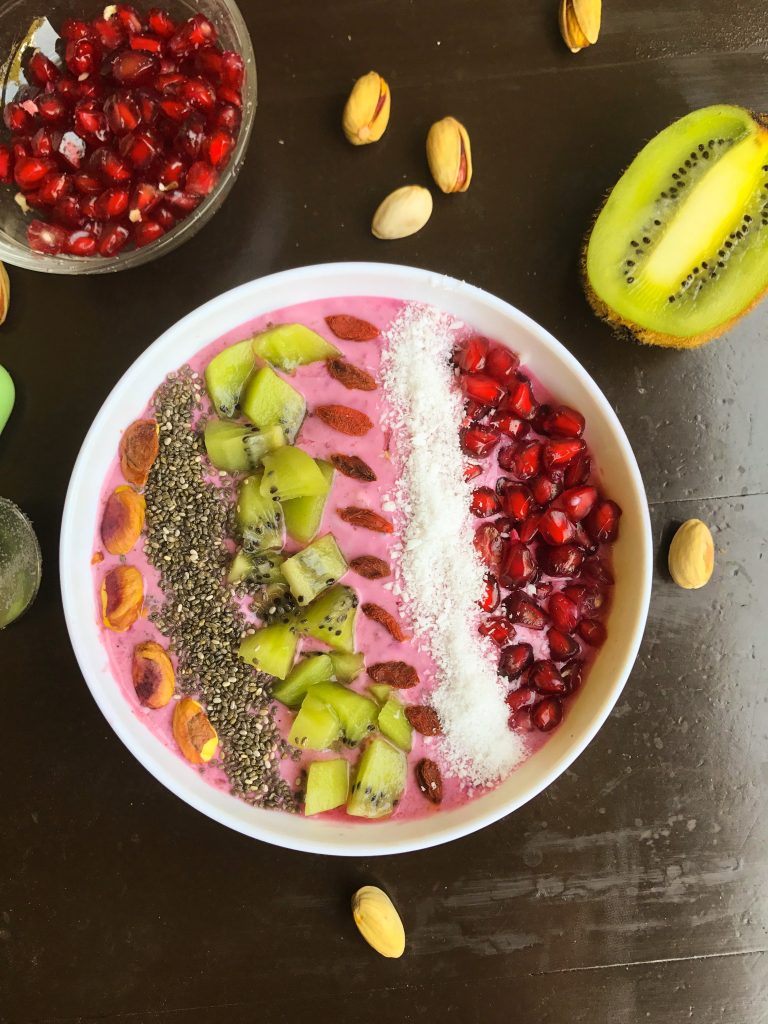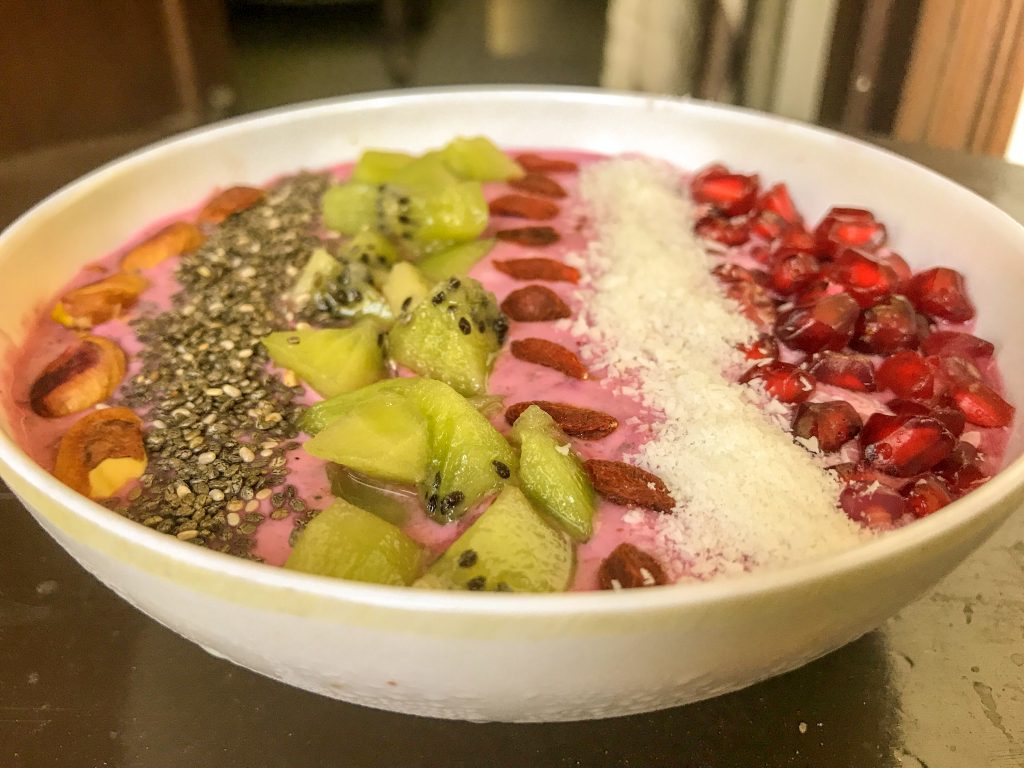 Usually I have seen people not loving the taste of Beetroots, so this recipe might be of your interest. Boiled and puree beetroots and store it in the fridge. Add to your meals as and when you like it. Healthy plus puree-ing it would make it taste quite mild.
Recipe –
Take a big bowl of Curd (no measurements because ghar ka khana should be easy)
Add 3-5 big spoonful's of Beetroot puree.
Layer it with fruits available at home.
Pistachio's – Dry fruits eaten in moderation are awesome for your gut.
Also add Chia seeds (1 teaspoon is good).
Goji Berries – They have 29495831 health benefits, Google.
Desiccated Coconut would add so much flavour to it.
There is no particular recipe I follow to be honest. Your girl like to layer things up, add colours, try pairing different flavours.
I love to eat at home though. Over the years I have realized that eating the exact same food is not my thing, so I try to come up with nice colourful recipes to keep myself happy. talk about Self Care!
Stay Healthy!
Also, all my Goji Berries, Chia seeds have been bought from Naturallyyours.com. This has been my Go-to site since 2015 now.
I have done 30 days of Healthy Dinner ideas here.
I have done 30 days of Healthy Breakfast idea here.
#Day3of365withShadesofmoon