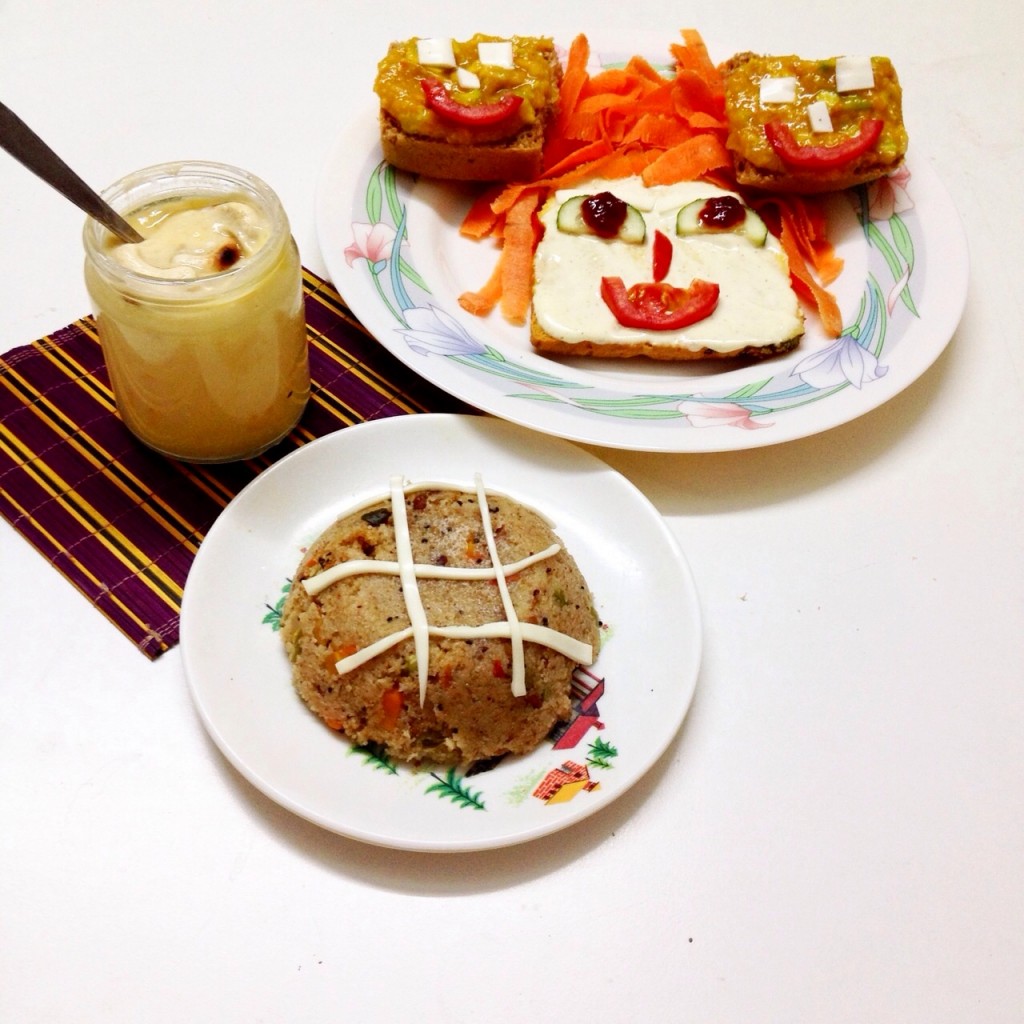 Yummy Upma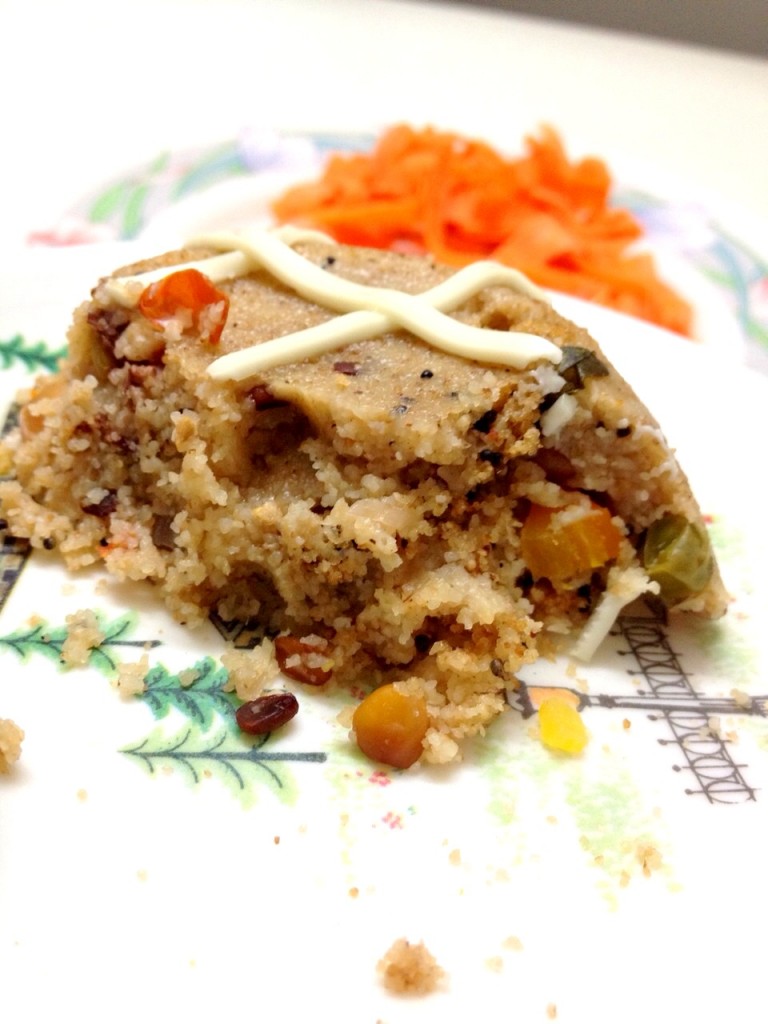 Red head scary face Open sandwich with mayo, veggies and Strawberry Marmalade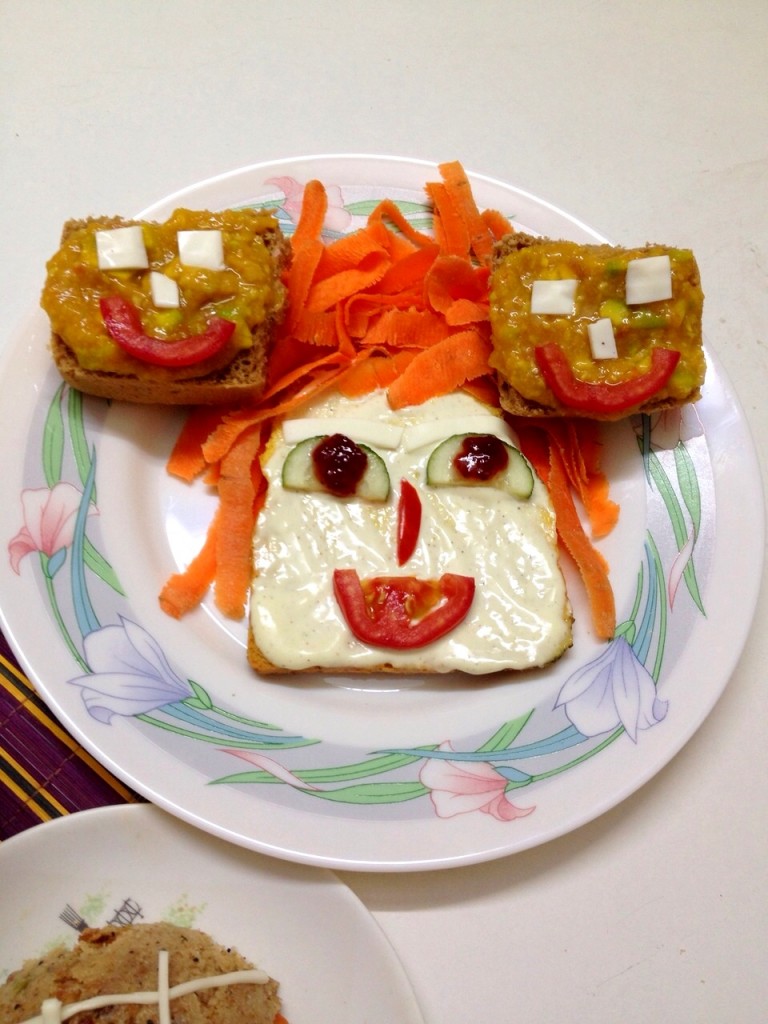 Guacamole with Mango on a whole wheat pao and a cheese face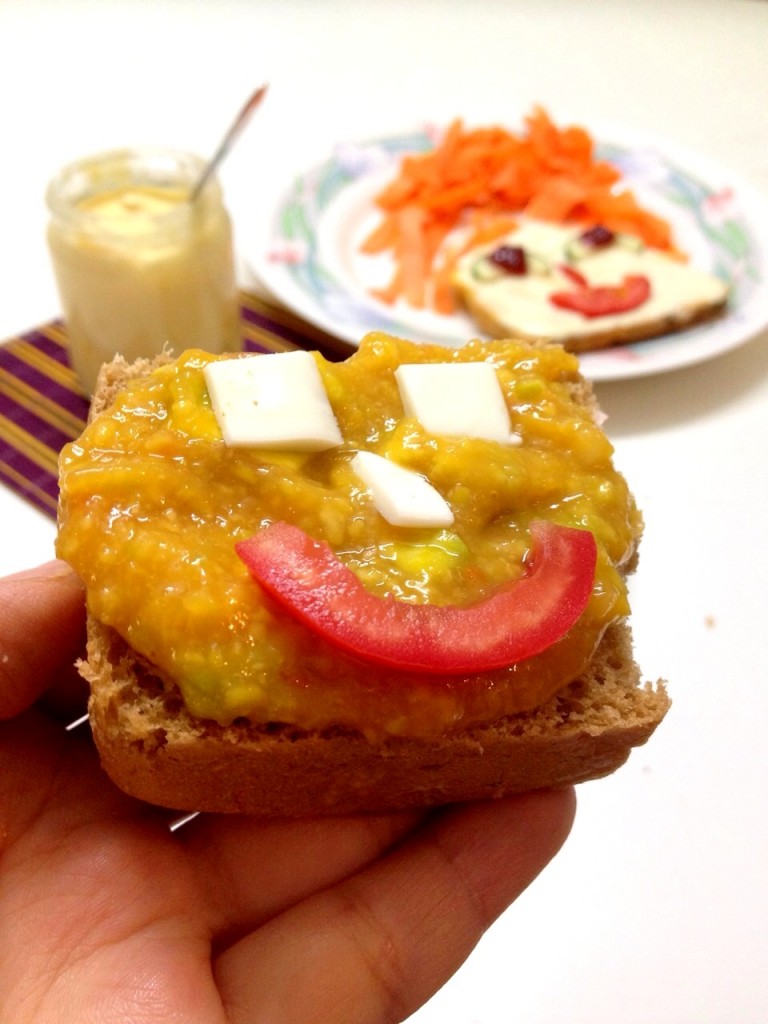 Why is it that I am not as excited as I was supposed to be today? I actually completed my #30dayschallenge sincerely, which I was not sure as to how I would do it. Over the years I have noticed that I try to finish what I start. I like this habit God; I would like to keep it forever. (Please?)
I feel happy, joyful but not excited much. Maybe the journey is more fun than the destination. I am just telling myself that I will post about my new Breakfast ideas as and when I feel like. There are not supposed to be rules here, ever.
As supposed to checking my weight today, which I thought I would after the challenge, I am slightly opposed to the idea right now. I feel lighter and that feels okay. I just need to tone up a bit, maybe some other new kind of challenge calling me now?
I am so so so thankful to each one of you reading my blog, sending me mails, leaving such nice comments. It has been an amazing one month. If you ever have any doubt regarding anything related to food, weight loss or more crazy Breakfast ideas, please feel free to mail me at shadesofmoonie@gmail.com
Coming back to today's Breakfast, I made some simple stuff. As I mentioned my love for Upma in the post here yesterday, I felt like making today(cravings). I usually do not make Upma at home as I know I won't be able to do justice to the one I used to have in Mumbai. But still I tried and followed this recipe to the T here.
I also had some Avocado's in the fridge that needed my immediate attention, so I made Guacamole last night and I added half a mango to it too. Summers means Mangoes in everything. I like how it gave it a little sweet texture with that acidity.
As I already mentioned the link to recipe of Upma above. I will straightaway come to the Guacamole and Super healthy Mango curd recipe.
Guacamole with Mango
First of all, those who don't know, Guacamole is a dish of mashed avocado mixed with chopped onion, tomatoes, chili peppers, and seasoning. My version had mangoes in it, you can totally skip it too.
2 small avocado
1 cup yogurt
1 tsp. lime juice
¾ tsp. garlic powder
¾ tsp. chili powder
½ tsp. salt
¼ cup chopped red bell pepper
¼ cup finely chopped red onion
Half a mango – Pureed
I served it with whole wheat Pao as an open sandwich (They are my thing)
Mango curd
While you are making curd, just add fresh mango Puree and some mango cubes to the milk and let it do its own thing. I have two curd makers at home. One from Paris and other one from Iran, and we have been using just them. But trust me, simple way to make it works just fine.
You can use any fruit to make flavored curd at home. They are cheaper, full of nutrients, no added sugar and preservatives.
Thank you so much for being a part of my journey.
Be happy and fit, always!