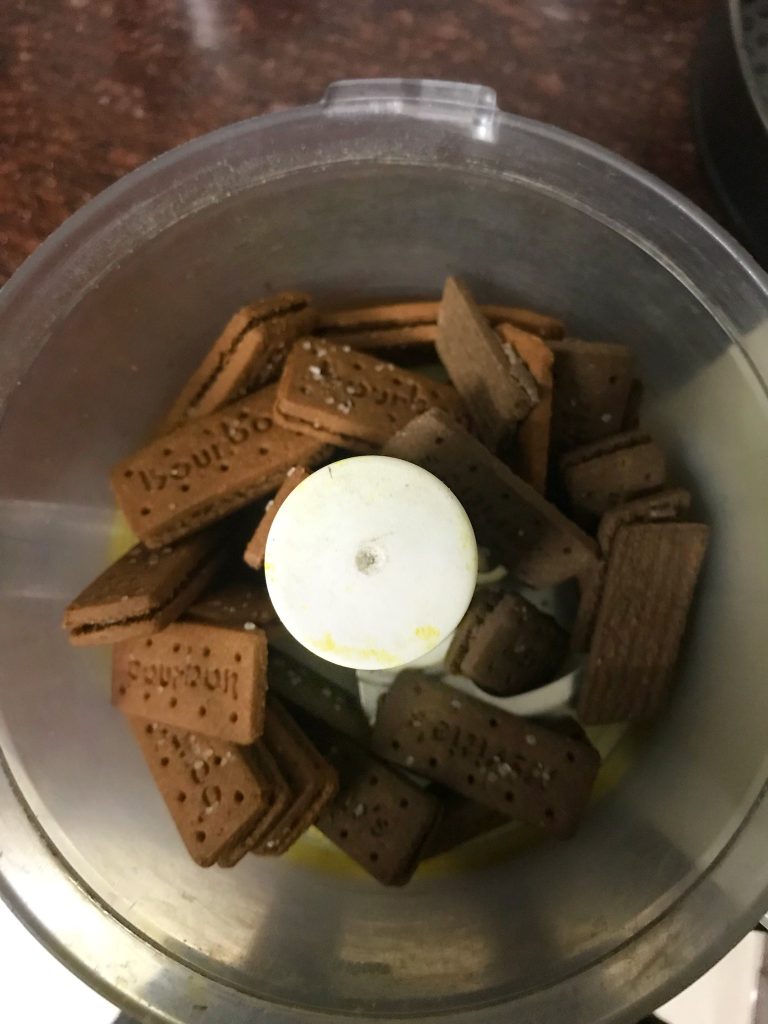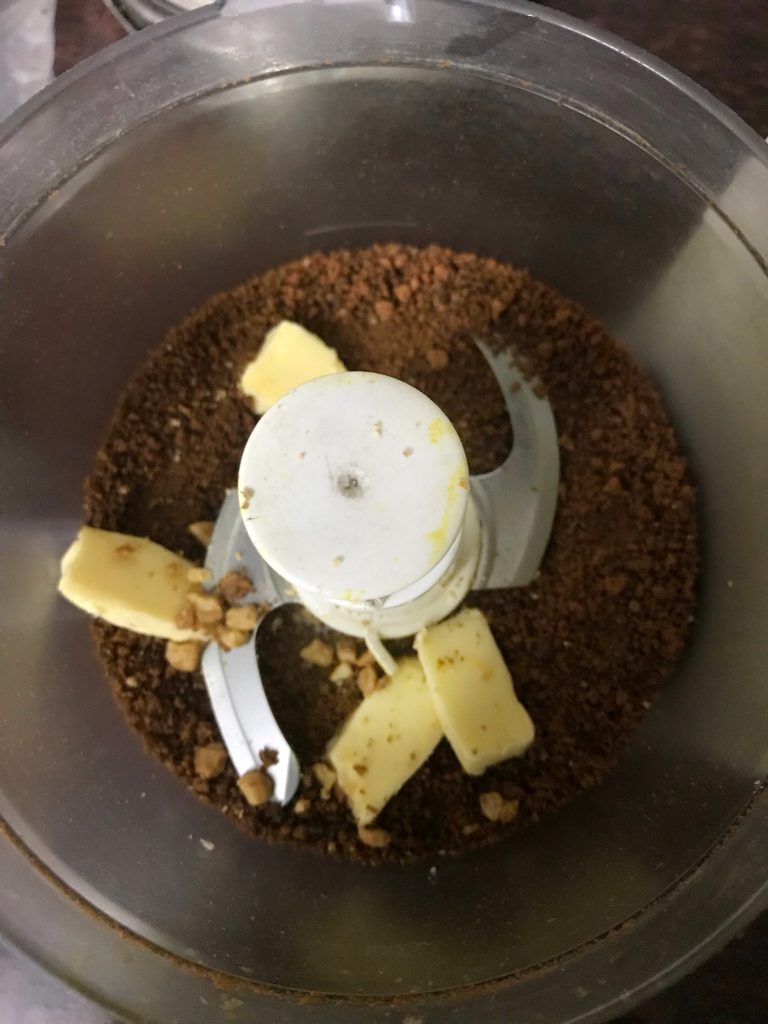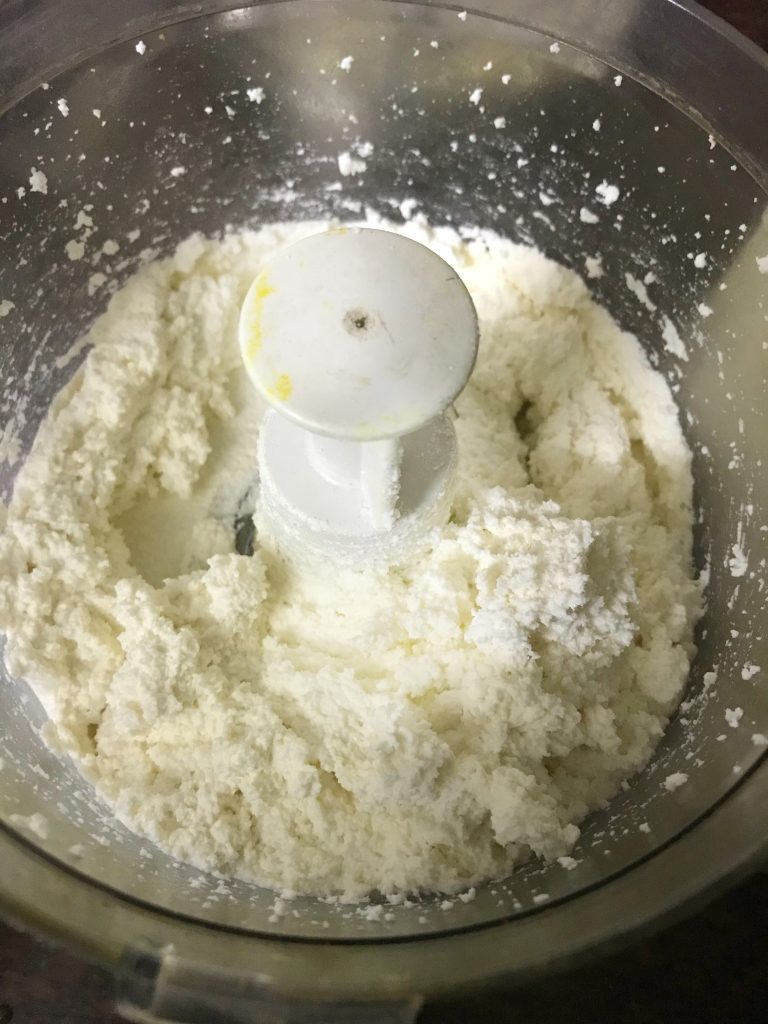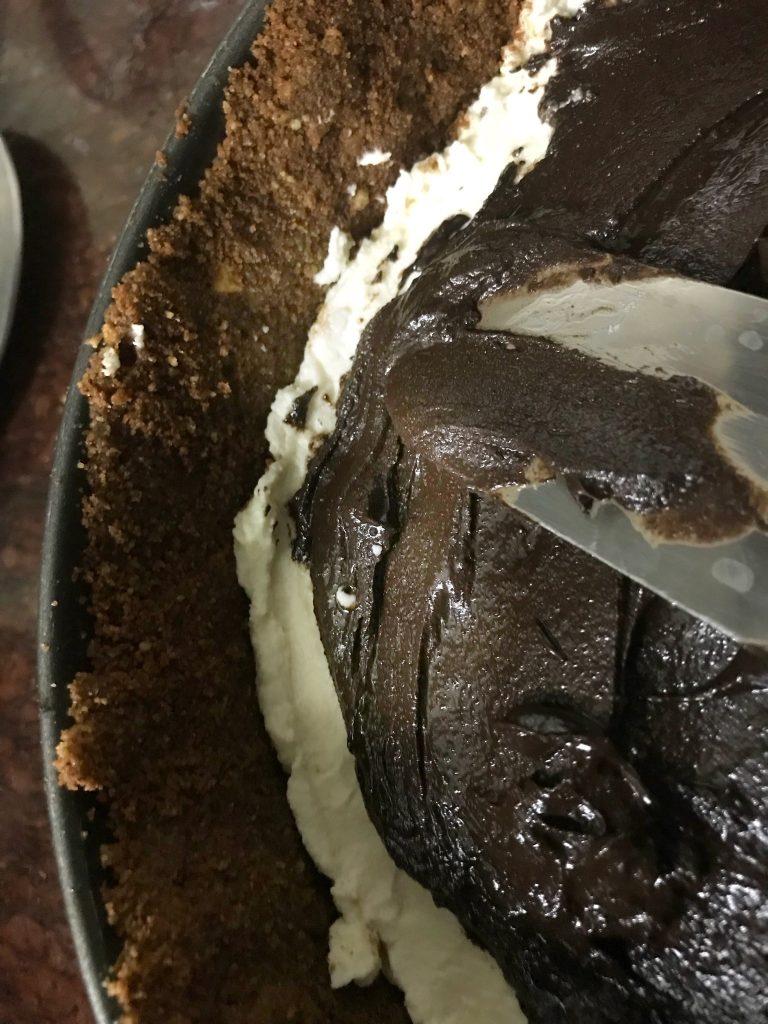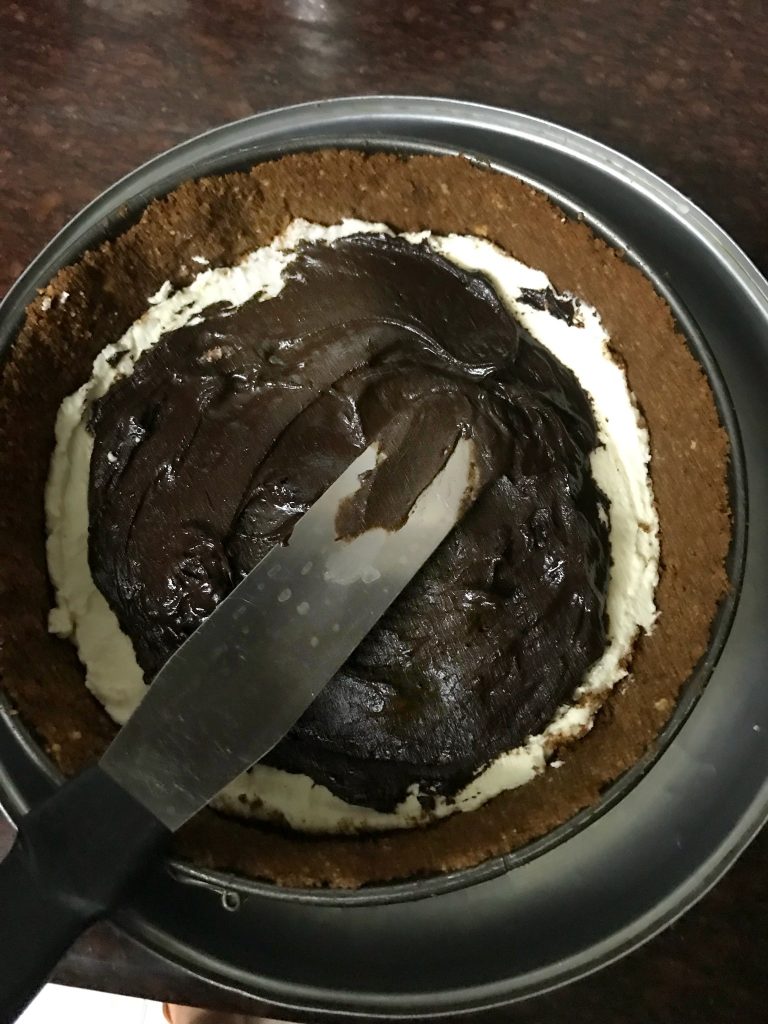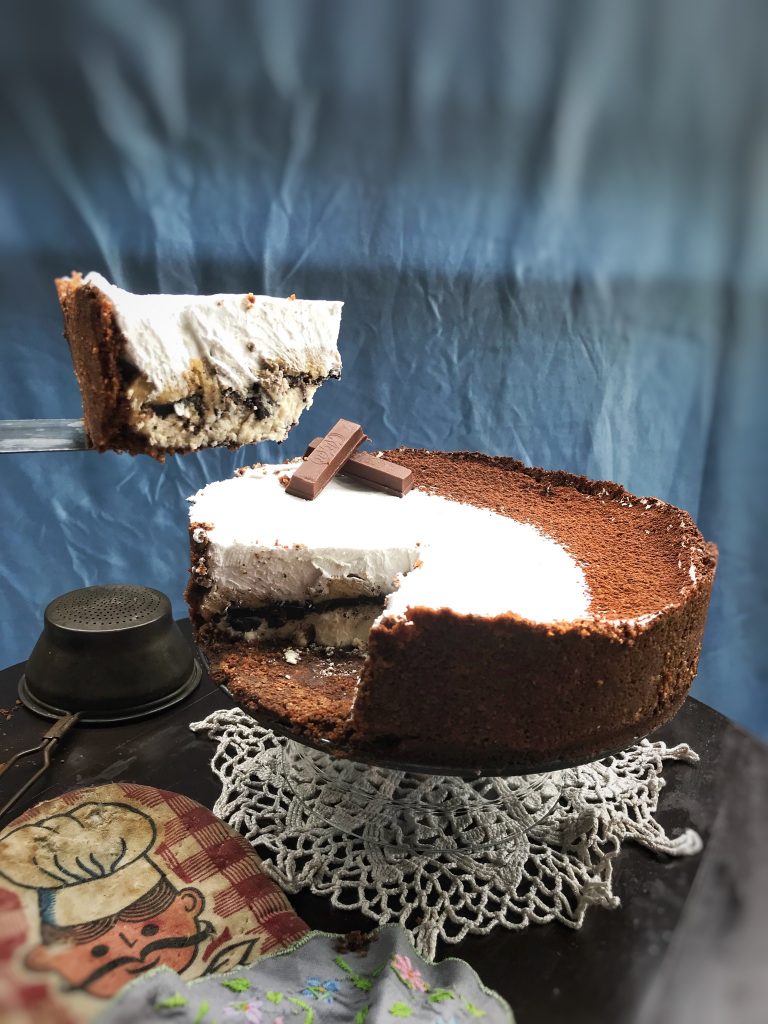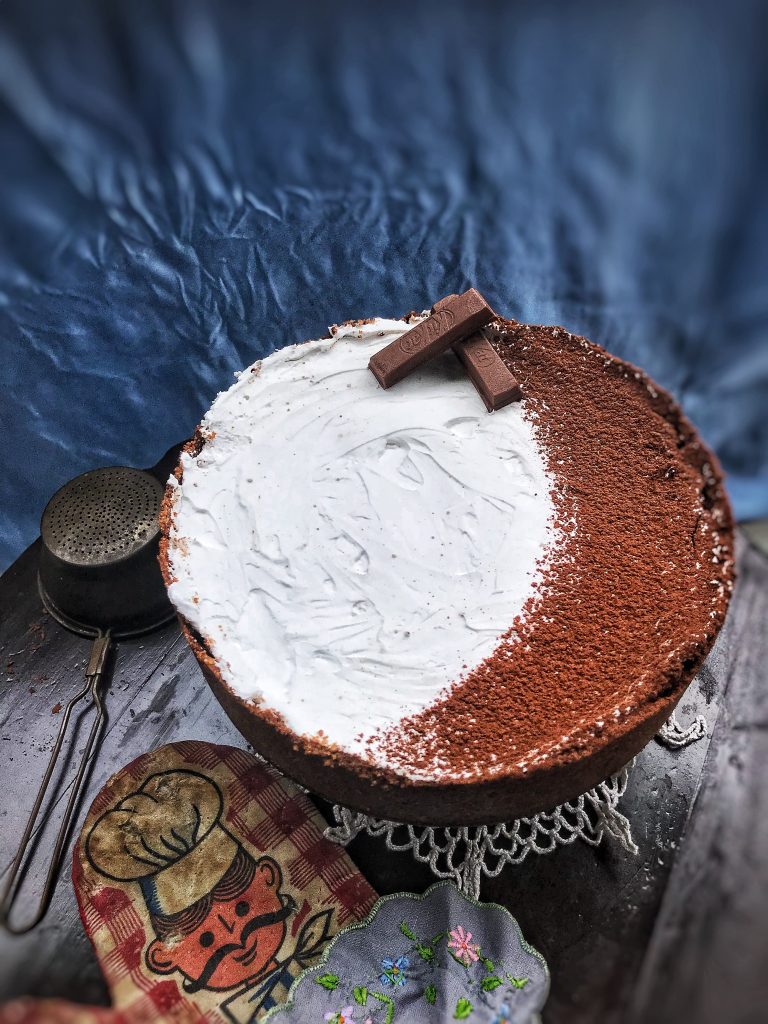 Hello my fellow Cheesecake lovers! Guessing you're one as you came this far to read the blog post. I'm Cheesecake loyalist but say out of 100 times I've had it, I have been disappointed 95 times. Maybe it's too dry or the general taste puts me off. Very few bakeries in Delhi have actually nailed the recipe and I love going back to them for my dose of the gluttony sin.
For my Parents Anniversary as I mentioned in my Instagram post here, I was short of time and ideas so wanted to do something quick and tasty. As Cream cheese is the main ingredient in Cheesecake, but it's expensive and also not readily available everywhere so I thought of using it's desi cousin i.e., Paneer aka Cottage Cheese.
Adding the Chocolate layer and Peanut Butter layer is totally optional but as I wanted some complex flavour I went ahead with it. I also added a layer of whipped cream on the top for height ( I know shallow and sad haha). But as it's no no bake cheesecake, I can't really expect it to 'grow' after taking it out of the fridge, right!?
My tin is a huge Springform tin, so the quantities I used might look like a lot, but you can adjust as there is not a fixed proportion of things you have to use. It's an extremely easy recipe.
Ingredients –
Paneer – 1kg
Powdered Sugar – 3/4the cup ( taste and decide)
Peanut butter – 1cup ( use any, I used my homemade )
Dark Chocolate – 1 or 1.5 cup
Vanilla – 7 drops
Whipped cream
2 packets of Bourbon biscuits + 6 cubes of butter ( I didn't use unsalted butter, Good old Amul butter will do) OR 3 packets of Bourbon biscuits – 9 cubes of butter ( use this is you want to cover the sides of the tin too, like I did)
Most Important – Parchment paper on to the base of tin, if you want your slice to come out smoothly, which I forgot.
Recipe –  
Put Bourbon biscuits into a Food processor and mix it until there are crumbly.
Now add butter to it and mix again. The mixture should feel like Goa sand, wet and sandy ( sandy is a word right?)
Line your tin with Parchment paper or Baking sheet.
Now add the biscuit mixture to the tin and press it with your fingers onto the tin.Refrigerate!
Put the paneer in the same Food processor (after cleaning it with a dry cloth) and mix it until it's smooth and creamy.
Now add the Sugar and Vanilla to Paneer and mix again. Do taste here and see if you want it sweeter. I thought the biscuits were way too sweet to I avoided adding more sugar.
Take out the tin from the fridge and add the Paneer layer (aka Desi Cream cheese) on to the biscuit mixture. Refrigerate again!
Now melt any Dark Chocolate, I used Lindt. I prefer doing it on a Double boiler but you can microwave it too, just check it doesn't burn. I also added two cubes of butter to it.
Once the Chocolate is melted, add this Chocolate layer to your Paneer mixture and refrigerate.
After 5 minutes, take out your tin from the fridge for the millionth time and add Peanut butter. Make sure you spread all the layers equally with the help of a spatula or spoon. Refrigerate again!
Now whip around 200gms of heavy cream with powdered sugar until soft peaks. Thankfully, I had whipped cream on me, as we made Fruit cream a day before, so haha.
Take out your tin from the fridge one final time and spread the cream evenly. Do it nicely as it is the top layer and will be visible.
Ideally the cake needs 4-5 hours to set, but I prefer doing it overnight.
Right before serving, sprinkle some Cocoa Powder with the help of a sieve, I didn't want to cover it completely as that white looked really good, so covered only half of it with the help of a plate.
Cheesecake is ready! EAT J
Important Points –
Ideally, there are just two layers, i.e. Biscuits and Cream Cheese layer in a Cheesecake. I wanted to add the Chocolate, Peanut butter & cream for more flavour.
I have read recipes online and everyone used normal crackers. I used Bourbon for more Chocolate flavour and I think the chocolate inside the biscuit helped by being sticky.
If you are allergic to Peanut Butter, you can add good old Nutella as a layer in your Cheesecake.
After adding Sugar & Vanilla to Paneer, taste it. If it still tastes like paneer then add a little more vanilla. But don't overdo it.
Let me know how you like my Desi version of Cheesecake!
–
I did 30 easy Breakfast recipes for 30 days, you can check it here.
I also did easy 30 Dinner recipes for 30 days, you can check it here.
Follow me on Instagram here