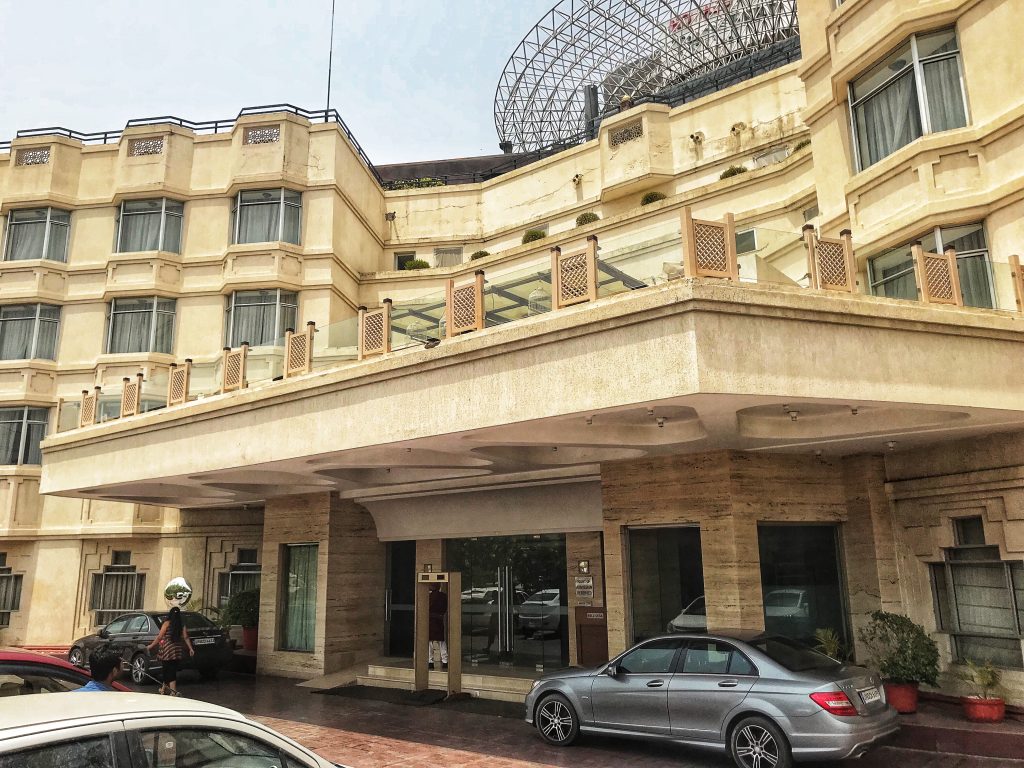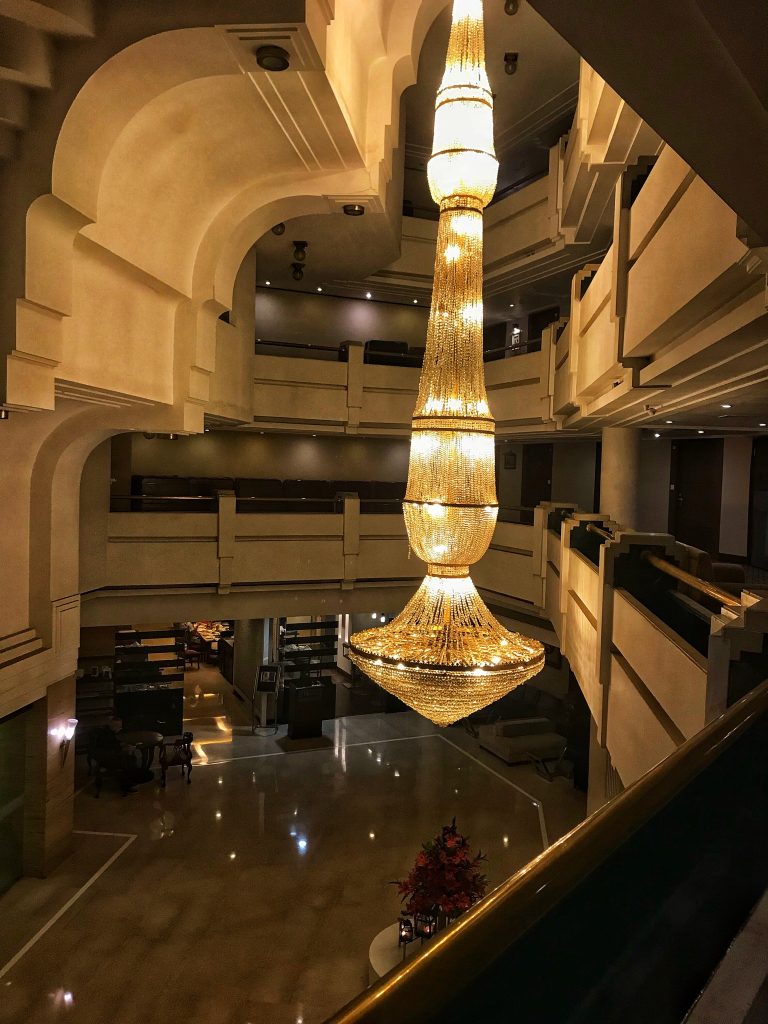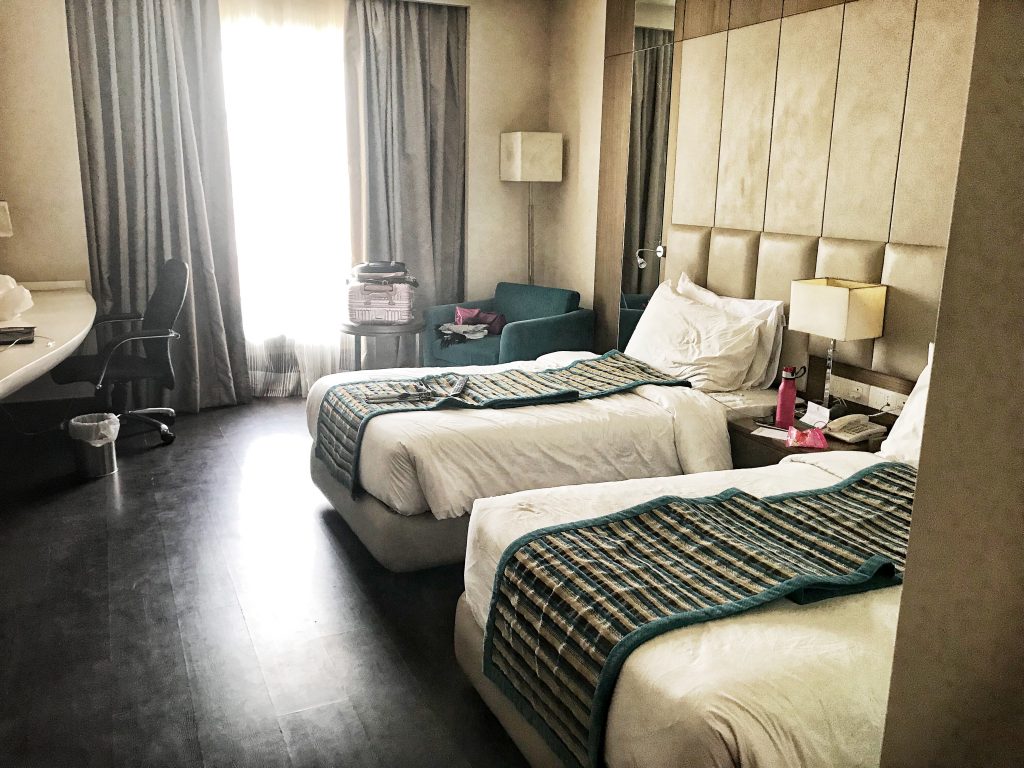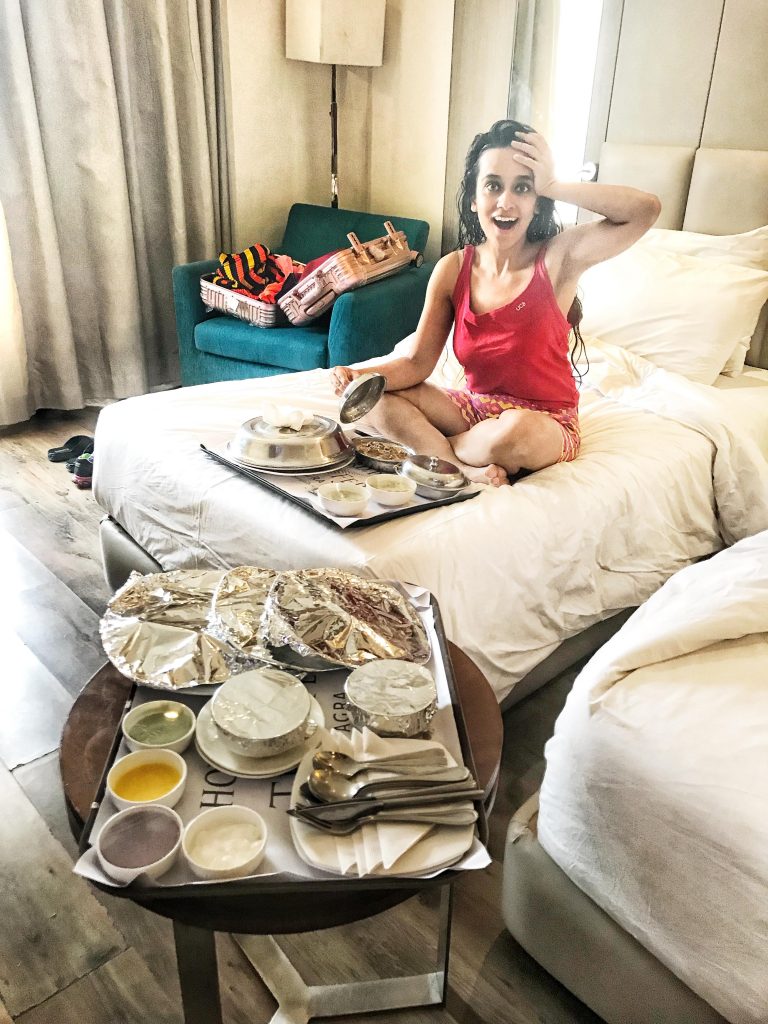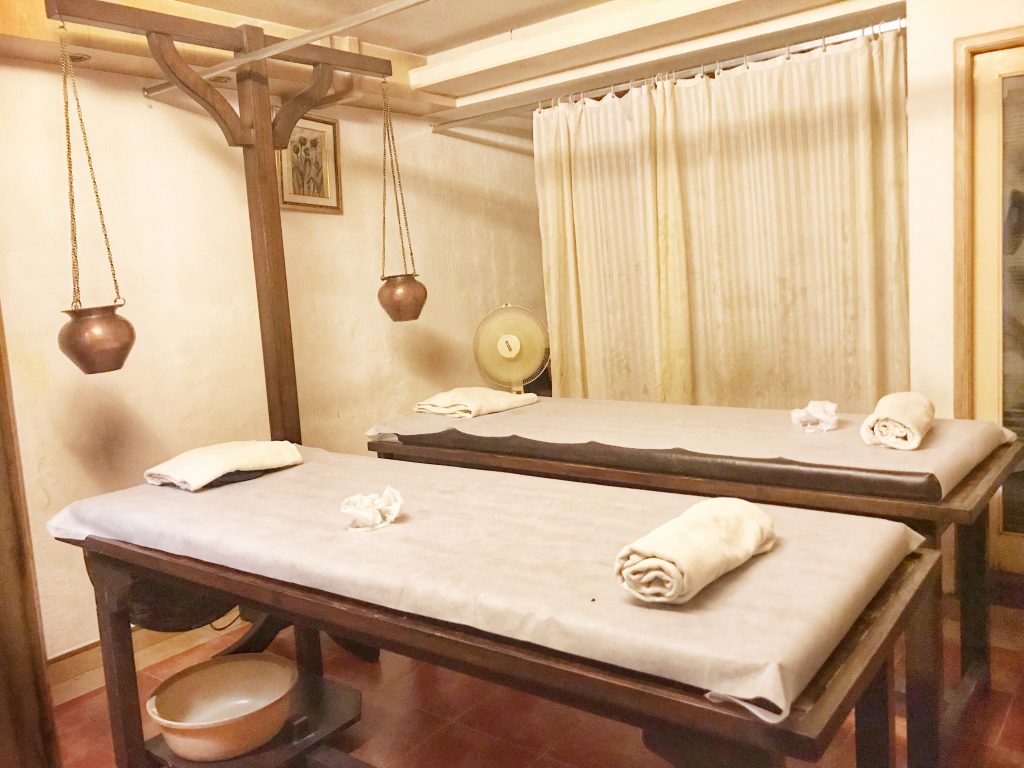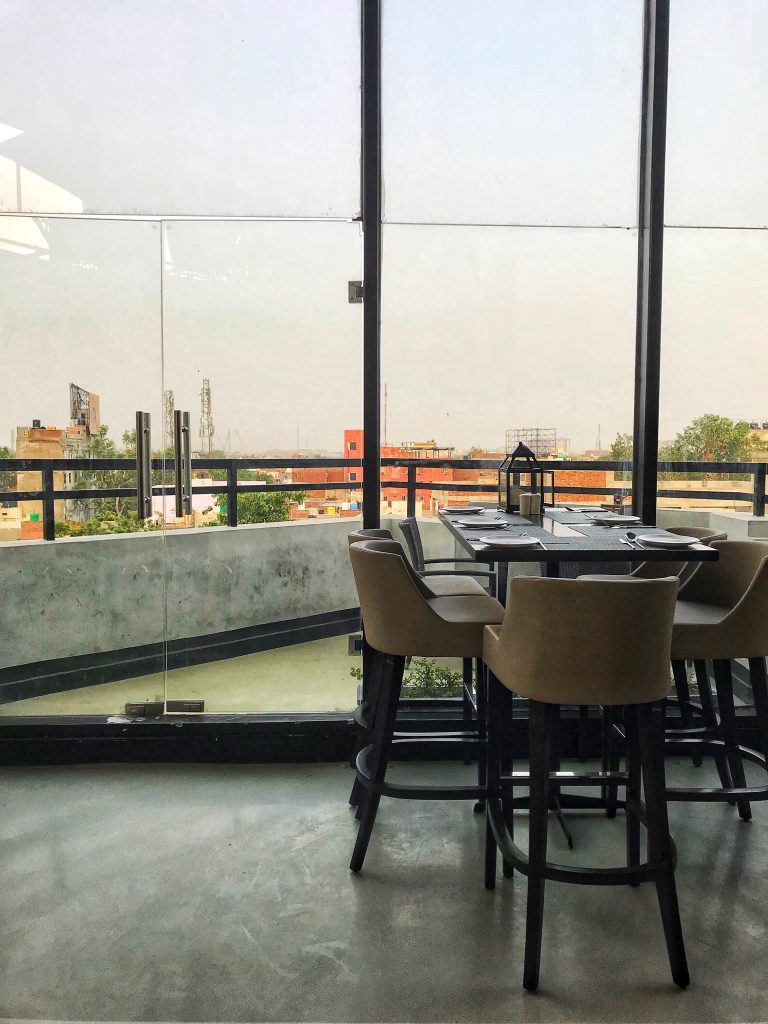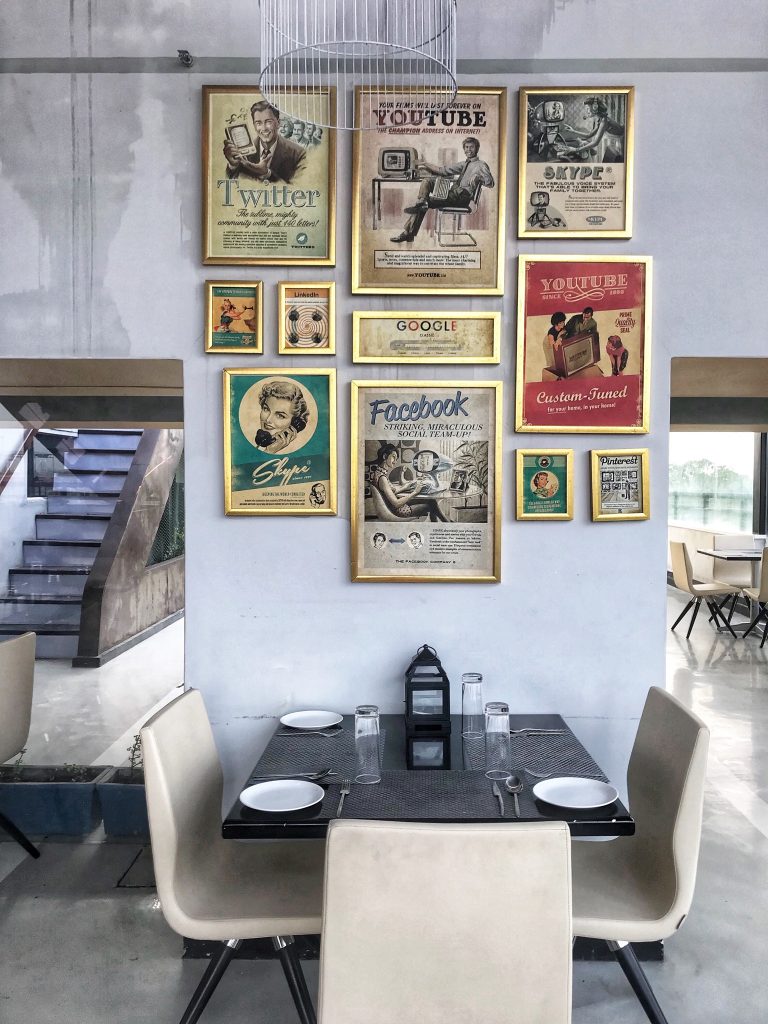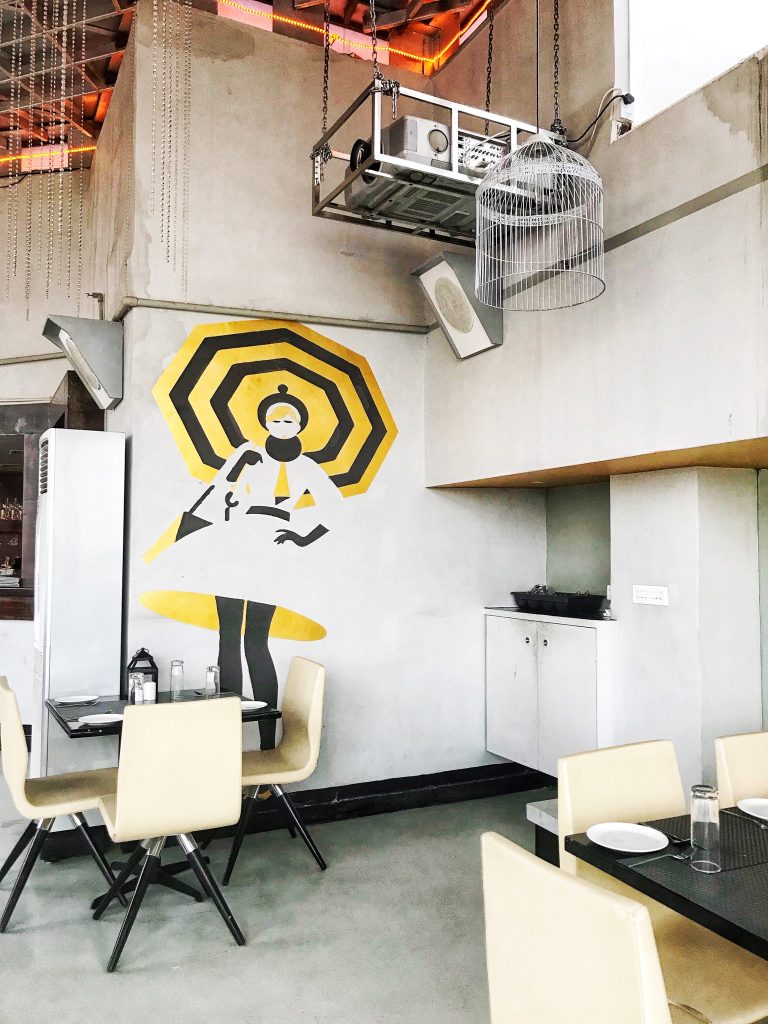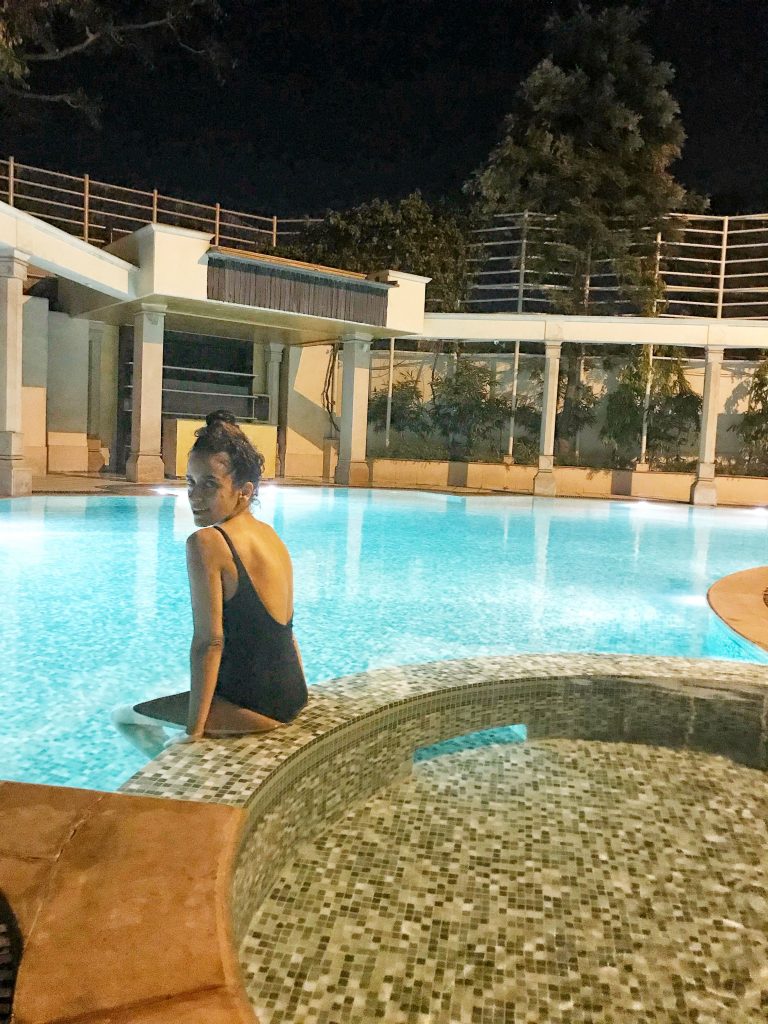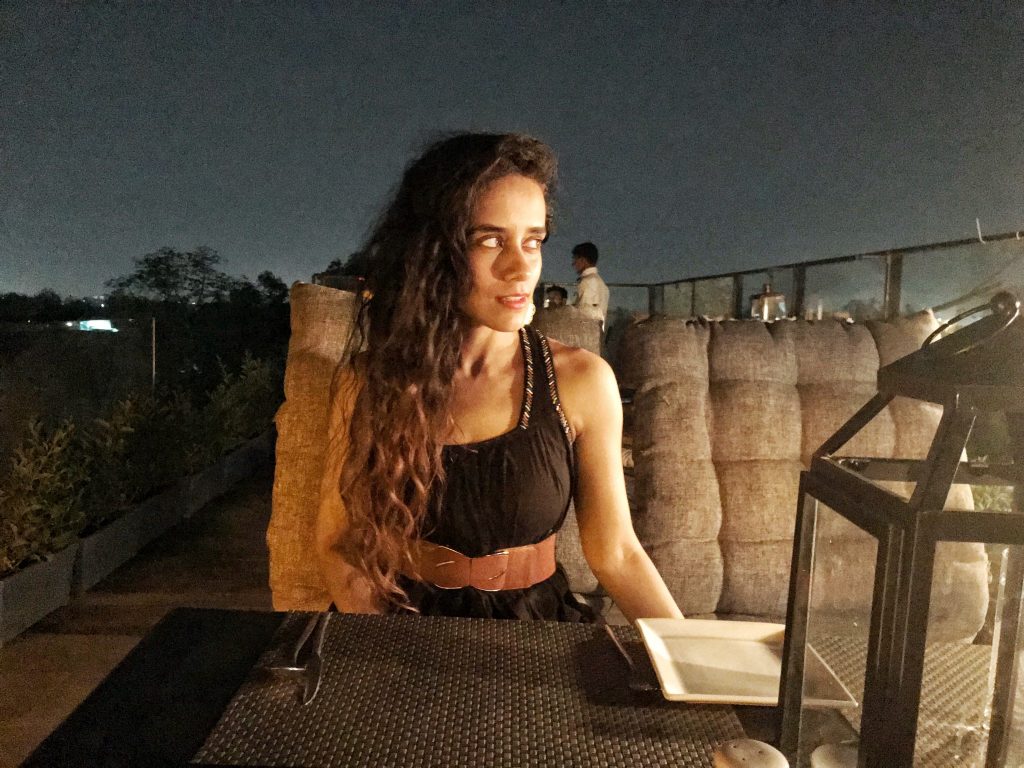 Let's just start this post by sharing with you that I had (now I have) never been to Agra (more so Taj Mahal) ever, so when this amazing opportunity to visit the city of Taj came to me, I grabbed it with my all four limbs.
For us Delhi peeps reaching Agra is a cakewalk now, thanks to Yamuna expressway. It was a smooth yet fast ride and we reached Howard Plaza, The Fern Agra in three hours. What I really liked about the place from the word go was, that it was located right in center of the city. I could see the market and the main city while we were driving to the hotel. I feel that's exactly how it should be when you visit a new city, it's so much easier commuting and you are never really lost.
Our room was spacious with a lot of natural light, which I absolutely love. The rooms were spotlessly clean and there was this tiny sitting area next to the window which was used quite a lot for people spotting and enjoy the view outside. As I reached around afternoon and it was really hot, I planned to nap (watch tv) before going out to explore the rest of the hotel.
In the evening, I went to the famous rooftop bar of the hotel, Glassy. As the same suggests, the walls were all made of glass and it was quite aesthetically done. I loved the graffiti on the walls and a pool table while you wait for your food to arrive. Little stairs lead us to the open area of Glassy. And guess what, you could see Taj Mahal from there. Yes, that was my first sighting of the majestic wonder of the world. After a quick tour of the place, Mr. Suraj suggested we have dinner there. I already had made up my mind to have it at the rooftop open area overlooking the Taj. I got to know about how famous the place is later, as it was always jam-packed every night.
Whenever you visit Agra (and even if you don't stay at this hotel), you HAVE to visit Glassy for the view, music and delectable food. It's a beautifully made place with tons of natural light, vibrant walls(Chcek pictured down below) and a lot of sitting options to choose from.
As you must be expecting why didn't I visit Taj yet? Well, I always wanted to witness the beauty of the place early in the morning minus the harsh sun and Saturdays it's closed, so Sunday was the day finalised it.
So Saturday I went to check out the Spa services the hotel had to offer. The wonderful staff, Mr. Dheeraj suggested their Shirodhara Spa, which included head and body massage with warm oil. It was super relaxing and literally one of the best massage experiences I have had this year. It was followed by steam and sauna and I came out like a fresh out of oven bread once I was done with it. As you always feel quite sleepy after a good spa session, I was way too tired to go out and eat at the restaurant. The wonderful Chef, Mr. Harish got some really amazing and a lot of food right in the room. I had everything from Pizza, Chicken Seekh, Mutton Biryani, Pasta, Cutlets, Ice cream, Brownie, Phirni and it was delicious ( and we went to a foodcoma).
In the evening I went to the famous market in the city. They had this famous 'Chaat Gali' where you get a lot of street food (including a shop from one of the Masterchef India finalists). But trust me you, we did not even eat a morsel as we were so so heavy from that lunch. So a lot of souvenir shopping was done. Then we went for the "sound and light show" and it was a disaster. I mean half of the audience (me too) left the show within the first 15 minutes. Don't waste your money on it. Also, don't judge Agra on this, there's more to it than this little sad part.
I forgot to add that every night after coming back to the hotel was religiously dedicated to gym and swimming. A clean pool underneath the blanket of stars is what you should need for every holiday. It was so calm and perfect time to stay away from technology.
Next morning we reached Taj Mahal at 6 am and the ticket areas was crowded. Like how? Hahaha! Anyway the ticket person refused to give me the Indian ticket, thanks to my immigrant face. And I wasn't carrying my ID proof so yaay! As I struggled with my emails and looking for my ID proof to shove him in the face (he did not ask for ID proof for anyone in the line I was standing by the way), I finally went inside at 6:30 am and cried, not because of my face but looking at that majestic thing. I can't type what I felt. Let's just say I was touching every wall, every door, every pole there was like a crazy but happy person. As there was no body to take my "clichéd" pictures with the Taj, so I hired a photographer. It was actually a very wise idea as he made sure to move all the people out of my frame in every shot. Of course I would have looked odd shouting "Arrey Chacha hato na, side ho jao". Thanks to immigrant face, two families got their pictures clicked with me asking "madam one photo there plissss" and as always I never correct anyone and happily obliged. We left from there around 9 am and then was the time the whole world was entering the place. Remember how a person wearing XXL size would look like wearing S size? That's exactly how the entrance looked like while we were leaving. Always always visit Taj, early in the morning. You are welcome!
I came back to the Hotel and went for my Mani Padi and Body Scrub at the Spa again as I scheduled it for after my Taj visit. I asked for Mrs. Usha again. She was the one who did my spa session earlier and I loved her.
When I met the General Manager, Mr. Amrendra Karna, we had a great time talking about the comparisons between Delhi and Agra, regarding the hotel staff and other general stuff. I realized later how humble he was with no airs and that is exactly why the staff is so humble and always smiling, you learn and imitate what you see. I won't say that they are perfect, but when the staff has the ability to listen and improve with a smile on your face, that is the kind of hotel you would want to visit again and again. And it's a plus that it fits right in to your budget.
Our stay at the hotel wouldn't have been complete with utmost perfection if it was not Mr. Suraj. He made sure that everything was taken care of to the T. So much of gratitude for this amazing soul. PS – Please ask for him when you visit the hotel and it will be sorted.
Thanks to Mr. Sanju, Mr. Harish and all other Chef's for feeding us with the best food.
Things to do in Agra:
Visit Taj Mahal ( I plan to visit at midnight the next time, it opens only on full moon nights)
Get Petha from Panchi petha (Definitely get Paan, Coconut, Chocolate flavours)
Visit the Chaat Gali for amazing street food and knick knacks.
Things to Skip:
Sound and light show, it's ugh!
If you need more information about the Hotel I stayed in, click here.
Oh if you are looking for more Weekend Getaway options near the city, read about the best place to stay in Bhiwadi here.