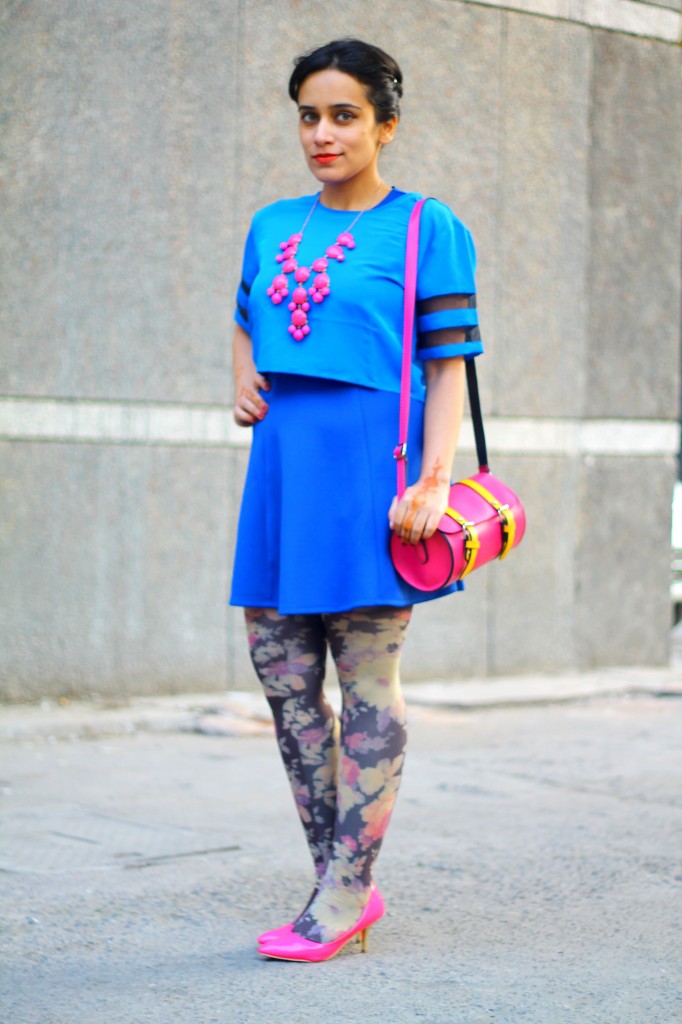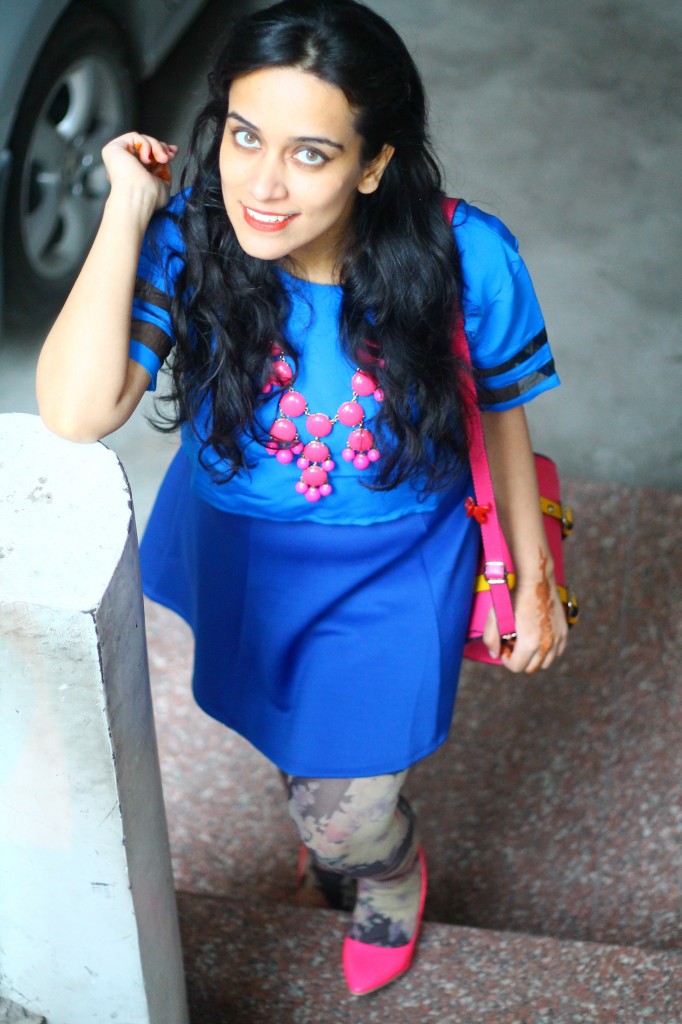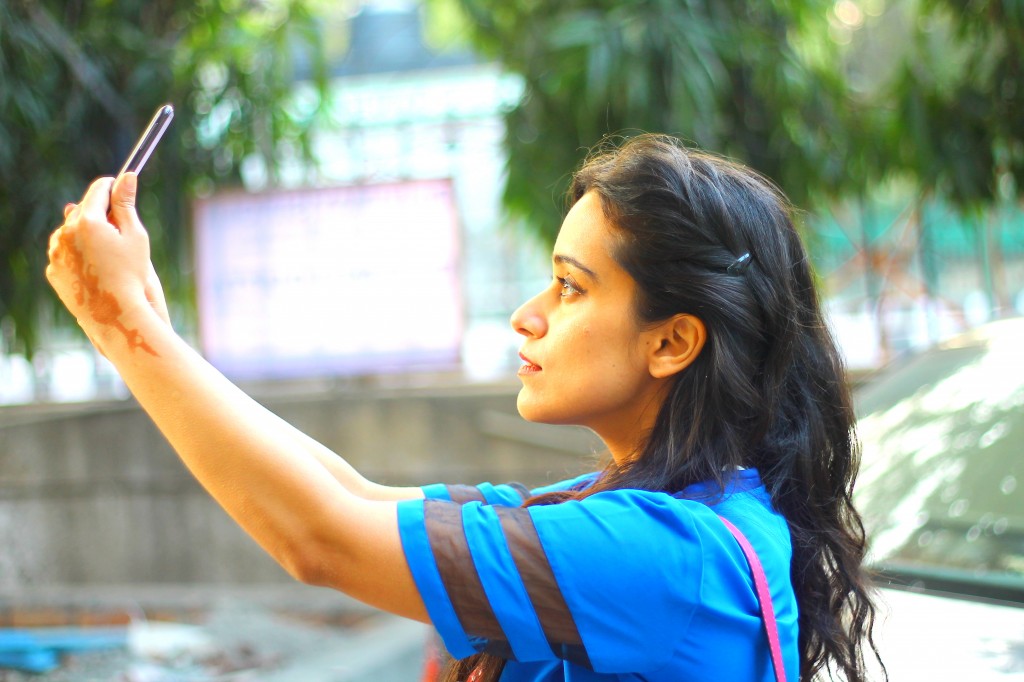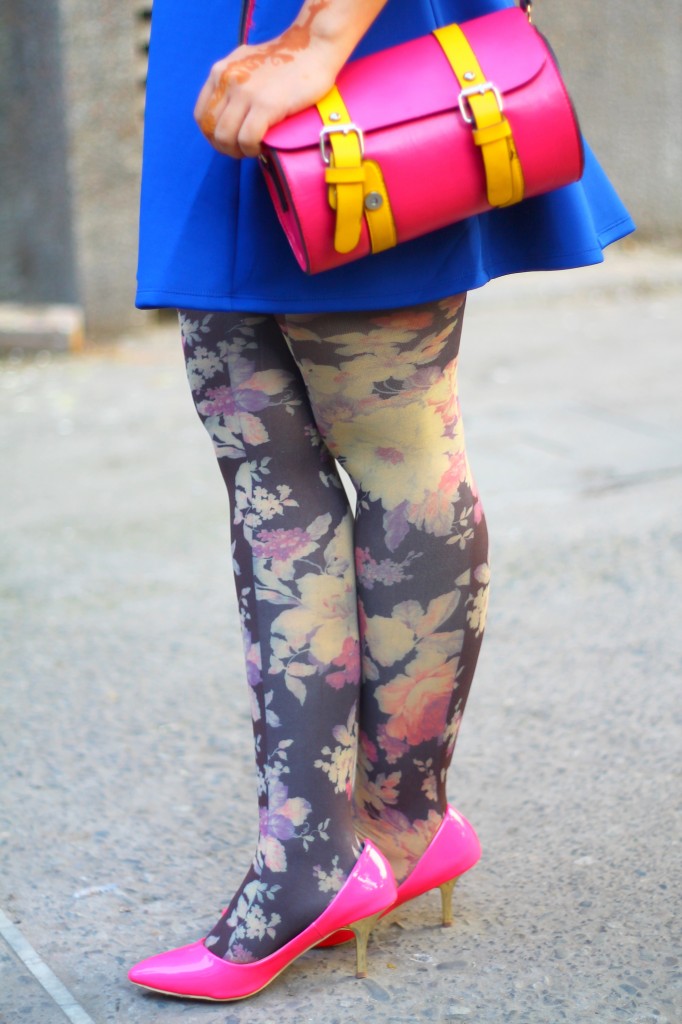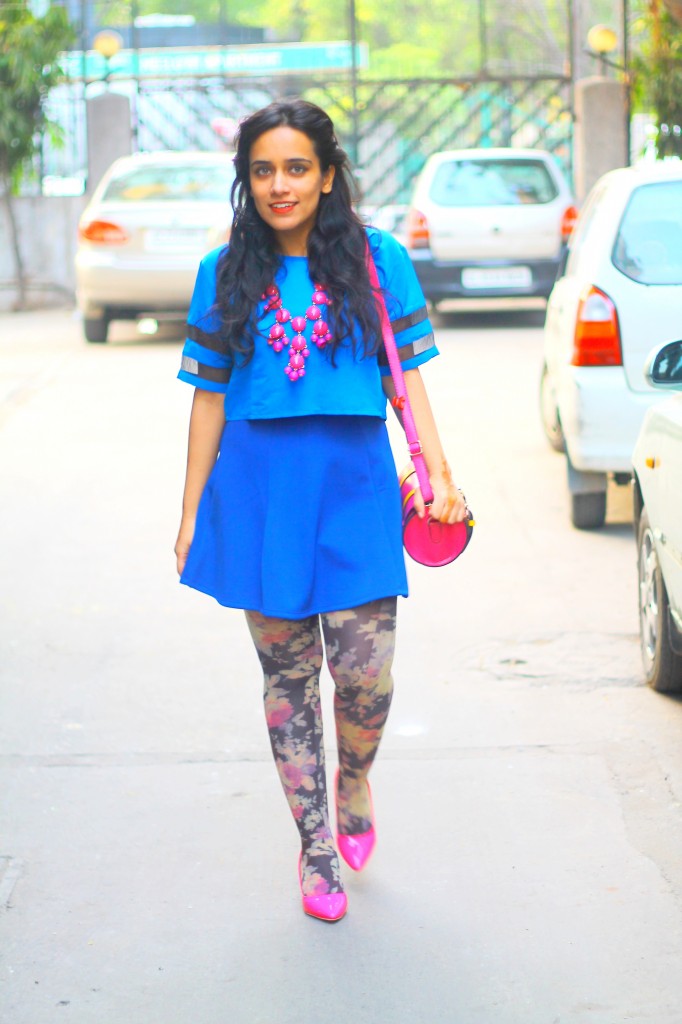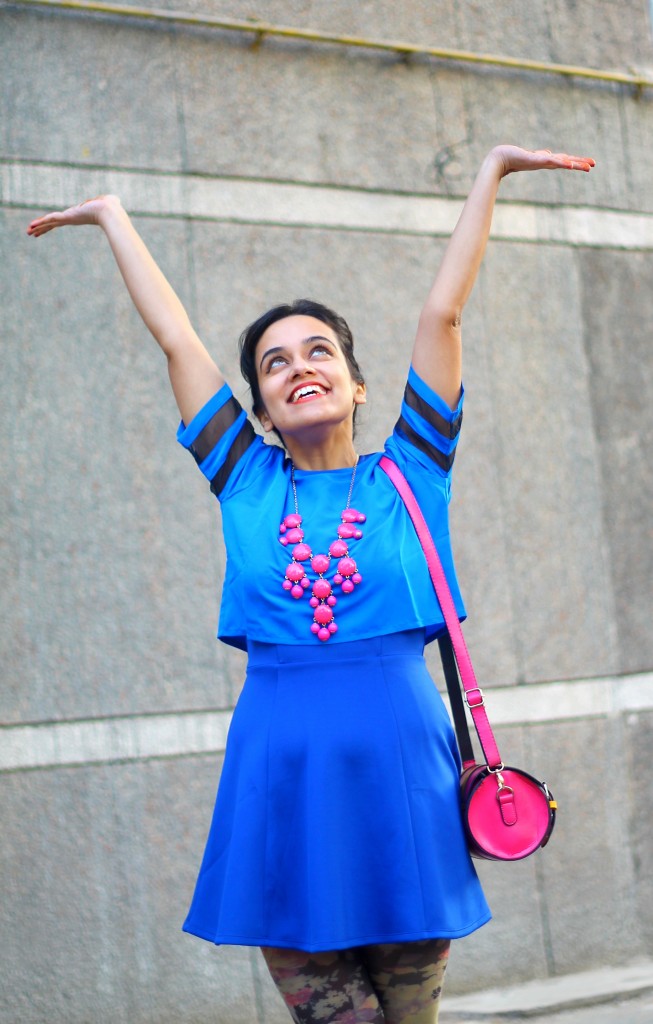 I so wanted to call this post "Babloo and Pinky", the famous names for every child actor in the movies of 90's. Our Babloo would have blue room, blue pyjama set, blue toys, blue curtains, and blue toothbrush. Similarly, everything Pink for our dear little Pinky in that huge pink bow on her little head. Then I reminded myself it's not a cheap Sarcasm blog I am running but a fashion blog and I put on my Game face and get to the point.
The thing is I am usually never too matchy matchy. It gets to me and makes me feel I have put in too much effort, which by the way I never want to portray. I usually mix three or more colors in an outfit, but two? It's a little tricky for me. As much effort as anyone put in their looks it must look effortless, right!?
But this everyday changing Delhi weather leaves no choice but for us (not so) common mortals to experiment. Delhi has been super hot, rainy, chilly and moderate cold all in one week. Last week when it was moderately cold I finally planned to wear my new blue dress. Since last some months I have been buying everything in a shade of blue. Everything! And it's not even my favorite color. I should be fashion forward and be buying everything in the shade of Marsala (Pantone colour of the year 2015) Friends, next time you buy a piece of Maroonish red or wine color call it "Marsala" okay and let people think how fancy you are.
I have too much time to kill today, so I would talk about everything but my look. Focus!
I wore this blue dress with a blue crop top because it was slightly chilly for going no sleeve. And i love my crop top specially the Organza sleeves. I added my absolutely favorite pink necklace which I have worn million times with both Indian and western Outfits. And these floral stockings have always been a savior in winters. I love how neutral and floral they are as it goes with most of my outfits. I have seen these type of floral stockings in various brands but in usually darker colors(such as black, blue, brown) or a white base one. When i saw these that too in grey I had to get it. And they are thrifted. Nothing gives me more satisfaction than finding treasures in thrifted stores.
Basically, I tried a different look, with a different hairstyle and a bare but tired face with fake winged liner with an eye pencil. Wait some more time and I would be a pro doing my makeup and not end up looking like a Kathakali dancer on the loose.
Take care and save yourself from random Holi balloons coming your way!
Dress – Forever21 , here  |   Crop top – Koovs, this one is sold out but similar here & here  |
Shoes – here & here   | Stockings – Rajouri Garden Market, Similar here, here & i like this too  |
Bag – Sourced from Korea  |  Necklace – Fab Alley, here  | Phone  for Selfie – not mine
Photographs : D_for_Delhi