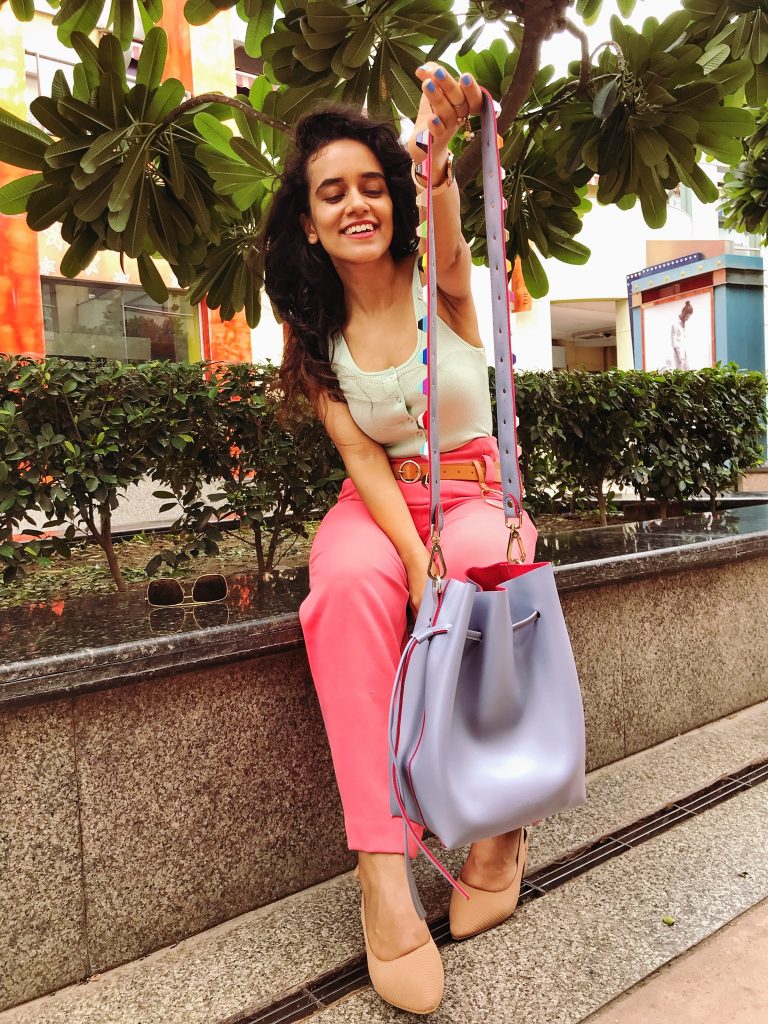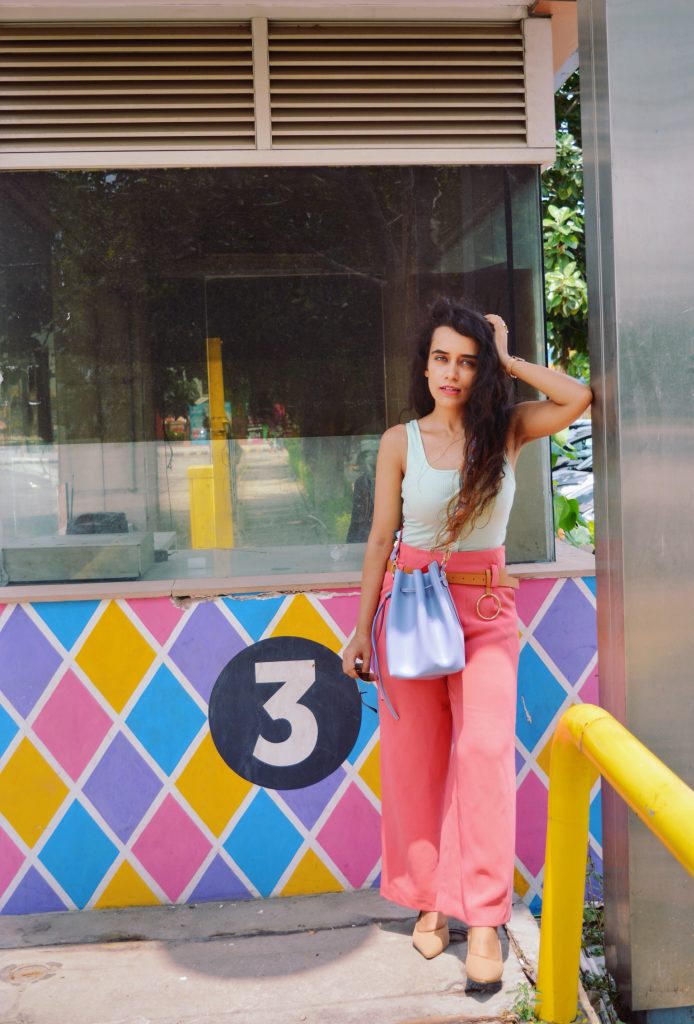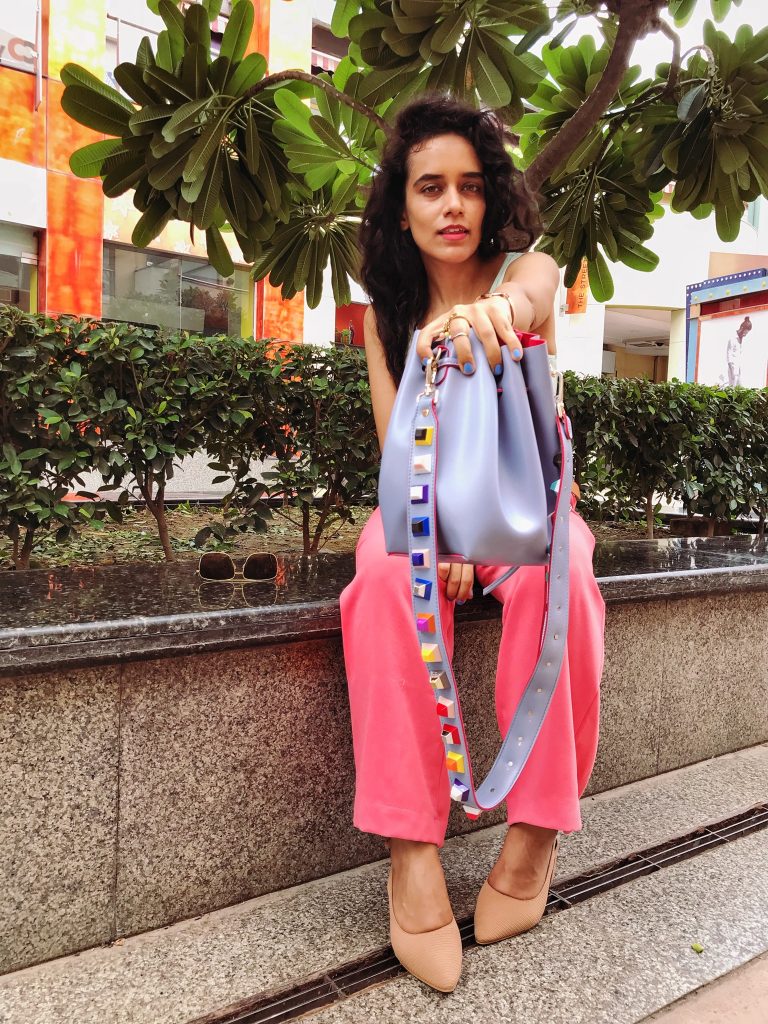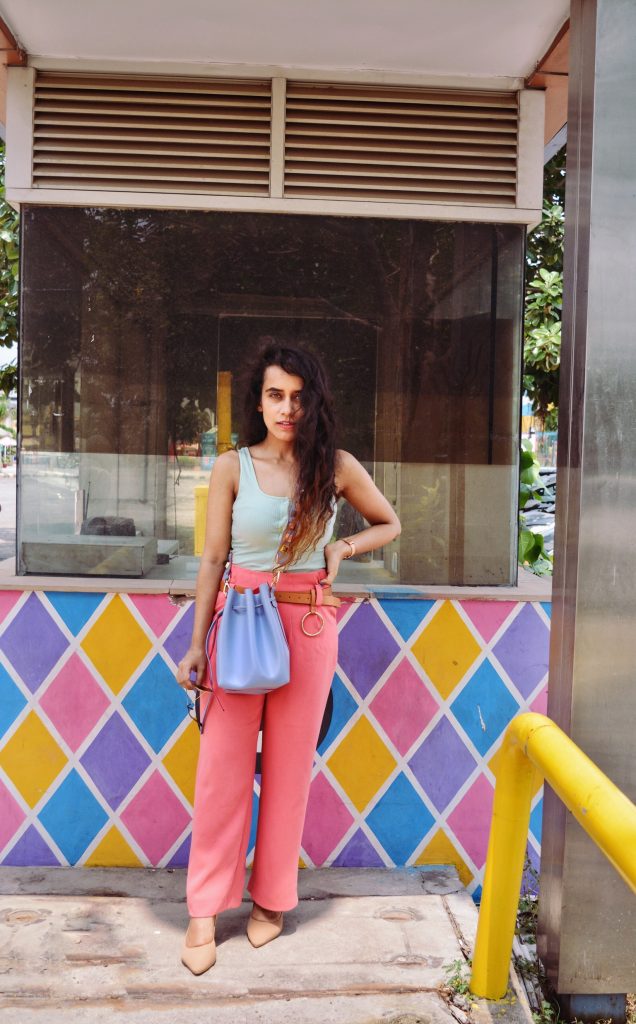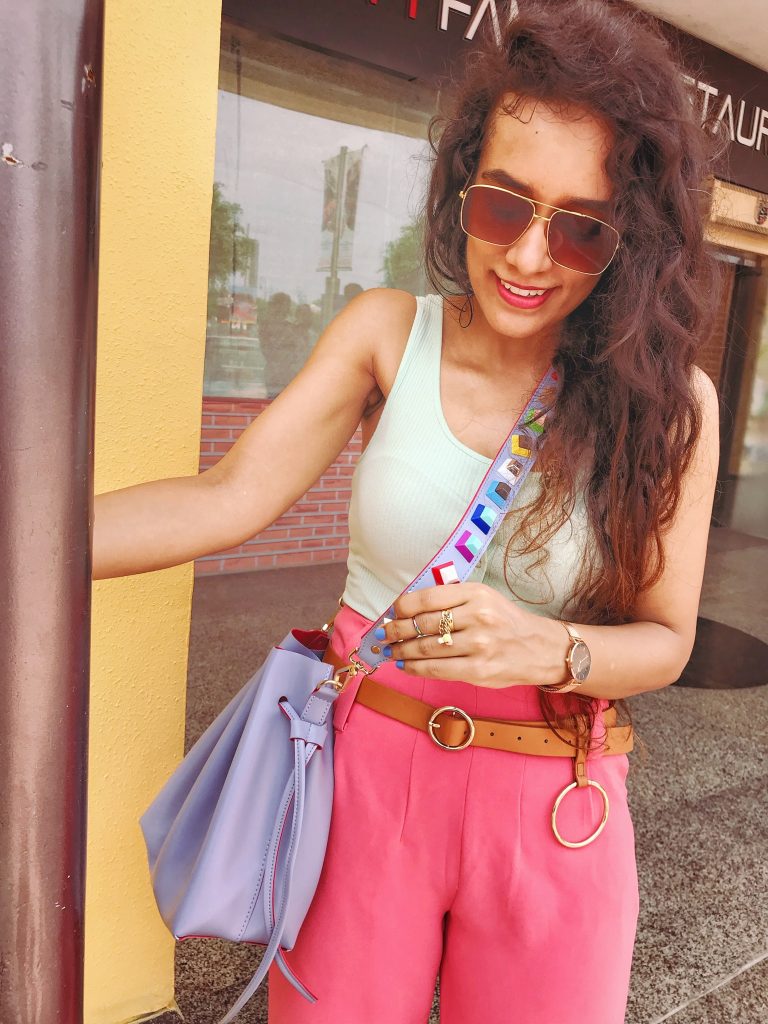 There is very cool theory of wearing colours according to their positioning on the colour wheel so they compliment each other. It's great if you want to follow science in Fashion, but I have enough Science happening in my day job already that I just enjoy Fashion.
Anything around us can blow our mind and inspire us. Like for instance last month my friend ordered the most hideous flavours of Ice-cream, it was called "Punjabi Ice-cream Sundae" and it had scoops of peach, Mint green and Blue(almost) coloured Ice-cream flavours and the colours complimented each other like a dream. I finally had found my inspiration and knew how I would be styling this gorgeous Powder blue bag from Edgability.
I love the bags on their website. Each bag is so unique and they have riot of colours and styles to choose from. The best part about my 'Layla bucket bag' is the studded strap. It's gorgeous and frankly you don't need any accessory on you while wearing the bag. My Instagram was bombarded with compliments when I first posted about the bag here. Thanks to Edgability we have so much to choose from studded bags in India.
As it's a very light pastel colour, it will go with almost everything in your wardrobe. And the studded strap of course will add enough uniqueness. I paired it with a very light mint green top and these super high waisted pants. The pants originally came with the same coloured cloth belt but I wore my new tan belt to add some definition to it.
For accessories, I didn't need anything except the watch and I was ready. The whole look is quite comfortable and breezy. That is the sole reason I started this blog 200 years ago. You will see me wearing stuff, which I can and will actually wear and that's how you are here still reading my blog on a Friday. I love you guys!
You can have a look at Layla bucket bag here. It also comes in black colour and you can check it out here.
So guys, do I look like the 'Punjabi Sundae'? No, I don't need answers to that.
Outfit Details
Bag – Edgability     |    Pants – Cover Story, Sold out, but love this here    |
Top – H&M     |     Watch – Daniel Wellington   |    Lioness Hair – Model's Own    |