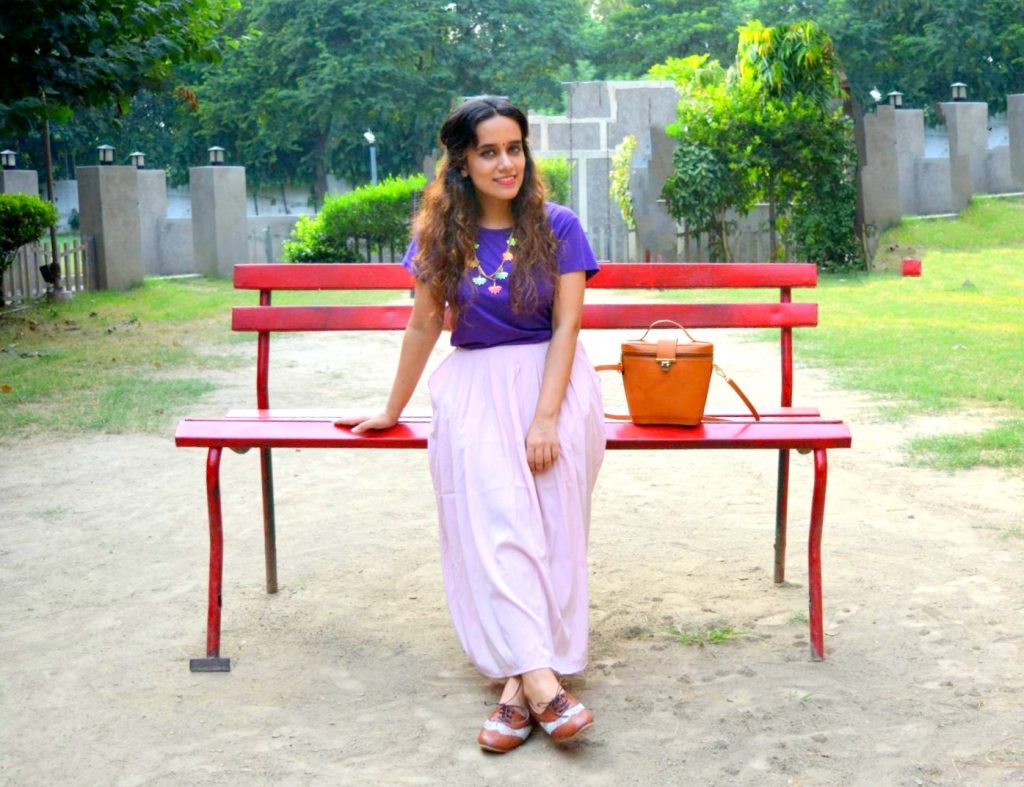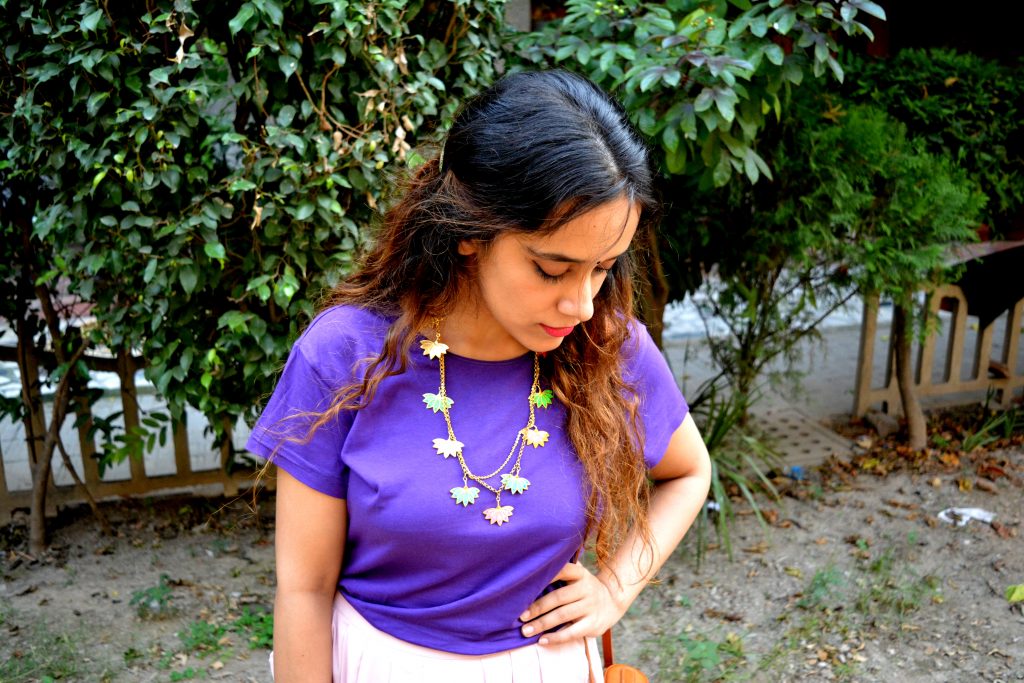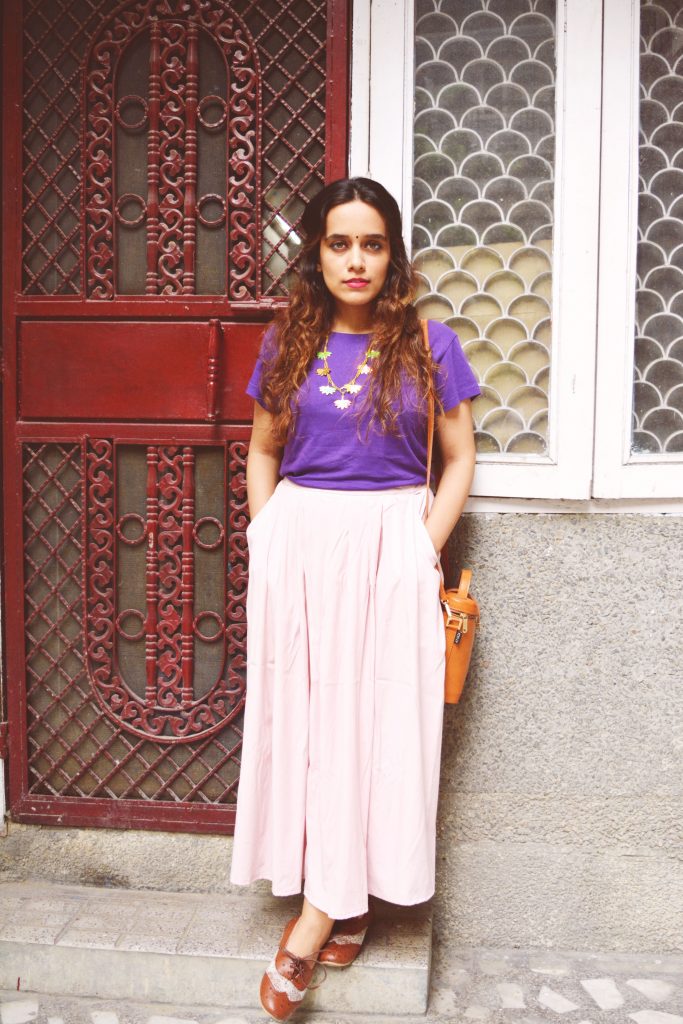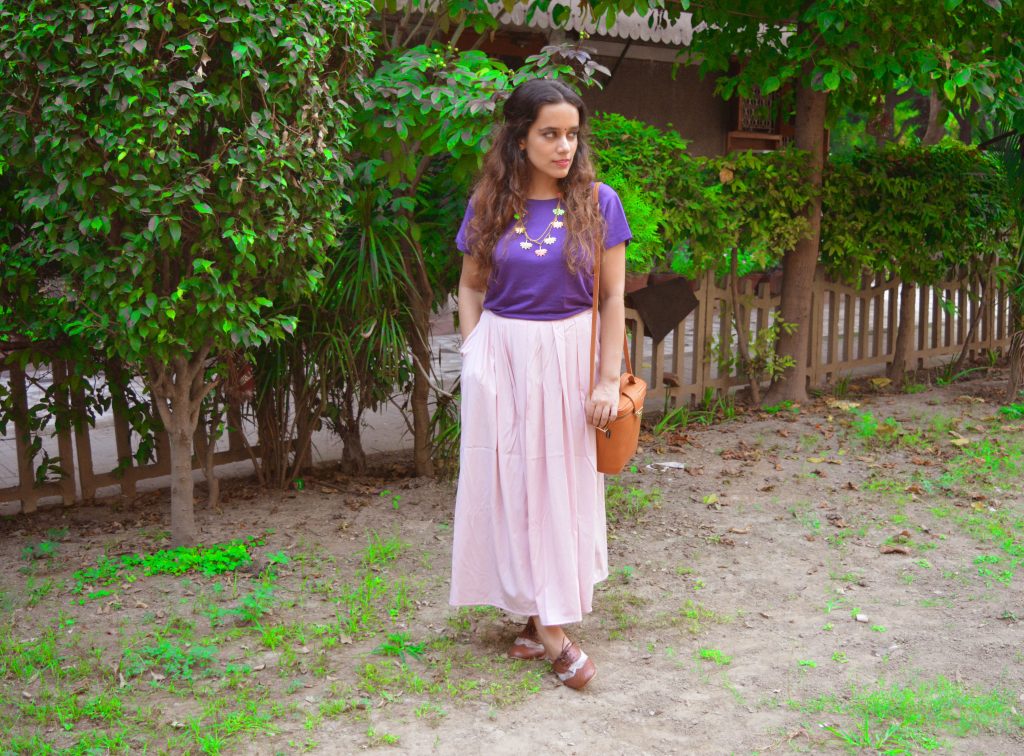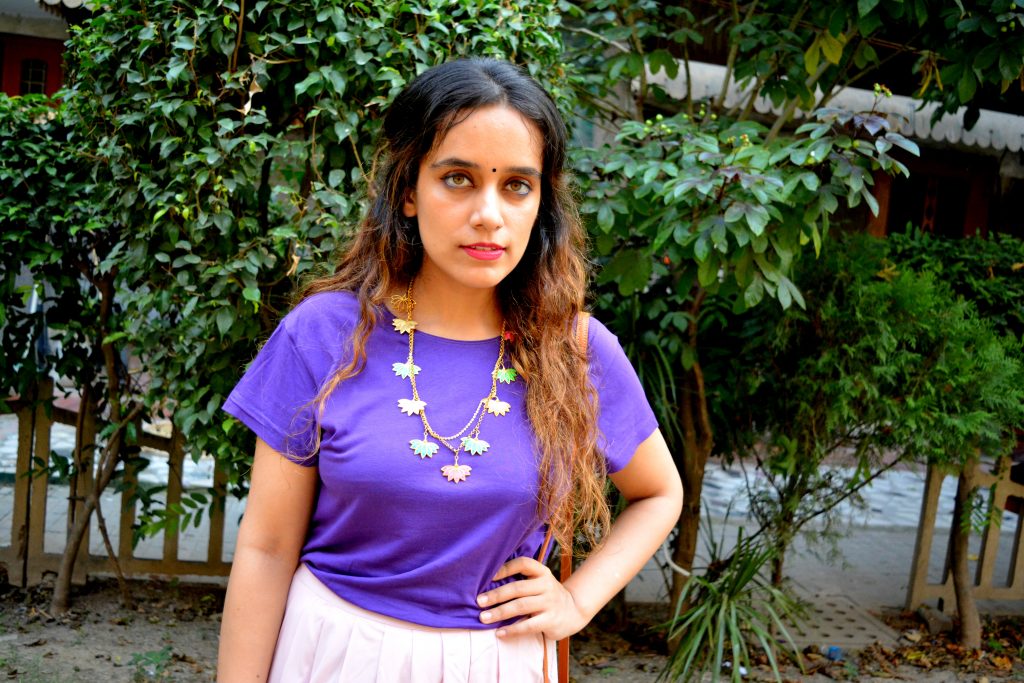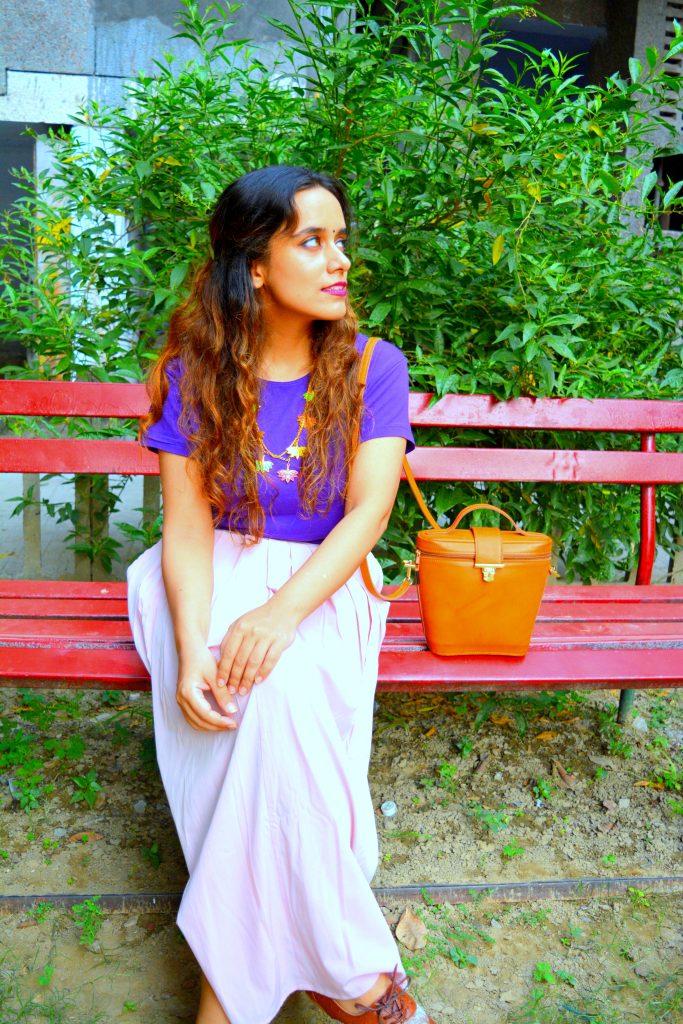 Anybody who has ever observed a lotus flower emerging from a murky pond cannot fail to see the beauty of this exquisite plant. It says a lot about how when we are deep in our problems and think it's the end of the world only then we truly grow as a person and shine. If you notice, I have tried to play with different backgrounds and different edits for all my pictures here, signifying the varied problems we have in our daily life. Look closely, the person is still same, the lotus is still there and growing even in difficult circumstances.
Lotus is a beautiful flower and looks majestic with those big thick petals circling around the stigma. And when I saw this gorgeous multi colored lotus necklace, I knew immediately I had to style it in a simple way to let it have it's moment.
I paired this plain solid violet tee with a blush pink pleated skirt for work. For shoes added these amazingly comfortable and stylish oxfords. To give an Indian-ized look to the whole outfit I wore a simple black Bindi. Now for meetings/events after work, I usually carry a change of clothes sometimes, or just heels. But there are those days when you don't want to do much, then my trusted pieces of Jewellery give my outfit the needed oomph.
Coming to the bag, well it has been on repeat since the time I have got it. It's been used with a strap for work, minus it for parties and I am in love with the color. It's made by Ankita from BagsbyAnqi and all her bags are handcrafted and unique.
I can't imagine anyone doing Justice to the beauty of Lotus as Aditi from AditiBhattJewellery did. Also, If you notice my recent posts, I have been majorly wearing "Made In India" pieces and that too most of them headed by Women. No, that's not my feminist streak talking, but yes my heart is happy seeing these women living their dreams and doing their jobs with passion and love. Everything I am wearing in this post have been made my women, Yaay!
Are you as happy as I am?
To know more about these women I am talking about, I will mention the link of their sites as always.
Tee – Old, but MadeinIndia                |     Skirt – StalkbuyLove, buy here     |
Shoes – Mod Squad, buy here            |    Necklace – Aditi Bhatt, buy here       |
Bag – BagsbyAnqi, available in tan & black, buy here |