Weekend Getaway from Delhi
To be very honest, the monotonous life we lead five days a week (six for me) make us feel robotic, and to break the cycle by the end of week calls for a mini vacation. That's where my love for Delhi grows a little more every week I live here because there is so much to see in and close to the city.
The first place that comes to my mind is the Neemrana Fort. It's around 120km away from Delhi and you can easily reach there in 2 hours or almost 3 hours if you make a pit stop at the awesome Dhabas on the highway (which by the way I highly recommend).
I prefer reaching Neemrana early morning, so we have the whole day to ourselves to explore the property. We love staying at the Neemrana fort Palace which is a heritage resort and is 6 acres of beauty to keep you occupied and happy all throughout the day. I recommend this place because there is something for every age group to get together.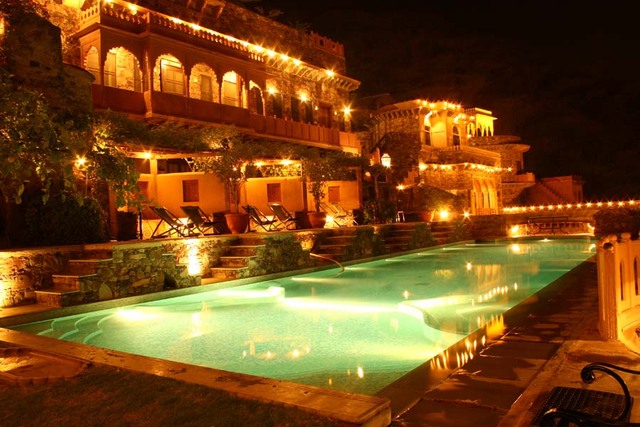 Fun?  – It is a good place to hang out (quite literally) with friends and try Zip lining amidst nature.
Have a big conference with foreign delegates? – They have a conference room too.
Special date? – SPA to the rescue.
Destination wedding in a budget? – You already know that, don't you?
Or if you just want to chill and relax – Check
You can make your booking from Cleartrip for a no fuss experience. You can book the mode of transportation depending upon where you coming from, plus they have all the information and pictures of the room available in the property. There is one for every budget, worry you not. Plus you can crack a good deal if you book a little early to get maximum benefits.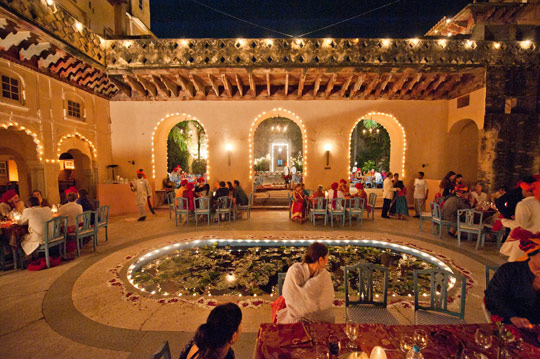 With these little getaways, major issues like budget and time is taken care of and you reach your office all rejuvenated with a smile on your face on that dreadful Monday morning.
PS – I don't know if it's a girl thing, but they do offer FREE express laundry.
PPS – Jaipur is nearby, so you can definitely be a little touristy.
*Picture source – Cleartrip