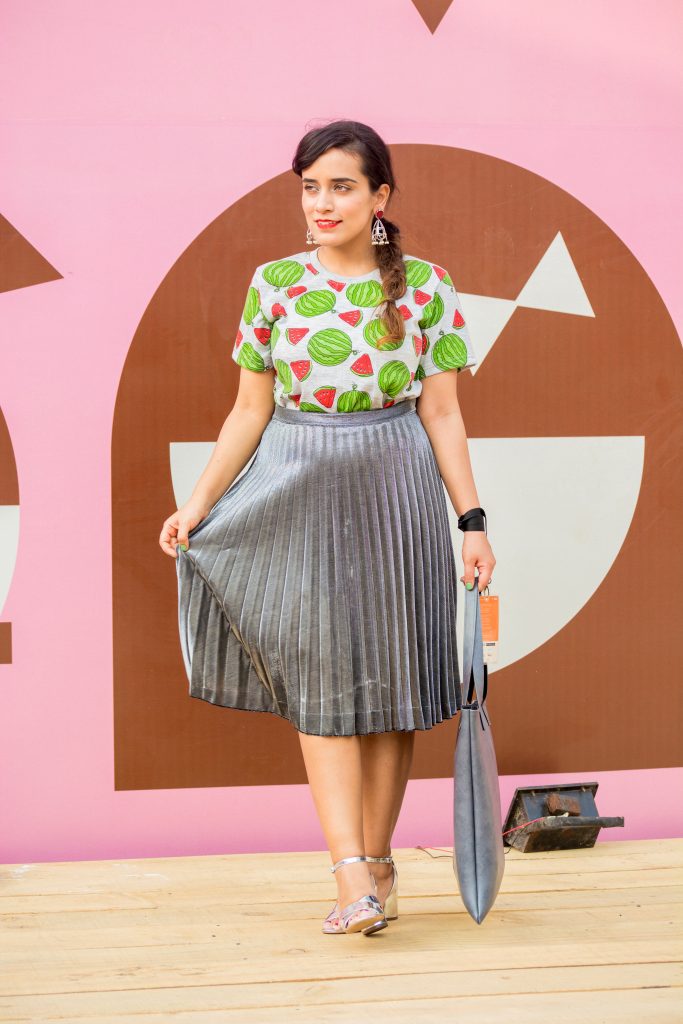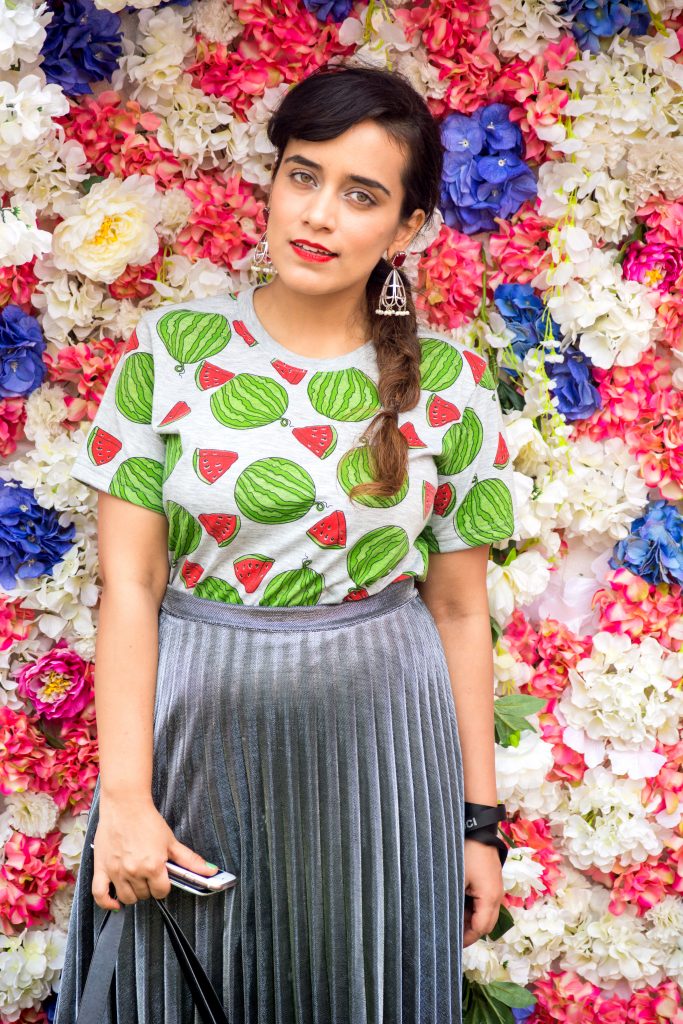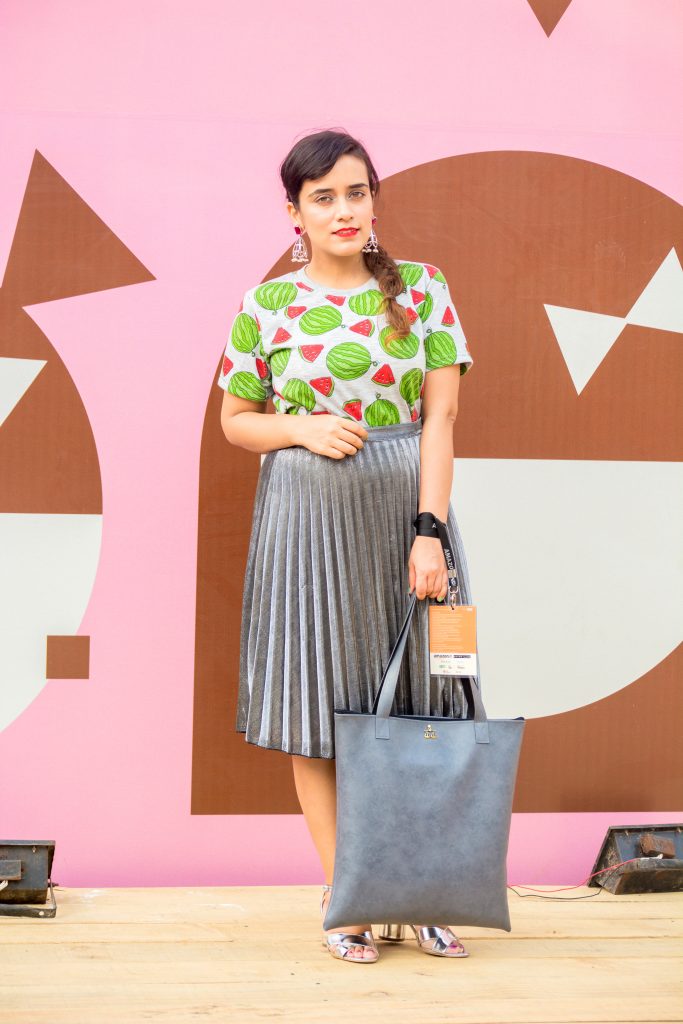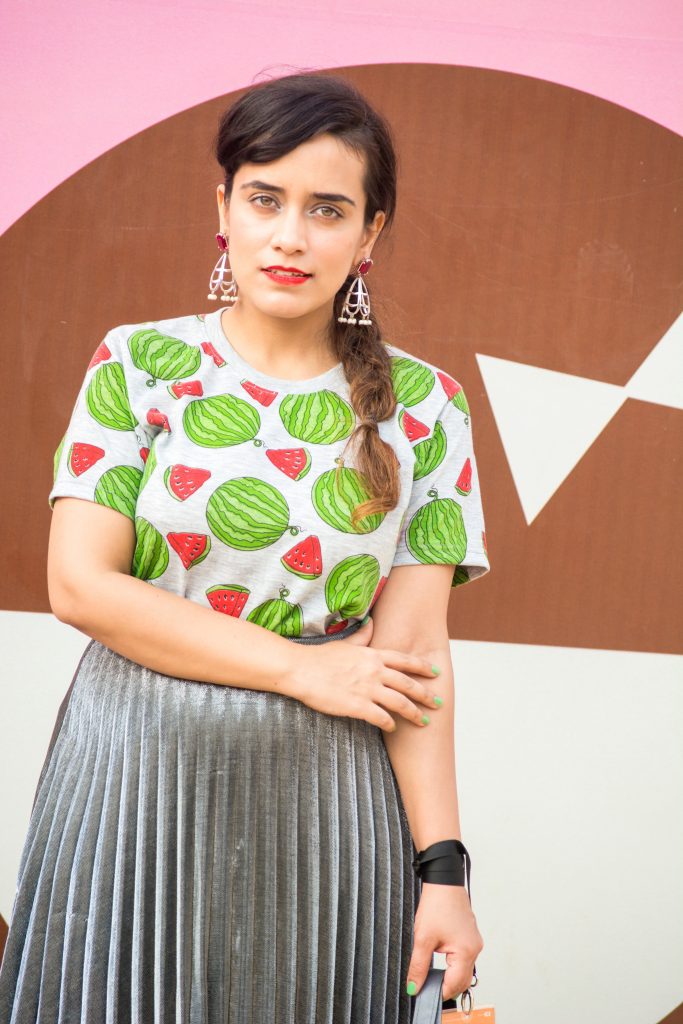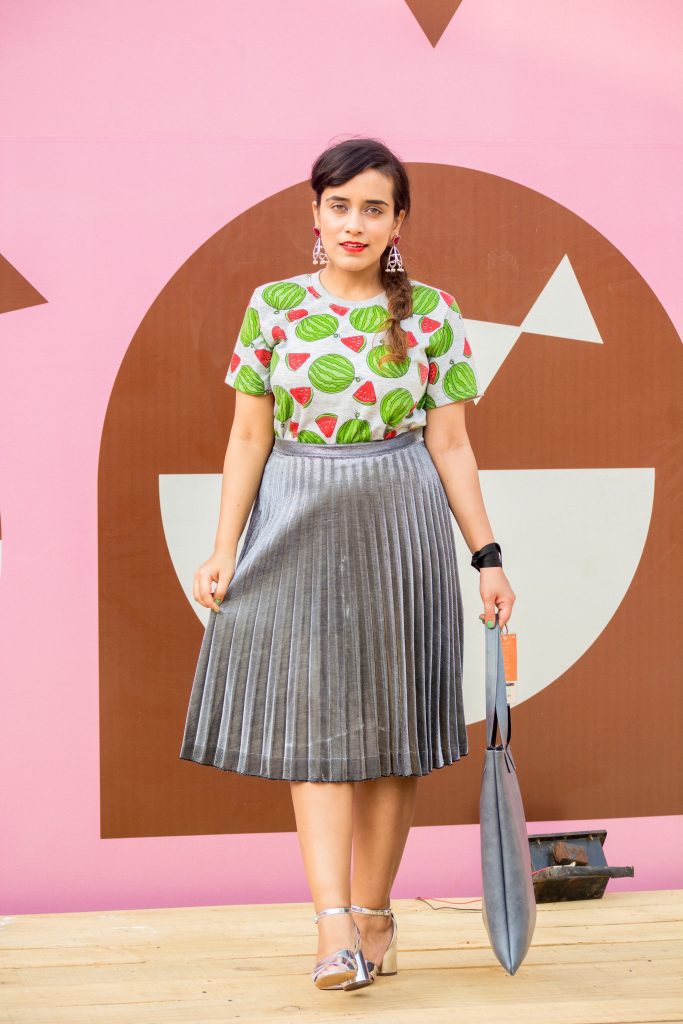 Somehow my hands always grab the gold when I have to choose between Gold and Silver. I would hate to admit, but I do have a certain animosity towards the latter. It was about the preference my mind would reply if I felt guilty towards not choosing it ever (Please say you do too, so I don't feel the only one feeling guilty about shallow stuff)
And I realized this "problem" this past month only. A hoard of my favorite people had their marriages last month and every evening was spent dressing up and mixing matching a lot of outfits so they don't look repeated. For one such event, I had to wear Silver jewellery to go with my outfit and I had nothing Nada zero. All my jewellery was shining bright Golden with no residue of Silver. I went crazy looking through the pool of shiny and I found nothing (I wore some different outfit which matched my earrings, if you are interested to know)
After 181 words of the story not related to the blog post, now you know why I wore this outfit. See I told you every little thing happening in our life has a reason. Nothing is by chance ever! As I mentioned in the day1 post here, this time AIFW for me was overcoming and trying new things which I don't usually do, this outfit was all that.
I am head to toe in Silver/grey with just water melons for company. The silver metallic skirt is love and so fancy but it's sad that it did not hide my Holiday paunch. And the tee was love at first sight while shopping in Bangkok. There was a shop there with fruit prints on their tee (with every possible fruit) and this one looked the happiest so I had to get it.
The shoes had me at their tiny cylindrical heels which are so cute. Also, added this customized bag from Thailand with my name and Zodiac to give me company. Finished my look with these gorgeous pure silver earrings which completed my #50shadesofgreyoutfit and had people raving about them all day. For my makeup I went simple with just a bright lipstick and hair was tied into a sleek but complicated braid.
I loved my look and happy that the Fashion Week gave that extra push to try all of this!
Outfit Details:
Tee – Bangkok                                       |      Skirt – Shein, buy here       |
Bag – Thailand, Similar here             |        Earrings – Amuktika, buy here 
Shoes – New Look, Sold out. More options here 
Photography – @Thepicturephactory