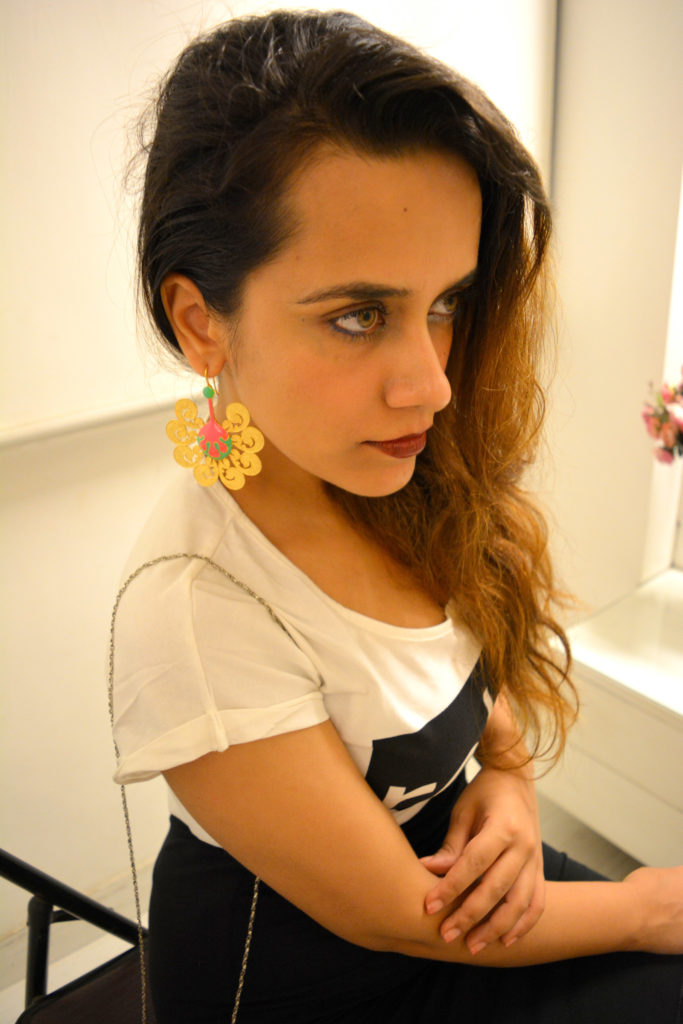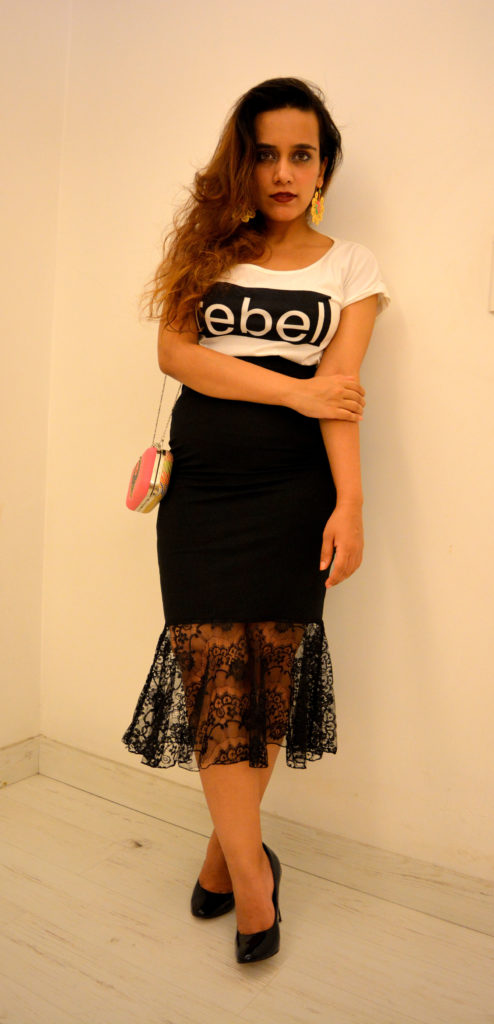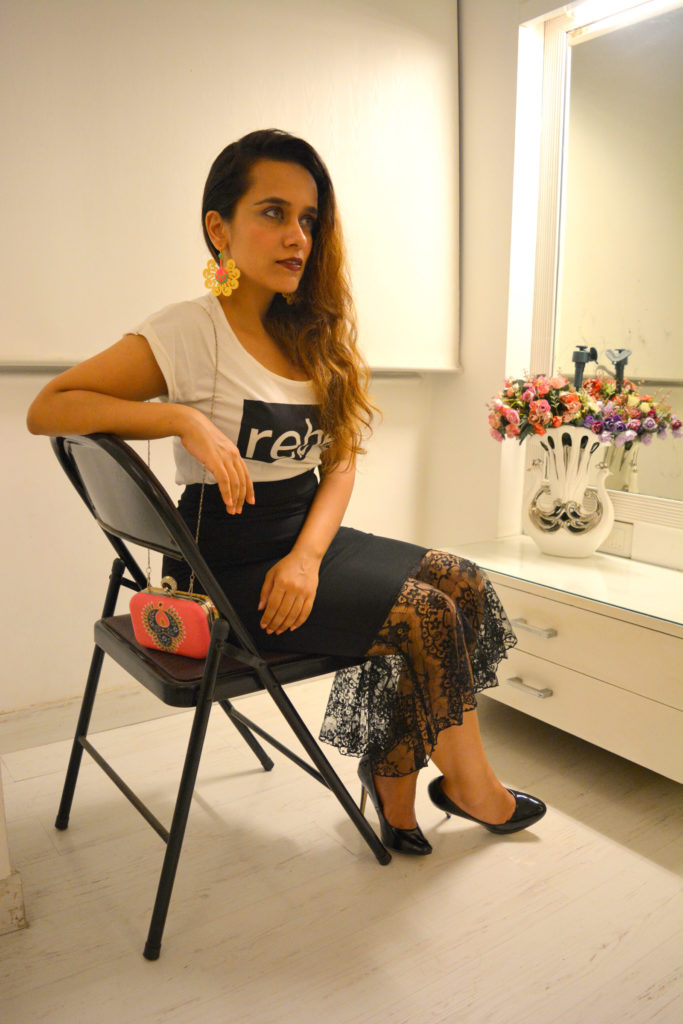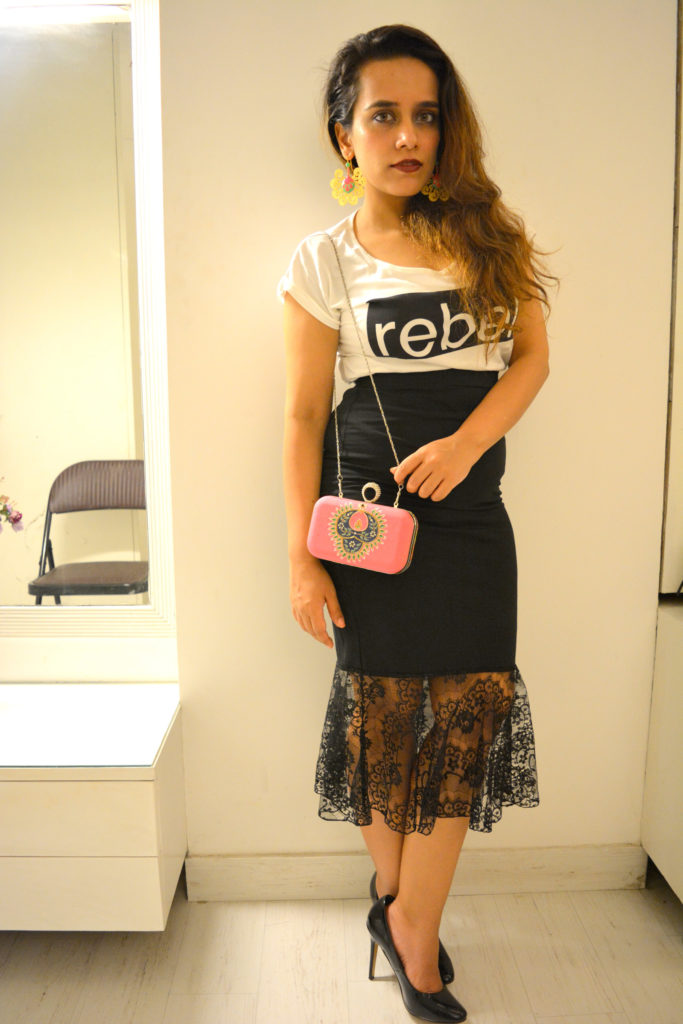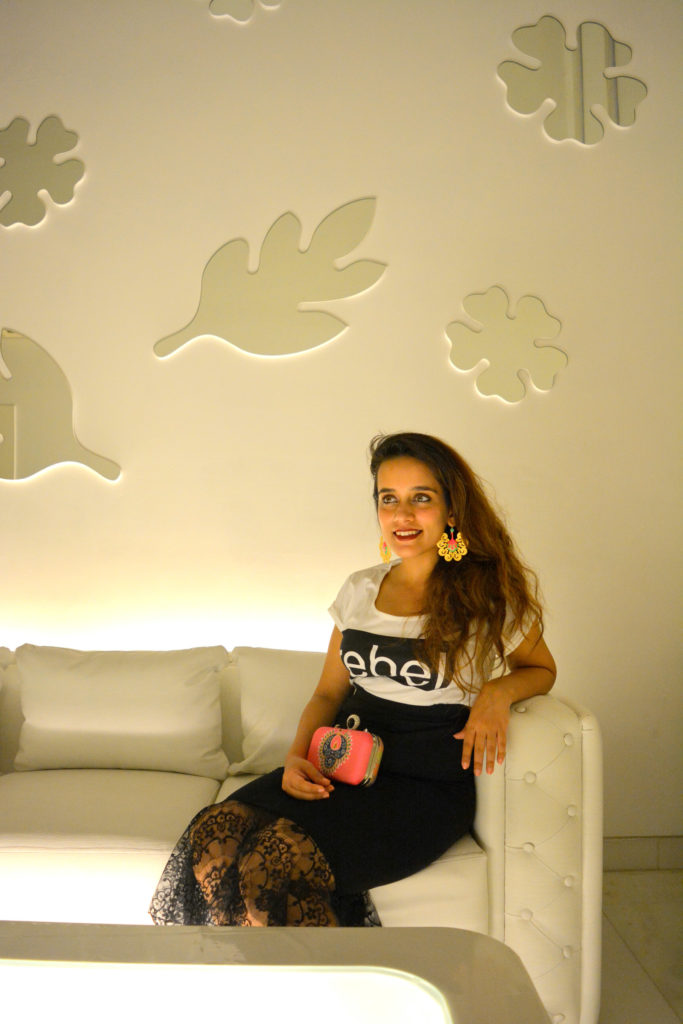 My New Year Eve's (NYE) history has always been on the extremes. Either I am at a very fancy party dancing away to glory and saying goodbye to my hard earned money for a night I won't remember the next morning. Or I am at home in my six layers of clothing and watching TV shows.
Though I would admit that found my in-between fantastic option only a couple of years back – The house party. Yes, this is the best thing that ever happened to me for NYE. It is cheaper (Yes I might be shallow), is safe and is so much fun than partying with strangers. And I get to dress up in the end which is a win-win situation.
My usual style includes a lot of colors but when I am little inclined to go for a classic style, I prefer a Monochrome outfit with accessories adding the right amount of colour. That is why here for #myNYElook, I will be wearing this very classy and flattering skirt with lace details. Don't you think lace makes everything look so sexy?!  And to balance that sexiness for the lace skirt, I teamed it up with this Basic with tee with Rebel written on it. "Rebel with a cause" is what I mean here Sir.
I kept my hair open and as is and added these gorgeous Indian earrings and clutch for the colour. Finished my look with black stilettoes and kept the look classic and easy to wear. House parties are generally warm and cosy so I skipped the coat/jacket and wore this deep berry lipstick that flaunted the winter night beautifully.
There are no rules when it comes to dressing up, just go with what your heart desires and don't forget to add your personal touch to the outfit you create. Wishing you all a fantastic 2017 and may we experiment a little more in the coming year. Here is to being  Brave!
Skirt – Buy here, www.stalkbuylove.com   | Shoes, Buy here – Dorothy Perkins     |
Earrings – Worn here & here, AditiBhatt.com      | Bag – www.crazypalette.in     |