I made Focaccia for 6 times and before finally sharing it here with you. Made a disaster inside the kitchen too which is okay I think, as long as you clean it duh!
I am in love with Focaccia would be an understatement. It is flavourful bread full of herbs and I would love to call it the Dessert of breads. To be honest, my family and I would shamelessly buy 4-5 loafs in one go (life before Quarantine) and savour it.
Trust me, once you master baking it, you'll never go back to baking any other bread I promise lol. It's crispy from the outside and soft from inside Italian bread. Also, it does not rise as much as other traditional breads so don't worry when you see an almost flat focaccia. It is supposed to look like that.  
INGREDIENTS:
EVOO (Extra Virgin Olive Oil) – This is what makes it flavourful. Extremely important to use this. – 3 Tb spoon
Garlic – Fresh garlic is essential to make that garlicky yummy bread. – I use 7-9 cloves, it depends on your taste so swaad anusaar.
Herbs – Rosemary, Oregano, Basil, Thyme, Chilli flakes. Whatever you like. I personally prefer Rosemary – 1 tsp of each
Salt – 3 tsp
Pepper – 1 tsp
Sugar – 1 tsp
Water – 1 cup
Yeast – 1 tb spoon
Flour 2¾ cups (Preferably Maida, but I use half and half). For this recipe I have made two loafs using –  (Maida and Atta), (Jo and Atta)
Patience – Underrated but most Important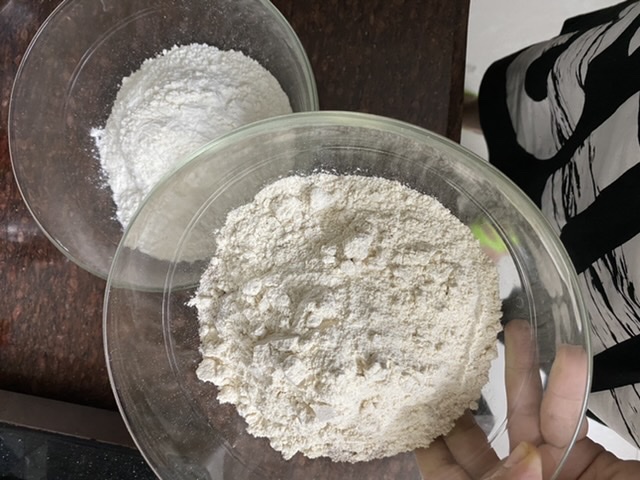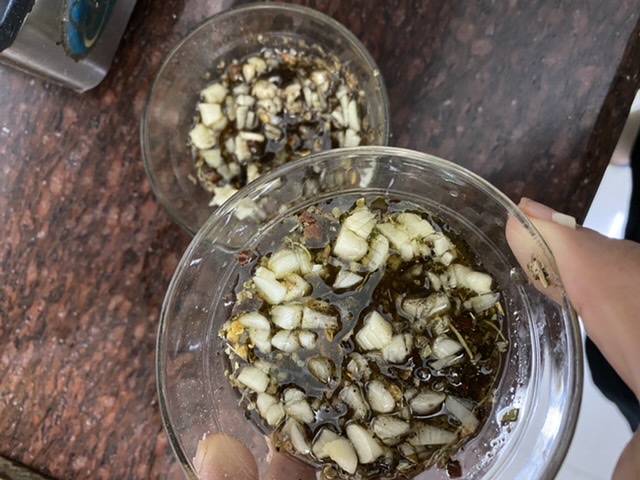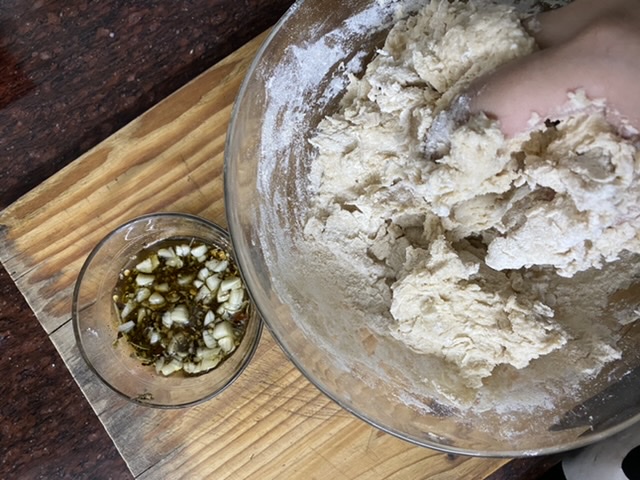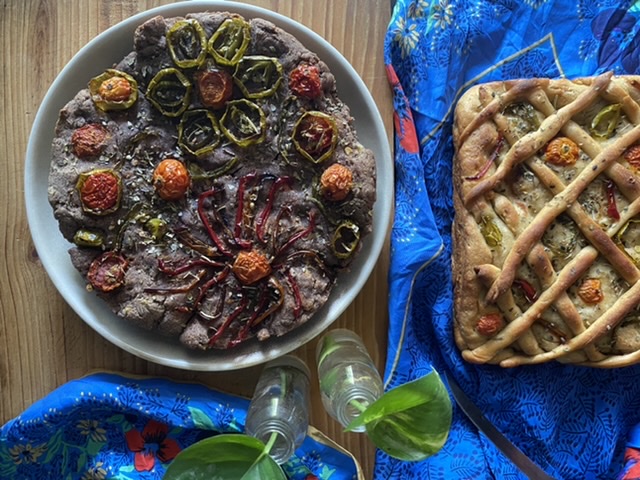 PROCEDURE:
Mix yeast, sugar and warm (NOT hot) water together and keep it away in a hot place. I keep it aside in a switched off microwave for 10 minutes. As you can see in the recipe the water used is 1 cup. So use half of that only. Don't play with the quantity of any ingredient even if it's water.
By the time, take out the flour/s you want to use and put them in a big glass bowl.
In another small bowl mix 1 teaspoon each of Rosemary, Oregano, Chilli Flakes, Thyme, Garlic powder, pepper, Salt, Freshly chopped garlic cloves and Olive oil. – Keep it aside.
Now 10 minutes are over, so take out the bubbly yeast mixture (it means yeast is alive lalala) and add it into the flour mixture. Also, add the remaining water and the herb oil mixture we made in step 3. Now knead the dough for 5-7 minutes.
After you are done, oil the same glass bowl (or plastic or wood but NOT metal) with a brush and keep the dough in it, preferably in a warm place and cover it with damp cloth.
Take it out after 45-50 minutes and it must be double in size by now. Punch it and knead it again for 3 minutes.
Now take your baking tray, sheet or cake tin (I use this) and lightly oil it with Evoo.
Spread the dough with your fingers and create small dimples all over it.
Then comes the best part. Decorate your Focaccia any way you want. It's a beautiful blank canvas. I use vegetables and Olives mostly for decorating. It's so much fun! When I made it for the first time and posted on Instagram here, I topped the bread with cheese and more garlic. You can add sea salt too. I am excited to see what you gonna add.
After decorating, brush the bread with Evoo.
Cover it again with a damp cloth and keep it in a warm spot for 30 minutes.
After 30 minutes, bake it in 210 for 15-20 minutes.
Take it out of the oven and check with a knife if it's done. Brush some melted butter on top or Evoo and EAT immediately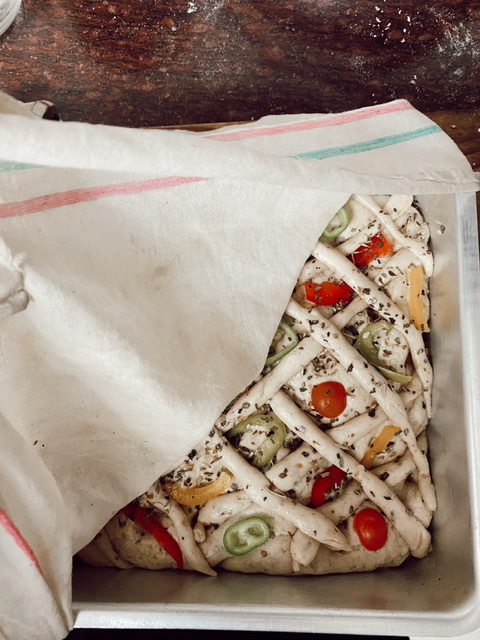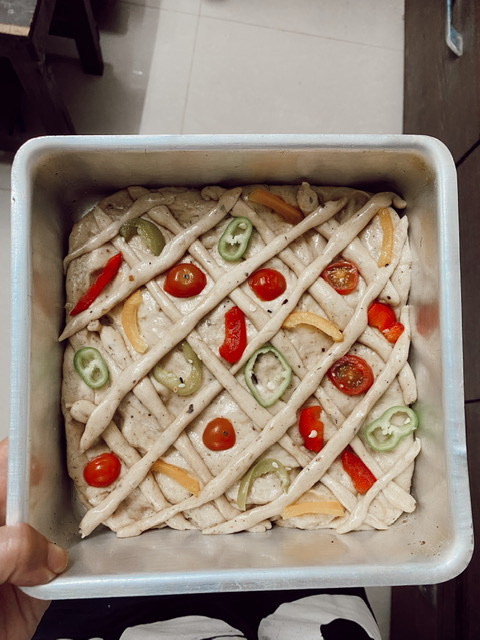 Tips
I heat the microwave for 1 minute and then switch it off so it is nice and warm for yeast proofing and then do it again before proofing the bread.
Never throw away your dough even if it looks like a disaster. What do you think it needs? Very runny then add flour. Very dry then add warm water. Start with 1 spoon and then see if it needs more.  
Use Evoo generously.
Resting the dough twice is kind of important. So I don't lose patience. I workout for that one hour then have my lunch when it is being proofed the second time. Use an alarm to set the time.
Just shared this post on Instagram here.
Have you made the famous and easiest Gheeya/Lauki cake yet? Click here.