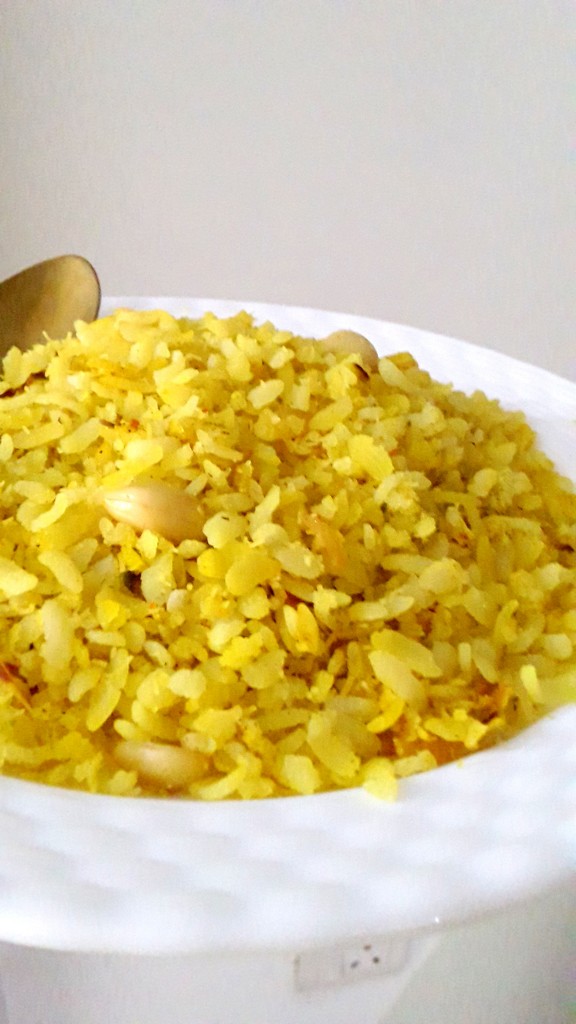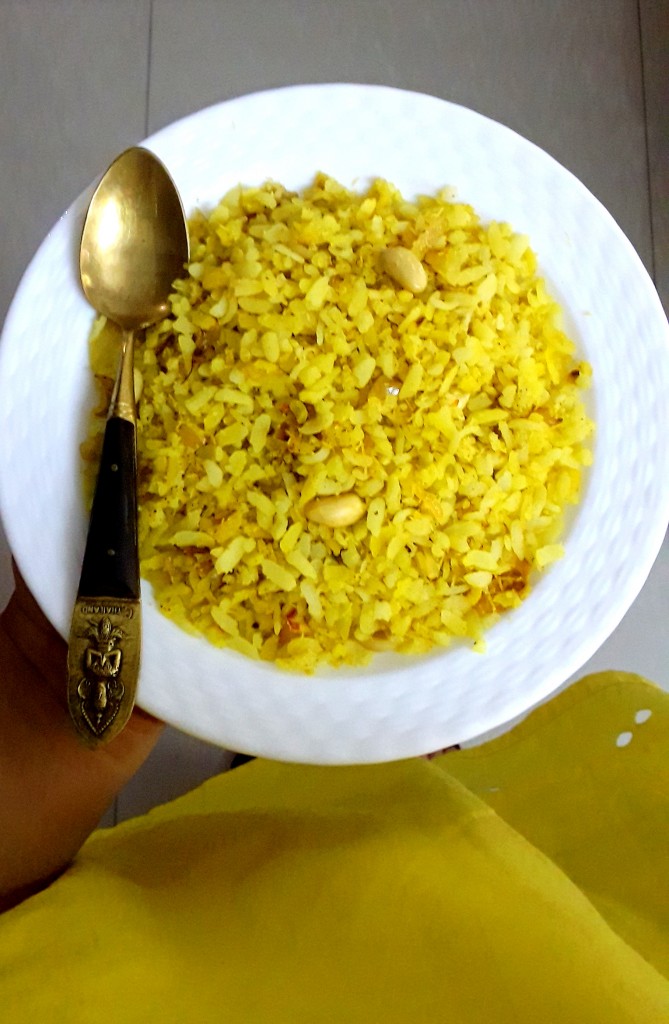 If you are from North India, then this type pf Poha/Chidva might look very weird new to you. We usually have our Poha with lots of veggies and colour. And this is the kind of Poha I used to get while I lived in Mumbai. This looks very plain and has nothing except very little onion, peanuts and is loaded with sev. So while it has been raining and makes me miss Mumbai, I planned to have this yummy breakfast food for dinner.
Let me tell you guys there is no comparison between the Poha we make here and this one. The taste is different, so are the looks and both are delicious in their own way. So while you love the way you have been making Poha since last 200 years, nothing wrong in giving this one a shot and thank me while you are at it.
Poha – Bumbaiyaa Style
Wash and drain the Poha
In a pan, add little oil( i used a teaspoon of coconut, buy here)
Add turmeric and onions and let it get translucent
Mix in Poha and peanuts and add salt
Add in Sev after taking it off from stove
Serve immediately – ( okay I couldn't control and added juice of a lemon too)
– This cooks quick and is very light.
– I like the fact it has almost no masala.
– Those who enjoy drinking tea have told me that this tastes best with it.