Super Quick Shahi Paneer because patience is not our virtue but we still fancy something indulgent? Yes please!
Ingredients:
Paneer (duh)
Kaju – 18
Tomatoes – 5
Onion – 3
Ginger Garlic paste – 1 Tb spoon
Curd – 1 cup
Kasoori Methi – 2 tb spoon
Salt – Swaad Anusaar
Shahi Paneer Masala
Cream – Swaad Anusaar, I added half pack, so 100ml.
Made tomato Onion Paste a day before lalalaaa.
Basically you put tomato and Onion with 2 tb Oil and cook them till they look like do jism ek jaan.
Recipe in pictures because EASIER.
Recipe: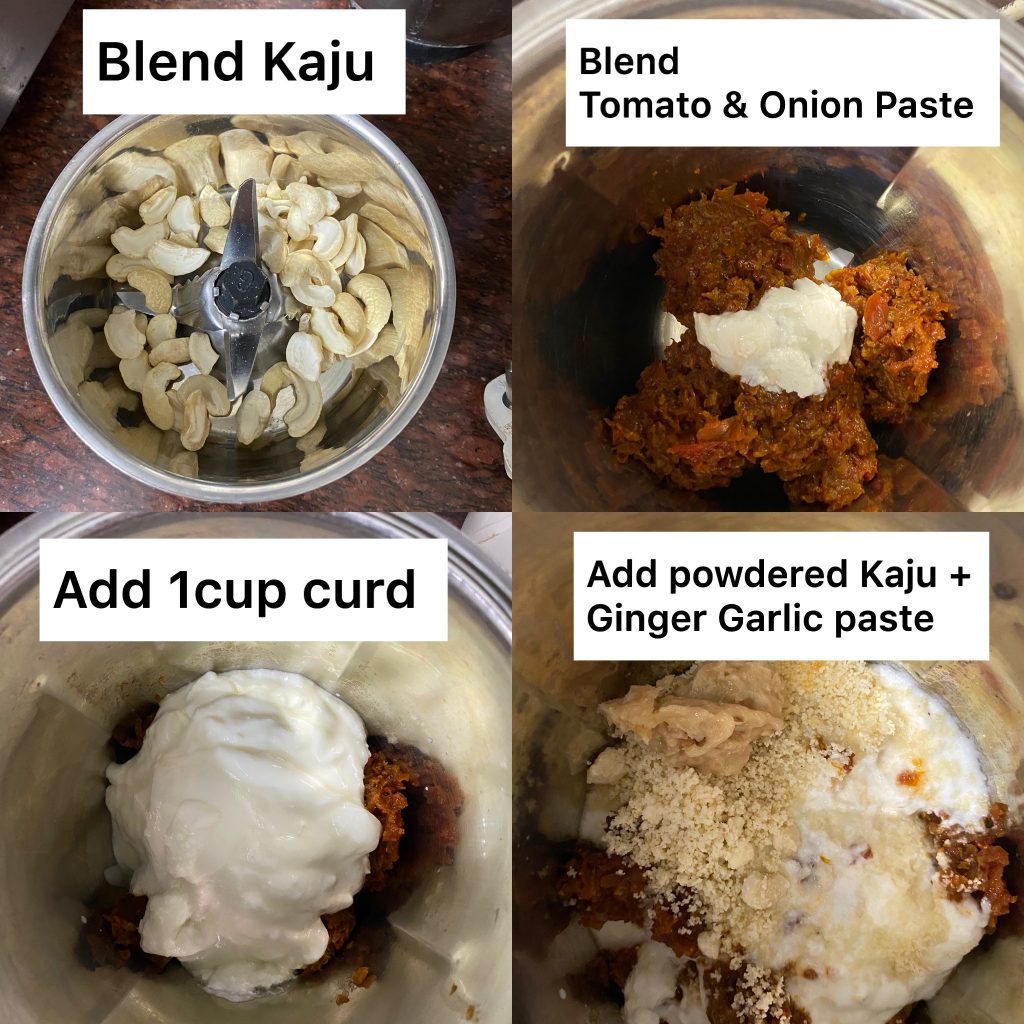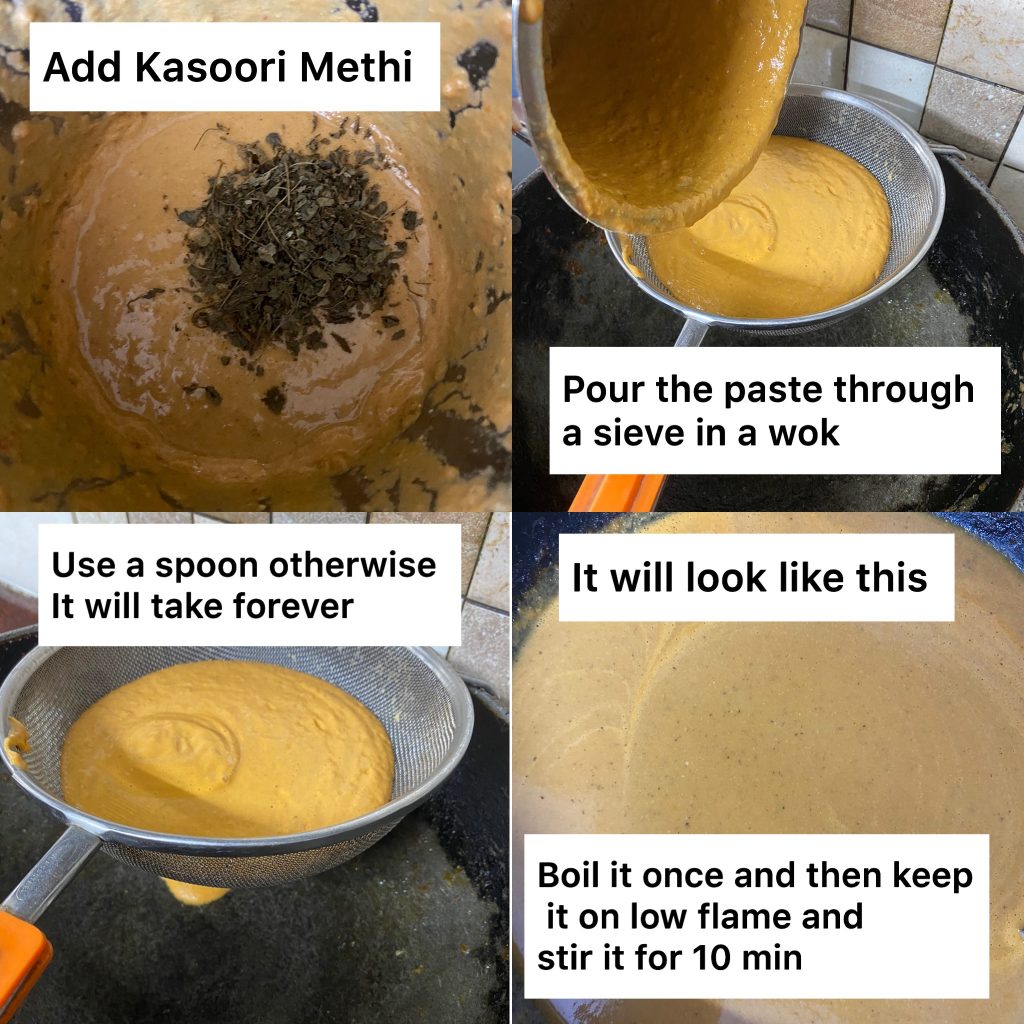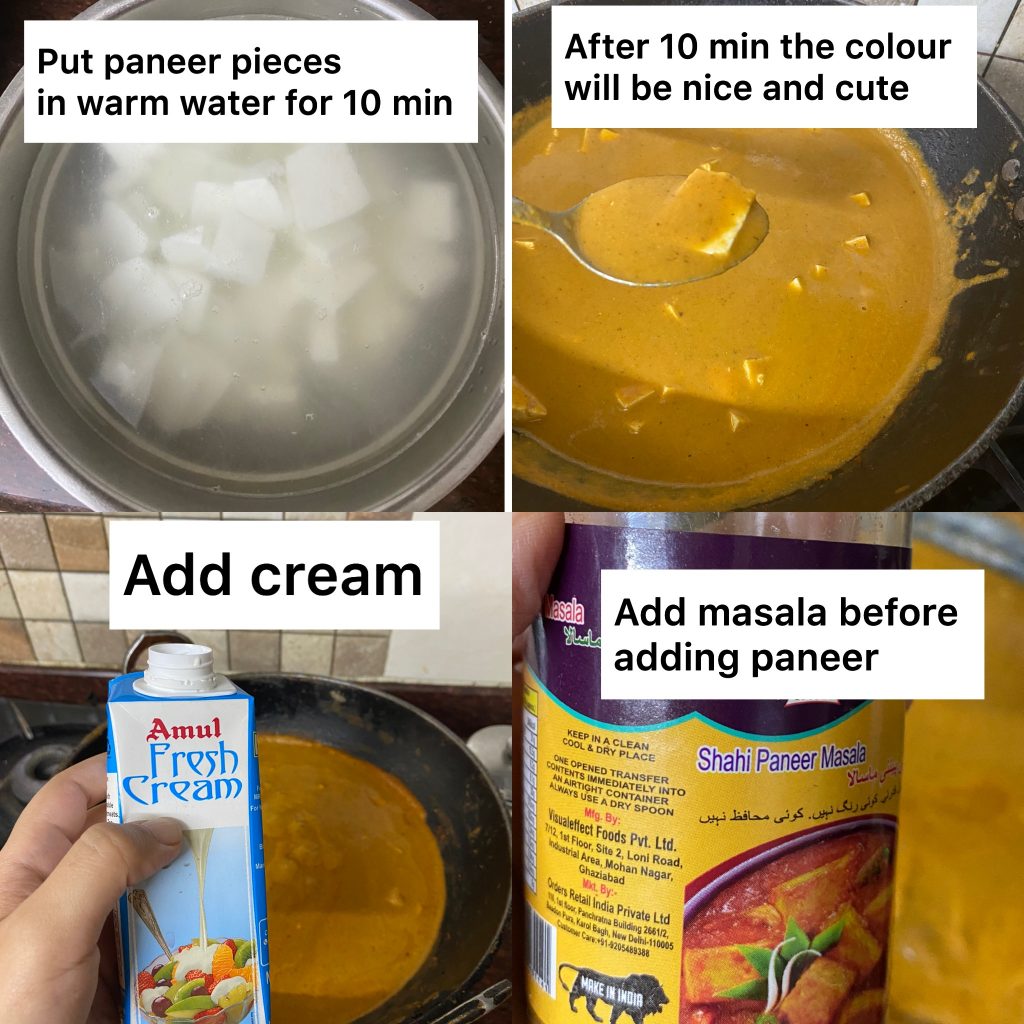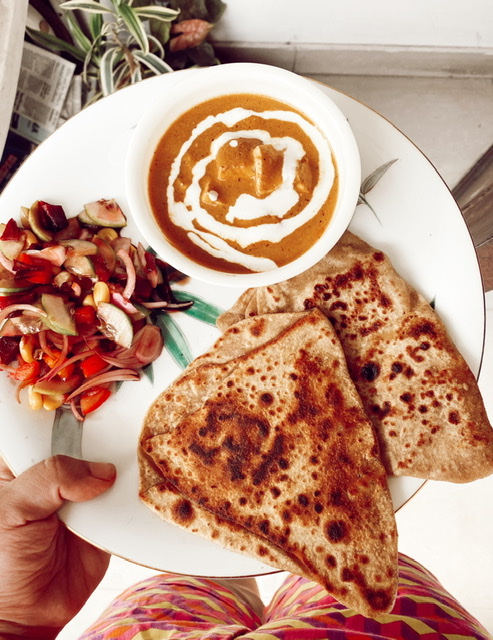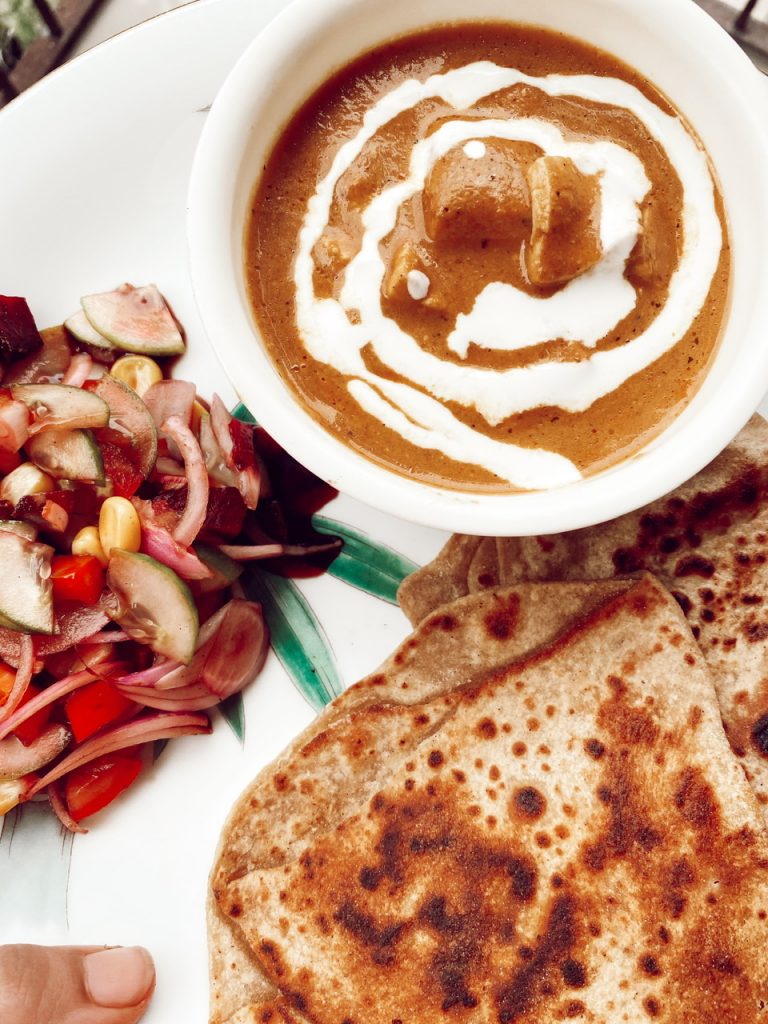 Hope you like it! Do let me know, if you try the easy peasy recipe. Although, I still can't believe it is so easy to make.

PS – Will go home and add more to the blog post, that's all I can do from the mobile right now. <3
MY THOUGHTS:
Never imagined that something as fancy and overwhelming as Shahi Paneer would take me 20 min to cook but am so glad I tried making it my easy way. Super pumped to have shared it with you all. However, I'll still say that I am not fond of cooking and standing in the kitchen for million hours ever. Personally I prefer my food to be ready quick and easy to make. That's my only aim for sharing these recipes with you guys.
Though we all love food and Indian food is also easy to make I realized courtesy this recipe, haha. I am patting my back, brb. OMG kaafi senti!
Also, for a paneer roll recipe from
2015, click here, and from 2016, click here. Look at the pictures in these blog posts, they are clicked by fetus Moon.
I share a TON of easy peasy recipes on Instagram too, follow me at @Shadesofmoon or click here.