Lazy Lamhe calls for a Lazy Cake!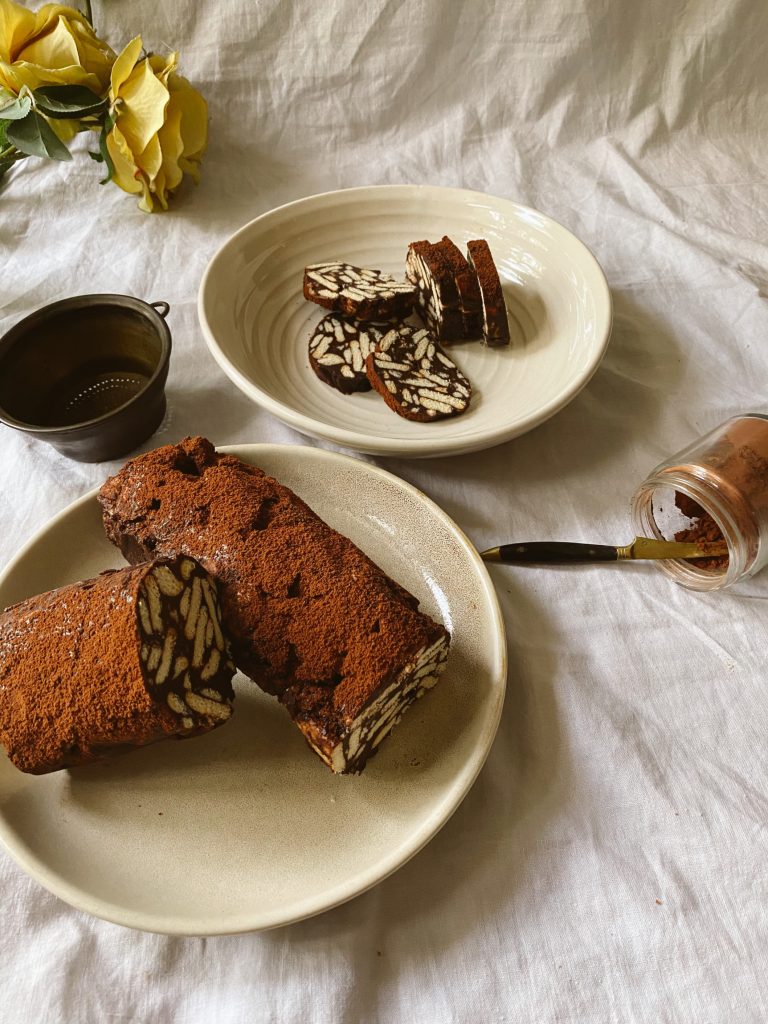 So every year for my Pa's Birthday, I bake a cake or two and also get a cake from the bakery (nothing can beat the good old chocolate truffle cake, right?) But because of pandemic the plan changed of course and I decided to bake not one, not two but 6 freaking desserts. I started three days early as I didn't want to do any work on his birthday apart from clicking pictures (which by the way took 3 hours).
The first dessert is easiest of all; it is so easy that even a 6 year old can make it with their eyes closed. That is why it is called the Lazy Cake, yes you read that right. It does not need oven, too many bowls, baking powder, baking soda, nothing.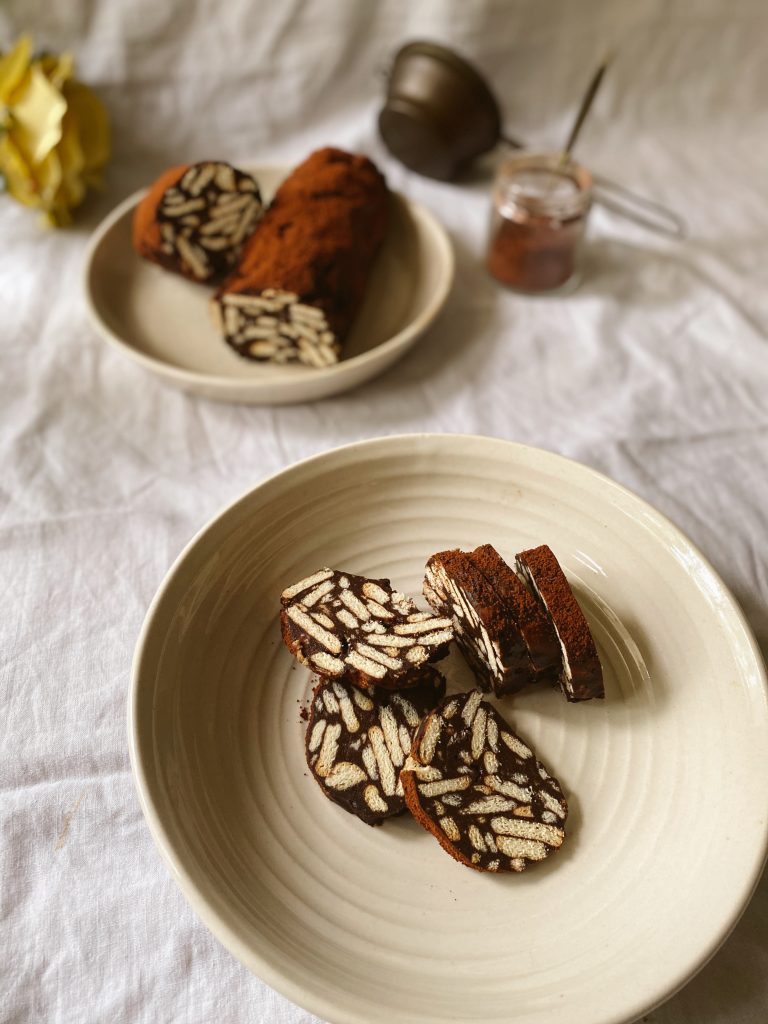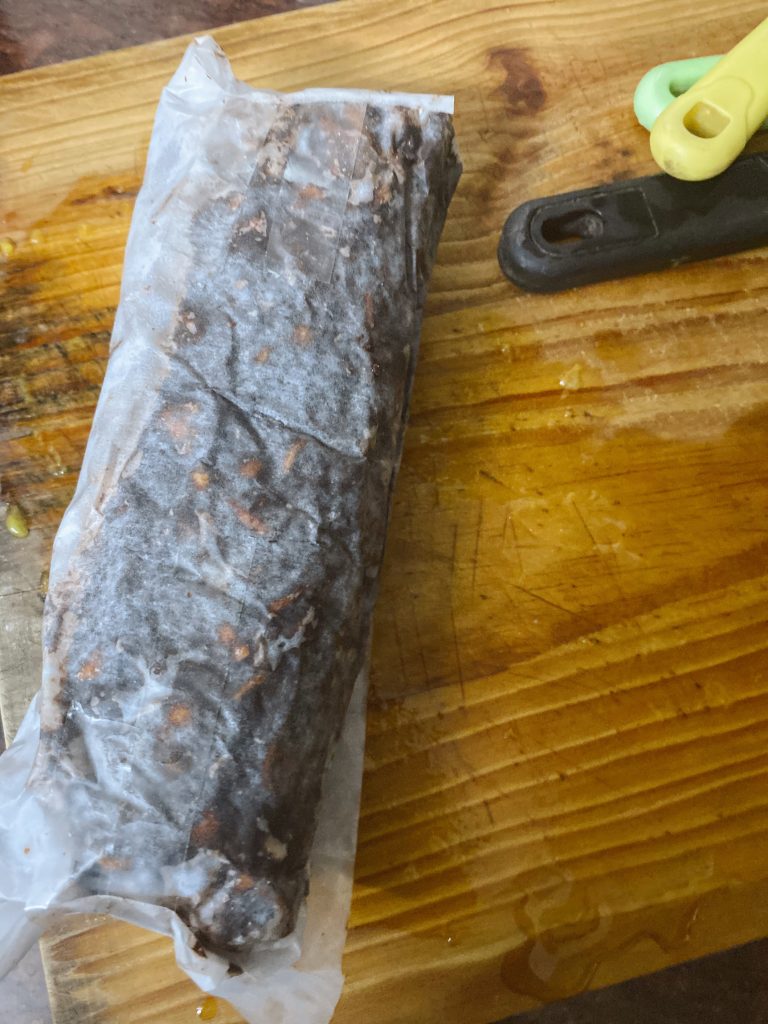 The recipe I followed to the T is this, from Heba's channel on YouTube.
Also I will share my tips and tricks or what little changes I made to the recipe, if any –
TIPS
Add few dry fruits to the biscuit mix. We as a family aren't quite fond of eating SO many biscuits so addition of new nuts would have made it yummier.
Make it a day in advance for it to set properly. I made it 2 days in advance.
It will take a lot more biscuits than you think, so have extra on hand.
Use similar type of biscuits for it to look seamless when we cut it. You can use digestive, Oreo's, Glucose, Cheese crackers. I used Marie biscuits.
You can also make it directly in a cake tin, biscuit tin or any shape bowl you have at home. This time, I made the famous log shape, but will definitely make it in a bread tin next time.
If you are in a mood to bake then check out my absolute favorite Focaccia bread recipe here.