I always used to see the fancy videos of foreigners with that crazy cake crumb topping layer over their cupcakes and used to drool.
Well I found out, you can use this cake crumb recipe to put on ANY cake and it would make the top damn yummy and crispy.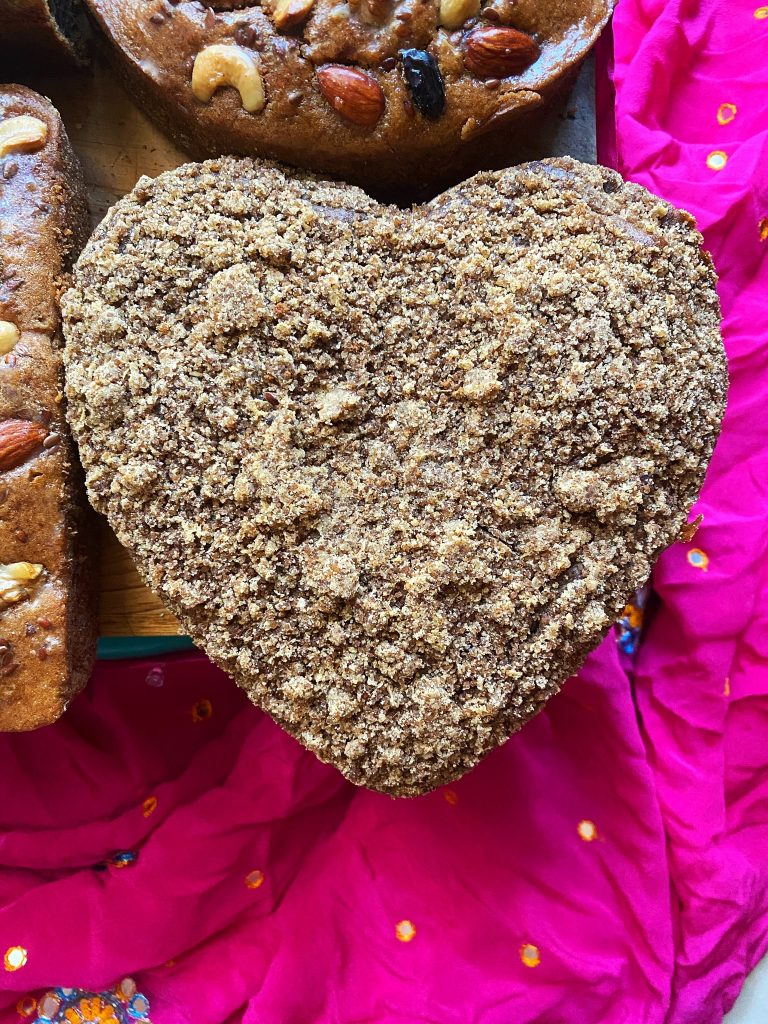 INGREDIENTS:
Atta/Maida – 12 tablespoon
Cinnamon – 1 teaspoon
Butter – 4 tablespoon (melted)
Brown Sugar(granulated ONLY) – 6 tablespoon
PROCEDURE:
Mix everything together and the mixture should form crumbs.
Once mixed, mix with fingers and if its less crumbly add more atta, if its dry then add little butter.
Put it over any cake before baking and the results will be awesome or bascally whataaaawow!
PS – My parents ate the leftover cake crumb topping as is lol.
I had so many of you asking about this topping, after seeing this video yesterday, that I had to post this easy but awesome recipe.
For Best and Easiest Gheeya Cake recipe, click here.