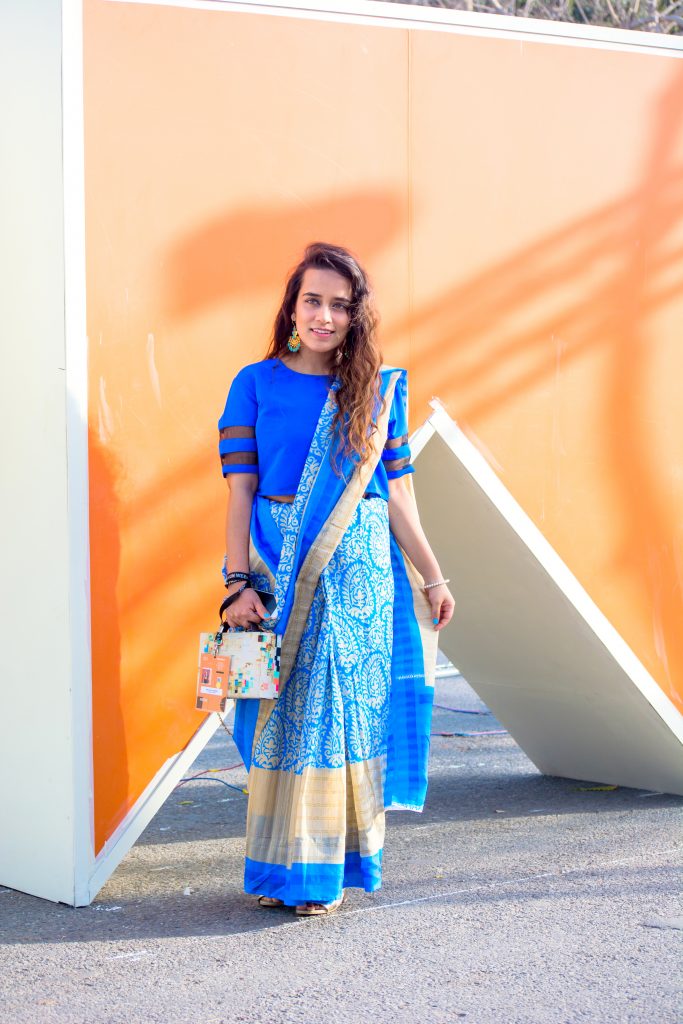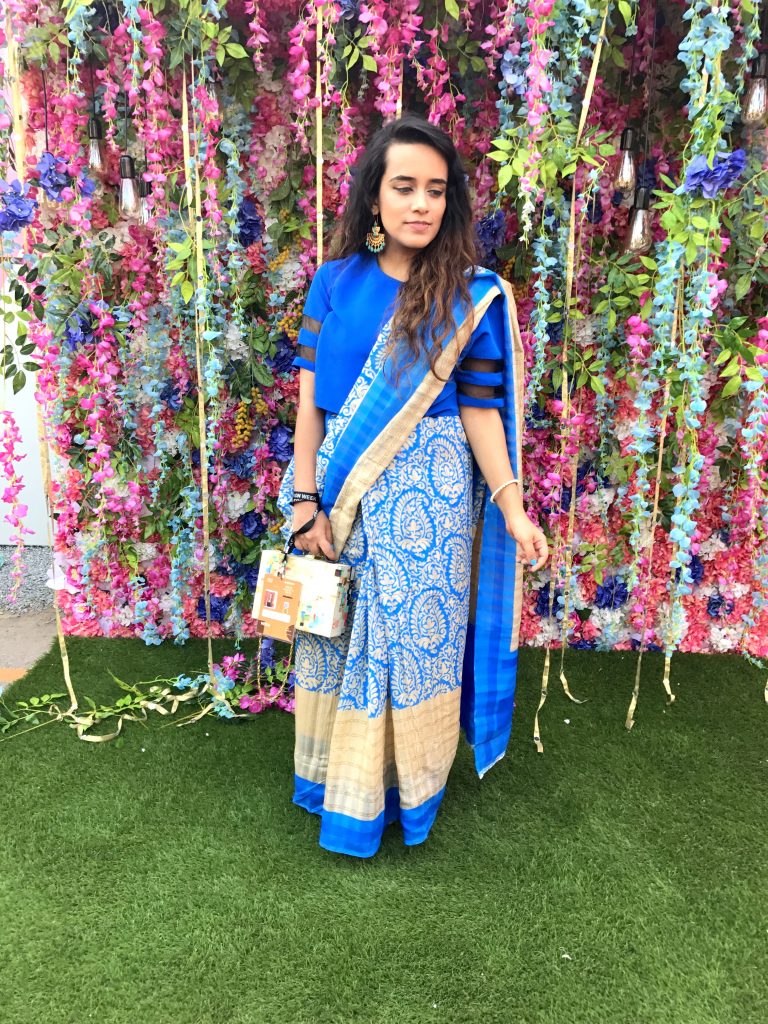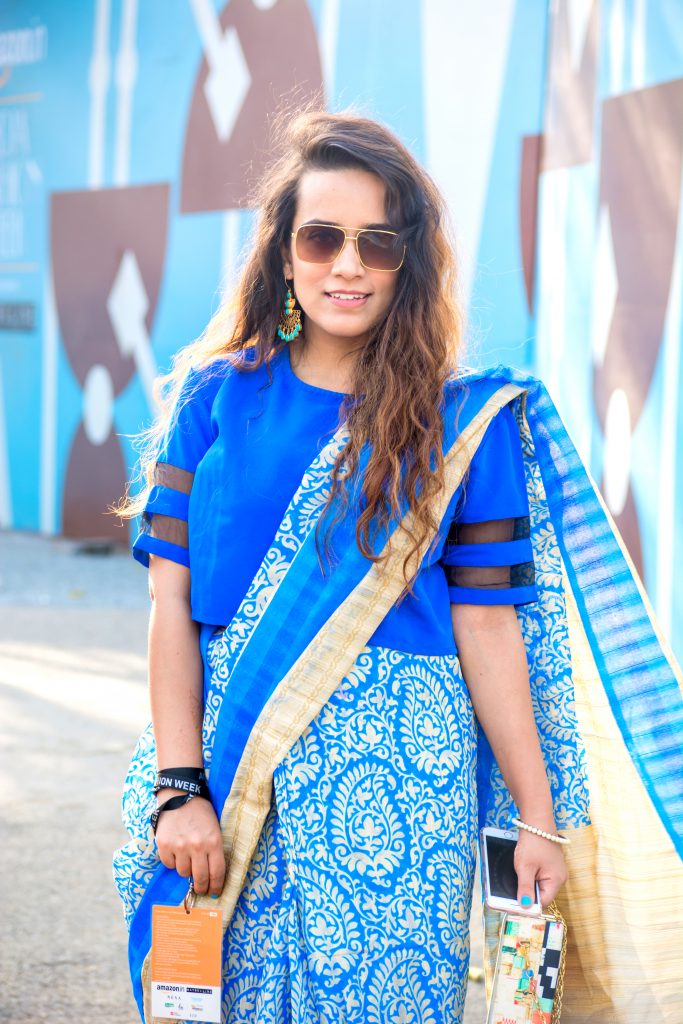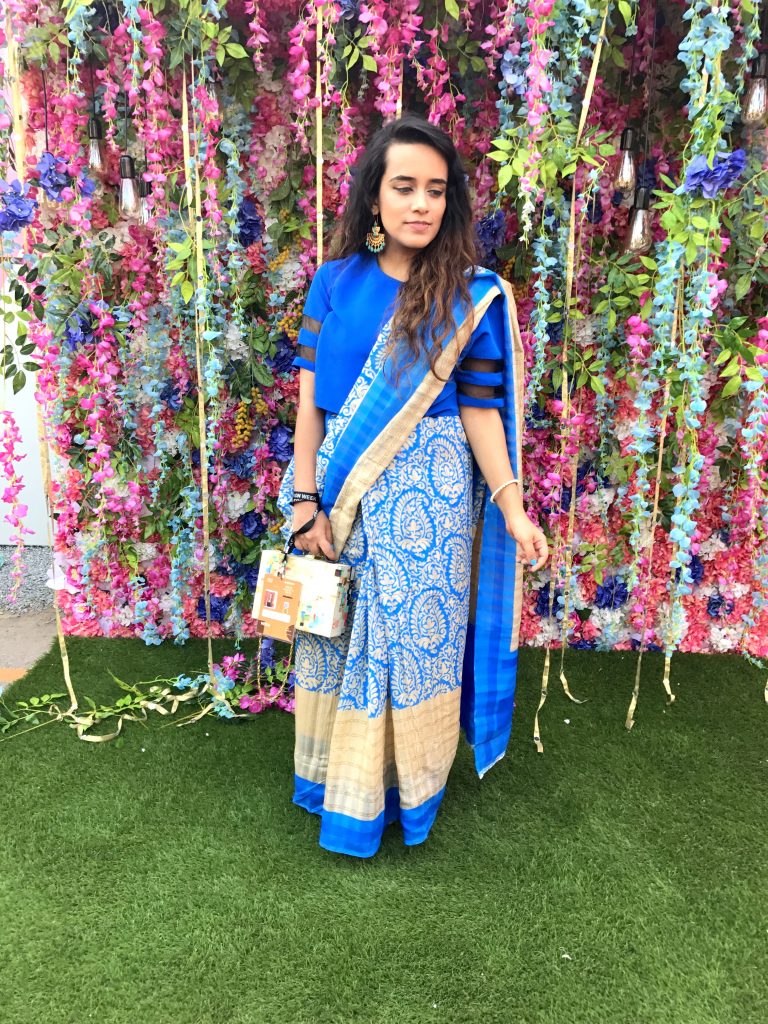 Fashion Week is my happy place. It is like having a birthday party on four days of the week.  I am excited about the shows, the clothes, the different set up for almost every show and the Street style.  I like how you can be anything you want to be without people judging you (or if they are judging you, it is totally behind your back so you shouldn't care).  It gives you a chance to experiment, be completely insane in your choice of look and go that extra mile to try new crazy stuff.
For instance, this time I wanted to dying to wear a Handloom Sari to be very precise. And after attending Fashion Weeks for quite some time now, this was the first time I did not prepare my outfits months before. The only criteria was to try things which I usually don't wear or is not my style per se. So no big crazy experiments this time, but little steps towards the unknown territory my friend.
I love Sari, I love women wearing Sari's but I was sure I would be clumsy and won't be able to carry the garment all day long with heels, blouse and bag. This particular Sari was a gift from a lovely brand I have been associated with since last two years. They let me choose and gift me a Sari every time I meet them and getting me so excited and then I come home and lock it away in my closet as I had no clue where and when to wear them.
When I realized that the First day of AIFWAW17 would be the Handloom day, the Sari found its way out and got it draped around me. As it was last minute, I wore this favorite blue Crop top with Organza sleeves to go with my blue theme. And for shoes I kept it simple in these one inch heels which were comfortable enough to run around all day. Plus guys, I kid you not but I used to think Sari won't look nice sans heels and I did learn my lesson now. It is the most beautiful and comfortable piece of clothing ever and can be practically paired with anything/everything.
Added this teeny tiny box bag to go with the look and finished the look with some winged eye liner and these gorgeous Egyptian blue earrings.
Outfit details with links:
Sari – Triveni Ethnics        |    Crop Top – Koovs, Previously worn here       |
Sandals – Koovs, Sold out. Buy similar here & here       |      Bag and Earrings – Closet Spa 
Photography : @ThepicturePhactory