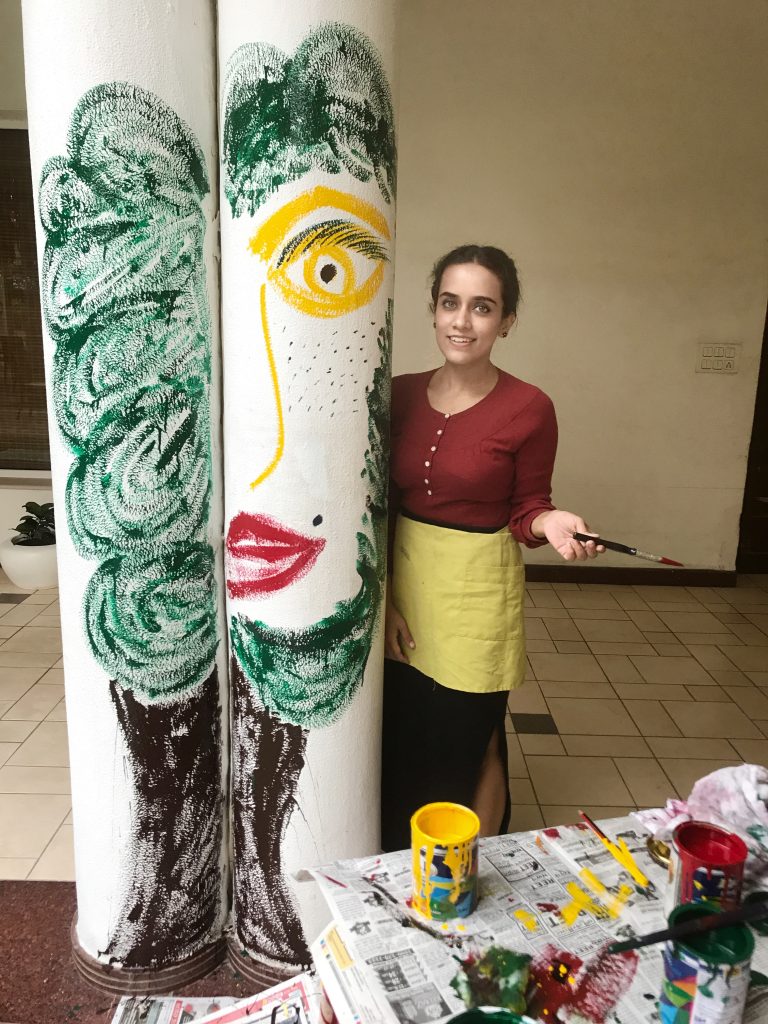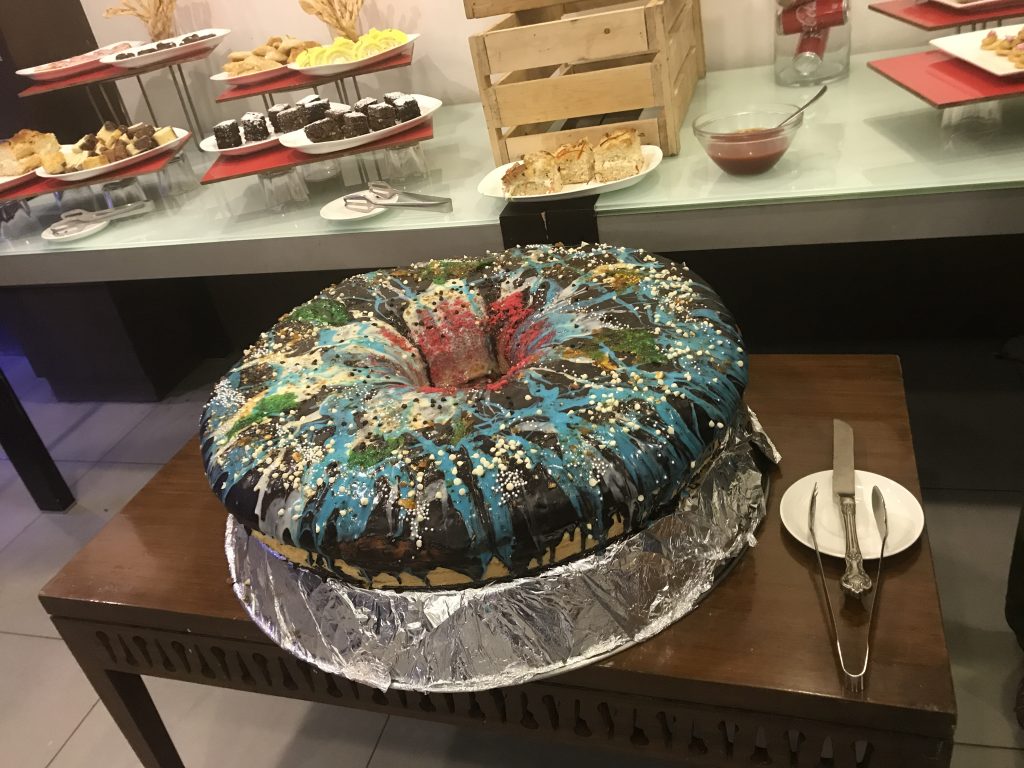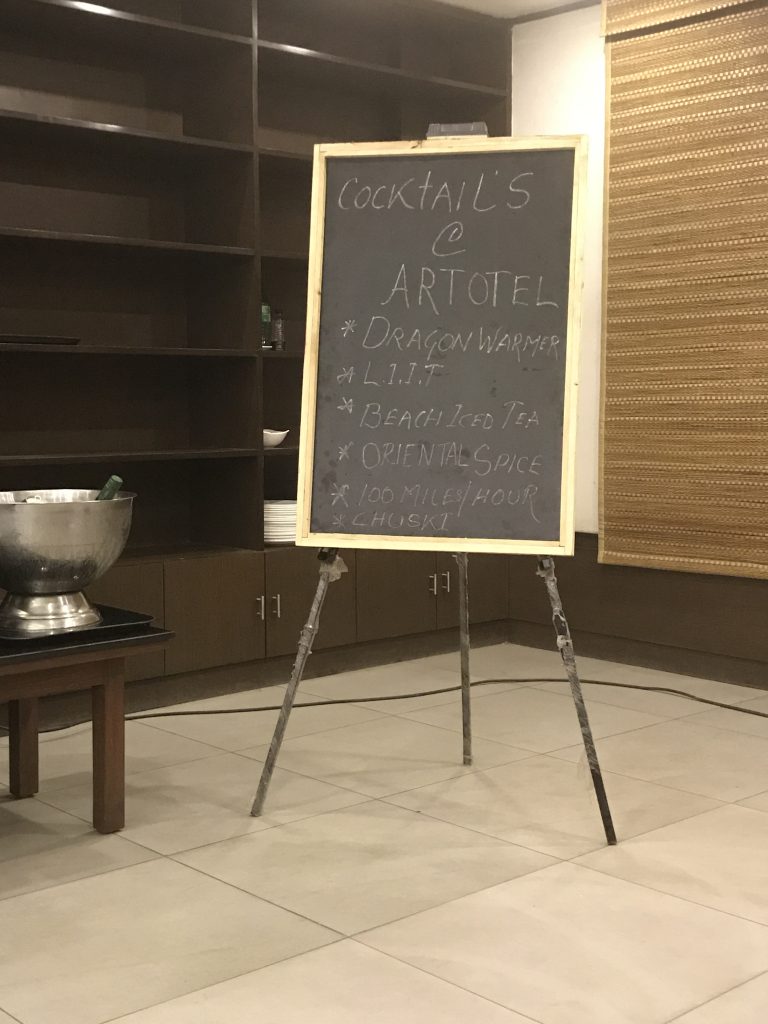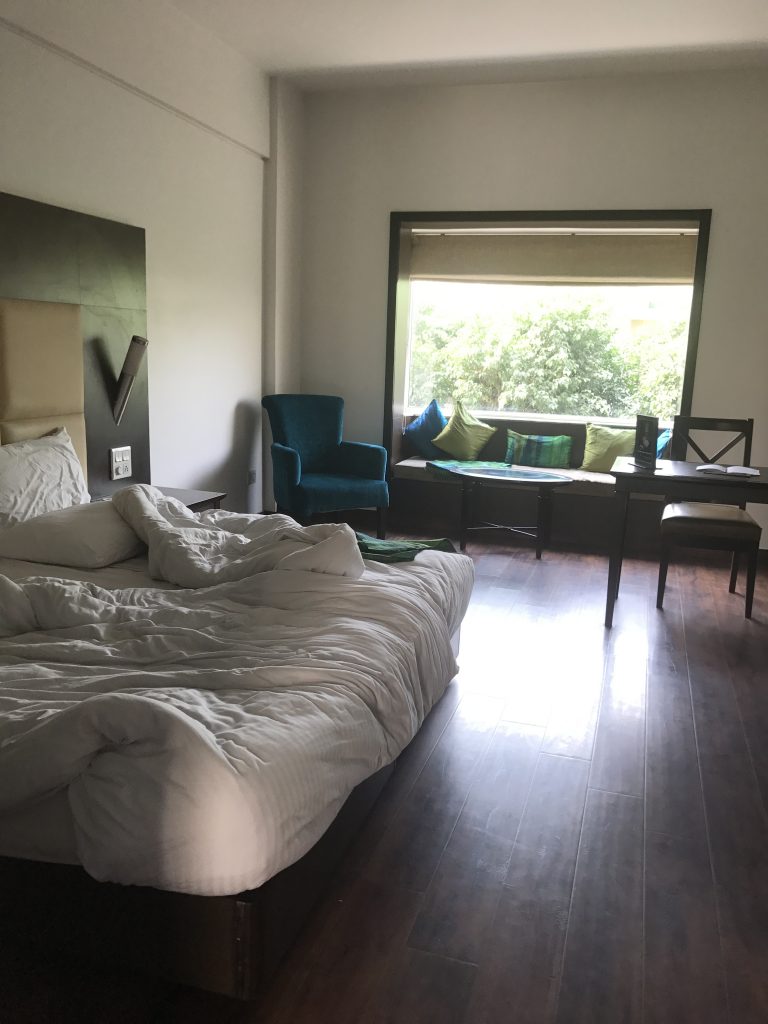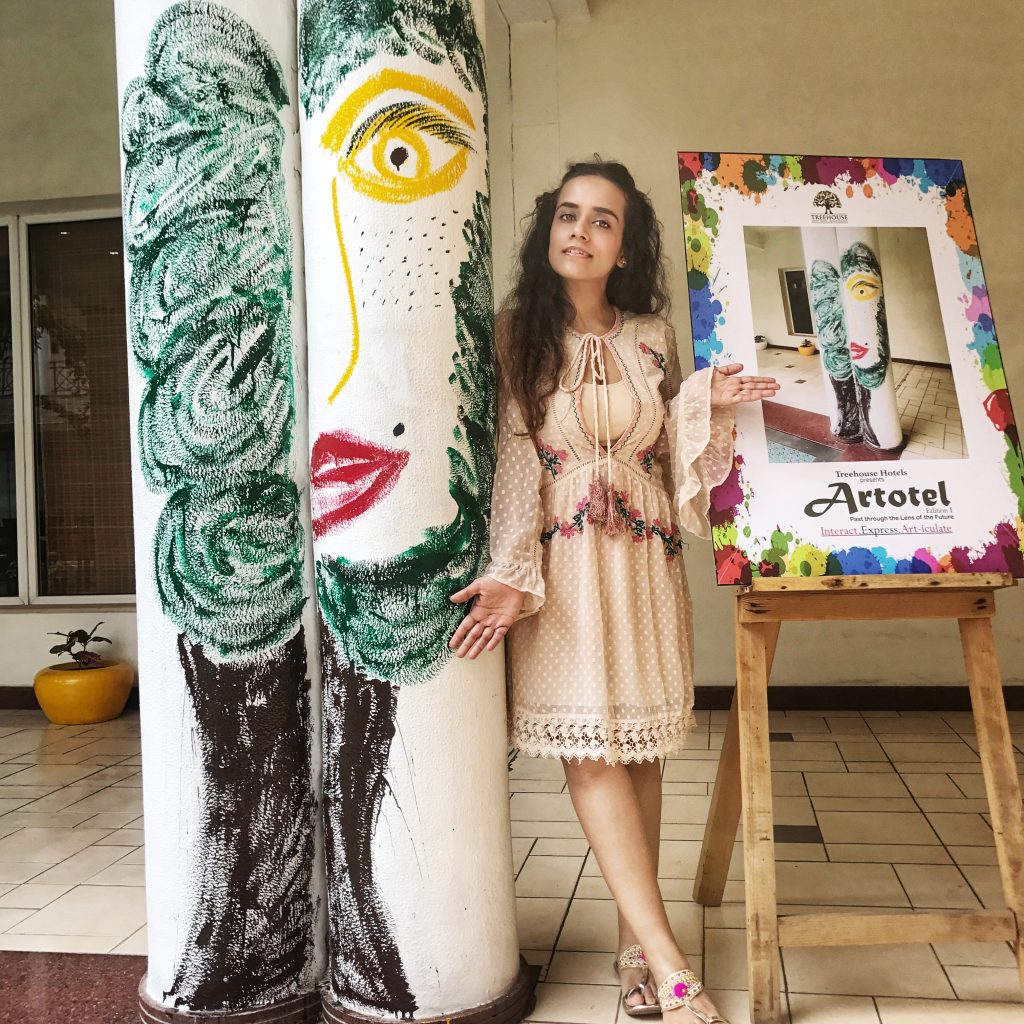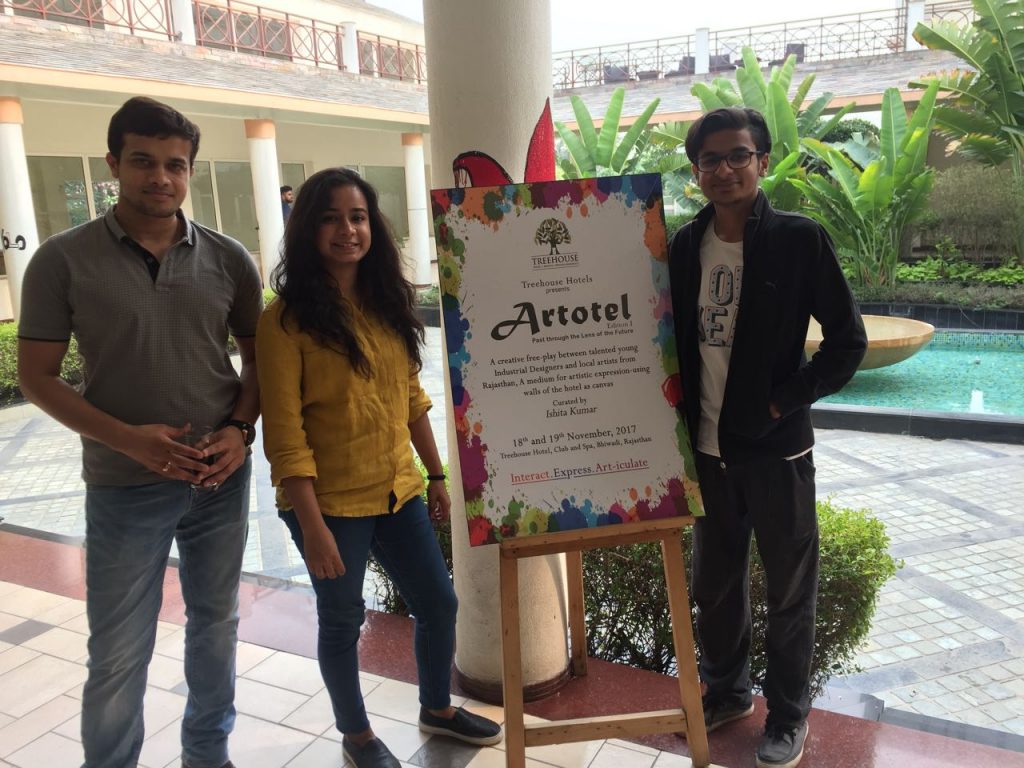 When you reside in Delhi and by your own admission have explored almost every nook and corner around Delhi for weekend Getaways, going to Bhiwadi, was a reality check. I was amused that had no clue about it till until few weeks ago.
Though I must admit, most of the getaway options are 5-6 hour drive away from Delhi, so when I got to know about the Tree house Resorts in Bhiwadi, it got me really excited. As a brand "Tree House Hotels" is already a premium name in the Hotel industry, I was assured of a comfortable stay already.
The part I was looking forward to most was that we will get to paint and have fun during the stay. Well of course this got me grooving. A Getaway which involved food, sleep, repeat; and to top it all there was something fun to look forward too.
Upon reaching the hotel (which by the way was a very comfy 2-5 – 3 hour drive) and checking in the luggage, we were called for snacks, where the wonderful Chef had created a huge Doughnut for us. We all went crazy and started clicking pictures for the 'gram and had a little chit chat introducing ourselves to each other before going back to our rooms and crashing.
After we were done with our lunch, we came down to business and were looking forward to the most exciting part of our itinerary, the painting! We were encouraged to paint on the pillars surrounding the lobby. Yes, you read that right. We channelized our Inner Picasso and painted to our hearts content to the sound of birds chirping, chilly breeze and greenery all around. It sure was such a beautiful experience to hold a paintbrush and not a phone to enjoy that particular moment.
So many more guests and kids joined us while painting the pillars. It sure was a beautiful sight to see colours splattered over walls and a smile on every face. If you come to think of it, we weren't doing something major, but how it made me realise that these little memories we are creating will be with us forever. I think each one of us is so dependent on technology that even our "me" time is with them.
This was followed by an evening on the art of mixing cocktails. We learnt some new cocktails and the types of glasses used for serving different cocktails. It sure was too much fun, when you get to try all the samples yourself.
The BBQ night was set next to the swimming pool, where amazing delicacies were served along with a Karaoke Session (I still get DM's about that night, haha)
Next day was spent exploring the Squash court & gym. I was highly impressed by their well-equipped gymnasium. All you gym freaks can breathe a sigh of relief now. And the kind people at Hotel made few of our paintings into posters which will be permanently at the hotel premises now. Also, our paintings on the wall will be there for few more months to bear witness a few more conversations and smiles.
Jayant Singh, Founder and Managing Director, Karma Hospitality mentioned –"Artotel is the first edition in our series, where we have worked with upcoming talent and local artistes. We have used the walls of the resort as the canvas, as we wanted the hotel to bear testimony to this event, and make the art a part of the hotel itself. We would invite our guests to also be part of such experiences and and express their inherent talents across multiple platforms, including art!"
Speaking on the same Ishita Kumar, Industrial Designer, said "We were very keen to bring a contemporary and relevant touch to the work of the local artistes, and it was interesting to look at how many things we took for granted in the 90's and which now no longer exist with the advent of new technology. It was a great experience to actually showcase this on the walls of the hotels, giving us a large canvas for our work."
So the next time you are planning a getaway where you can leave your phones in the room and enjoy the experience. You know where to go.
All in all, it was a wonderful stay. Artotel is in itself is a beautiful concept and first of its kind in India. Treehouse Hotels is the very first hotel, which has provided a platform to artists to showcase their art in such a creative manner. And I have immense gratitude that I was chosen to be part of this one of a kind experience.
To see more pictures of the Resort click here ; and for the pricing for the Tree House Resort in Bhiwadi, click here.
The final painting by the Local artists from Rajasthan. These amazing artists put in all the hardwork from Dawn till Dusk to create this stunning masterpiece. I love how they incorporated Natraj Eraser and Scooter in one frame, basically everything we have grown up around.