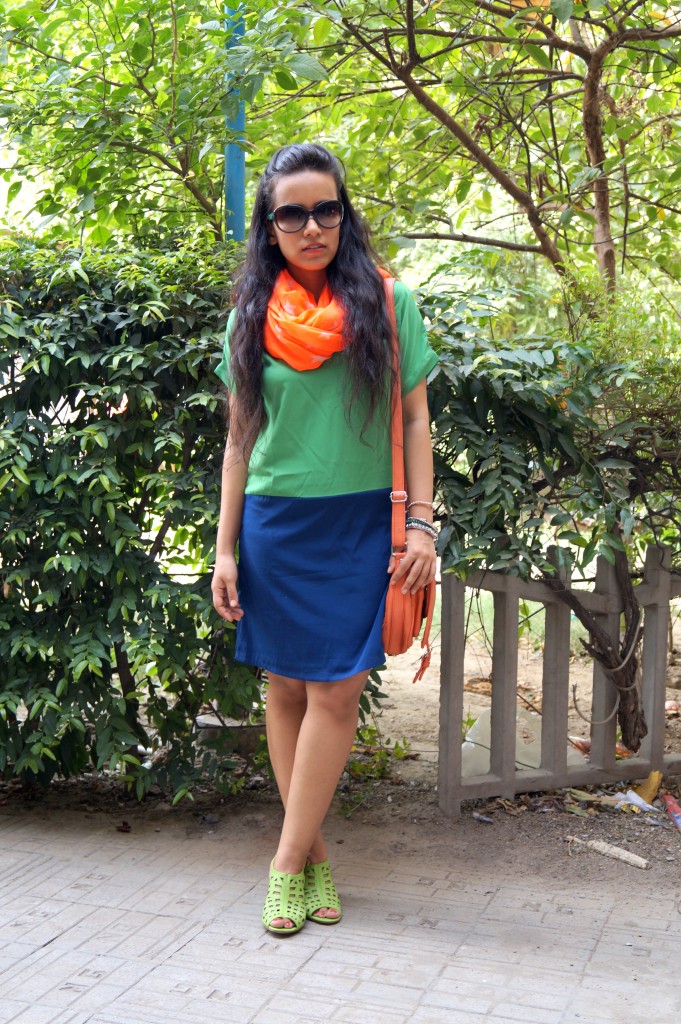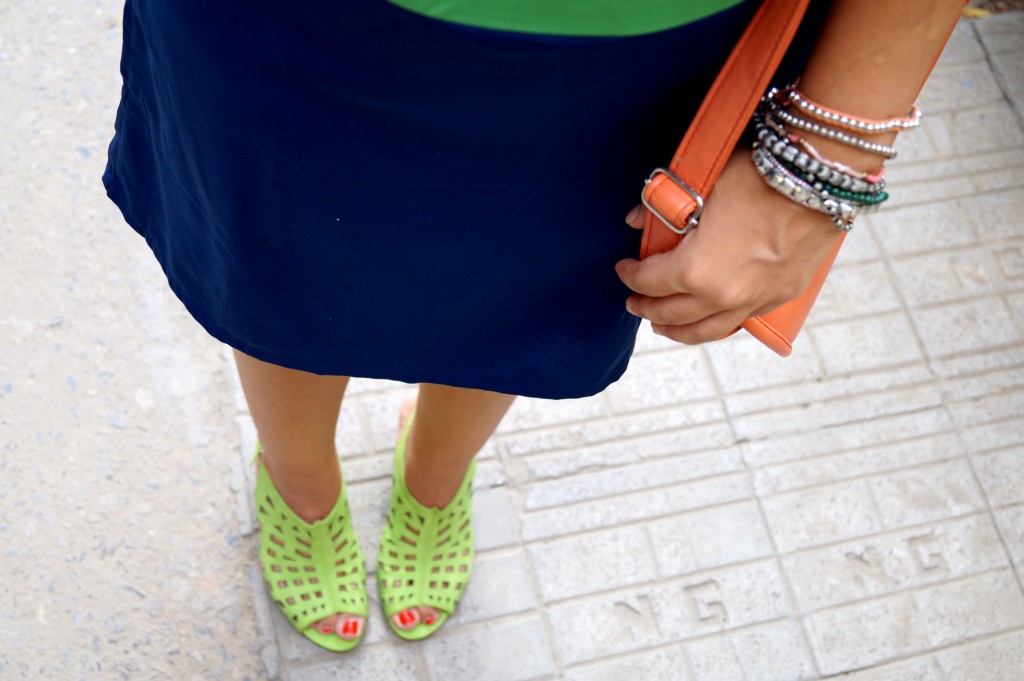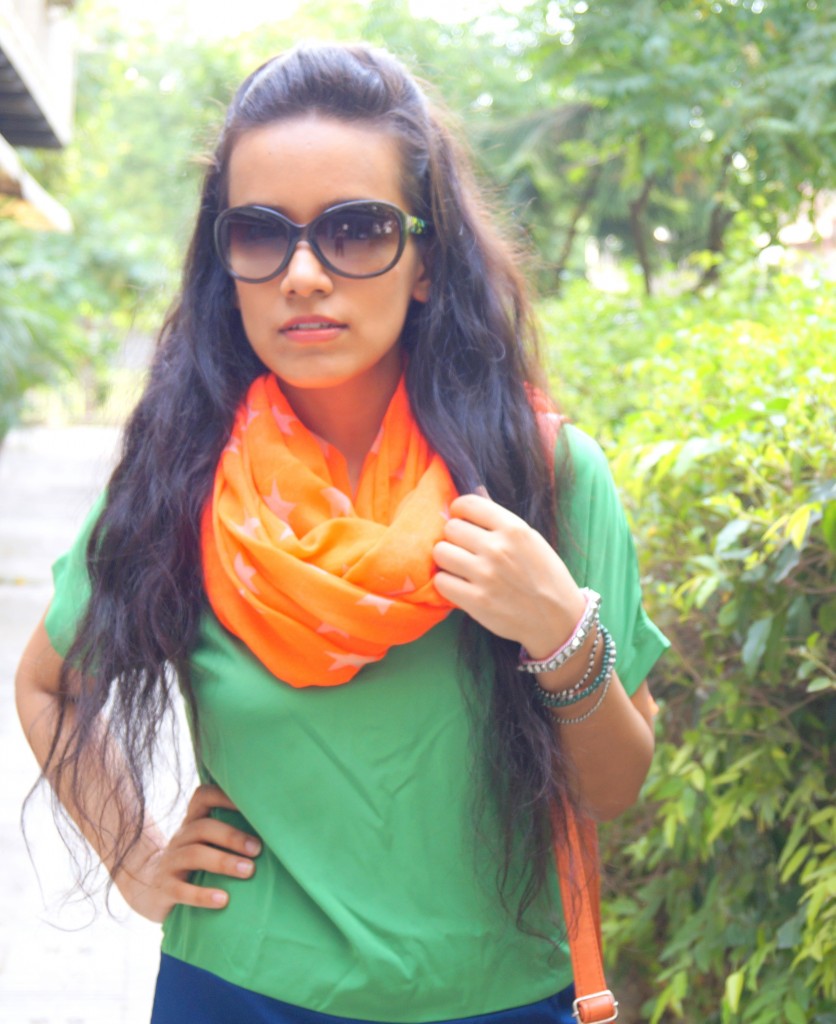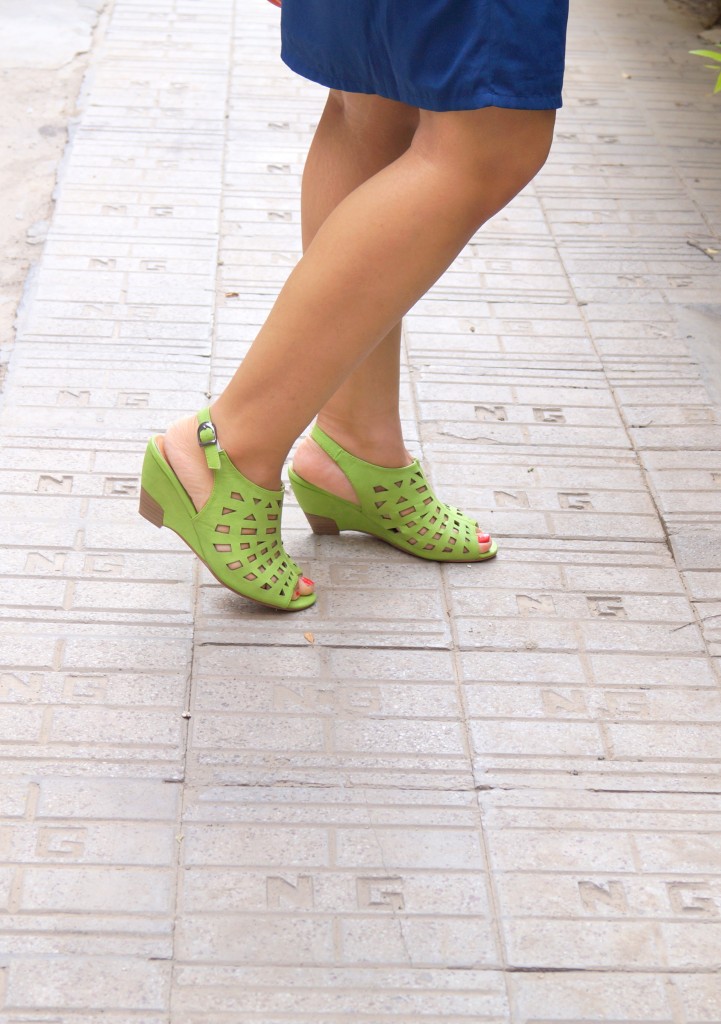 It is that time of the year again. What time you must be thinking? Well yes sales are going on , which I can't check(Shopping ban going on) , yes monsoon is almost here, things are getting costlier and people getting no salary hike.
No no I am not talking about all that. I am saying it's that time of the year when I feel heavier, uneasy, un-fit, basically my adipose tissue growing in a super fast speed.
So why am I telling the world about it? Because then I might feel embarrassed enough to do something about, simple.
Fitness should be part of life, like eating. I don't know how people only want to get fit when they need to attend marriages (read me) Showing off past laurels is not cool, but I did ran a marathon last year. I need to do that again this year and every year after that too.
Coming to this post, this is my go to shift dress. I wanted to break the color block of the dress with my over bright neon scarf. A shift dress is one of the most versatile piece of clothing you can own. You can literally wear it so many ways. For instance wearing it with nice wedges for office/meetings, with a clutch and stilettos for a night out and with a summer jacket and keds for weekends. I can easily think of more than 10 ways to wear it right now as I am writing this post. You guys are gonna see this dress a lot on the blog now. I feel I am kind of partial to this color combo of blue and green, like I did wear it here sometime back.
These wedges are a savior for days when a lot of running around is required and you still need to look put together. And surprisingly this pastel green is very versatile too. I am glad finally I can see lots of colors in shoes too when I go shopping. Go people and buy some color and experiment. That is the best way to add color to your wardrobe if you are a neutral dresser (I hope this is a word).
Happy Sale shopping!
Dress – http://zovi.com/ , ( more options here ) | Shoes – Tote's  | Sunnies – Vintage |
Bag – Thrifted | Scarf- Sarojini Nagar | Bracelets – Similar here
Photography : Minie