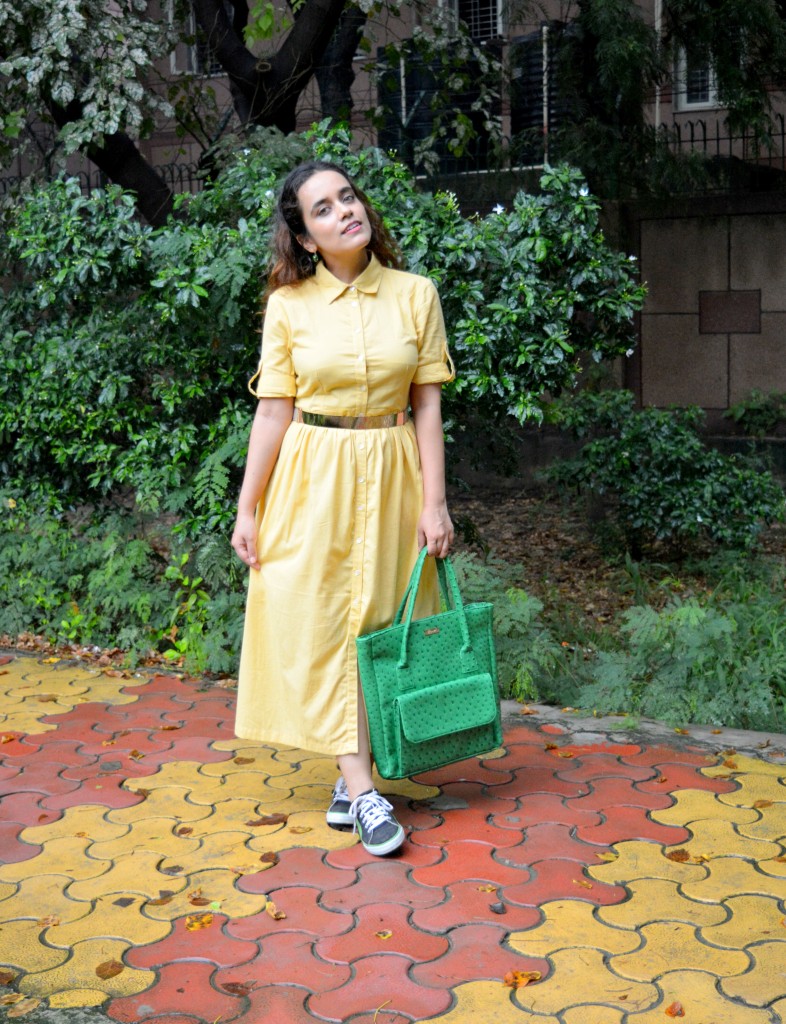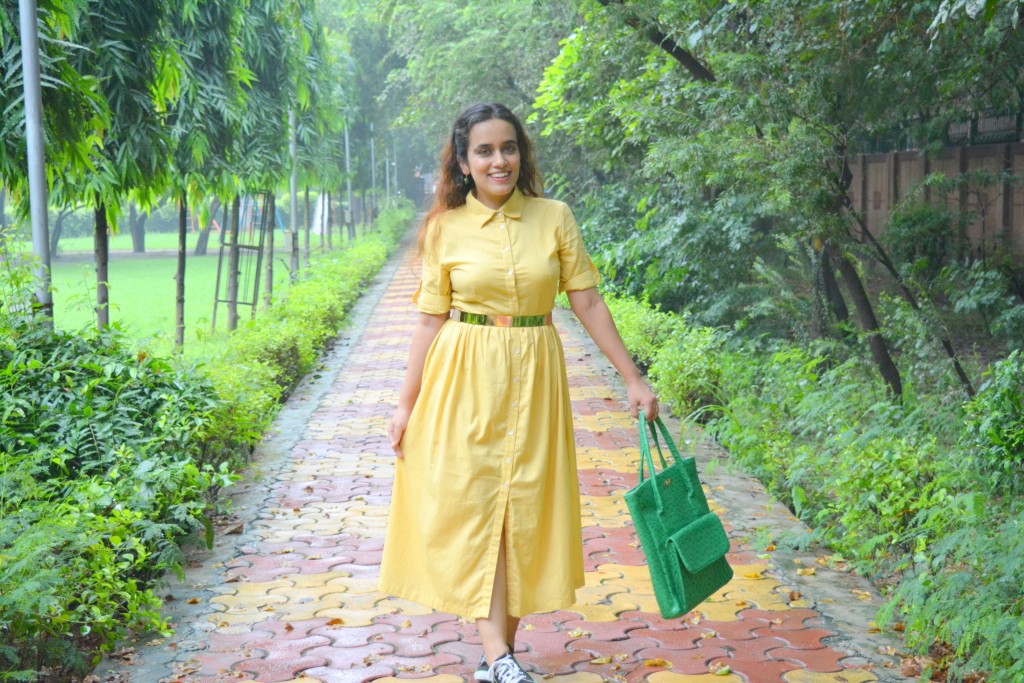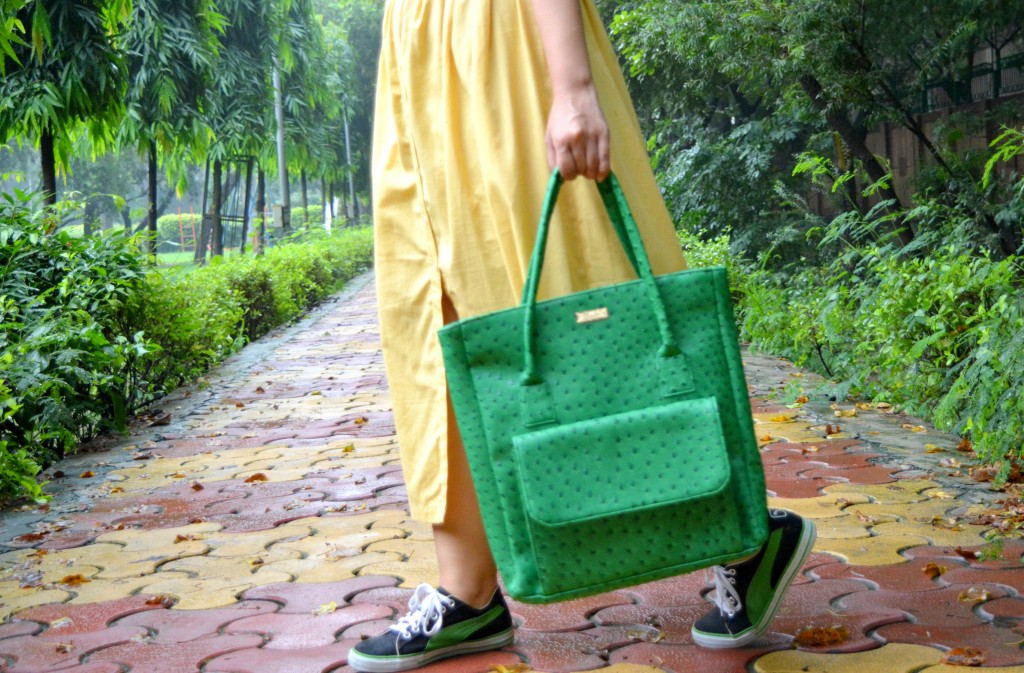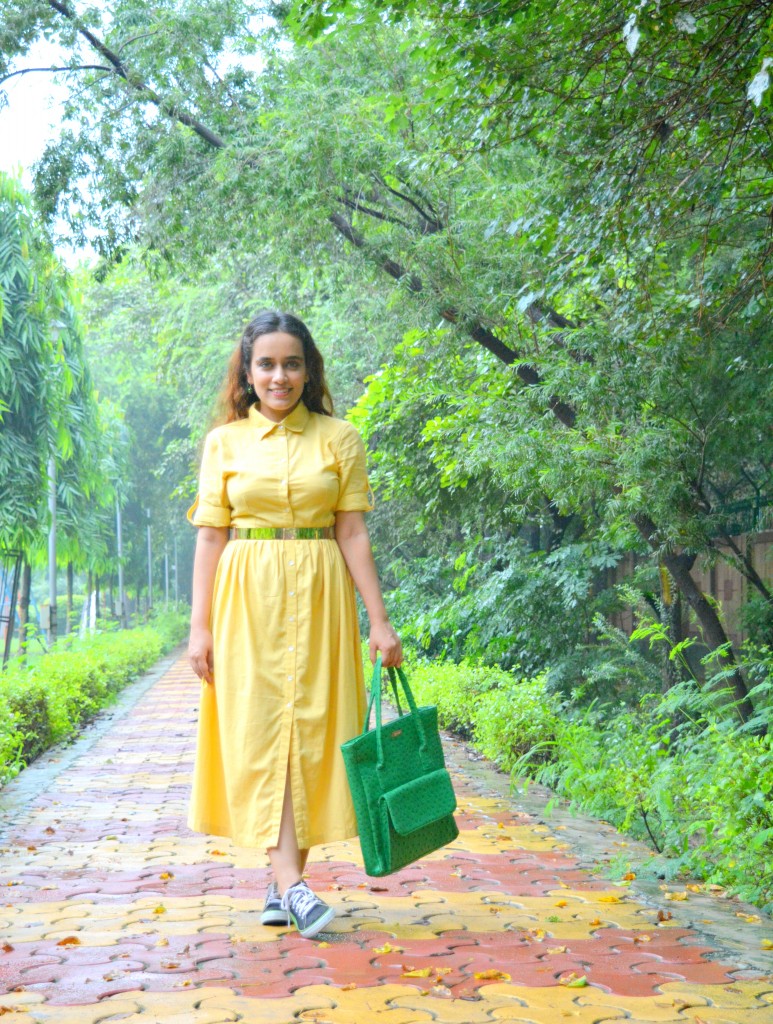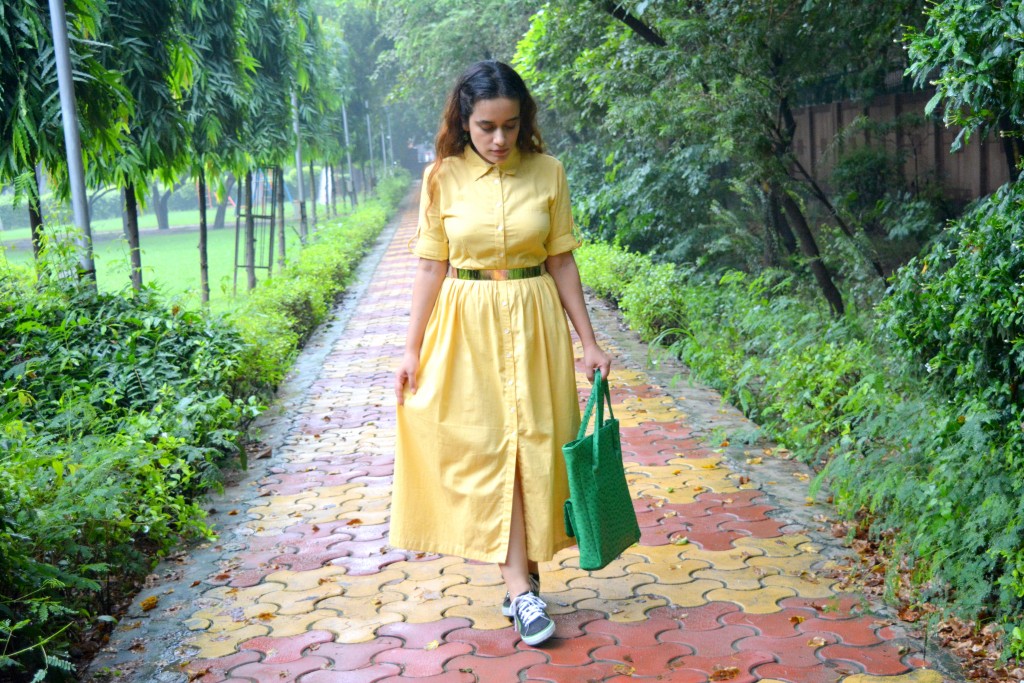 Is it just me, or the year just flashed by way too quick. It is September guys! Were you able to achieve(any) of the resolutions you made in the beginning of the year? No, I don't want this to sound like a last day of the year post, but where is the year gone anyways.
Do you know my room is all white, have always been white and will always be. That is the only place I love the white, otherwise you know the relationship between me and white, don't you? 😉 Do you know the only majorly "colored" thing in my room is my yellow fan. Yes, this TMI was part of today's post to explain the intensity of my love for the colour.
While growing up, I loved everything green. Why if you must ask, the reason was I used to think my eyes were green so the particular color was supposed to be my favorite. In adulthood I realized the eyes are Chameleon with a mind of their own so I started developing feeling for yellow.
Now, you have all the information you never needed so let's get ahead with the post. I got this gorgeous button down Maxi dress from Stalkbuylove. I love it has sleeves and is so comfortable that you can probably sleep in it too. Yes girls, it is the "IT" dress we all look for but rarely find. It can be dressed up and down depending upon where you want to wear it. I wore for a casual working and running errands day. Yes, you read that right, I could wear this "dress" at my workplace. This was a first for me and I love it. To really bring out the color of the dress, I added this metallic belt which went perfectly with the outfit. I know yellow is a color not everyone is fond of, but this yellow is really mellow( Hello, that's how I find the title of my posts :-P) and is not harsh to look at. It's not that bright and merges well with the skin.
This bag ticks all the right boxes as it is spacious, lightweight and that color is a conversation starter plus the quality is what matters and it is fab. Can we appreciate the little pocket in the front, which is perfect to store all the trinkets and can lessen diving in the bag scenarios.  PS – If a fellow doctor ask you the origin of the bag, then you may have to believe it. And I love how the bag actually complimented the dress so well and together they looked like match made in heaven.
I finished the look with my trusted old Puma kicks. I know this year is all about white sneakers, but let's get real It is raining cats and dogs these days and I am in no mood for cleaning.
Finally, for accessories, I matched my earrings with my bag ( which are so not visible in the pictures, duh) and I was good to go.
Let me know how did you find the post and I would love to see how you wear your maxi dresses. I will feature you on my Twitter, Snapchat and Insta stories if you tag me with your looks 🙂
And get some Yellow in your life please! 😀
If you are still not convinced with my Yellow theory, you can buy this dress in Pink (here) and floral(here).
Pictures – NG Photography
Outfit details:
Dress – Stalkbuylove, buy here     |   Belt – Bandra, Mumbai    |     Shoes – Puma, buy here  |
Bag – Syuuta, buy here ( They have orange colour too, buy here  )     |
Earrings – KFT accessories     |    Frizzy hair – My own and rains were kind, not.