Compact is the new Space! In this day and age when we are all running around carrying our World with us at all times, having compact stuff always make life easier. I am usually looking for things which can be used in more ways than one. So when I was Browsing through one of my favourite website India Circus I found a lot many things which are compact and multi-functional at the same time.
India Circus is the brain child of the talented designer Krsnaa Mehta. The website offers contemporary-chic, sophisticated, and affordable style without burning a hole in your pockets. It is about everything Gorgeous and useful with a touch of India in every design.
I will show you some of my favourites( wait for part- 2) in this post today.
This gorgeous Travel/Utility pouch has been a saviour specially when I go for holidays, where I prefer to travel really light and look fashionable at the same time. I carry my skincare and make-up in it on the go and then use it as a clutch whenever necessary. The vibrant colour scheme makes it easier to pair it up with almost everything in my wardrobe.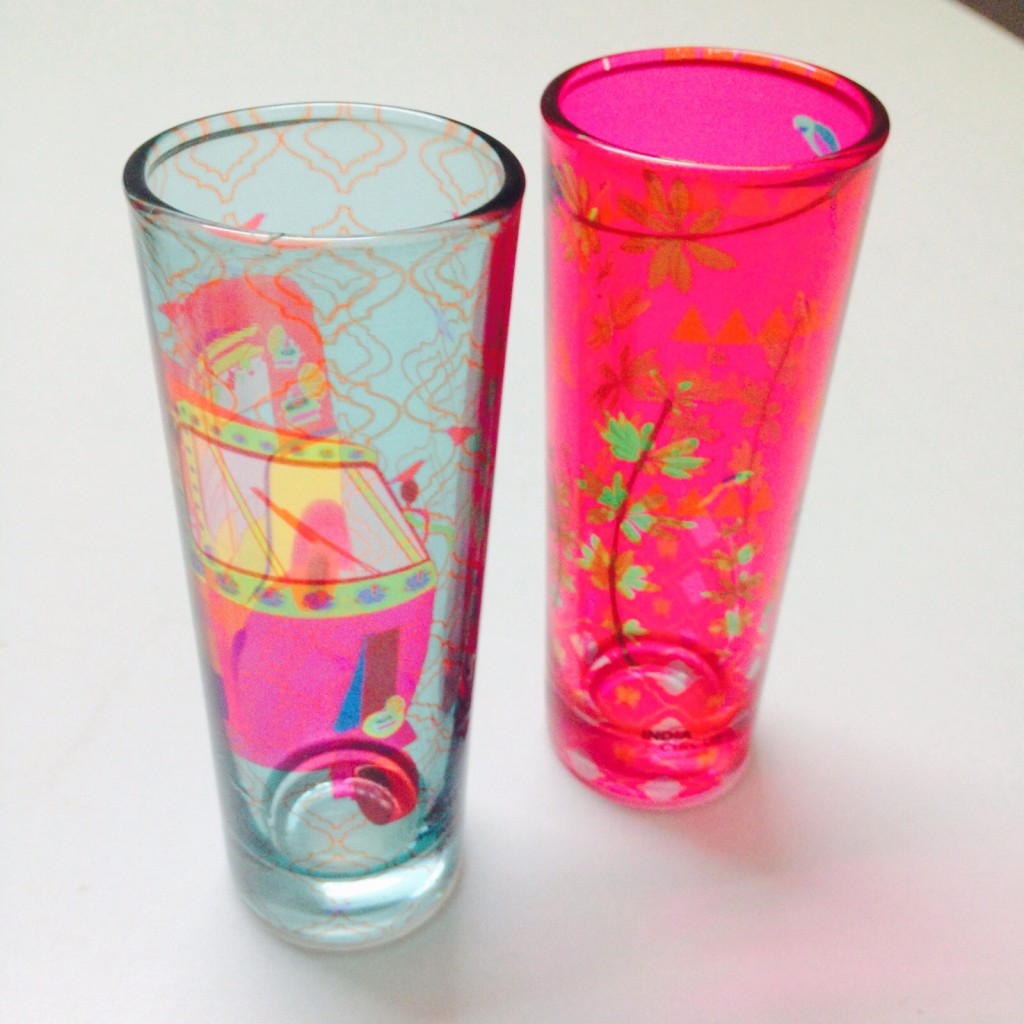 Look at these anf fall in love. I really have a thing for Shot glasses, I use it in more ways than you can imagine (let's save that for some other time). The USP of India Circus is the Indian element in all their products. The Pink shot glasses have beautiful lotus motifs all around it and the blue ones have an auto. Yes, you read that right. Printed cute little Auto, Rikshaw, Rik; whatever you call it in your part of the country. I have not seen the Indian version of Shot glasses ever before this. India circus surely knows how to surprise the buyer.
These glasses were used a lot during Diwali parties and I was wondering what to do with them now. The whole new trend of presenting every meal in portion sizes made me serve desserts in them recently( I made Coconut Phirni & layered Chocolate mousse if you interested to know) Trust me you guys, these Glasses have been an Instant hit ever since. They look adorable with desserts and stand true to my words that Compact is definitely the new space. Plus it helps the portion size is reduced and you might not gain that extra sugar weight. You must checkout the Moroccan inspired Shot glasses they have here.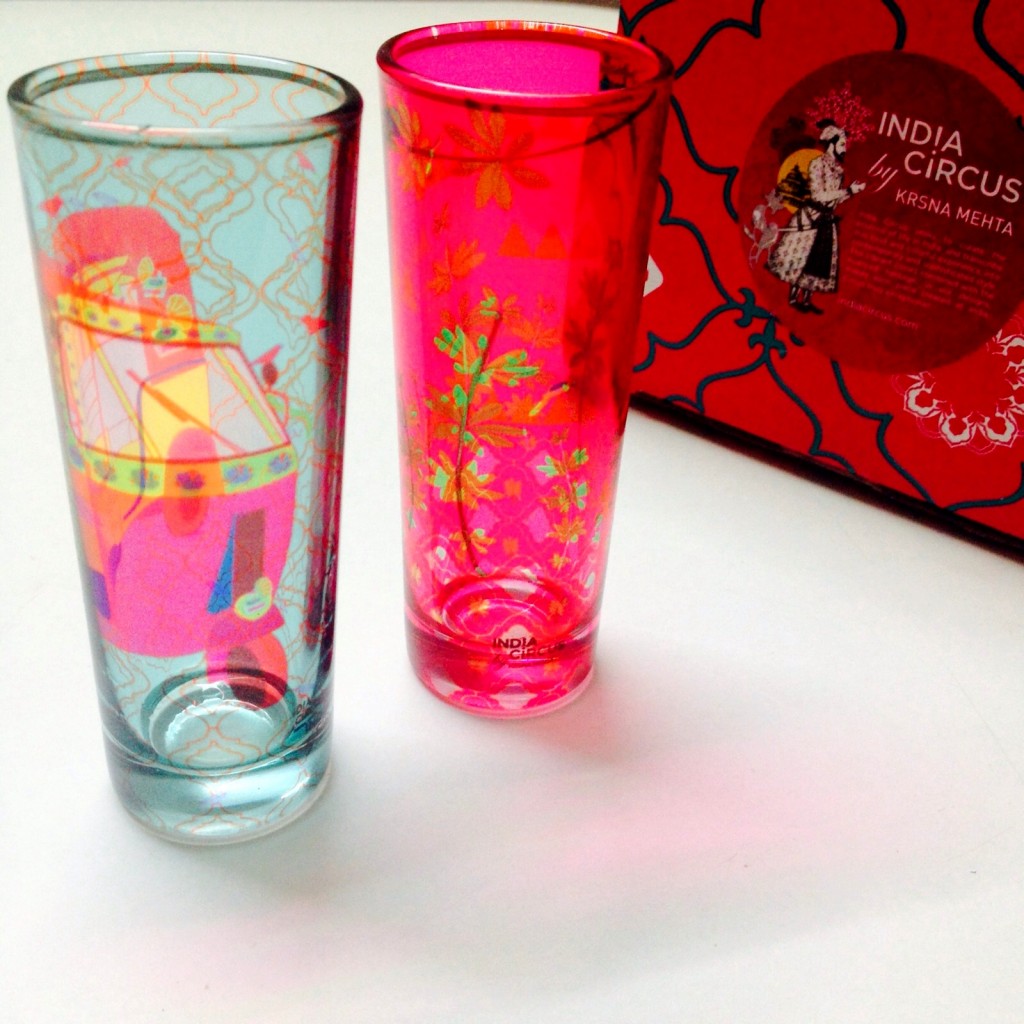 And I am so buying these Tumblers for myself real soon, they would make drinking water look so fancy.
Check out India Circus and tell me what all your favourite products are which you plan to use in more ways than one.