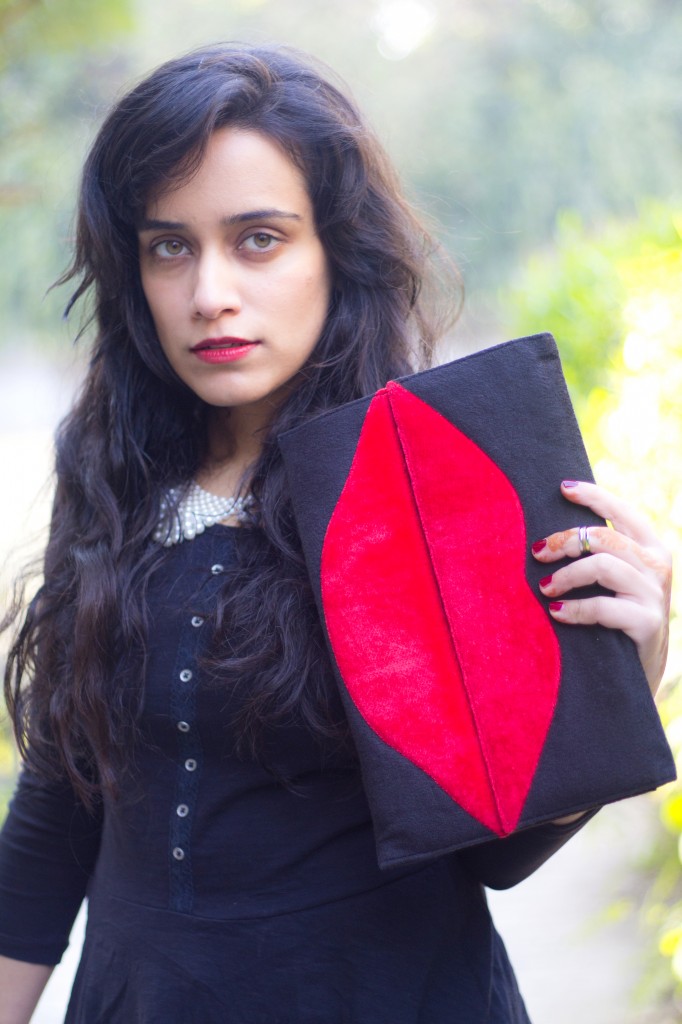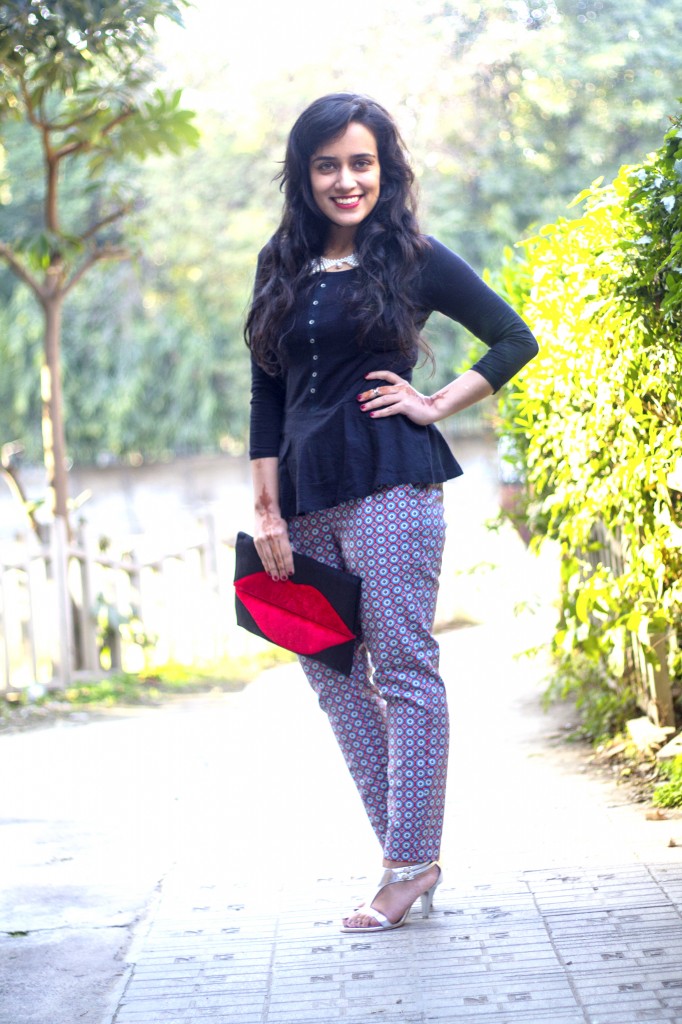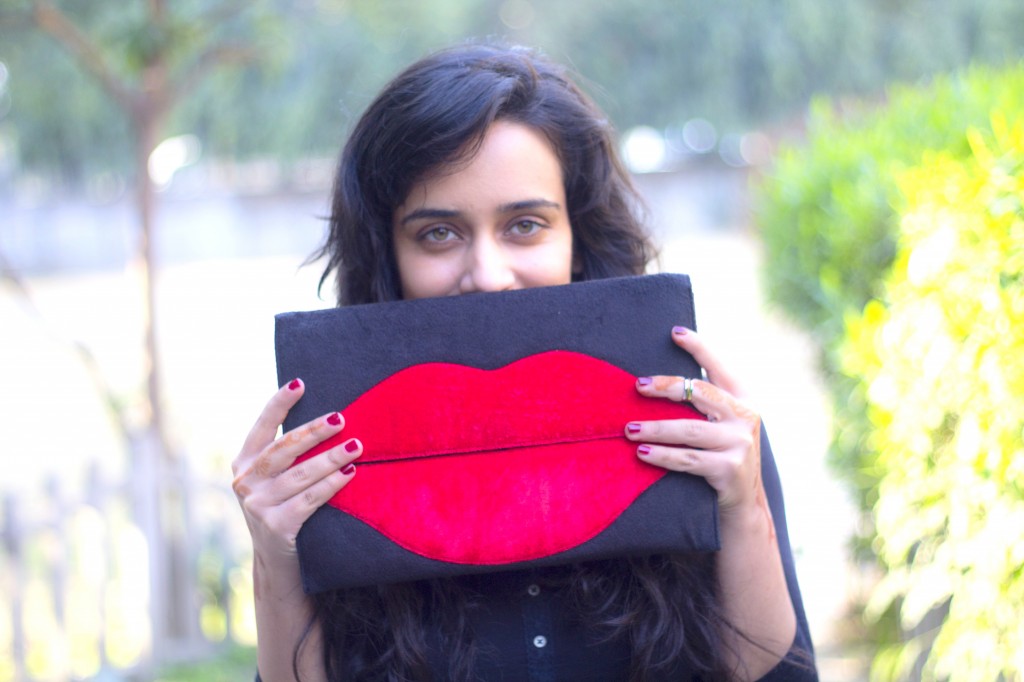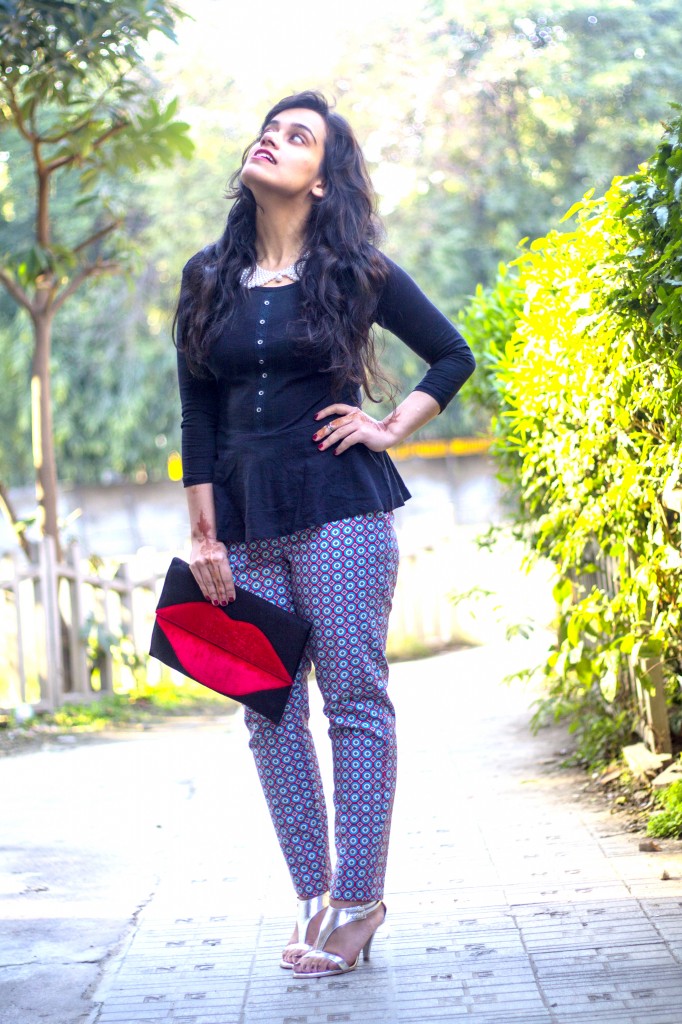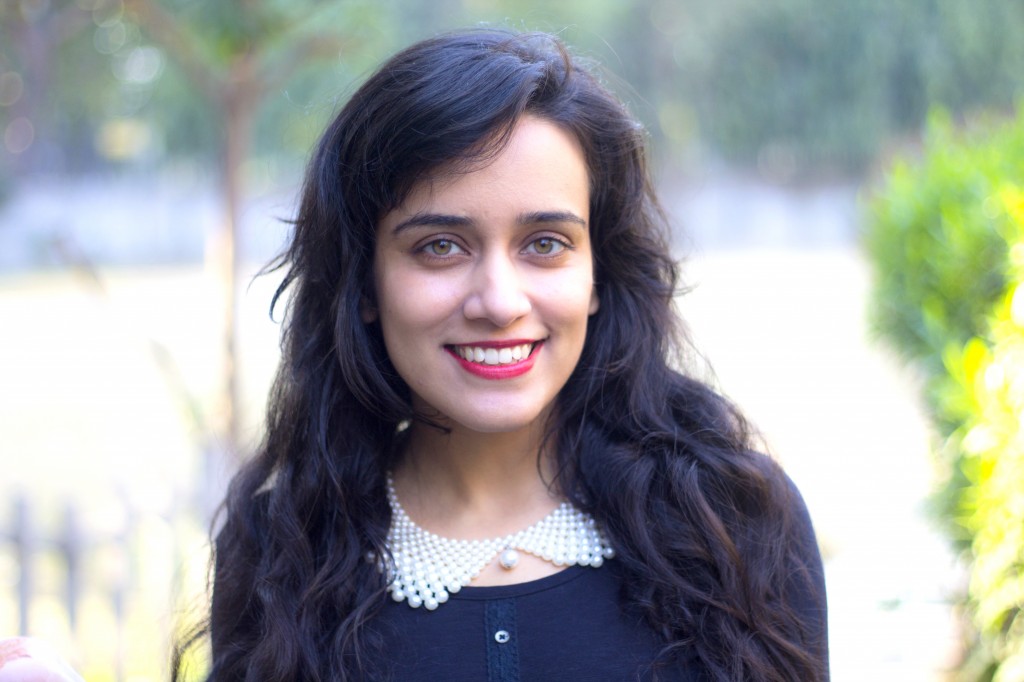 Oh gosh, I am not wearing red this Valentine's day. As much as I love wearing my crazy bright colors, I refrain from donning a red specially this time of the year because every where my eyes go I see just red. I wonder did I just exchange my eyes with Arnold Schwarzenegger from Terminator. Or I can't look like a clone ever, not the crowd. 
I love to celebrate just any day so this won't be any exception either. I just wish 5o shades of grey would release here sooner, haha! As our gorgeous Delhi is confused between climates right now, and I am amazingly unwell (Thanks immunity) so I gave my new dress a miss and wore my vintage mid-waist printed pants which I absolutely adore. I paired it with an 'almost' peplum top. Added pearl necklace and midi rings all stacked onto one finger. Also, did I tell you these are my first pair of Silver heels; I have always been hooked to everything gold that I completely ignored this poor color. Now babe, let me show you all this volcanic love I have for you by wearing you everyday. And aren't my tresses looking gorgeous here? I tried a new serum, put my hair in a bun for 20 minutes (the time I was applying and applying and trying to prefect my lipstick) and opened them a minute before clicking pictures.
And ofcourse there HAS to be something red for Valentine's, right? Here comes my red lips and red lips. Double trouble!? Yes please!
As I mentioned in my last post here, that I would be taking on one challenge at a time this year, so one of my shortcomings weak point has always been doing makeup and using makeup products. Want to make me super conscious, give me a lipstick/foundation. I own neither. Oh I do own a lipstick now. This year I am going bold, literally. And I promise, I will share all the tips/tricks I learn over the months in regards to makeup. But if you want to know regarding skincare and stuff, I could do post regarding that too.
It would be all about red lipstick, pearls and red lip clutch for me this Valentine! Plus i will be sending out handwritten letters to all the people i love. So if I ask for your address then hello you are special. What about you guys? What are your plans?
P.S- As i have a filmy blood, so here goes some of my favorite quotes:
Dear Couples– Have a romantic day full of love! You already have your You… complete me."–Jerry Maguire xx
Dear Singles – have a day full of love with your girlfriends. And remember this line from my all time favorite SATC – "Maybe our girlfriends are our soulmates and guys are just people to have fun with." xx
Dearest those who would curse the day – Please don't! Go out with your family, they are nice people and they love you, remember!? And please please wait for this (or something like this, the person needs to know you, notice you, love you the way you are) – "I love that you get cold when it's 71 degrees out. I love that it takes you an hour and a half to order a sandwich. I love that you get a little crinkle in your nose when you're looking at me like I'm nuts. I love that after I spend day with you, I can still smell your perfume on my clothes. And I love that you are the last person I want to talk to before I go to sleep at night. And it's not because I'm lonely, and it's not because it's New Year's Eve. I came here tonight because when you realize you want to spend the rest of your life with somebody, you want the rest of your life to start as soon as possible."- When Harry met Sally xx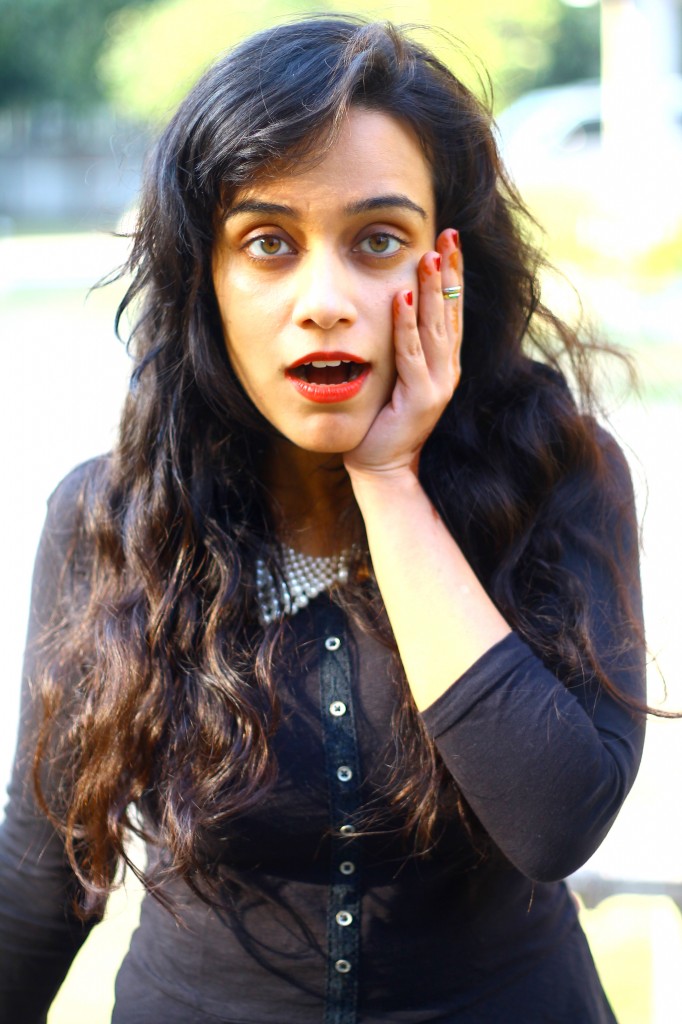 Where are thou my Valentine?  Mike testing 123 123 , are you listening? 😉
Top – Max  |  Pants – Forever21  |  Heels – Silver steps |
Pearl necklace – Here and here  |  Lip clutch – Nimboo mirch  |
Photography – Ayush Choudhary , special Thanks for the epic last pic 😀