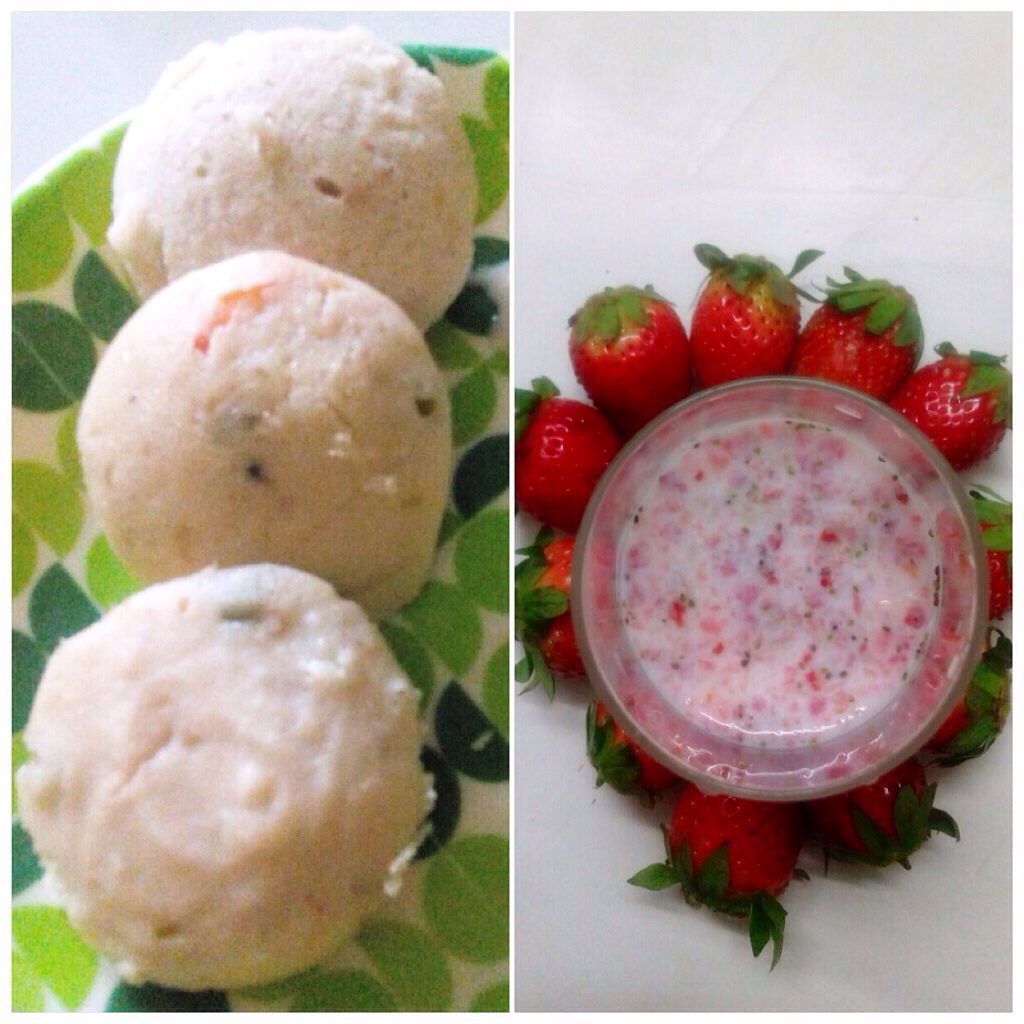 Today's Breakfast called for some Idli's and Smoothie.
I had some time so I decorated my smoothie glass in some 90's style, with strawberries around it. I wish I could click some real fancy pictures. But I am so used to being in front of camera that this thing might take some learning. Or then I get all cool thinking that I talk about food and not pictures. I will learn guys; I will click fancy food pictures one day!
I love Idli. Although I could have never thought I would ever say that. I was one person in my family who couldn't even stand to look at anything South Indian (just food okay) ever. Then I shifted to Mumbai and there I had to choose between to evil food styles. So I chose the lesser evil Upma and Idli's and let go of Gujarati food. No offence to any Gujarati here, I am just allergic to sugar. Allergic not as in 'I love sugar but I am trying to avoid it so I say I don't like sugar kind of girl' we have these days, but I really have sugar allergy since I was a juvenile.
I ate so many Idli's and upma's that they are part of me now. Home cooked Idli's are yum, but no one could ever replicate my Mumbai's Upma.
Coming back to my post, I had stuffed carrot Idli's (which I ofcourse did not make) and Smoothie with all sorts of seeds and strawberries.
South Indian Breakfast is super healthy and nutritious. Try to incorporate Upma, Idli, Appe, Dosa in your diet on weekly basis.
As always if you have any questions please feel free to mail me.
I hope you are having a fulfilling healthy Breakfast everyday!