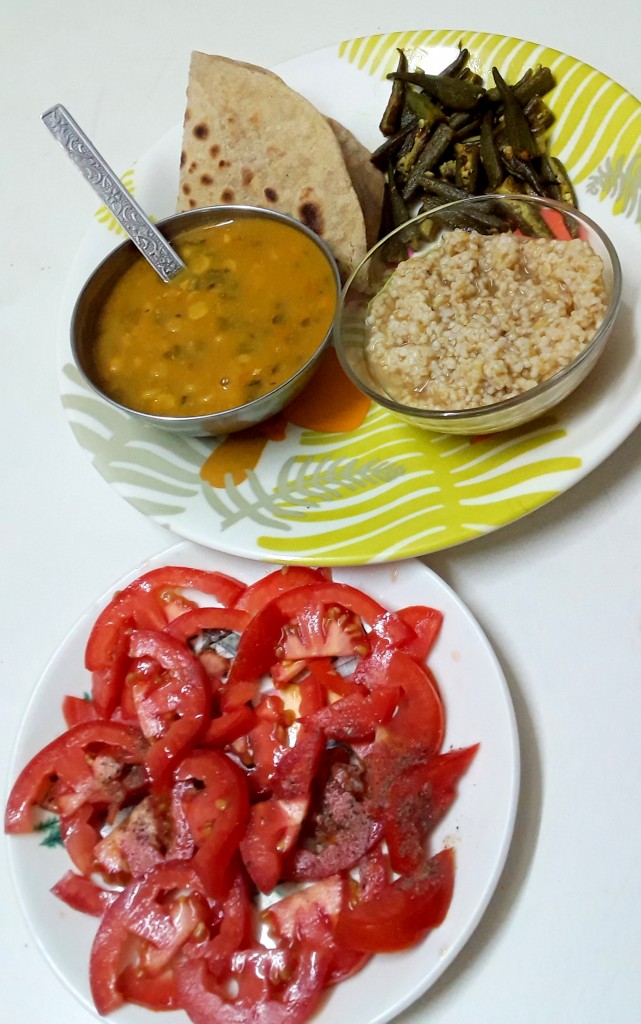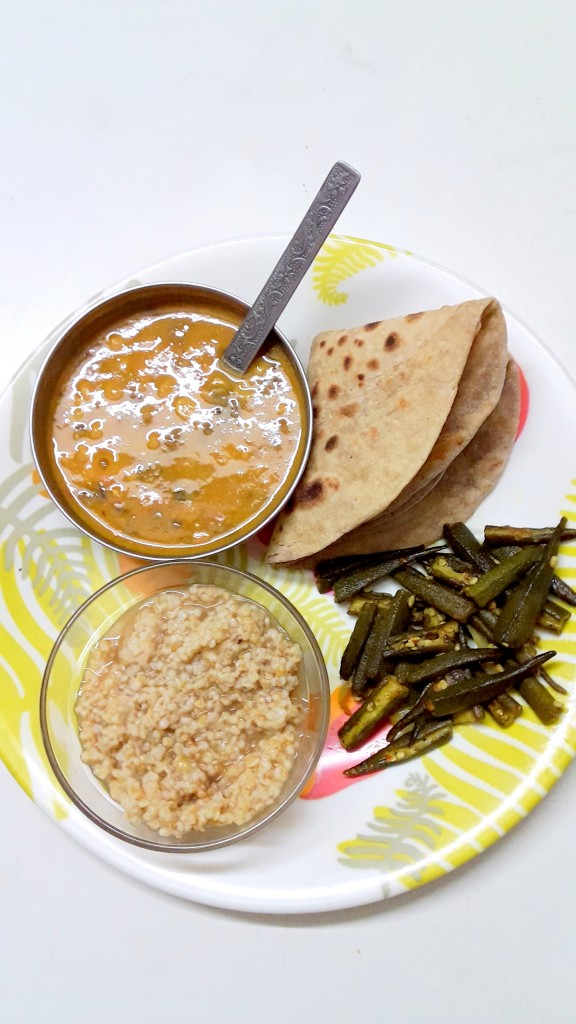 A little bit of everything on my plate for dinner. I do make a Khichdi of stuff and eat all the stuff I can lay my eyes on. This was one such day. I kept it simple though, but had a variety on my plate. This is great for days when you are absolutely bored with your food and want more even after having dinner. This is perfect to control that very smart craving you might get after you are done with your meal.
I had Lentils, Dalia, Roti, Okra and Tomatoes to give me company. And I can be very proud about the fact, this was enough to suffice my hunger pangs and put me back on track.
Little Bit of Everything
Cracked wheat ( Dalia) – It's day 19, you know the recipe by now, don't you?
Lentils
Okra
1 Roti
2 Tomatoes
– It is okay to let go once in a while, as long as we have healthy nutritious food on our plate.
– Although dinner like pauper, but we should never sleep on an empty stomach.
– Food should make us happy and excited. Sad face = sad body = zero results.
– There are no rules when it comes to food, just limit your quantity and eat what you truly enjoy. For example, I like my Okra minus onions, my dalia has no seasoning, tomatoes are a must have when eating lentils. The point is just modify according to your taste and needs and have fun with #winnerdinner 🙂