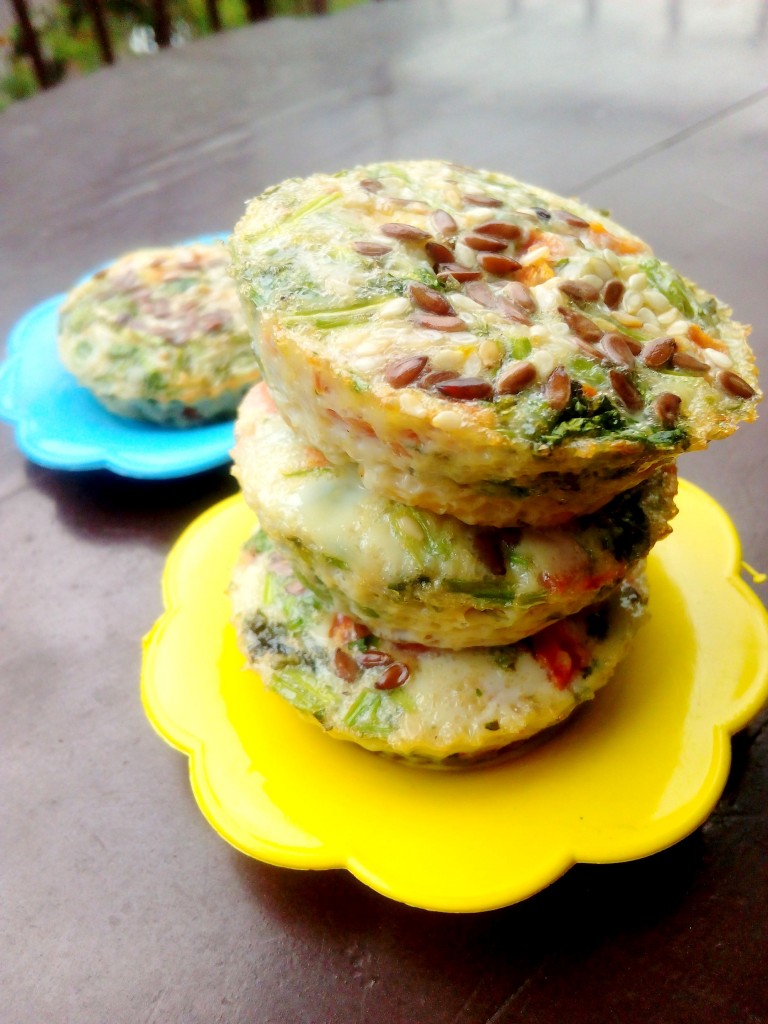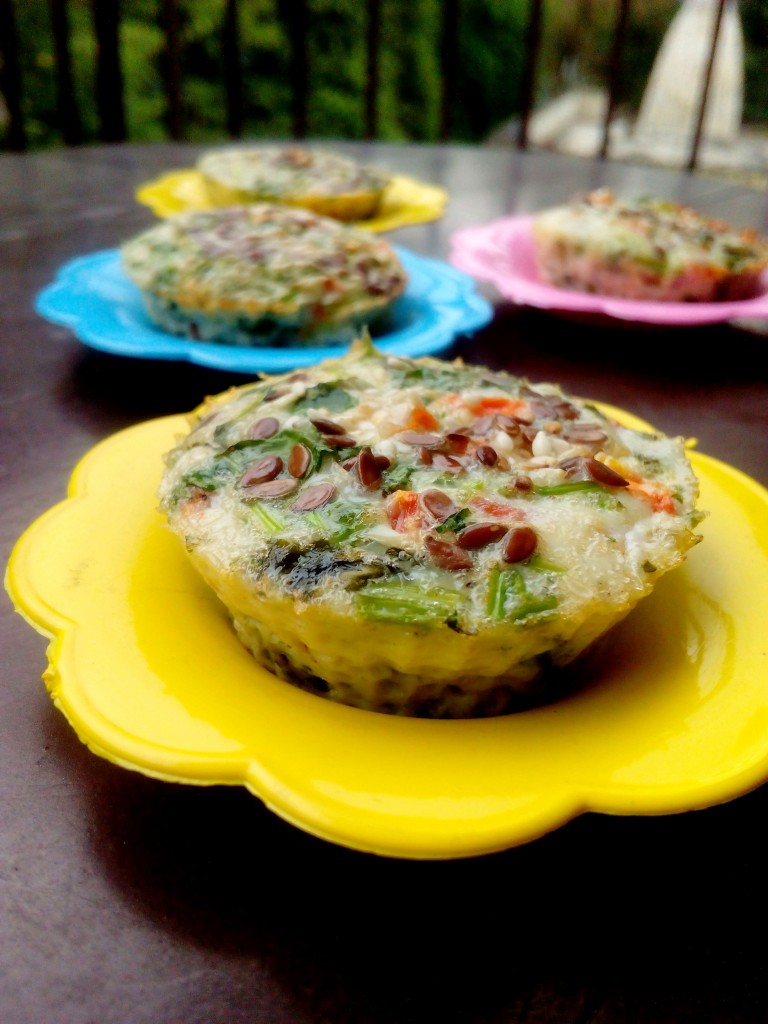 You know Monday? I know Monday! We all know Monday.
I love Monday. I love everyday. I love the sunlight on my face, birds chirping and car honking overpowering them. It's just that after late and busy Sundays my energy levels are not as high as I would like them to be. Who am I kidding guys? It's a Monday!
As I rush through my Morning routine, I prefer a Breakfast which is super fast, yummy (because happy tummy equals happy me), bright and colorful (I would like me some rainbow, Thanks) and high on energy to take me through the day.
This time this Breakfast found me, not the other way round.
These are Egg muffins. Or that is what I prefer calling them. You can name them anything. I just accidently made these once and now these are my usual Monday staples.
Egg Muffins
• Eggs
• Whisk the eggs with seasoning + veggies of your choice and lots of coriander
• Put the mixture in muffin cans, if you don't have these, you can use small bowls too.
• Top with loads of flax seeds
• Bake them for 8-12 minutes at 170 degrees, while you get ready.
• By the time you get ready to leave, pop these muffins in your mouth on the go.
• Reach work on time and be happy!
I know so many of my friends, who are constantly taking multi vitamins or just visiting Dermatologists quite frequently. There is no harm in either of them, but I guess everything starts with the food you eat. If that does not help then of course consulting a Derma is a must.
We all look for super fast solutions to our problems these days. There is a rash, put this ointment. There is a pimple, apply toothpaste. There is hair fall, and then go for Hair rejuvenation spa. We have stopped listening to our own bodies. Listen to what they are trying to tell us. Simple foods can help us a lot better than external temporary stuff.
Simple stuff like adding Flax seeds to your diet can give you so many benefits than you can imagine.
This tiny seeds helps you in so many ways and are not expensive either. I would call them super cheap if I may say so.
Benefits:
• Helps preventing cancer.
• Helps lowering the cholesterol levels.
• Contain Omega 3 oils – great for people who don't eat fish
• Improves Blood sugar
• High fibre content
**Use upto a teaspoon in the beginning; don't go too overboard with excitement.
** Pregnant women can avoid it.
You can buy 200gms  here
1kg buy here  – I buy in bulk.
If you need any suggestions where all you can include flax seeds in your diet, please feel free to leave a comment/message here.
Happy Monday!