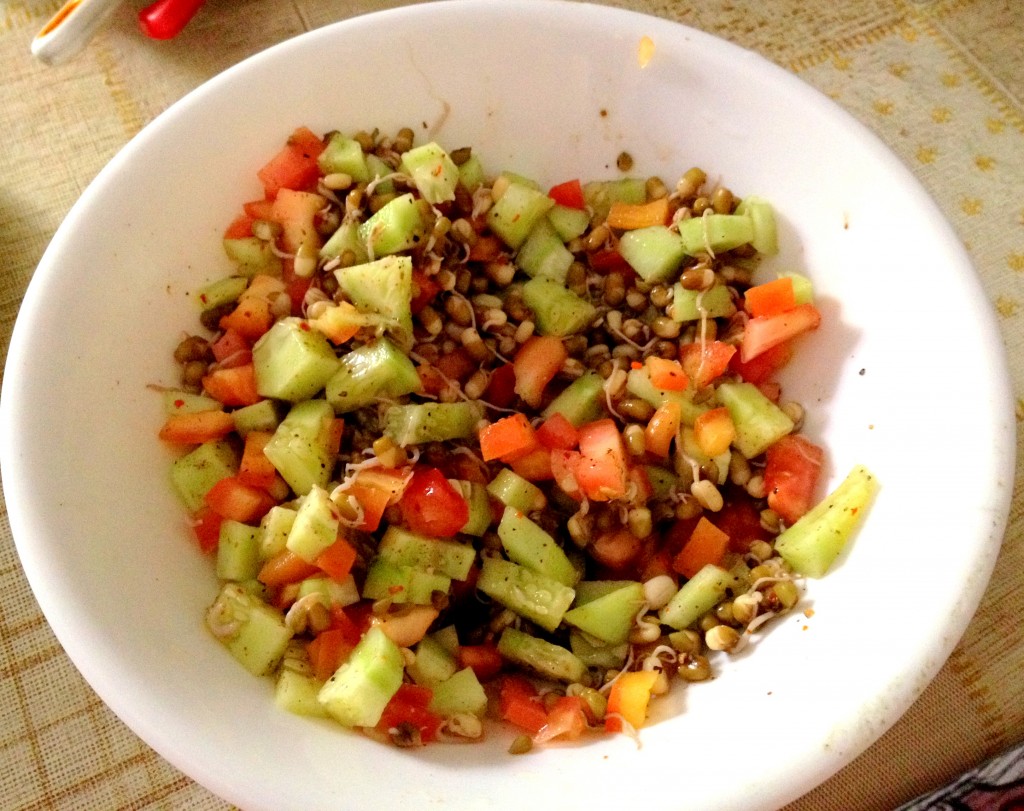 I had a great Saturday, with insane amount of good food at someone's place I visited. What do you do when you see a LOT of yummy food on the table. Eat it all, I would say. I did limit my portion size, but what to do when there is so much to taste from.
You know the story from Snapchat, don't you! You saw ALL that food, don't you! Don't blame me then 😉
For dinner I was full, so kept it cool with some salad.
PS – Clicked the picture when I was half way through my dinner. I love fresh, crunchy, lemony salad.
Sprouted Salad
Sprouted mixed grains
1 Cucumber
2 Tomatoes
Dressing – 1tb spoon Coconut oil + 1ts Apple Cider Vinegar + 1 Lemon + Lemon zest
– Mix everything up in a bowl and add the dressing.
– Serve fresh and eat!
* Buy Coconut oil for cooking here.
* From salads you get fiber, antioxidants, and so many other health benefits.
* All the ingredients in dressing are great for skin and body. Basically you are winning even after what you had for lunch and all day!