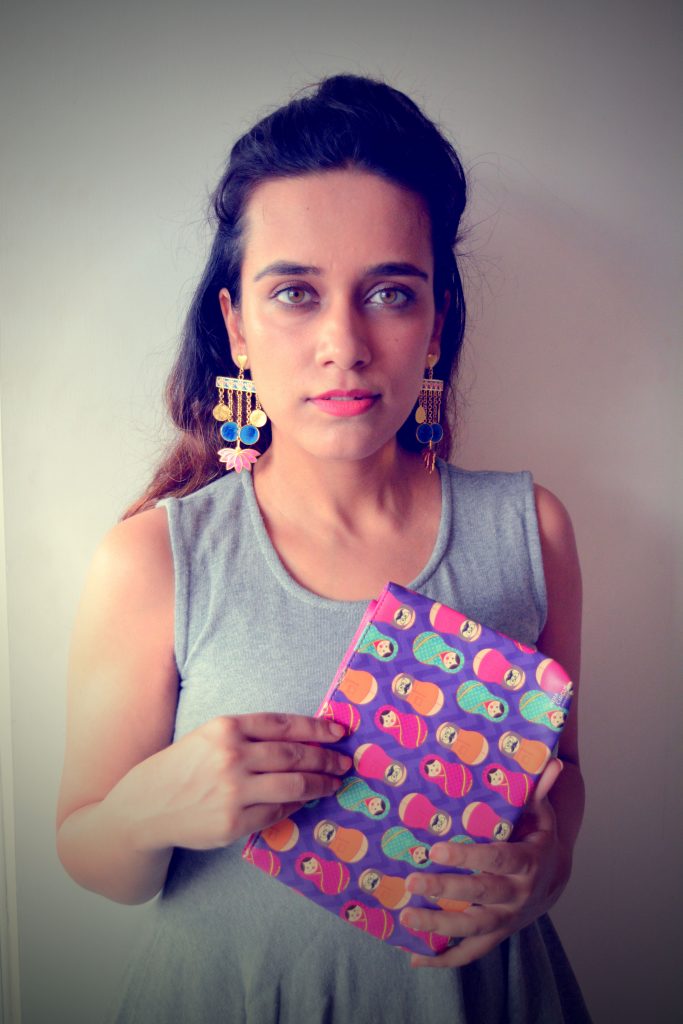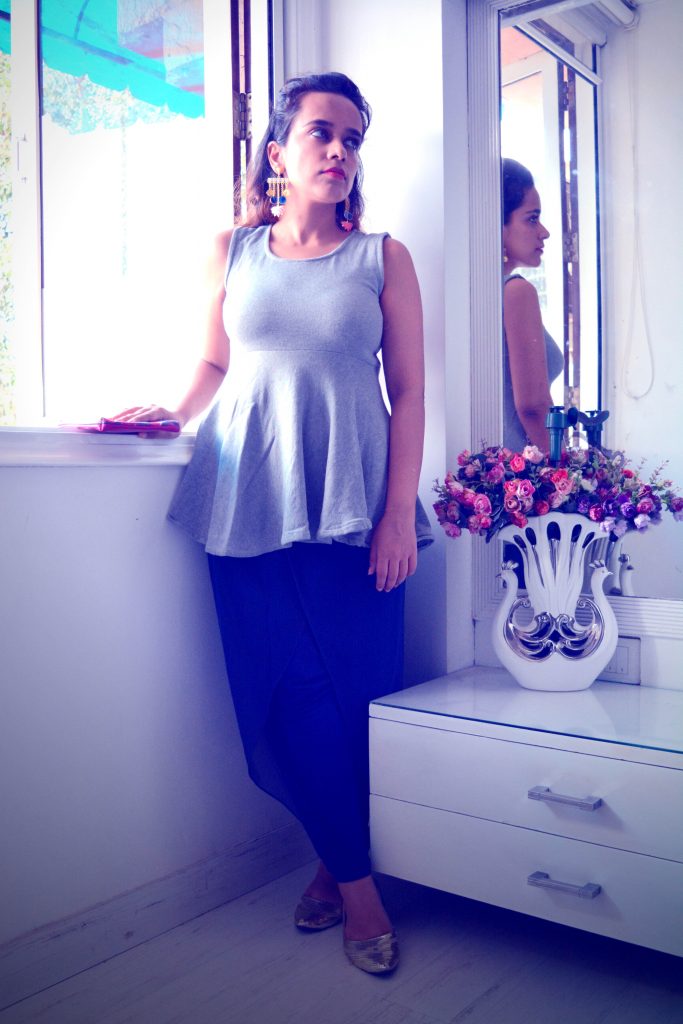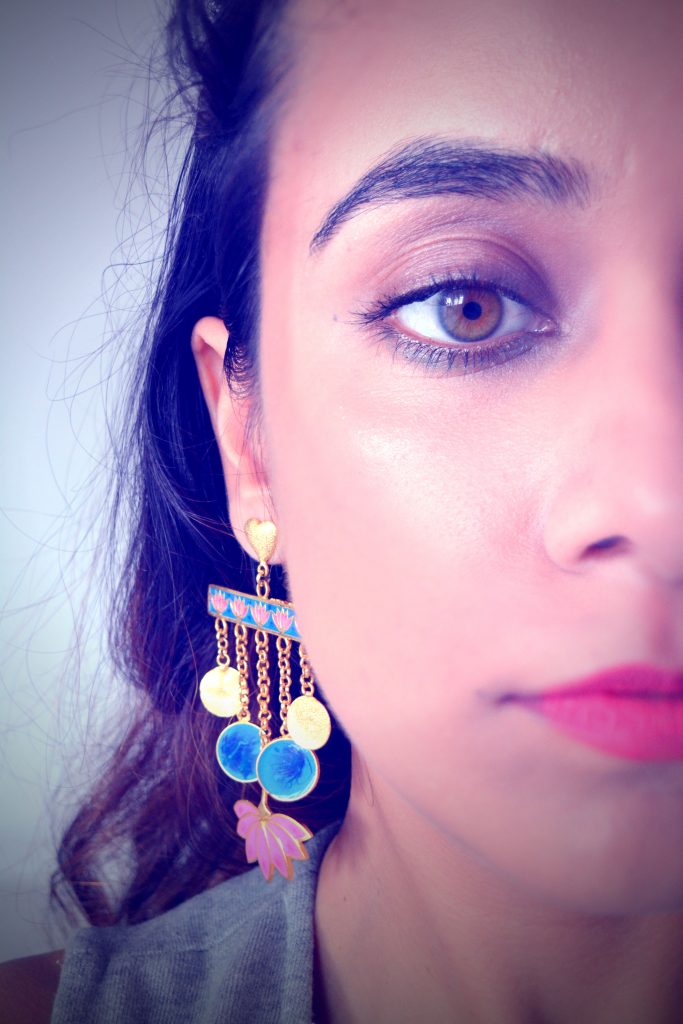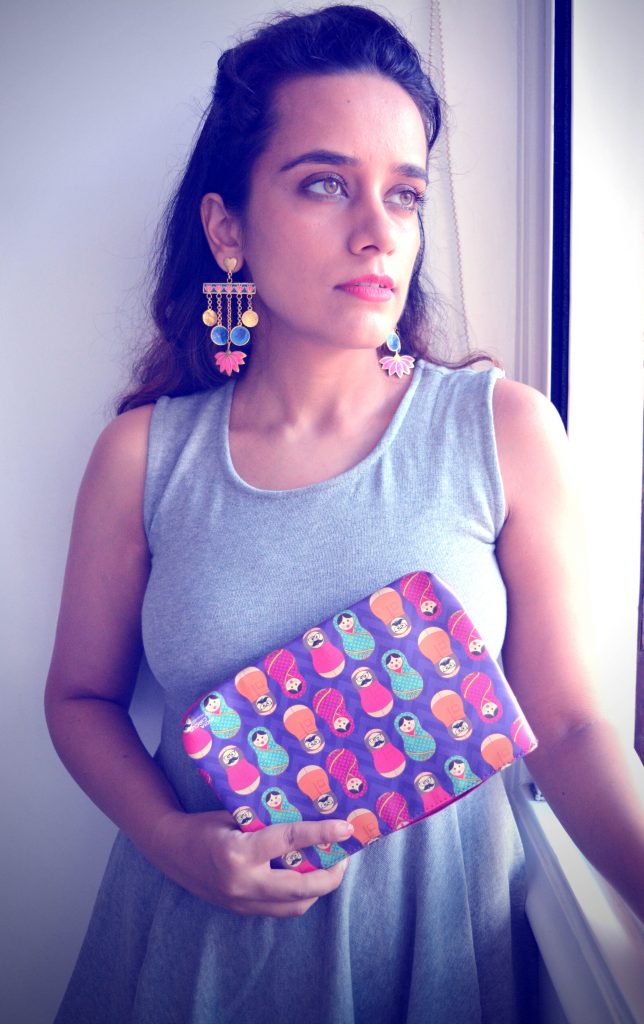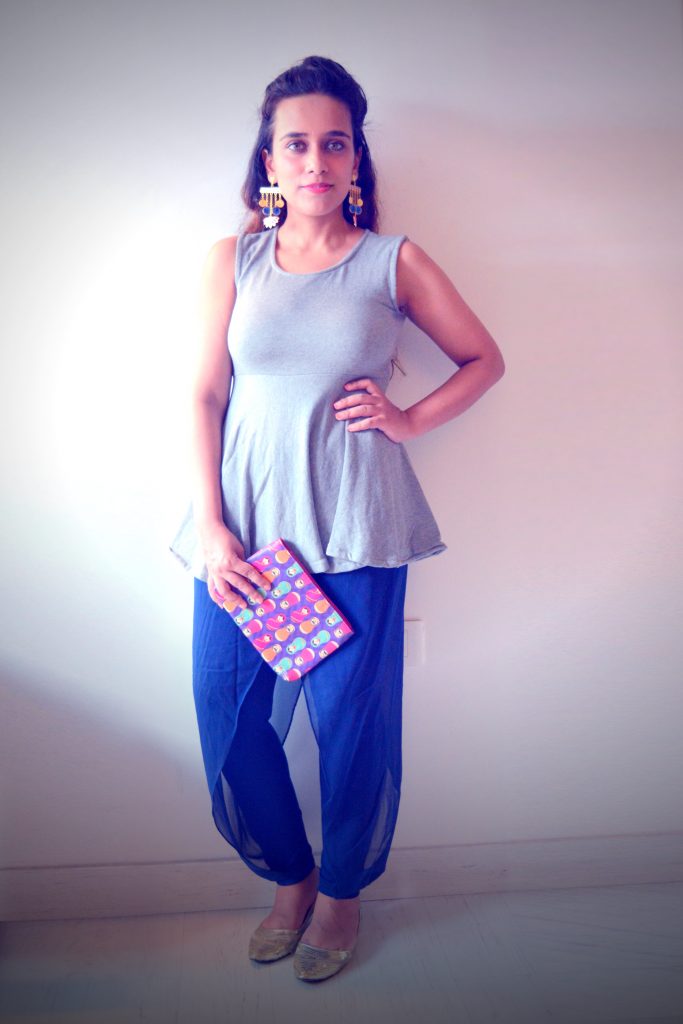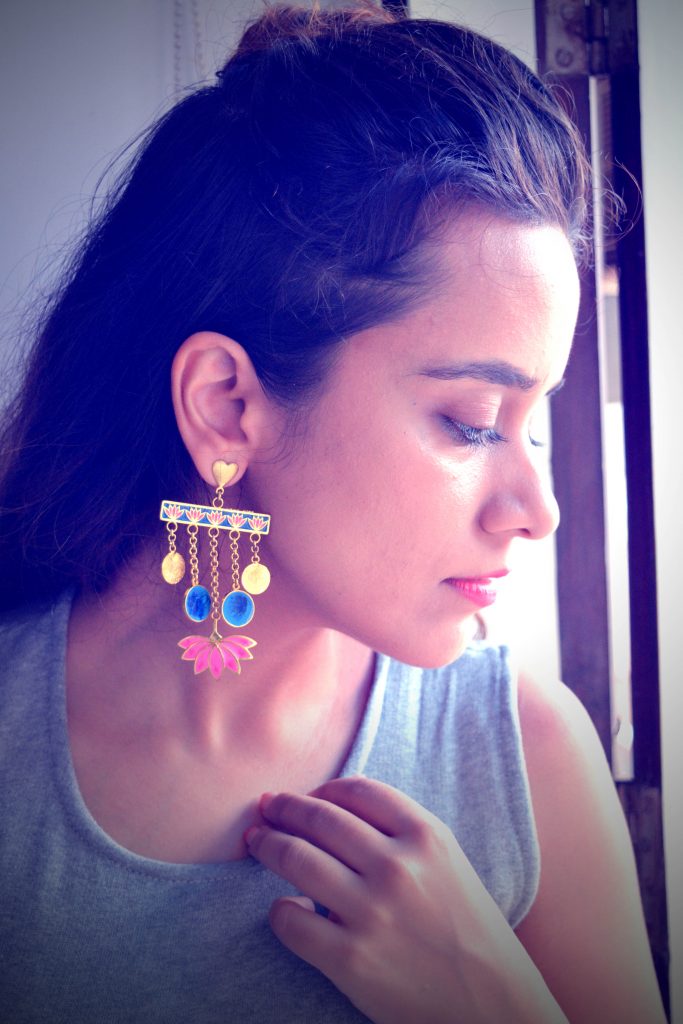 I
How do you like the color grey? Over the years I have realised that it is such a beautiful shade and I have a lot of it in my wardrobe. It is not as subtle as white (which by the way I am not fond of) and is neutral enough to be paired with almost everything.
Here I am wearing a plain grey Peplum top with these blue drape pants. Though it is not a very obvious way to wear peplum, but I like the outfit it created. I have previously worn this top with jeggings/jeans and the works for a casual outing. Coming to these pants, they are everything you want in your lowers. These are comfortable (because leggings), the drapes going around the sides makes them very flowy and look perfect for a formal setting. If you follow me on Instagram, you must have seen these pants styled differently a couple of times already.
The last two months of the year are officially festive season. We have all the Major festivals, weddings season around this time mostly; which leaves you with two options, either shop for every "event" you have to attend or mix n match to create unique outfits from the clothes you already own. If you know me, then you know I would any day prefer the latter option.
The look I have created is perfect for a day function (which includes dancing too:-D) I paired the peplum top and these drape pants with a metallic Jutti. I carried this multipurpose pouch which doubles up as a clutch, to add some colour to the outfit. The piece of jewellery which combined the whole outfit together and made it festive ready were these stunning earrings with Lotus and heart detailing. The reason I love my accessories is that they take the outfit to a different level altogether.
It is a very simple outfit but with right accompaniments it does look like a Festive ready outfit. Makeup was simple with some sunscreen and a bright lipstick. I would love to know your thoughts about this outfit and how do you dress up for a day of festivity.
Until then, follow me on Instagram for daily updates, here.
Top – StreetBuy, Similar here             |      Pants – Hyderabad, worn here            |  Footwear – From a Mall
Bag – India Circus, buy here                |  Earrings – Aditi Bhatt, buy here