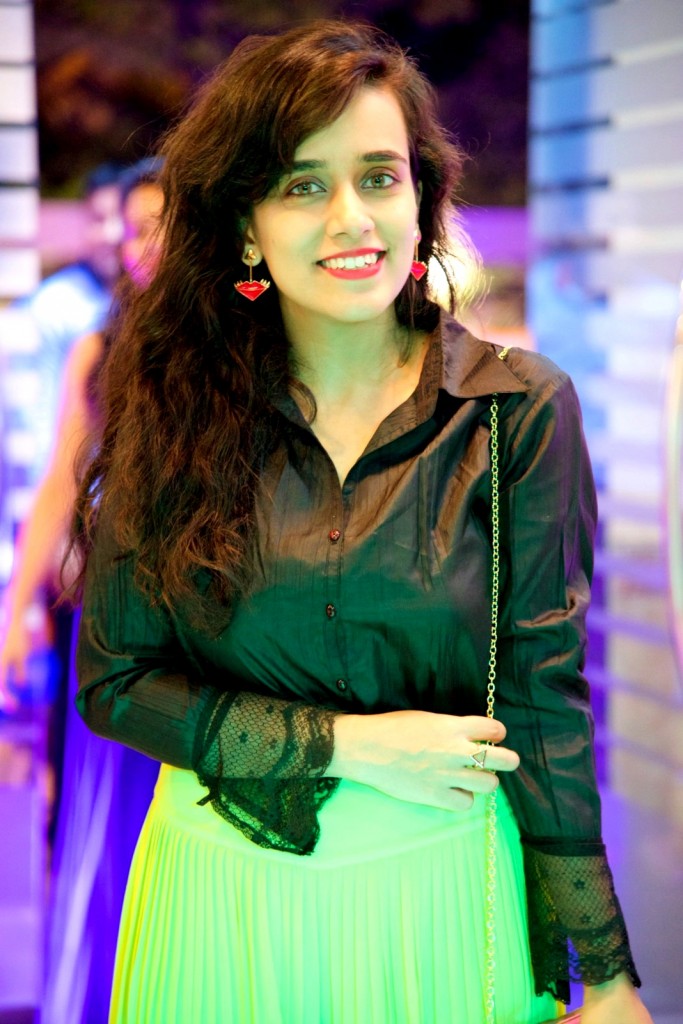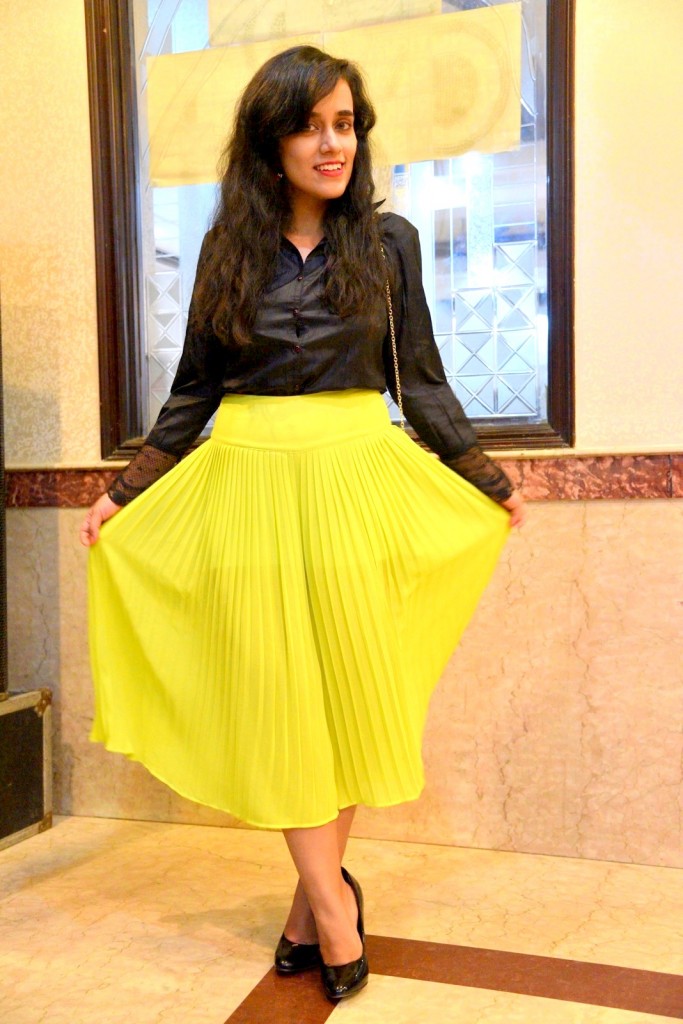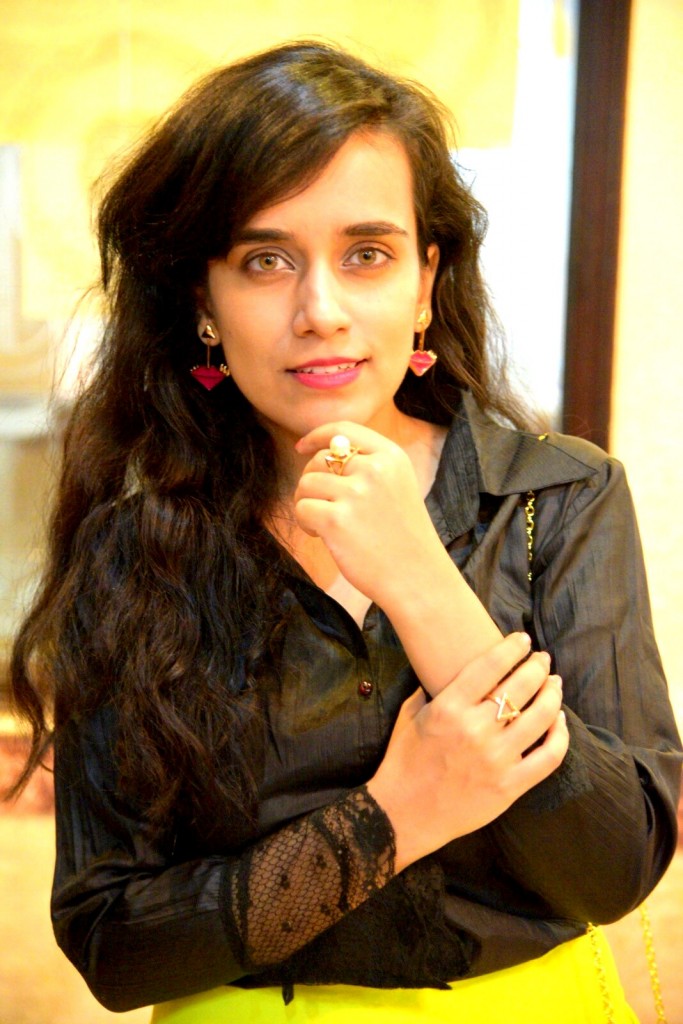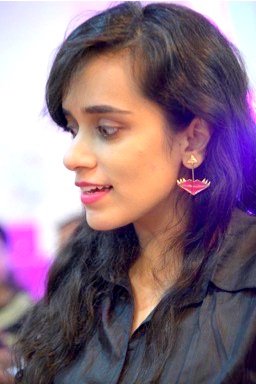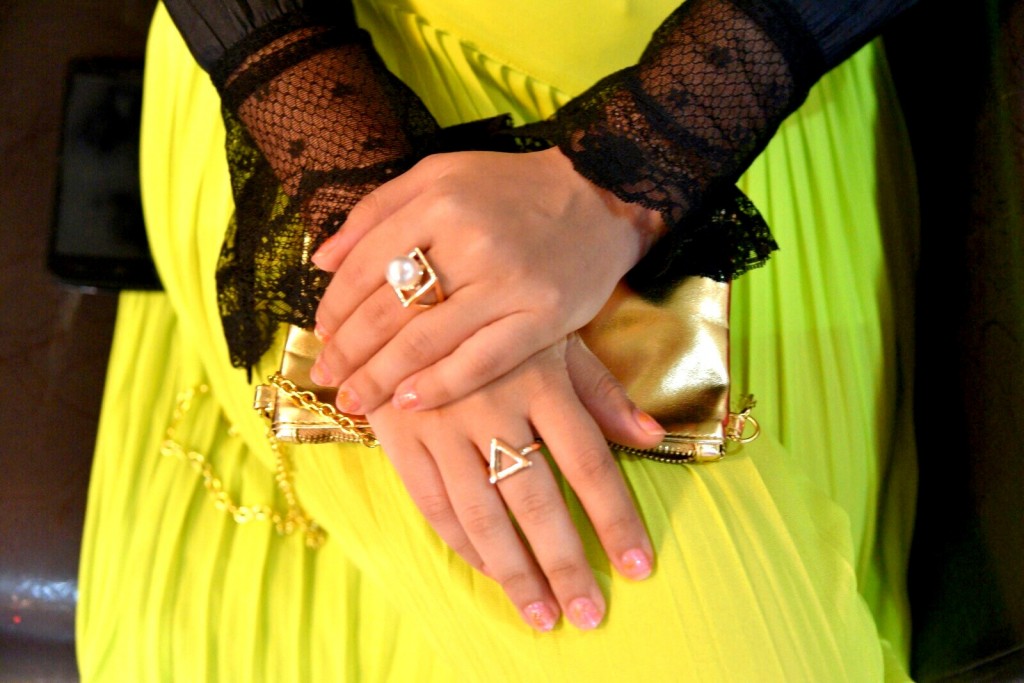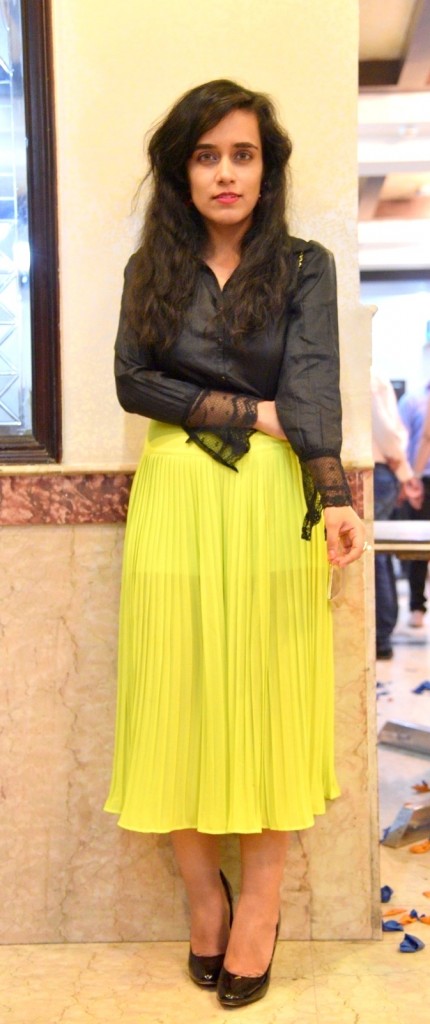 I love how Culottes have taken over my entire wardrobe completely. The year 2015 has been a lot about this emerging trend which is here to stay in the coming year too. I bought these pleated neon culottes in the beginning of the year and have worn them innumerable times since then.
Styling these Wide leg, calf length pants can get tricky sometimes if not worn well. I prefer mine to be flowy when going for something in formal or dark solid colours which can be paired in a variety of ways. I paired here, neon culottes with a basic black silk shirt with lace detailing. The lace makes the look very feminine and goes well with the pleats in lowers.
Can we all take a moment and admire how beautiful my Earrings are? I got these Bright pink babies from the "lovewins" collection from Outhouse. Although there is no pink in my outfit, I like to not match my stuff and pair wear clashing bold colours together.
Finished the look with Black pumps and a tiny metallic sling.
I would love to know which is your favourite way to style Culottes. You can add me on Twitter, Instagram, Facebook and share your views.
Links to what all I am wearing:
Culottes – ASOS   |   Shirt – Similar here & here |  Pumps – Dorothy Perkins |
Bag – Splash  |   Earrings – Outhouse Jewellery, Lovewins Collection  |