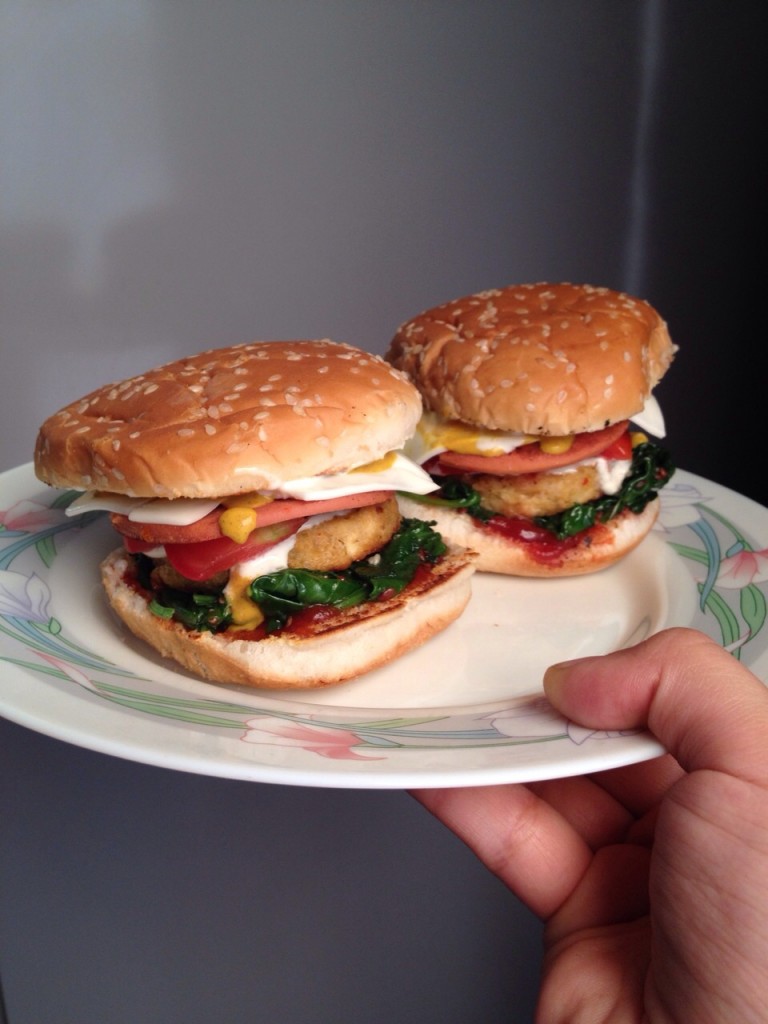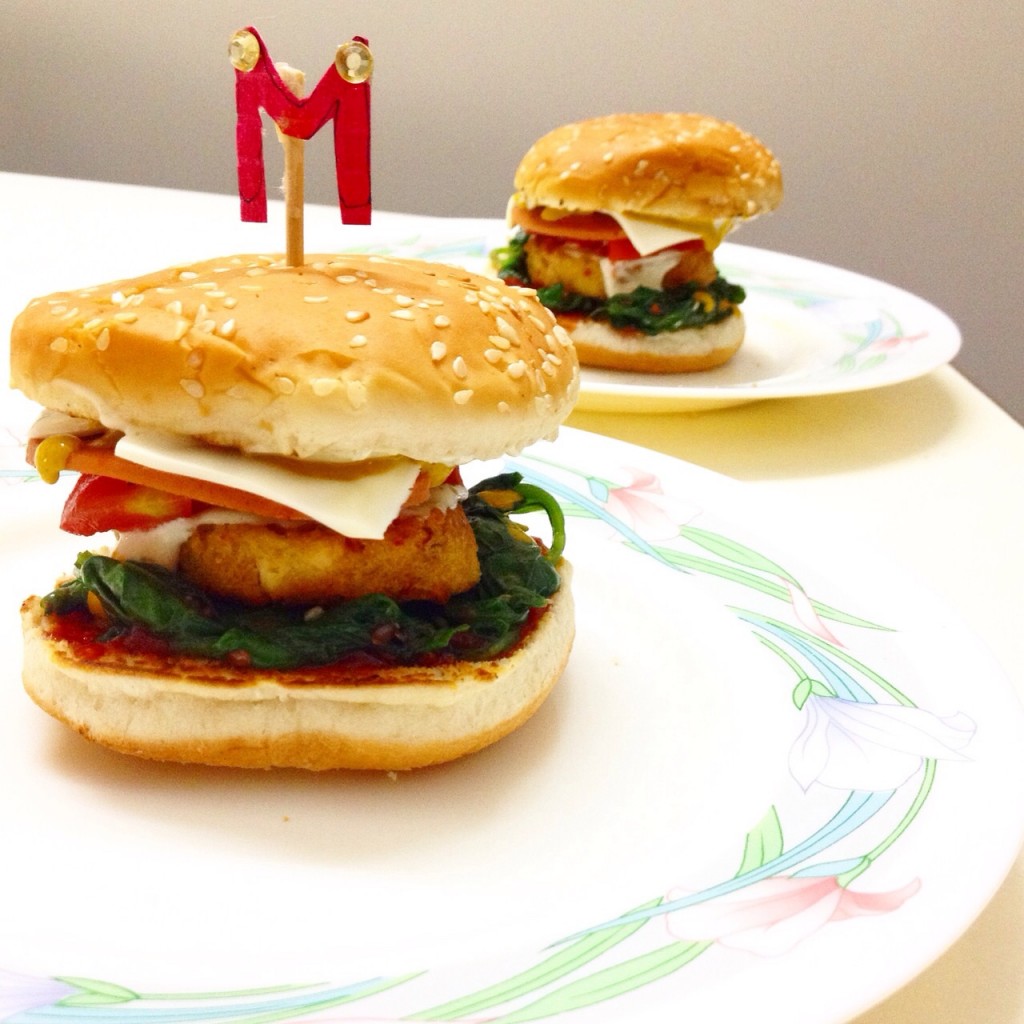 Weekends are for Burgers if not anything else. I know I am day late in posting here, as I was really lazy and busy watching TV almost all day. I had the remote all to myself too, just a plain lucky day I agree.
I have been looking for good quality lettuce almost everywhere this past week, but could not find anything fresh. So I decided to make my own greens for the burger this time. I got some really fresh baby Spinach. Sautéed those for one minute in sesame oil with sesame seeds. And I had a winner. Finally, the green part was taken care of. Do you also love burgers which have as many colors between the buns?
Let's get started as to how I made this Sunday special Breakfast-
• Take a bun
• Cut in half, apply tomato sauce on the lower side of the bun
• Layer it with a bed of Sautéed Baby spinach.
• Then Potato(Aloo) Patty over it
• Add tomatoes
• Put Chicken Salami ( if non-vegetarian)
• Add cheese slice
• Some olives and mustard
• Top it up with loads of Mayonnaise on the top bun and close the Burger
• Microwave/stove for 40 seconds to one minute until the cheese melts a little
• Serve immediately
There are many more options, just play around with what goes inside your burger. As I love colorful food, so I make sure I add as many as I can. You can add 2 cheese slices, or double Aloo patty, skip the salami, Play with it and enjoy the meal.
Hope you had a great weekend!