The best sponge cake you will ever have nahi to money return guarantee.
My mom aka Rani had almost 8-10 diaries filled up with recipes she had written all over these years. In addition she loved to experiment in the kitchen all these years when I was a toddler. I remember her carefully opening one of her diary, folding the page a little from the side of the recipe she was making that day.
Then last year, we switched to minimalism (or tried) and got rid of so many things. I was heartbroken but I couldn't have understood a word of her writing, neither can she sometimes haha. I think I am the only medial student at home with good handwriting, oh wait Pa's writing is good too only when he is not writing prescriptions.
Anyway, this is the cake recipe from years ago. Something quite simple with no egg and very basic ingredients are required to make this sponge cake. I added some no brainer icing later to make it look more "Birthday-E", but trust me it tasted wonderful as is. Rani has been baking it since decades and it fills the whole house with its wonderful aroma.
INGREDIENTS:
Curd – 1 cup
Powdered Sugar – ¾ cup
Baking powder – 1 tea spoon
Baking Soda – ½ tea spoon
Oil – ½ cup
Maida – 1 ½ cup
Vanilla essence – 5 drops
PROCEDURE:
Start with mixing sugar and curd with a whisker up until it's smooth. (5-7 minutes)
Add baking powder and Baking soda to this mixture and keep it aside for 5 minutes. (Let soda react with the curd)
Add oil and vanilla essence and mix really well.
Sift the flour into the mixture (This step is extremely important if you don't want a dense cake)
However, now the batter is fragile because it has air so mix it slowly in one direction up until combined. Do not over mix out of excitement please.
Keep in preheated oven on 180 degrees for 30-40 minutes.
You can make this cake in a cooker, pan, kadai. Although the exact timings I don't know, recipe will be exact same.
OPTIONAL:
Take cream and add some icing sugar and some coffee powder to it and whisk. (I added that tiny sachet of Instant coffee) Meanwhile do try to whisk it, but it might not happen in 15 minutes so pour it over as is over the cooled cake and sprinkle some walnuts while the cream is still wet, so they would set on to the cake. And here it now your upgraded cake, called it a Eggless coffee walnut cake now.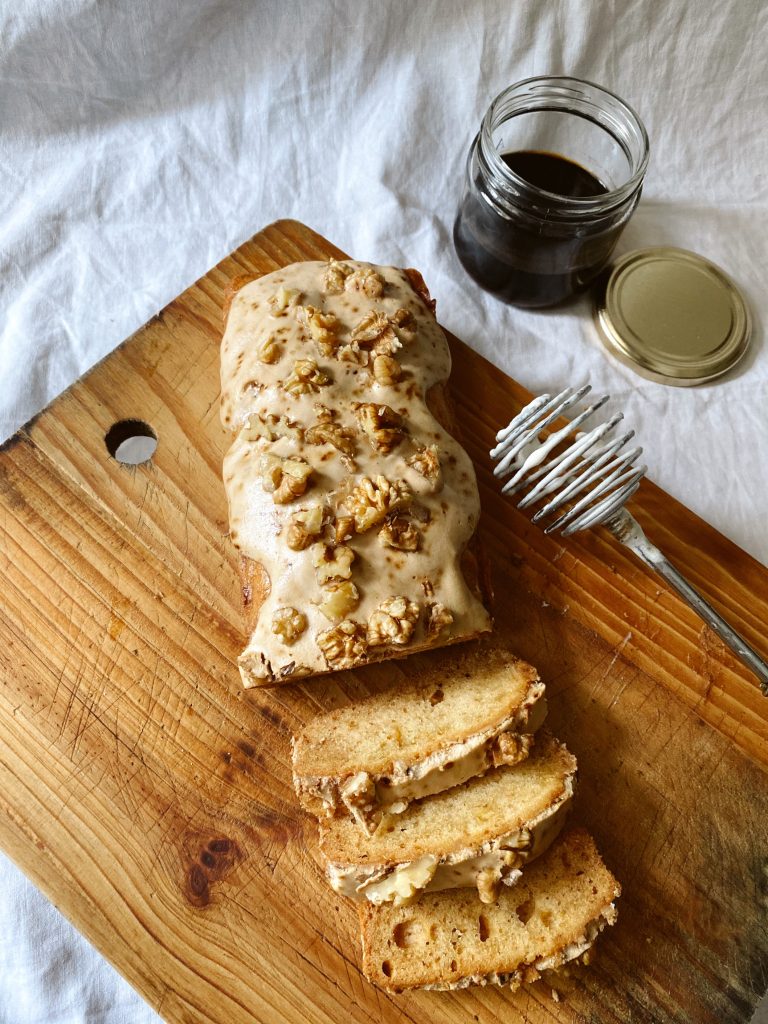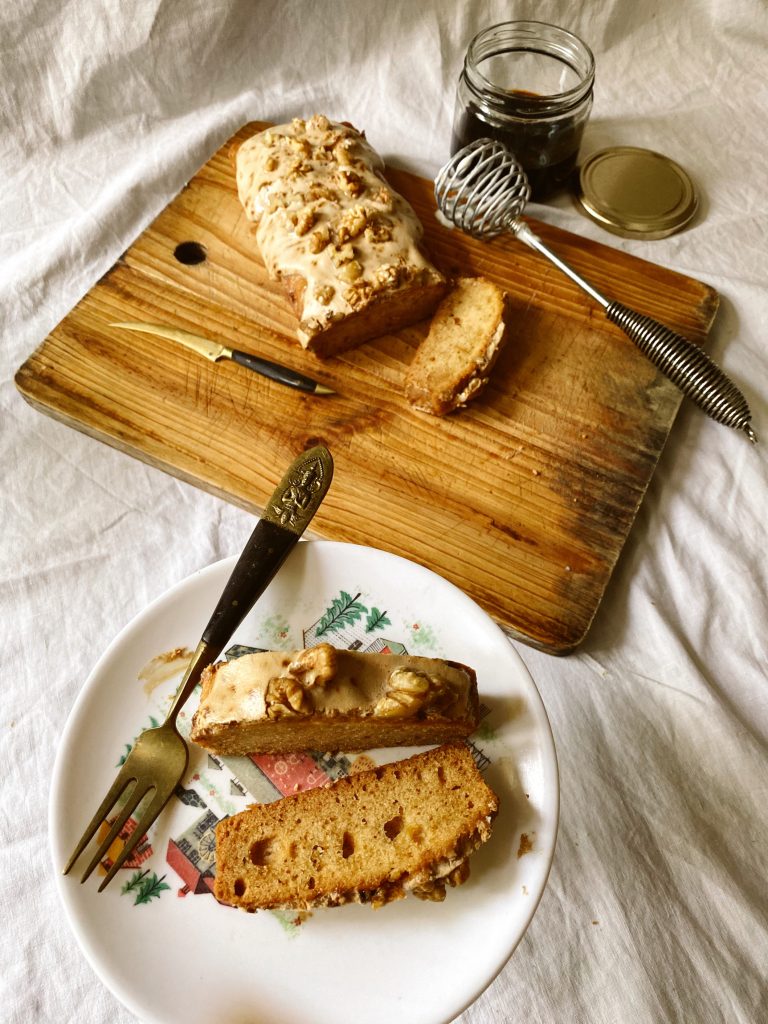 And we are done tadaaaaaa! Easy peasy!
Did you try the Lazy cake yet? Click for recipe, here.
Did you try the Lemon tart yet? Click for recipe, here.
In conclusion if Cheesecake is your jam, then check this recipe from last year here.
Follow me on Instagram, here.