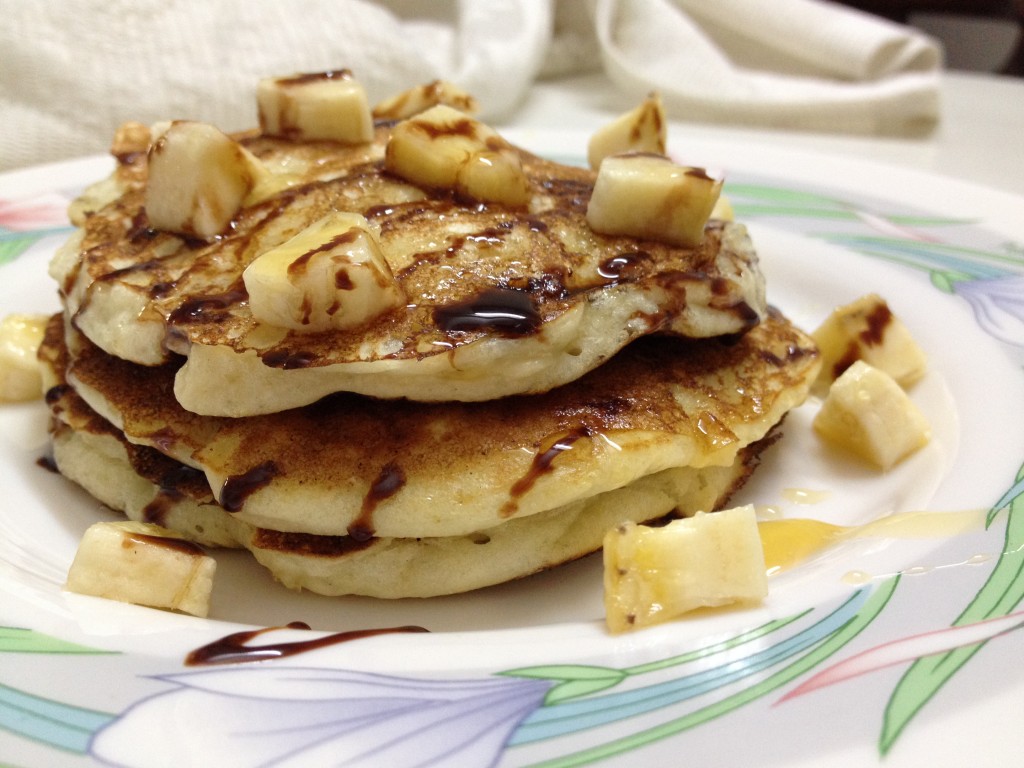 Sunday is all about sitting with family and enjoying the first meal of the day. (I do enjoy that everyday thank goodness!) I really like pancakes to the point of not having them every day, but relishing them when I have them once in a while. I really was looking for a healthier version to make since quite some time. And then Supermom came to the rescue and suggested I use whole wheat instead of Maida (white flour) and for sweetness I add banana. Thankyou God for gluttony runs in the family.
I know many of you get a teeny bit anxious with the word pancakes. But trust me they are super easy and take hardly any time to cook. And I promise, they would be your Sunday breakfast staple from now on.
Whole Wheat Banana pancakes:
• 2 Bananas
• 1.5 – 2 cup milk ( pour it slowly and check how much the batter needs)
• 2 eggs ( you can try skipping it too. Then use 1 cup buttermilk + 1 cup milk)
• 2 cups Whole wheat flour
• 2 teaspoon palm sugar
• 1 teaspoon vanilla essence ( can skip if not using eggs)
• 4 teaspoon baking powder
Mix – Milk, eggs (buttermilk), banana and vanilla in one bowl. (Wet ingredients)
Mix – Whole wheat flour, cane sugar, baking powder in another bowl. (Dry ingredients)
-Slowly pour wet ingredients into dry ingredients.
-Take a non stick pan
-Spray some oil
-Pour mixture the size you want. (I make medium sized pancakes)
-Cook until the edges look dry and bubbles begin to form on the center or sides, about 1 minute. -Flip and cook on the other side until cooked through, about 2 more minutes.
Drizzle some Honey
Serve with Chocolate, Banana or Strawberries.
#Burp